Music Artists You'd Like to Perform at the 2012 London Olympics Opening Ceremonies
The Contenders: Page 12
221
96Neko
96Neko creates beautiful duets with Len K. On YouTube! She is an awesome singer and deserves a chance to shine!
She's from Nico Nico Douga! She's AMAZING! Her voice is awesome! Her voice can change from VERY VERY deep, to VERY VERY high and STILL sound Great! I LOVE HER! - ryuksapple25
She is amazing. Her singing migikata no Chou is amazing. Ah what a wonderful cat's life makes my laugh. Len thinks she's a perv, I laugh hard at that. Her voice is amazing, SO GIVE HER A CHANCE!
222
EXO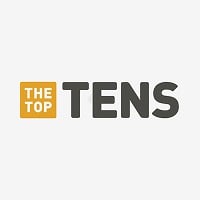 Exo is a South Korean-Chinese boy group based in Seoul. Formed by S.M. Entertainment in 2011, the group debuted in 2012 with twelve members separated into two subgroups, EXO-K and EXO-M, performing music in Korean and Mandarin, respectively.
Even though they didn't debut yet they're amazing based on their performances and teasers
Although not debuted yet, they're teasers and short appearances on stage is amazing they will be out by the Olympics start though!
A new guy group from SMent! They haven't debuted YET, but I can guarantee that they will be a hit!
very good
V 41 Comments
223
Michael Ball
Michael has an incredible voice, the power, the emotion, to carry all before him - the Olympic Spirit would soar above all the troubles surrounding the world today, and hopefully encourage a feeling of unity. That's what it should be about, as well as recognizing the achievements, of the individuals, and their dedication to their sport.
Michael Ball has represented the UK in many international musical events and has been hailed in the New York stage as well ( Broadway and New York City Opera). He is arguably the leading musical theatre star in the UK and has also graced The Proms in his own concert! Wonderful voice and amazing stage presence! No one can represent the UK better than Mr. Ball!
If you want a voice to fill the stadium and show off the best of London, Michael Ball is it. Powerful, appealing and a born entertainer.
No one else has the voice to do this! Sings with so much passion and intensity he's got to do it. Also, he's sung before huge crowds before, so would be a brilliant choice.
V 28 Comments
224
Gwen Stefani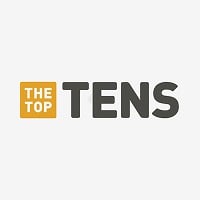 Gwen is an angel among humans. She is literally the epitome of perfection. Her performance would leave the audience so stunned by her sheer beauty, they wouldn't even remember they were at the Olympics.
GWEN STEFANI IS A STAR. SHE ALWAYS WILL BE. SHE HAS MANY Japanese FANS TOO!
225 Rod Stewert
226
Mumford & Sons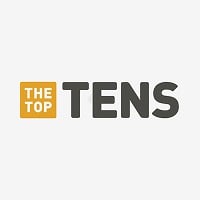 Mumford & Sons are a British rock band from London, formed in 2007. The band consists of Marcus Mumford, Ben Lovett, Winston Marshall and Ted Dwane.
A great up and coming British band that will be able to play friendly music for the world to listen to, while also playing music that not everyone hears every single day.
They are from uk they should play there
They are an amazing live band
And I they they deserve to been seen on the worlds stage
227
Hot Chelle Rae
Hot Chelle Rae is awesome.
You people really don't know good music. Their hit single Tonight Tonight is appropriate for the Olympics. They are the best band ever.
They are really good and I love all their songs esp like like and honstly
228
Christina Perri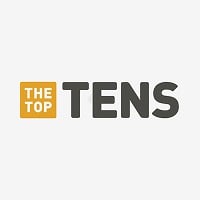 V 1 Comment
229
You Me at Six
We need a good BRITISH band to represent the UK in the Olympics held in the Uk.. It makes sense to have OUR best BRITISH band play, surely? We want our olympics to be different and the best it can be.. Who not have a rock band?
They are the best British band around and have worked harder than anyone for this! They deserve this and will put on a great show.
Their the most amazing british band at the moment, hold me down just went gold and they've done so well, josh Franceschi has the most amazing voice and together their just perfect, ok.
230
Christina Grimmie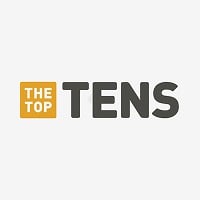 Christina Victoria Grimmie (March 12th 1994 - June 10th 2016), known on YouTube as zeldaxlove64, was an American singer-songwriter known for participating in The Voice and for her covers of hit songs by contemporary pop musicians . She was shot dead during a meet-and-greet in Orlando, Florida, by fan ...read more.
231
Super Junior K.R.Y
Kyuhyun, Ryeowook, and Yesung are so talented individually but when they get together, it's just mind blowing! London would love them!
V 1 Comment
232
SKE48
SKE48 is a Japanese idol group, and AKB48s sister group at Nagoya. Their song is powerful and encourage to hear person.
233
Aqua Timez
They're an amazing Japanese group! Who doesn't love Aqua Timez? The lead singer's voice is just something to be reveled at! They're songs are catchy, the lyrics are great, and it makes you want to listen!
Aqua Timez is a wonderful and colorful band.
With the Aqua Timez will increase the spirit.
And also Aqua Timez does provide its own color to the listener. Other than the others
234 Outsider
235 Shion Kaito and Hatsune Miku
236
Lecrae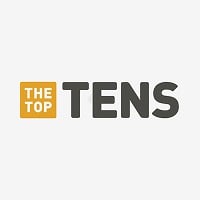 Lecrae Devaughn Moore, mononymously known as Lecrae, is an American Christian hip hop artist, songwriter, record producer and actor.
237
Jane Zhang
Because she sings song very well and she share her own special skill to the people I love her very much
Good voice and powerful word hard lovely strong power in music
Jane Zhang is not only young and beautiful but vibrant and energetic. Sweet and lovable, her versatile voices of big range from her heart reach deep into ones' inner soul with much feeling and emotion. Her gracious dance movement will help sway many others to follow. Besides Chinese, the talented and hard working Jane Zhang also sings in English, Spanish, French and Japanese. She has won the "Best Female Singer in Mainland China" Award for 5 consecutive years from 2006 till 2010 in the Chinese Billboard and is expected to do the same for 2011 which will be announced shortly on 19 January 2012. She is most probably the only Chinese singer that had appeared on Opray Winfrey Show. She deserves to be in the world arena besides China. In short, Jane Zhang deserves to be one of the singers in London Olympic Games 2012
She is the princess who has a gentle voice. She is the first singer who took part in Opera Talk Show and showed her talent of singing. So I sincerely hope that people can vote for her! - guixinchen
V 193 Comments
238
Jang Geun Suk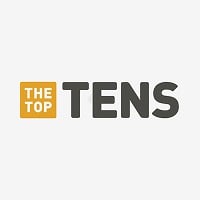 Jang Keun-suk is a South Korean actor and singer, He is best known for starring in the television dramas Beethoven Virus, You're Beautiful, Mary Stayed Out All Night, Love Rain, Pretty Man and Jackpot.
I think his performance is really good. And I love his voice although he's not a professional singer. He's very popular in Asia and many people call him Asia prince. He's devoted to acting. And he's very honest and friendly. He never tell lies to his fans and he loves his fans very much. His fans' name is eel. Because he said that eels could give him energy. He thinks fans are his power.
He's really good You need to see his videos. He has an amazing voice He love's he's fans so much and fans "eels" love him He's really a great singer and a great actor! Come on guys! Vote 4 sukie! You would not regret it
He is the most fantastic and perfect artist ever! His voice, his performance is perfect, I've never met anyone as talented as he! Eels vote for our Prince Sukkie
Jang Keun Suk is very popular in Asia, and he is also an Asia prince. His voice is really special.
V 575 Comments
239
Rhydian Roberts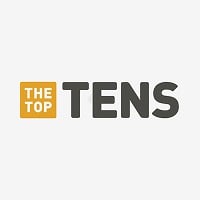 Rhydian James Roberts, known as Rhydian, is a classically trained Welsh baritone singer, musical theatre actor and television presenter.
Rhydian is a rising star with masses of charisma and stage presence, combined with a splendid baritone voice. He has spent four years developing his appeal with widening experiences. He is very patriotic and loyal to his country and, no doubt, the whole of the UK. He gives unstintingly of his time taking part in concerts to support Charities and truly deserves to be given the honour of using his powerful voice to support the Olympics. We need a singer with wide appeal and whose pride in his country is evident in his powerful performances. We need someone who can vocally display OUR pride in OUR country and is British through and through. Rhydian Roberts is the person to represent us, the wider public. - ChrisJ
Rhydian Roberts has a powerful and fantastic voice and would be the ideal choice for the Opening Ceremony of the Olympic Games 2012. He has sung at many sporting events, recently at Wembley Stadium, and always gets an outstanding welcome. His voice fills the arena, and whats more he's British!
If we want to show to, and share with, the world, what's great about Britain - you don't get better than this. A voice to blow your socks off, a stage presence and performance crafted over the past 4 years and a genuine, non-diva star.
Such an entertainer and a perfect voice for such an event. He's British and whether you are a fan or not everyone who sees him perform says it's just phenomenal!
V 15 Comments
240
Show Luo
He is one of Asia's top idols and currently singing in Japanese and mandarin. He isn't just a singer though, he also has amazing acting and hosting skills. He deserves to open the Olympic games.
He is absolutely awesome. He is the best in the entertainment industry! There is a reason why his name is Show because he puts on awesome shows! To have the time of your life... VOTE FOR HIM!
He is always behaving enthusiastically on stage. He is not only a singer, dancer, entertainment programme host, but also a skilled actor. Now, Show's fans are widely spread around the world, and he himself is one of the top idols. I'm sure he won't let us down. Count on him!
He is the best singer in my heart.
I love him now and forever.
V 526 Comments
PSearch List
Recommended Lists