Music Artists You'd Like to Perform at the 2012 London Olympics Opening Ceremonies
The Contenders: Page 12
221
Owl City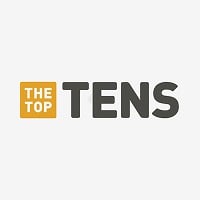 Owl City is an American Synthpop/Electronica project created in 2007 in Owatonna, Minnesota; it is the most successful of several projects by singer, songwriter and multi-instrumentalist Adam Young.
Owl city, obviously the perfect choice. So many amazing songs to choose from. Adam ALWAYS has an amazing song lineup, not to mention, his music just pumps everyone up! Yo can't go wrong with Owl City, even though he is a one-man band who recorded music in a basement.
You guys shall vote owl city don't let his fans suffer he had been super famous in the past years but he is now not famous for now you fools replaced him with other singers like Koreans and this robot voiced girl with a green long hair that is not a real human being you make his fans suffer from sadness because the best singer of their hearts were replaced by fools you don't vote him because you don't know our feelings if you don't vote him I'll wish that you should just die or not exist in this world.
This is such a great band. Adam Young has an AMAZING voice and his songs are really original. His not really know in the music world out there, but I would love to hear him in the London Olympics. Go Owl City!
V 4 Comments
222
Ashley Tisdale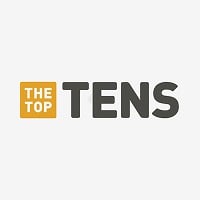 Ashley Michelle Tisdale is an American actress, singer, and producer. During her childhood, she appeared in more than 100 TV advertisements and had roles in theatre and television shows.
She Have The Most Amazing Voice Ever! She is My Role Model
223
Cimorelli
Love bibi she is good at singing. She sings very well. She is a nice girl
224
Pendulum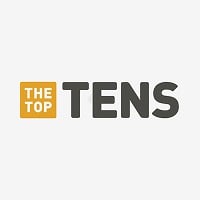 Pendulum is an Australian drum and bass and electronic rock band founded in 2002. Pendulum originally formed in the Australian city of Perth, Western Australia by Rob Swire, Gareth McGrillen, and Paul Harding.
225
Ricky Martin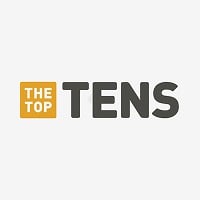 Enrique Martín Morales, commonly known as Ricky Martin, is a Puerto Rican singer, actor, and author.
226
Trust Company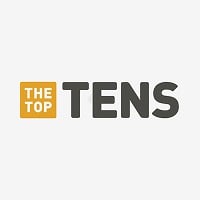 227
Example
Example Is My Favourite Singer For Life! It Would Make Me Really Happy If I Could Hear Him Live There!
He's Really Talented! He Writes His Own Songs And I Love Them All! I Really Hope You Could Vote For Him! I Love Him To Bits! He's Such A Legend I Really Hope He Could Sing " Changed The Way You Kissed Me "
I Really Hope So!
228
Ruarri Joseph
Ah Ruarri! Check out his latest Record! It is brilliant!
229 The Pillows
230
Snow Patrol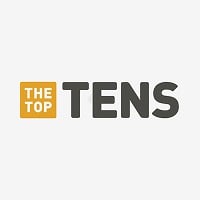 Snow Patrol are a Northern Irish rock band formed in 1993, consisting of Gary Lightbody, Nathan Connolly, Paul Wilson, Jonny Quinn, and Johnny McDaid.
231
Haku Yowane
She might be supposedly be a failure version of Miku but I think that the way she sings is okay. None of the Vocaloids are failures because they are all unique.
232
Lindsey Stirling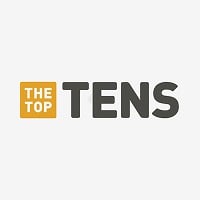 233
Lee Seung Gi
Lee Seung Gi is a multi-talented artist in South Korea. He is not just popular in SK but around the world too! He has a great voice and performs well. He can make every girls knee shake with his captivating smile and his sweet voice that you'll surely love. He is the BEST performer in his generation. He's not just a singer but a GREAT actor too. It would be great to have someone like him perform at the London Olympics.
Everyone loves this multi-talented entertainer! To see him perform in London would surely melt everyone's hearts regardless of race. His charisma is undeniably strong. So since he'll be South Korea's torchbearer for this year's Olympics, why not serenade the audience too? )
Lee Seung Gi would be a great addition if he could perform in London. I hope everyone would get to know this multi-talented singer/actor/MC apart from Korea and Asia. He has a strong and mature voice as a ballad singer and it is very soothing to listen to. But most of all, his personality wins the price. He's funny, intelligent and very down-to-earth.
He is just amazing... A multi-talented entertainer... A total Prince charming... Talent of such degree should reach out to more and more people.. He should definitely perform at the London Olympics
V 93 Comments
234
Susan Boyle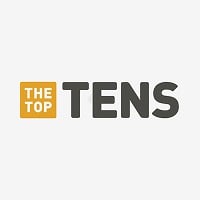 Susan Magdalane Boyle is a Scottish singer who came to international attention when she appeared as a contestant on the TV programme Britain's Got Talent on 11 April 2009, singing "I Dreamed a Dream" from Les Misérables.
Susan Boyle is truly 'the people's singer - she has through her own sheer determination and courage, achieved what many only dream of, and remained humble and modest all the while. She is a shining example of the best we seek in our Olympians.
Never has a performer exuded as much humbleness, love and caring for her fellow man as SUSAN BOYLE. Because of SUSAN, people from all countries around the world have come together in friendship and love. And, because of her we now know more about the people, culture and locations in Great Britain than ever before. SUSAN BOYLE is the greatest AMBASSADOR Great Britain has ever had. SUSAN has shown the drive, hard work and determination of an Olympian and because of that is the BEST SINGER EVER and, therefore, should sing at the opening ceremony.
Susan Boyle has an Olympic-sized heart and an Olympic-sized voice. She represents what is best about the UK in every way. A regular person - "one of us" - who has made it. Wouldn't it be amazing to have "one of us" with all that heart and talent singing at the opening ceremony?
Wonderful voice. Truly loved here in USA.
V 136 Comments
235
Jason Mraz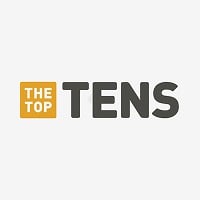 Jason Mraz is very good singer, the songs are very beautiful, if you listen songs like I'm yours or you and I both, you gonna see that his voice and the lyrics are beautiful. Many people don't know him or they only know "i'm yours" but, the only thing that you have to do is search his name in Google and you gonna see his songs, his lyrics.. Just give him 10 minutes, he is a great person and artist. I know he can show his music to everybody!
He is Mr. A-Z! With his incredibly AMAZING voice, winning personality, and simply strong stage presence... I'd find a way to be in London, UK, if he will be performing!
Mr. Amrazing deserves this like no other, his songs inspire people to do reach incredible hights and do great things. And he's awesome
I like his songs, he is a good singer. Life is wonderful is my favorite song, which rhyme make people love at the first time.
V 1 Comment
236
Drake Bell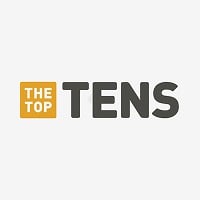 Only have to listen to your music to see how great it is, he is a amazing singer, has a wonderful voice, plays guitar like no other, also the piano, composing great songs, is a wonderful actor, in a nutshell Drake, is a talent true, they just have to give you the chance to prove it, you will see that will be worth!
He is a great singer, a wonderful actor!, He has a great songs... He loves "The Beatles", And his performance of the music from he is so so OK.
We, the drakesters always support he!
Drake Bell is the best singer has a lot of talent you have the best and is the best actor I love all his songs is the best and is appropriate to sing because his voice is the most beautiful I heard in my life
Love ya Drake! You are so cute, and an amazing singer, and of course my guitar hero You HAVE TO win! You make me happy just like your song: "Makes me Happy" XOXO Me, your biggest fan
V 2 Comments
237
Daft Punk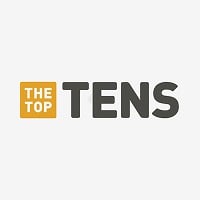 Daft Punk is a French electronic music duo consisting of producers Guy-Manuel de Homem-Christo and Thomas Bangalter.
What song is better to represent the Olympics other that "Around The world" or "Harder Better Faster Stronger"?
They are technically not singers but have great techno style music as well as thousands and thousands of fans that would like to see them perform.
For those athletes that are Harder, Better, Faster, and of course, Stronger. - thesurene
238
Cody Simpson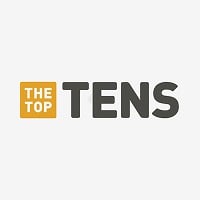 Cody Robert Simpson is an Australian singer, songwriter, musician, dancer and actor from Gold Coast, Queensland, who was previously signed to US record label Atlantic Records.
I think Cody Simpson is simply the best artist. He's new in the music business and he really deserves it to be known in Europe too
He is very cute and he has a very good voice. I think that he is perfect in every single ways... Plus he is very good person and he deserve it a lot! I hope you'll select him!
This guy is amazing.
Straight from the Gold Coast, this kids getting real big really fast. This would be an amazing opportunity for him. This is his year. - JunRaemin
He is an amazing singer and he was going to represent in the Olympics. He has amazing songs an cares so much for his fans, and he is just awesome to the bone.
V 2 Comments
239
Block B
They're a new Kpop group and they're really good. They are excellent performers and you can appreciate their music even if you aren't Korean. Unlike Miku, they're real, and something new. Most of the people who are up are too known. They do everything. How about something new for a change. You should really look them up even if you don't vote for them. They're all very talented and deserve more recognition.
They are free and forthright. Although it may appear ill and other usual celebrity charm. Block B is a little more than a thouand times harder to impress the fans as a pop singer.
240
Aerosmith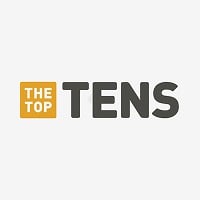 Aerosmith is an American rock band, sometimes referred to as "the Bad Boys from Boston" and "America's Greatest Rock and Roll Band".
Do I really need to explain? Everybody else can dream on if they want to sing at the opening in the summer.
PSearch List
Recommended Lists