Music Artists You'd Like to Perform at the 2012 London Olympics Opening Ceremonies
The Contenders: Page 13
241 Boyzone
242
Ramin Karimloo
Ramin has an incredible presence on stage with a wonderful voice. His brilliant and emotional interpretation of music would be very fitting - he has fans around the world and is the perfect choice for an Olympic occasion.
He's amazing, and no, he's not british, but most of his most famous and best roles have been in Britain. His voice is so dramatic and powerful he can command thousands, I'm sure!
He is the most talented man in the West End, and one of the most powerful voices I've ever heard! He deserves to be there!
V 1 Comment
243
Katherine Jenkins
In my eyes Katherine is the obvious choice, everything you could wish for. Patriotic& British, beautiful an excellent ambassador for the games and her country. Her voice is fantastic, she can sing any song superbly! And she has the experience of singing at premier events all over the world! A global superstar to promote. Great Britain.
Why is she not top of everyone's list?
She is an angel!
Her voice is perfect! And she is beautiful!
I think she has fans all over the world.
I'm from China.
My parents like her too.
Classic Crossover is a wonderful type of music!
Olympic needs some traditional spirit.
Katherine is a lovely and talented lady with the voice of an angel, she's sung at every major sporting event so why not this one. She's very proud of her roots and I'm sure she'd be hounded to represent GB
Duet between her and David Bowie. Would be great to hear two extraordinary singers together.
V 12 Comments
244
Motorhead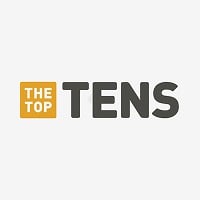 Motörhead were an English heavy metal band formed in June 1975 by bassist, singer, and songwriter Ian Fraser "Lemmy" Kilmister, who was the sole constant member; guitarist and songwriter Larry Wallis; and drummer Lucas Fox. The band's harsh vocals and fast paced tempos helped inspire speed metal and ...read more.
Hellyeah! Lemmy totally rocks man! It would be awesome to se some rock and roll at this ceremony
Pure British hard rock n roll or punk metal or whatever you call them
245
Ashley Tisdale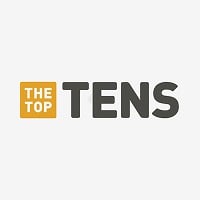 Ashley Michelle Tisdale is an American actress, singer, and producer. During her childhood, she appeared in more than 100 TV advertisements and had roles in theatre and television shows.
She Have The Most Amazing Voice Ever! She is My Role Model
246
Nightwish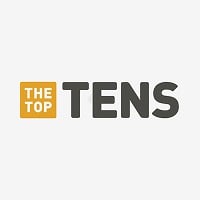 Nightwish is a symphonic metal band from Kitee, Finland. The band was formed in 1996 by lead songwriter and keyboardist Tuomas Holopainen, guitarist Emppu Vuorinen, and lead singer Tarja Turunen.
Nightwish have good songs to opening London Olympics games for example Ghost Love Score, The Poet and the Pendulum, Song of my Self, The Last Ride of the Day,...

These songs and other more can be performed with fireworks, fire, dancers, platforms, projected images, a great show. A river of ideas comes to my mind when I listen Nightwish songs.

Nightwish songs are powerful, fresh, and talks about dreams, life, imagination, love...

Also Nightwish's live shows are amazing, they are perfect to opening ceremony.
It's amazing group! It is one of the most popular group in the world. I think it can make good perfomance on London Olympics opening ceremony.
247
Owl City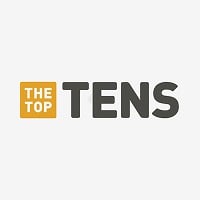 Owl City is an American Synthpop/Electronica project created in 2007 in Owatonna, Minnesota; it is the most successful of several projects by singer, songwriter and multi-instrumentalist Adam Young.
Owl city, obviously the perfect choice. So many amazing songs to choose from. Adam ALWAYS has an amazing song lineup, not to mention, his music just pumps everyone up! Yo can't go wrong with Owl City, even though he is a one-man band who recorded music in a basement.
You guys shall vote owl city don't let his fans suffer he had been super famous in the past years but he is now not famous for now you fools replaced him with other singers like Koreans and this robot voiced girl with a green long hair that is not a real human being you make his fans suffer from sadness because the best singer of their hearts were replaced by fools you don't vote him because you don't know our feelings if you don't vote him I'll wish that you should just die or not exist in this world.
This is such a great band. Adam Young has an AMAZING voice and his songs are really original. His not really know in the music world out there, but I would love to hear him in the London Olympics. Go Owl City!
V 4 Comments
248
Cimorelli
Love bibi she is good at singing. She sings very well. She is a nice girl
249
Pendulum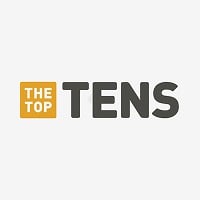 Pendulum is an Australian drum and bass and electronic rock band founded in 2002. Pendulum originally formed in the Australian city of Perth, Western Australia by Rob Swire, Gareth McGrillen, and Paul Harding.
250
Yamashita Tomohisa
-1He is a talented & promising artiste from Japan, Tokyo, His genre of music is widely recognized as it consist of different flavors from the west and east. Moreover I think he is more than just a pretty face, his wonderful dance moves are also one of the "to be picked" criteria..
He is an excellent performer. He's a wonderful actor. And everything he does - is inspiring. He is living out his dreams, and isn't that what the Olympics is all about? To live out your dreams? That is what he does - he also inspires people to pursue and live their dreams!
He's the best star in the world. I'm so proud to be his fan. The best to represent this world event. His songs and performances are great. He deserves to appear in the olympics.
He is the best in my eyes
V 67 Comments
251
Lee Seung Gi
Lee Seung Gi is a multi-talented artist in South Korea. He is not just popular in SK but around the world too! He has a great voice and performs well. He can make every girls knee shake with his captivating smile and his sweet voice that you'll surely love. He is the BEST performer in his generation. He's not just a singer but a GREAT actor too. It would be great to have someone like him perform at the London Olympics.
Everyone loves this multi-talented entertainer! To see him perform in London would surely melt everyone's hearts regardless of race. His charisma is undeniably strong. So since he'll be South Korea's torchbearer for this year's Olympics, why not serenade the audience too? )
Lee Seung Gi would be a great addition if he could perform in London. I hope everyone would get to know this multi-talented singer/actor/MC apart from Korea and Asia. He has a strong and mature voice as a ballad singer and it is very soothing to listen to. But most of all, his personality wins the price. He's funny, intelligent and very down-to-earth.
He is just amazing... A multi-talented entertainer... A total Prince charming... Talent of such degree should reach out to more and more people.. He should definitely perform at the London Olympics
V 93 Comments
252
Miku x Luka
Luka and miku are my favourite vocaloids! There music is very fun and enjoyable. But why not just let all vocalists perform? They make a great group!
I love them their voices are amazing, if anyone was to actualy listen to them they would fall in love with them just like me and all of their fans.
253
Wang Lee Hom
He is the perfect candidate as he is an international standard star! Speaks and sings fluently in Chinese and English, able to play countless of music instruments! Ambassador of world vision too!
Chinese singer, composer. Wang Leehom combines the advantages of Chinese and western music and is good at playing many musical instruments. He focus on environment protection and give his fans positive energy as much as he can. He is considered as a "high quality idol". Since China is the previous host city, Wang Leehom is goot at Chinese and western music, and also he is in of the torches of both Beijing and London Olympic Games, so he is a suitable option.
He is the perfect music man in the whole world, and he can speaks and sings in Chinese, English, French, Japanese. I will support him forever.

He is a real earnest MUSIC-MAN who is humanitarian as well. He can perform in English excellently. He has great talent in music. Support him!
V 3 Comments
254
Ricky Martin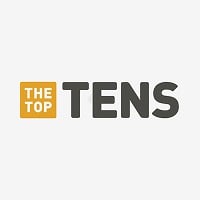 Enrique Martín Morales, commonly known as Ricky Martin, is a Puerto Rican singer, actor, and author.
255
Ruarri Joseph
Ah Ruarri! Check out his latest Record! It is brilliant!
256
Susan Boyle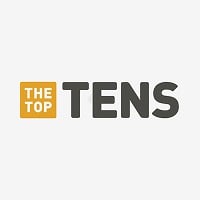 Susan Magdalane Boyle is a Scottish singer who came to international attention when she appeared as a contestant on the TV programme Britain's Got Talent on 11 April 2009, singing "I Dreamed a Dream" from Les Misérables.
Susan Boyle is truly 'the people's singer - she has through her own sheer determination and courage, achieved what many only dream of, and remained humble and modest all the while. She is a shining example of the best we seek in our Olympians.
Never has a performer exuded as much humbleness, love and caring for her fellow man as SUSAN BOYLE. Because of SUSAN, people from all countries around the world have come together in friendship and love. And, because of her we now know more about the people, culture and locations in Great Britain than ever before. SUSAN BOYLE is the greatest AMBASSADOR Great Britain has ever had. SUSAN has shown the drive, hard work and determination of an Olympian and because of that is the BEST SINGER EVER and, therefore, should sing at the opening ceremony.
Susan Boyle has an Olympic-sized heart and an Olympic-sized voice. She represents what is best about the UK in every way. A regular person - "one of us" - who has made it. Wouldn't it be amazing to have "one of us" with all that heart and talent singing at the opening ceremony?
Wonderful voice. Truly loved here in USA.
V 136 Comments
257
Tenacious D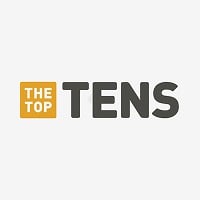 Tenacious D is an American comedy rock duo that was formed in Los Angeles, California in 1994. Composed of lead vocalist and guitarist Jack Black and lead guitarist and vocalist Kyle Gass, the band has released three albums – Tenacious D, The Pick of Destiny and Rize of the Fenix.
I F love this band! They are the best band ever! PERIOD!
It would be funny it they did F*** her Gently. - GuitarMann
258 The Pillows
259
Trust Company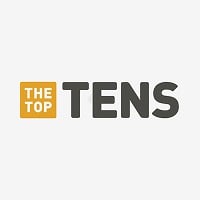 260
Snow Patrol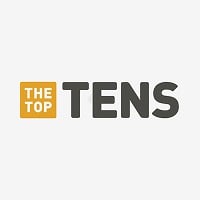 Snow Patrol are a Northern Irish rock band formed in 1993, consisting of Gary Lightbody, Nathan Connolly, Paul Wilson, Jonny Quinn, and Johnny McDaid.
PSearch List
Recommended Lists