Music Artists You'd Like to Perform at the 2012 London Olympics Opening Ceremonies
The Contenders: Page 13
241
Rise Against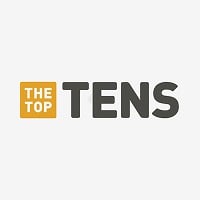 Rise Against is an American hardcore punk band from Chicago, Illinois, formed in 1999. The band's current line-up comprises vocalist/rhythm guitarist Tim McIlrath, lead guitarist Zach Blair, bassist Joe Principe and drummer Brandon Barnes. They are known for popularizing punk.
They're really good, Tim voice is AMAZING. They worth it. )
Rise Against is the best band of all time, they just have to win.
GO Rise Against!
Rise Against are great. They have excellent lyrics and a great message. They have so many amazing songs they could play. When I look at some of these and see " I love this Disney Channel pop singer and this awful boy band so much that they should be on the Olympics" I become sick to my stomach. We need them to play something like Satellite.
242
Bryn Terfel
Olympic singers should be the one with powerful voice to impress audience, singing skill and international fame like him. - Benio
243 Scouting for Girls
244 Boyce Avenue
245 G.Na
246
They Might Be Giants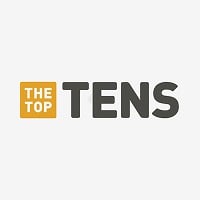 They Might Be Giants is an American alternative rock band formed in 1982 by John Flansburgh and John Linnell.
Oh yeah I would die to see them at the 2012 olympics they are the single best alternative band of all-time. John linnell and the rest of the band put on amazing shows. - queen11
247 Piggy Dolls
248
Hunter Hayes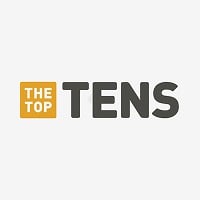 Hunter Easton Hayes (born September 9, 1991) is an American country music singer, songwriter, and multi-instrumentalist. He is proficient at more than thirty instruments and is signed to Atlantic Records Nashville.
He's such an amazing singer!
249 Golden Bomber
250
Radiohead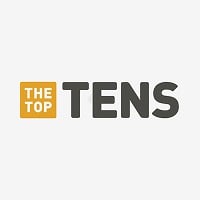 Radiohead are an English rock band from Abingdon, Oxfordshire, formed in 1985. The band consists of Thom Yorke (lead vocals, guitar, piano, keyboards), Jonny Greenwood (lead guitar, keyboards, other instruments), Colin Greenwoood (bass guitar), Phil Selway (drums), and Ed O'Brien (guitar).
He is genius. He deserve to open Olympic games in London! I think he is the best variant for this mission!
Radiohead is the best music group in the world. Why I do think so? Because they embody all the feelings and emotions that each of us experience every day. Olympics is primarily a competition of human souls. Let Radiohead remind us of how difficult to keep fighting with yourself.
The best band in the world, with great lyrics and music, it's new era in music history
Deserves to perform at the olympics - Jiorl
V 30 Comments
251
Jay Sean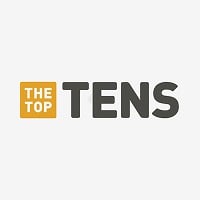 Jay Sean is a British singer and songwriter. He debuted in the UK's Asian Underground scene as a member of the Rishi Rich Project with "Dance with You", which reached No.
Jay Chou is a very good singer, the music with our insist on everyone is obvious to all, very hard to do his own music in, in to stick to your own style and add some new elements, like the exclamation mark "this album clever exhibition concept technology into amazing repeatedly, full of the music play heart works, the entertainment in effect, but hidden blood inspiring, classic inherit, healing, environmental concern, creativity, and comfort humor; In a classic (Chinese and western), cross-border (Jazz, the card west), pop (rock, hip-hop) music the style of a variety of changes besides, singing is this album of the place of amazing technology exhibition, jay Chou will sound as a kind of instrumental music for variety show, shirt-sleeve island type, middle eastern, bel canto and Beijing Opera singing and RAP, B-Box, spanning the language, singing all sorts of rules theory, to create a new sound effects, stimulate the unique music levels and visual effects, it's like when the first ...more
Jay Chou is the best singer in the world. He is cool and handsome. But sometimes, he is very loving. And he is very friendly to people. He occupies a unique place in the World Music. Whatever he do, is perfect. Mr JAY, we all love you all the time! Dear Jay, fighting!
ATTENTION PLEASE! This man called "Jay Sean" isn't the man we known as "Jay Chou"! Jay Sean is a foreigner! Please vote for the real "Jay Chou", OK?!
Jay Sean is unique.
He is very handsom and he is the best singer in the world.
I wish all the best for the olympic games
Jay sean's music fantastic. I have no words to say about those.
V 9 Comments
252
Mariah Carey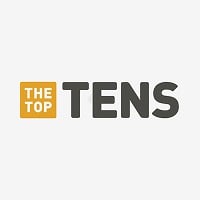 Mariah Carey, born March 27, 1969, is an American singer, songwriter and actress. She is one of the biggest best-selling women in the music industry, with 18 number 1 records to her name. She is regarded as a sex symbol through her songs and music videos, and is "well known" for her over-the-top sexy ...read more.
Mariah's voice is magic! And don't you need magic in London 2012? Such a beautiful singer should start the Olympic Games!

MARIAH CAREY SUPER DIVA! SUPER SINGER! SUPER WOMAN MUST SING AT OLYMPIC GAMES
She is incomparable and unparalleled. She is the best singer of all time. She has the best voice in the world. No one can deny the fact that her performance would be one of the most unforgettable scene of the olympics.
She Has Honest Music And Reality Voice She Deserves 1#'s GO LAMBS VOTE FOR MARIAH CAREY! :D
V 4 Comments
253
NEWS
In my opinion, they are the best Johnny's group in terms of singing. The blending of their voices will surely make your heart flutter (or in Japanese terms, doki-doki) Though they've been through a lot of trials for the past 7 years but their charisma, love for music and their love of their fans has never wavered. I will forever be a NEWS fan. I will forever love NEWS.
Just love the way they are. Love their songs, love their dance and love their smiles. From their songs, strong power and supports are gave out. That's what the performers should have in Olympic games - to supports the athletes.
A very awesome Johnny's Entertainment group. They really put their heart and soul into their music. Every single one of them has their own voice but when they blend it together it makes a wonderful sound.
Why they are the best voice, the best music. I love and admirable NEWS. Kei-chan, Shige, Massu e Tego Chankapana NEWS forever.
V 8 Comments
254
Florence and the Machine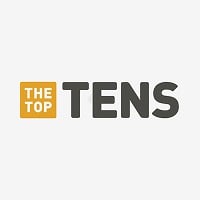 Florence and the Machine are an English indie rock band that formed in London in 2007, consisting of lead singer Florence Welch, Isabella Summers, and a collaboration of other artists.
Florence + The Machine I chose because she is an amazing artist and she stands out from all the other artists she brought something new to the world and her voice is so powerful and she will be the reason that I watch the olympics if she sings on it if she gets to sing on the olympics I will be so happy and so will everyone else and she comes from London so she will make London proud in my opinion most artists sound the same and have the same type of music and it will just be amazing if she could sing at the olymics 2012
Florence The Machine are one of the most amazing bands these days. They're innovative, their music is like a fresh air on the boring pop scene and Florence got one powerful voice. So, my voice goes to them and Lady Gaga.
They represent the UK really well. Their music is innovative and inspiring and Florence's voice is more than EPIC!
Um is this even a question?
V 4 Comments
255
Uverworld
Their songs give me energy and always encourage me. Their songs always are positive and energetic.
Band song is great. UVERworld will be over the world!
I love this j-pop band they play such great music and I believe it its time for people to see what they are really made out of the greatest j-pop boy band ever. - thesurene
I sympathize for the people who don't know them. All of their songs are very amazing and inspiring. They are the best rock band I have ever seen!
I want people over the world to listen to their song. They're unique!
V 2 Comments
256
Berryz Kobo
They are a great Girlband that rising in Japan. Many fans love them to perform to their country. It is great to have them to perform on London Olympic Opening Ceremony.
Why you ask? Beacause YURINA KUMAI. No other explanation to it really to be honest...
257 Charlie Simpson
258
CUBE Family
CUBE HWAITING! BEAST,4min, Apink, and other groups in CUBE are so DAEBAK! Please vote for this! DO you like BEAST,4min, Apink, or any other groups from CUBE? VOTE FOR THIS! CUBE HWAITING!
259
YTF
Ryan Higa, Kevin Wu, Chester See, Victor Kim, Dominic 'DTrix' Sandoval, JR Arquino, and Andrew Garcia!
260
Lily Allen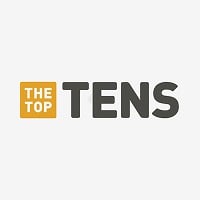 Lily Rose Beatrice Cooper, known professionally as Lily Allen, is an English singer, songwriter, actress, and television presenter.
What? She's British. It makes no sense to expect Korean Boy Bands and autotuned hobos when you have homegrown talent!
PSearch List
Recommended Lists