Music Artists You'd Like to Perform at the 2012 London Olympics Opening Ceremonies
The Contenders: Page 17
321
We the Kings
Vote for them cause they are an amazing band and the sweetest guys ever! And their musc is jut wonderful
322
Breaking Benjamin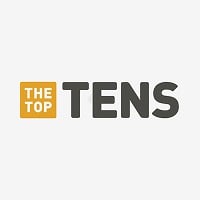 Breaking Benjamin is a American post-grunge/alternative metal band formed in 1998. The bands members all changed in the time between 2010 to 2014, with the exception of Ben Burnley (Vocals). The Ex-Members included Chad Szeliga (Drums), Aaron Fink (Guitar) and Mark Klepaspi (Bass). ...read more.
Benjamin Burnley has an amazing voice it's filled with beautiful emotions sorrow, pride, and more. I think Breaking Benjamin deserves to win amazing everything lyrics, voice, and insturmental.
How is this choice ranked below Miranda Cosgrove? - Poop2
323
Secret
It's a great Korean girl group they are really great it has 4 members they are really talented ( but not as great as snsd of course the queens of k-pop ) - picamoca
I love them so much! They are just so talented. Not to mention their honey thighs! SECRET DAEBAK! HWAITING!
All of their songs are great, HWAITING!
They are promoting new singles and new songs in Japan now.
I do wish them a lot of good wishes and luck.
324
Fahrenheit
The best boy group from Taiwan which debuted in 2005. They are the shining stars representing the mandopop circle, with good looks, vocals and dance. They have been working hard to bring their best efforts, they had their concert a few years ago too. Although one member had left the group due to personal reasons, they still perform together at some occasions. Why they should perform is because they truly deserve it. Their determination to succeed, to improve, to bring laughter joy and much entertainment in our lives.
An established Chinese all-male singing group. It gets no better than that. They have plenty of experience, and aren't put off as just "another boy band". They are established in the Mandopop industry, which is one of the largest growing industries. Why not, eh?
4 great guys that sing very good, that had time to be models, actors and to enjoy life. Their names are Wu Chun, Calvin Chen, Jiro Wang and Aaron Yan. There are not many fans in Romania but I am one of them and I will love to see them or to go to their concerts.. Jia You Fahrenheit!
They are a very famous M-Pop 4 member boy group band. They are full of talent and can totally take on the world. They have a huge fan base that include people from all over the world!
325 Simon D
326
Victorious Cast
Please lets vote in Victorious they're awesome and mora than this come on guys I love them so much it will be so cool if I see them singing in that place
327
Guns N' Roses
Imagine the original line up reuniting at the olympics. Do you have any idea how many people would tune in to watch it. I for one, would only watch it for Guns N' Roses.
V 1 Comment
328 LM.C
329
Il Volo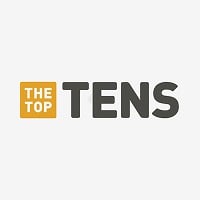 Il Volo is an Italian pop trio, consisting of singers: the baritone Gianluca Ginoble, and two tenors, Piero Barone and Ignazio Boschetto.They describe their music as "popera".
They are 3 Italian teenagers with an amazing voice, it would be awesome to give them this opportunity to share their voices to more people, because it's difficult to find young boys with this musical taste and talent.
They are a tens with a big talent, they are amazing and the voices are beautiful, the Italian talent are the best, gianluca, piero e ignazio, the best singers in the world, I love all the music please vote for them!
They have such amazing talent. You will surely miss out if they do not win. Do yourself a favor and vote for these wondrous young Italian teenagers. You won't regret it. I guarantee it.
A trio who sings opera pop lyrical. They are italian boys in there late teen years and are taking the world by storm. This is there 5yr as a trio. They sing in English, Italian, German, Spanish and French.
V 236 Comments
330
Asian Kung Fu Generation
Did people really not think about these guys, their concerts are always packed and sold out, there are literally millions of people at their concert. They're creative, popular, and are great musicians. Please at least vote for hatsunese vote
My heart will go on just for her forever! You will be adicted to her songs when you heard them! You will love her when you heard her perfect sound!
331 Puffy AmiYumi
332
Kaai Yuki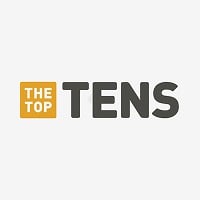 Kaai Yuki is a child vocaloid character produced by AH-Software Co. Ltd and released originally for Vocaloid 2.
333 Vocaloid8
334
Alanis Morissette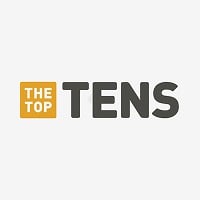 One of the best singers ever!
She will rock the event!
great voice, great person!
I love her! She's is my favorite singer since I was 12 years old

she is the best, I love her so much! please, she has to sing for us!
Nobody has a voice like her, she is a special singer! I really want that she will be there.
The best singer on Earth ever!
The power of her voice will rock the Event and it will make her unforgetable worldwide.
She could perform "Ironic" which is of her greatest hits.
She oughta sing! She is the queen, the best female singer of Pop Rock. And the most of people still love her and her songs. And her voice is so pure!
335
Whitney Houston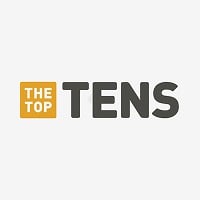 Whitney Elizabeth Houston (August 9, 1963 – February 11, 2012) was an American singer, actress, producer, and model. In 2009, Guinness World Records cited her as the most awarded female act of all time. Houston is one of pop music's best-selling music artists of all-time, with an estimated 170–200 ...read more.
Ms. Whitney Houston is the greatest inspiration to myself and many others. I consider Whitney as a second mother that I will probably never meet. She is a true living inspiration. People do not seem to understand the amount of strength, faith, hope, and love she has for her family, friends, fans, and most importantly, our Lord God. She has been through hell and back and still takes us all by storm by her heavenly voice. Whitney's gospel roots allow her, even today to pull off many more things other vocalists can not accomplish. Whitney Houston: Singer. Actress. Producer. Friend. Leader. Mother. Follower of The Lord, Jesus Christ. Singing is not only being vocally strong, but strong in heart. This woman is just that. We all should learn something from her in order to live better lives. God Bless you all. And may God Bless "The Voice"... Whitney Elizabeth Houston.
Whitney Houston is iconic and her talent and reputation as a record breaking pop-culture icon and worldwide movie star transcends generations. There is only one Whitney Houston and her voice stands out among those that have come before her and those that will follow. No other voice could bring together the olympic spirit!
Whitney Houston if one of all time amazing and wonderful vocalists in the world, Just trying to let us let her come back Inn gives us what she always have and always will have the power to control the crowd 2012 is her time to shine and to let people know that she have not ago she always always be Whitney Houston the diva just sold out Concerts, lady that sold millions of albums worldwide to powers to make someone cry.. This is whitney Elizabeth houston year
Just say her on the news and realized how good of a singer she is, we need to get her to the top! I heard she was supposed to do it but for some reason she couldn't. I know she'll do it if she see's at the top!
V 47 Comments
336
Marilyn Manson
He is a man of many great talents, I'm looking forward to his new album, you can totally relate to the messages he gives throughout his music. He should totally be picked!
I like Marlin Manson because he is the best rocker in the word! Ss s s s ss
Ok, )
This singer is great, extravagant and very talented!
And this is fact!
I love him)!
I think that he deserves 1st prize!
Marilyn Manson - Best Rock Singer!
I want his comeback!
"This is new St" - Super Song))
Marilyn sing for me, please))
V 11 Comments
337
Alessandra Amoroso
One of the most beautiful voice in Italy and in all the World!
I really would like listen to her singing since she has a very great voice, she is incredible at singing and she will surely give us a great performance! Choice her!
A voice surprisingly humble girl who started her passion as a child being able to reach important goals really only his voice unmistakable touch black & Soul
A beautiful voice, a great artist, knows how to excite her voice, fantastic! A soulful black voice that reaches the heart!
Una cantante the una voce strepitosa. Ha commosso pure Sharon Stone nell'edizione Amici Big 2 puntata
V 36 Comments
338
Show Lo
Show Lo is a very popular singer. He is a brisk dancer shining around Asia! He is facetious and he always bring joy to us.
He is the best best singer best dancer I really love him... Jane
Show Lou is a very popular singer! He has many fans in the world!
I love him very much!
Show Luo is a popular singer and he can dance well therefore he was dubbed as Asia Dance King.
LASTLY, HE IS AWESOME TO THE VERY MAX!
V 34 Comments
339
Celine Dion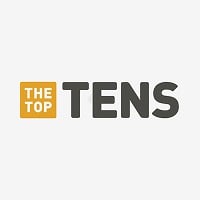 Next to Streisand, Celine in my opinion is the best that ever lived, not to mention Jackie Evancho!
She is the best vocalist in the world! She can sing everything! Even better than Mariah Carey
Her voice is so beautiful that many people love her. Songs she sang is also beautiful!
How can you deny the fact that she is a living legend? She can turn you into a die hard fan with her beautiful voice for just the first time hearing it
V 2 Comments
340
Thalia
She is one of the most successful singers in the whole world! Everyone would love to watch her singing there!
She is simply amazing!
She is an instant representation of the Latin community and much of the Spanish speaking world!
Thalia Latin super star is the most successful Latin singer,... She is well known as a singer in five countries and for soap operas too.

Thalia is consider Queen of soap operas, and has been sold to more than 180 countries and translated to all languages. Now a days her soap operas are still great ratings even though were released about fifteen years ago.

"Marimar" its on Brazil T.V. now with great rating.

Thalia as a singer, has sold about 40 million albums around the world. She is very talented and her last album Thalia en Primera Fila has sold more than any other CD in the last decade in Mexico. Thalia has sold more than a million of cds with her last album.

Thalia is just great, I like her very much!

Thalia is on the highest point of her career and everyone would love to see her performing at the 2012 London Olympics.


Hey I love Thalia, is an artist with all that goes with this word, throughout his career has proven to be very versatile, being coupled to the changes that the industry demands. Just tell them that I hope we can see apaertura of singing in the London Olympics 2012.
V 63 Comments
PSearch List
Recommended Lists