Music Artists You'd Like to Perform at the 2012 London Olympics Opening Ceremonies
The Contenders: Page 20
381
Slipknot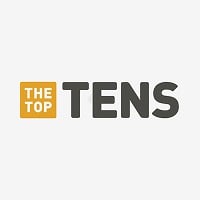 Slipknot is a Heavy Metal band formed in 1995 from Iowa. The band released their first album in 1999 and was well received by critics and fans. The group gained success after the release of their second studio album, "Iowa". ...read more.
I think this band it's good enough for this event. Many people want heavy metal right?
It would be funny to see all the parents with their little kids watching and listening to Slipknot live. - GuitarMann
So good! The vocal has the voice which like not from human beings! In my opion, they are the max band around the world!
We need slipknot! - EliHbk
382
Girls Aloud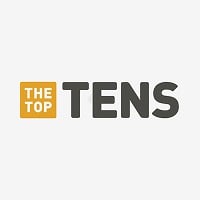 Girls Aloud was an English-Irish pop girl group, which was created through the ITV talent show Popstars: The Rivals in 2002. The group comprised singers Nadine Coyle, Cheryl Fernandez-Versini, Sarah Harding, Nicola Roberts and Kimberley Walsh.
Girls Aloud, apart from Westlife, Take That and other British bands should, no, MUST perform at the Olympics. Madonna, the Queen, or Britney or even the beloved Tokio Hotel can wait. The Olympics need represantatives of the country who have made the UK popular for its music.

The infectious pop Girls Aloud had been releasing up until 2009 is one of the biggest attractives of British pop music. Besides, they are reuniting in 2012 so its just the perfect timing.

Apparently, reason has no cards to play in this game. Its all about who has the biggest fans (except for Laura Pausini who is not great, she is amazing).
Cheryl Cole, Nicola Roberts, Nadine Coyle, Kimberley Walsh, Sarah Harding, I love them loads. No girl groups in current music market in the UK can be compared to them. And it would be great if they celebrate their 10th anniversary by performing at Olympics Opening Ceremony.
Girls Aloud are British pop perfection. They are all gorgeous girls with great personalities. I think that they would be great representatives for the Britain and British music.
It's a good opportunity for their reunion that all of their fans are waiting for and it will be also their 10th anniversary.
V 1 Comment
383
7icons
A new girlband from Indonesia that has just released their first album with their hit single "Playboy" and now they has just released their new single "Jealous" they come with a unique concept. They consist of 7 girls with 7 characters check it on youtube channel "ceevio"
7 ICONS was one from many GB from Indonesia that have very good quality, I LOVE them, they always kind to every fans they meet, 7 iCONS We are the ICONS, I LOVE YOU, You're the best fans everr, do the best and be the bes
V 2 Comments
384
Super Junior T
Please these guys are the best and they need to win before the leader leetuk goes into the military
385
The Corrs
They need to reunite! And the Olympic games could be the best moment for them to reunite! I really wish they could perform at London 2012! They are big in the UK still as far as I know!
What a way to reform! Their song Runaway would be perfect for the games... Please vote! I am convinced that we could make them consider by voting for them...
It's long time no see my favorite band. So I have to see them perform in olympic opening-London.. It;s a must! Love their songs so bad!
386
Armin van Buuren & Sharon den Adel
The official videoclip of 'In Out of Love' from Sharon and Armin van Buuren had been watched over 100 million times on YouTube.
The video that was originally placed on YouTube in 2008 is now the 12th most watched video worldwide in the category entertainment.

Armin van Buuren is currently touring trough Europe, Great Britain and the USA.
387
Kokia
Kokia have a amazing voice and l love Kokia so much
She is famous in Europe
388
Annie Lennox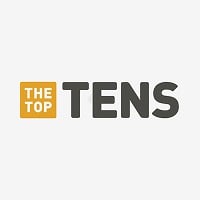 Annie Lennox has one of the most amazing voice in the world! I'm sure everybody can find something really likeable in her when she sings. She's so charismatic and when she stands on the stage she conveys a lot of feelings to the crowd. No doubt, Annie must be in the opening ceremonies!
Annie is just amazing singer. With her the powerful voice and rocky style stage performance show must be "Get on your feet! " Absolutely She must be there!
389
Ryo (Supercell)
I love vocaloid! And I love ryo and all the music it made..
The pop star is Hatsune Miku, a "virtual idol" developed by Crypton Future Media. Essentially, Miku is a software package, powered by YAMAHA's Vocaloid voice-sampling technology. Just as a synthesizer keyboard allows composers to add instrumental sounds to their music without needing to hire actual instrumentalists, Vocaloid can now provide vocals without requiring an actual singer. But more importantly, Miku is a musical instrument with a cute anime face, and for that reason, she and her fellow Vocaloid singers have blossomed into an entire subculture unto themselves.
He's the best VOCALOID song composer! His best songs are Black rock shooter, world is mine, love is war, melt!
390
Darren Hayes
I think he has been in London for a long time and he's got a new album so He could do a really good performance.
His voice is amazing! Savage Garden was wonderful in Sydney, and it would do justice to his new home of London to bring in the celebration there as well.
391
HIM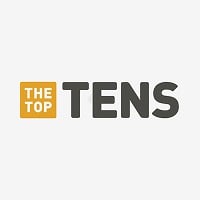 HIM is a rock band from Helsinki, Finland. The band was formed in 1992 by vocalist Ville Valo, and bassist Mikko "Migé" Paananen, under the name His Infernal Majesty.
They're the best! They it could be great to get them back... They should try to give us new music get ready for a new album! Or something... I dunno!
See them again on stage... Is just amazing... Love metal..
HIM opening Olympic Games!
392
Trouble Maker Duo
Kpop Duo (with one member from 4minute (girl group) and one member from B2st (boy group)) - KimeEUNHEE
393
Slash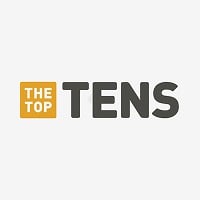 Saul Hudson, known professionally as Slash, is a British-American musician and songwriter. He is best known as the lead guitarist of the American hard rock band Guns N' Roses, with whom he achieved worldwide success in the late 1980s and early 1990s.
Slash is an Icon and one of the best guitar players ever. Supported by one of the best rock singer at the present time Myles Kennedy.
I think the guitar solo of the song Sweet child o'mine is excellent and powerful... Lively and amazing. Just perfect. Please, Slash must win!
394 Kotak
395
Duran Duran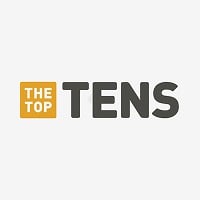 Duran Duran are an English new wave/synthpop band formed in Birmingham in 1978. They were a successful band of the 1980s and a leading band in the MTV-driven "Second British Invasion" of the US.
396
John Mayer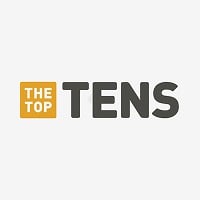 Ok first of all he's such an amazing songwriter and performer, his voice is amazing and has this soul/jazz style that everyone loves, also he's so much better than other teenage wanna be singer (: (just saying') so please vote for someone who really knows how to sing
397 Juanes
398
Shayne Ward
Shayne Ward is an incredible singer. Known all over the UK for his vocals and his Smash hit singles and albums.
399
Sid
SID is one of the best Japanese bands out there, if not the best! There songs always fill me with emotion, whether it be sad, happy, or get up and want to boogie!
They're awesome and Mao has good vocals! They sing good live too
Sid Vicious? I totally agree. Actually I think the vocal should be Ian Curtis and with Jimi Henderick and Bonzo the band would definitely rock
400
W-inds
W-inds. Are an amazing j-pop group consisting of 3 members, Keita Tachibana, Ryuichi Ogata, and Ryohei Chiba. Not only would they provide musical entertainment but also dance as all three of them are also dancers. They have captivated Japan, Korea, China, Taiwan, the Phillipines, and even America with their recent "Dance beat" style and even their old "bubblegum pop style" from their debut back on March 14th, 2001. It would be amazing to see them come to the 2012 Olympics.
W-inds. Are RYOHEI, KEITA and RYUICHI. They are very good Japanese singer! If you heard their songs, you should say GOOD! So I recommend w-inds. I like 'Shiki' what is song of w-inds.
V 2 Comments
PSearch List
Recommended Lists