Music Artists You'd Like to Perform at the 2012 London Olympics Opening Ceremonies
The Contenders: Page 22
421
Jeff Mangum
He's so talented and has such a great voice. Pitchfork gave one of his albums 10.0!
422 Joey Yung
423 Susumu Chiba
424
Will Rendle
Why not, he's British born and bred (: he represents Britain in all the ways and he is a born entertainer (: his song are amazing and already proved popular with people from around the world, so get pressing the big vote button above
he has a quirky and unique voice! His songs are real and felt! Its upbeat and happy! emotional and sad! its amazing live... better than when recorded and that really makes an artist special! DO IT... VOTE WILL! lol
Very upbeat really gets you in a good mood and he's got a unique style which really sets him apart from many others. A good choice for Olympics if we want great music and originality. - Trish
This is the Little Girl to Listen to she IS the Future of the Classics

And Must sing in London at the Opening ceremony for Londons Olymipc Games
V 41 Comments
425
Paulina Rubio
I love Paulina! She is the Latin Queen of POP! She has been a star since she was a child and she has proved she has what it takes to be always a number one! Her latest album, BRAVA! Is fantastic. I do hope she comes to London to represent the Latin community

With over 30 years of successful career she is an Icon in the music industry. Best known as the Latin Queen of Pop with more than 30 Million albums sold worldwide. She will rock the stage of this Olympic Games.
She is the latin pop sensation! A beautiful girl and sexy woman! THE HURCAN MEXICAN Her new album BRAVA! Its perfect to put all the people around the world rocking and rolling like crazy!
Just because she is the Queen of Latin Pop. She deserves it! Vote for her and listen to the track All Around the World from her new album Brava!, you will love it.
V 29 Comments
426
Cascada
All the cascada fans from all over the world please vote! It can be such an awesome chance to this lovely band to show to the whole world how amazing they are, please vote and share!
Simply amazing, I love her, she my life
Every time I listen to hear voice I just feel happy, it's chemistry. Natalie horler the singer from Cascada is my idol
I totally agree, Cascada is my favourite band and I love their music it would be awesome to see them at the opening ceremony in London I hope it will be possible.
I love this band.
I love the Natalie's voice.. please vote for Nat!
Every time I listen to hear voice I just feel happy. ( is my favourite band)
V 33 Comments
427
Greyson Chance
He's just so perfect in every way. His voice is simply amazing. I think he deserves to sing here.
He has GOLD VOICE. He is TALENTED. He so friendly. His voice is AMAZING without VOCAL LESSON
Greyson Chance is a very talented musician and singer. To his fourteen years, he achieved a lot. I think he deserves to speak at the opening of the Olympic Games in London. I think for him it will be a big step in his musical career.
Very promising talented young musician! He sings wonderful live! And he plays really good piano!
V 33 Comments
428
Versailles
They're a visual kei group who is not very well known yet, but they're music is AMAZING! It is unlike anything you will ever hear; truly quality music! They're superior compositions are so diverse and are absolutely exquisite to listen to; the music they create is so utterly amazing that it needs to be shared with the world So please, please, please, please vote for them! Their music is some of the most superb music you will ever hear on this earth!
They sing very well, they're a a very important icon in the music of the culture of the j-rock and the visual kei, for that and more reasons they have to participate in this...
My favourite band forever! Their music is fantastic and they deserve to play at London Olympics Opening!
Elegan rock music with symphonical metal truly wonderful songs and have a nice v-kei
V 9 Comments
429
Jonathan Ansell
What better Ambassador for the Olympics in London to have than a 'home grown' talent such as Jonathan!

He has charisma, always has time for anyone who waits to see him after a show, the typical 'boy next door' you Mum would be proud for you to be associated with, good looking and a cracking singer to boot! What more could you ask for?

When he sings, you can end up in tears or just feel elated with that wonderful voice of his which never ceases to amaze with the power and the length of some of the notes he can sing (because he can! )

A definite contender in my book ;-))
When he sings it just takes you beyond cloud 9 like listening to Angels singing.
When he sings you feel every emotion that he is singing about.
Jonathan is also very nice, always has time for fans before he goes into the theater and afterwards no one left out by him rushing off.
Jonathan runs marathons for charity so who be better then him perhaps singing "Race to the end"
Jonathan is the perfect choice for the Olympic Ceremony. He is a Home Grown tenor who is simply WORLD CLASS, as was commented at his recent Help the Heroes concert in Wakefield Cathedral. I have never heard such a stupendous voice. His vocal range is superb.. Hitting the high notes with ease, and with such power and emotion it is spine-tingling. He sings Classical and Modern songs equally powerful. A MUST for this event.
The perfect ambassador for his country. A powerful singer who gives note-perfect performances full of strength and emotion.
V 38 Comments
430
Girls Aloud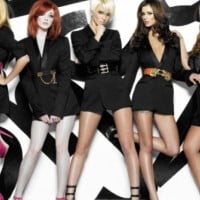 Girls Aloud was an English-Irish pop girl group, which was created through the ITV talent show Popstars: The Rivals in 2002. The group comprised singers Nadine Coyle, Cheryl Fernandez-Versini, Sarah Harding, Nicola Roberts and Kimberley Walsh.
Girls Aloud, apart from Westlife, Take That and other British bands should, no, MUST perform at the Olympics. Madonna, the Queen, or Britney or even the beloved Tokio Hotel can wait. The Olympics need represantatives of the country who have made the UK popular for its music.

The infectious pop Girls Aloud had been releasing up until 2009 is one of the biggest attractives of British pop music. Besides, they are reuniting in 2012 so its just the perfect timing.

Apparently, reason has no cards to play in this game. Its all about who has the biggest fans (except for Laura Pausini who is not great, she is amazing).
Cheryl Cole, Nicola Roberts, Nadine Coyle, Kimberley Walsh, Sarah Harding, I love them loads. No girl groups in current music market in the UK can be compared to them. And it would be great if they celebrate their 10th anniversary by performing at Olympics Opening Ceremony.
Girls Aloud are British pop perfection. They are all gorgeous girls with great personalities. I think that they would be great representatives for the Britain and British music.
It's a good opportunity for their reunion that all of their fans are waiting for and it will be also their 10th anniversary.
V 1 Comment
431
The Saturdays
The Saturdays are a British girl group who had a massive number 1 single called "What About Us". The group's members are Una, Mollie, Rochelle, Frankie & Vanessa. They have released more than 20 singles and are one of the most popular girl bands on the planet.
I love the saturdays because they are brilliant singers. They are all very pretty. And they are English. They are all nice and down to earth. I've met them before and they all so nice. They are also really funny. And as someone already said two members of the saturdays have been doing sports. And they are great dancers. If you watch their documentaries you can see how much talent and hardwork they actually do
Team Sats will respect our country fantastic. Plus two of the members have had a sporting background. Mollie king used to ski for great Britain and una healy was part of an Irish swimming team
The Saturdays are the most talented, inspirational, beautiful, funny girl group that got out of UK! Each of them inspire us and show that success can be reached even at a young age if you work hard for it. We teammates grow with them and are there for them on this amazing journey of 5 girls, friends, sisters, beautiful, talented ladies
There incredibly talented and amazing and there music would be perfect.
V 14 Comments
432
7icons
A new girlband from Indonesia that has just released their first album with their hit single "Playboy" and now they has just released their new single "Jealous" they come with a unique concept. They consist of 7 girls with 7 characters check it on youtube channel "ceevio"
7 ICONS was one from many GB from Indonesia that have very good quality, I LOVE them, they always kind to every fans they meet, 7 iCONS We are the ICONS, I LOVE YOU, You're the best fans everr, do the best and be the bes
V 2 Comments
433
Slipknot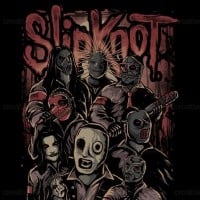 Slipknot is a Nu Metal band formed in 1995 from Iowa . The band released their first album in 1999 and was well received by critics and fans. The group gained success after the release of their second studio album, "Iowa". ...read more.
I think this band it's good enough for this event. Many people want heavy metal right?
So good! The vocal has the voice which like not from human beings! In my opion, they are the max band around the world!
434
Agnes Monica
She is a multitalented girl from Indonesia. She can Act, sing, dance, and many more. You have to watch her latest songs Paralyzed and Rindu. Now, she's preparing her big project to reach her biggest goal Listen her Love her. Her famous words are "DREAM, BELIEVE, AND MAKE IT HAPPEN"
The most famous and anticipating singer in Indonesia. She's smart and very talented. She has received many awards in her career and nominated in international event.
I love you agnes. Agnes has amazing voice. She is smart. She is beautiful. She is a good dancer. For you who have not seen her performance, you'll fall in love with her at first sight, trust me! Go agnes go Indonesia.
The best of Indonesian singer, she is very talented she have awesome voice, pretty face
V 6 Comments
435
Super Junior T
Please these guys are the best and they need to win before the leader leetuk goes into the military
436
EXO-K
Yeah I know they haven't even debuted yet but it would be really good for them I think they will be the next best thing yeah I'm a proud Shawol and I voted for SHINee but hey EXO-K need to be known! Kim Jongin oppa fighting9 Tao oppa, Luhan oppa and Chen oppa fighting9 you can't go past these four! Cheak out their youtube channel or even on facebook! They are very talented
Even though exo didn't debut yet the are still a very talented group of singers and dancers. Listen to history and you wont forget the song. K-pop forever who agree with me?
Exoctics hwaiting
EXO-K or any other Kpop group needs to perform! I think Kpop is thought of as more of a joke than anything in any country besides Korea... Which is sad. I love Kpop forever! Fighting!
EXO-K is a very good Korean new generation idol group, fledgling was much praise, like EXO-K, like EXO!
V 2 Comments
437
JAM Project
Best anime-song band ever created. Their voices are sublime, incredibly beautiful and everyone that doesn't know them at all, ends up liking it a lot and enjoying a great number of their songs. Their music makes you stand up from your seat, jump and scream. It's full of passion and has all the experience of 5 of the best singers in Japan and, of course, the world.
Greatest group effort of the greatest singers in Japan. Their music has a distinctive style of epicness with influences from hard rock, pop music, opera, and Japanese enka. Just about any song they've created will get you pumped up and hot blooded!
There isn't another band in the world that captures the spirit of victory, glory, courage and passion in their songs. They would be a perfect fit for the Olympic games!
Their songs are strong in sounds, their lyrics are inspirational and their voices are versatile, clean and beautiful. Is what the Olympics need!
V 7 Comments
438
Tiesto
The greatest dj of all the times! People call him maestro or god of trance music...
439
The Rasmus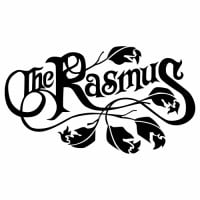 The Rasmus are a Finnish rock band that formed in 1994 in Helsinki while the band members were still in upper comprehensive school.
440
Michael Bolton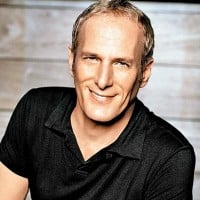 PSearch List
Recommended Lists