Music Artists You'd Like to Perform at the 2012 London Olympics Opening Ceremonies
The Contenders: Page 6
101
AKB48
Best in Japan!

Hope to see you at London.

Can't wait till it comes.
They are so fantastic and hot I think people must hear more j-Pop and k-pop. Hope to see some Asian actors please vote up.
AKB48 is very good! Every girls is cute, every one is sing and dance hard! Nobody give up their dream! Every one do the best for their fans! We think AKB48 is the best team in the world! They have a dream that is make their fans happy and happy. AKB48 is the best in my heart forever!
My favorite idol is AKB48
V 305 Comments
102 Tablo
103
Sistar
Ma Boy So Cool How Dare You, songs/dances by SISTAR. Scene won't be full without them. Love, passion, and smiles!
A hardworking, beautiful talented girl group. I love them they have awesome music and these girls have amazing vocals. They will really lighten up the Olympics. They also have amazing dancing skills. I really hope that they will be in the Olympics because they will really work hard like they usually do. Vote for Sistar
They are so talented. Please everyone vote for SISTAR! They deserve this so much. They have been working so hard so it would mean the world to them and their worldwide fans!
104
Madonna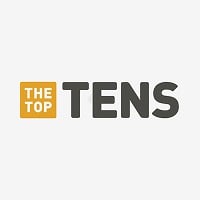 Madonna Louise Ciccone is an American singer, songwriter, actress, and businesswoman. She influenced a lot of singers such as: Lady Gaga, Jennifer Lopez, Rihanna, Beyonce Knowles and Britney Spears . She is known as Queen of Pop and at modern pop culture specifically in 2012 "Madge" or MDNA . She has ...read more.
Would be awesome, bring on the madge please. She is the biggest star in the world and would put on well hell of a show
Simply because Madonna is the biggest star in the universe! The world's biggest event deserves the world's biggest star!
Madonna is the only person who knows how to put on a great show. If you can recall a single time she failed to, just name it.
Defiantly she is brill - luissuarez7
V 126 Comments
105
Busted
They're very talented and all the people would love to see them together again )
He's a very talented guy! He's so awesome when he's on stage. He deserves to win! Vote for Jessie now!
It'd just be amazing for Matt, Charlie and James to just be part of the Olympics as they are British
106
All Time Low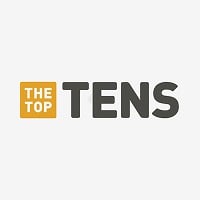 ...read more.
They are such talented and good-hearted musicians. They know how to have fun and also work hard. They LOVE the UK! 2013 will be their 10 year anniversary! They should get the chance to show the world what they've got. Oh, and did I mention, Alex was born in the UK? Come on ATL fans, lets vote for them!
These guys are amazing! They are so talented and they are so down to earth, not big heads like other artists. Also, they have been around for ages, unlike other people listed, and they have a massive fan base and lots of experience. These guys are really inspirational for so many reasons and they are all just absolutely incredible. - luzpu00e9rez
Come on ATL fans.. Let's vote for them.. Don't you want to see them playing in the Olympics..
They are so amazing in every way possible! Their music is amazing and we need more rock and punk instead of just pop and rap filling up the charts!
107
Rain
His performances are amazing, spectacular, full of dancing! He is dazzling, super, fantastic and I think he is the best performances all over the world! He has got a great talent to show us what is the music!
For me RAIN is the KING of Live Performance in his generation.. Nobody beats him on stage.. Rain is simply an awesome performer.
He is the best singer from Asia! His sexy voice and dance are very fantastic.
He's just the best dancer in the whole world he needs to be recognized in Olympics!
V 45 Comments
108
After School
After school is the coolest girl group in Korea! They inspire me the most out of all kpop girl groups. They have really nice and catchy songs, they have a really good variety sense and they're really just fun and incredible! If you listen to just one song from them... YOU'LL definitely FALL IN LOVE WITH THEM, and get to know them and kpop more. Help spread kpop around the globe so everyone will know about kpop that's my only dream
After School has taken the whole country of Korea by storm and has gone to the edges of pop. K-Pop itself is becoming more popular everyday all around the world!
I'm sure they can put interesting performance and amaze the audience with their powerful dance as well as vocals.. They work so hard that people cannot imagine, so it will be the biggest opportunity for them to expand their popularity
THEY DESERVE TO PERFORM... THEY ARE WORLD CLASS... THEY JUST DON'T KNOW THAT...
V 9 Comments
109
Carly Rae Jepsen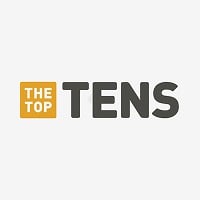 Carly Rae Jepsen is a Canadian singer and songwriter from Mission, British Columbia, and later based in Vancouver.
She's waiting for a call to perform the 2012 London Olympics
I love csrly rae jepsen... She's awesome at singing and looks wonderful
110
Jay Chou
Jay Chou is the greatest singer ever. More people should know about his great music. I want to see him in the 2012 London Olympics Opening Ceremonies and let everyone around the world know him. Please vote for him and support him.
I love Jay Chou very much. He has many fans everywhere. His music style is different from other singers. He is one of the best singers in the world. And we hope we can see him in the 2012 London Olympics Opening Ceremonies.
You have no imagination how good Jay Chou is, vote for him and he will surprise you. I believe he will give the best music in the world for the Olympics and tell the world how great Chinese music is!
Jay Chou is great singer for his Creativity of genius, I love him
V 1510 Comments
111
N-Dubz
VOTE FOR N-DUBZ TO SING! They represent today's youth are amazing in every way! Tulisa is the one of the newest X Factor judges, Dappy's getting more and more respect from the public and the royal family! Lastly, Fazer is bringing a Armani like clothing line out and a killer album!

They are respectable people no matter what anyone says and they have done a lot to be who they are today, that's why you should vote for them!
They are the freshest urban group at the moment. No other RB group has got this far especially when they started off with nothing. Everyone can relate to them in one way or the other and they deserve it! If they do they'll brighten out day and show you what real music is like!
They are a true british group, they need to be at The Olympics. They have worked their way up from nothing, so they deserve to be at The Olympics more than anyone else!
N-DUBZ ARE THE DYNAMITE TRIO AND DESERVE TO WIN AS THEY WERE BROUGHT UP IN London WHEREAS EVERYONE AT THE TOP aren't EVEN English AND THIS IS THE London! 2012 OLYMPICS. WOO BIG UP N-DUBZ I LOVE THEM so MUCH! NA NA NII
V 10 Comments
112
Eminem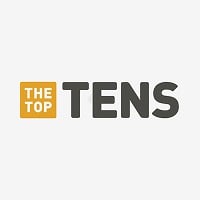 Eminem, born Marshall Bruce Mathers III, is an American rapper, actor and music producer born on October 17, 1972 in St. Joseph, Missouri. Eminem has sold over 300 million records making him the bestselling hip-hop artist of all time. In addition to his solo career, he is a member of D12 and (with Royce ...read more.
The lyrics of their songs are very good and I love real
Is a complete artist, which makes all his songs are very good the motivated and energetic songs. So they would have to sing not just groups that come to light, one of my favorite songs is that I play stand duet with Dido
Oh my good! King of rap in the Olympics! Man that would totally be so cool! I love him so much and how he writes and raps his songs with emotion! I think he would be good--no; GREAT-- in the Olympics Opening!
It would be sweet to see Eminem perform! He is an amazing artist and a very inspiring writer and role model honestly.
Till I collapse will be the best option to play
V 54 Comments
113
Supercell
Yays I like this person so please vote for hither. He/she created some of mikus most famous songs such as black rock shooter, melt, the world is mine, and love is war.
The music is very inspiring to me and it is very beautiful in many ways.
They have really inspiring lyrics and it is very beautiful music.
114
Kaito and Gakupo
Gakupo has a mature voice, and some of the best vocaloid songs ever and paired with kaito they can show technology can surpass humans.
115 Daichi Miura
116
Kalafina
Wonderful band from Japan! Distributed by Yuki Kajiura! With mysterious, melodic, gothic, pop, rock, fantasy melody elements in songs! Just perfection of performance!
Kalafina is not just a group, they are three ridiculously talented girls that make one VERY STRONG VOICE! You have a sweet sporano, a honey-like mezzo-soprano and a very very very very dark and rich contraalto! They have been so successful in Japan, as well as Anime Boston and Expo. To even see them in London, especially the opening ceremony, would do justice! Please listen to them on Youtube, because they are a rare group WHOSE LIVES DOMINATE THEIR RECORDINGS! ANd not to mention that their music producer is the genius YUki Kajiura ( Madoka Magica OST, Mai-Hime, Kara No Kyoukai, Noir, Mai Otome, Hack/Sign and many more) They can take to Nirvana and then bring you back to life only to be sent their by their voices! And if this sounds like a complete hyperbole, go and listen to their lives on Youtube! That is all.
It's a pretty group from Japan! I think most of people can feel in heaven when they just first heard it. What's more? These three girls are good at making the atmosphere high, in my opinion, this is the most important thing in the 2012 London Olympics Opening Ceremonies.
Music from the Heavens. My God bless them.
V 41 Comments
117
Miss A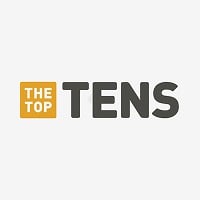 Miss A, stylized as miss A, is a South Korean-Chinese girl group based in South Korea formed by JYP Entertainment in 2010. Their group name stands for Miss Asia and the highest rank, A.The group consists of three members: Fei, Min, and Suzy.
I think the world has a lot to learn... Let's give the opportunity to an Asiatic Band to show their talent to the world
Love Miss A, they all are so talented beautiful and adorable, love to see their performance anytime, especially on the big stages, always support them!
Beauties with long legs and on high heels? Neat! Even singing? Hell yeah!
Fighting
Fighting
Fighting
miss A you are the best ♥
V 15 Comments
118 Se7en
119
deadmau5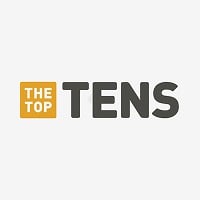 Joel Thomas Zimmerman (a.k.a. deadmau5) is a Canadian DJ producer, formerly a web developer, who produces a wide variety of electronic musical genres, such as electro and dubstep, but is best known for pioneering work in the areas of progressive house and electrohouse. Notable songs include Ghosts n' ...read more.
Its pronounced deadmouse! Get it right! This person, he can really make song sick tracks. Please vote for him, please I'm begging you please vote! Deadmau5, if you are reading this, I'm YOUR BIGGEST FAN! YOU ARE SO AWESOME!
Are you f-ing kidding me his 286!?! People need taste he is the #1 DJ in the world and he's here people please check yourself
He's very talented DJ and his songs are so amazing!
V 3 Comments
120
Hatsune Miku and Kagamine Rin and Len
Because they would sound really good together and all three are really famous to a lot of people and it would not cause arguments about if only one of them wins so Miku fans and Rin and Len fans alike will be happy with it if they win and if not people can still be happy all three could have done an amazing trio performance.
I'm a very big fan of vocaloid and it would be very cool if they sing together
I love this idea. It would be wonderful if they sang and hey, they wouldn't mess up. They sound wonderful, too!
Rin kagamine and len kagamine are awesome you should have seem uphappy refrain.
V 1 Comment
PSearch List
Recommended Lists