Music Artists You'd Like to Perform at the 2012 London Olympics Opening Ceremonies
The Contenders: Page 7
121
Yui
She is a Japanese singer with a nice voice, who is like Avril L in Japan. Her famous song, Rolling Star, is one of the opening song of the Japanese popular cartoon, BLEACH. GLORIA, her rock and pop song, is my favorite one in these wet day.
Self-described as shy and horrible at talking to others as a child, she would play outside by herself in mountains, rivers, by the sea and in rice paddies. In her third year, she was influenced by her mother to begin writing a journal of her feelings and tried to compose them into poems. By the time she was in high school, she began to write songs, and she thought of that as being managing to be able express herself little by little. ] While in high school, she worked part-time at a Chinese restaurant to help pay for tuition. With her workload, she thought she no longer had the time to realize her dreams of a music career. For example, between music, school and work, she only had one or two hours of sleep; she would eventually get ill. While in the hospital, she was overwhelmed with the desire to make music and finally decided that school and music could not coexist
YUI my number 1 idol. She can play all kinds of music instrument. She has an amazing talent with amazing personality.
I was going down the list, thinking that it would contain nobody I really care for, and then I notice YUI! Yui is someone you can admire, her songs are just amazing!
V 30 Comments
122
Ayumi Hamasaki
Amazing singer! She is the queen of Asian. She's voice so moving. She's very strong person, although she've been deaf, but she still keep singing. She is so talent!
She deserves to sing there, because she is really the queen of Jpop. I think it would by a great experience for her too. I hope she can do more, than just Japan.
She sings from her heart! Every songs and every words the sings out by her is truly from what she has experience. Although one of her ear was deaf, but she never give up in singing. She even determined to continue her singing life until her second ear is deaf too. Due to her determination, she is capable to sing for the coming olympics.
She represent Japan well!
V 59 Comments
123
Spice Girls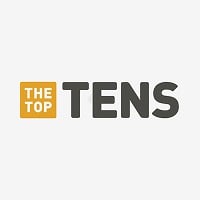 The Spice Girls were an English pop girl group formed in 1994. The group consists of Melanie Brown, Melanie Chisholm, Emma Bunton, Geri Halliwell, and Victoria Beckham, née Adams.
The perfect situation for another Spice Girls reunion! One of the most Iconic British artists! Spice Girls!
I'm Brazilian and I couldn't imagine and option more English. The Spice Girls are the face of UK
The best female group EVER... One of the most Iconic British artists!
The Spice Girls are the face of UK
Girl Power!.. Best female group of all time.. Spice Girls also living legend just like other singers..
V 179 Comments
124
Black Eyed Peas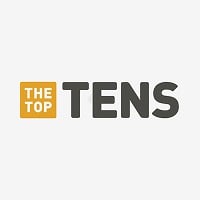 The Black Eyed Peas is an American hip hop group, consisting of rappers will.i.am, apl.de.ap, Taboo, and singer Fergie.
I love them so much but this actually shouldn't be up here because they are on break but I really think Will.I. am should perform for a number of reasons. First of all he deserves! He's done so much for London! I bet you guys don't know he just donated a bunch of money for prince Williams found! And not to mention he was on the voice UK. Plus the black eyed peas actually got their start in London. If it wasn't for London they would never be as huge as they are now! And also he carried the torch for the Olympics so he should definitely get to perform! And finally he's writing a new song... TO BE PLAYED ON MARS! Yeah that's right! NASA asked him to do it! They are landing a rover on mars and instead of sending a signal back in words they are doing it in a song instead and will.I. am gets to write it! Plus he performed at the jubilee so in conclusion Will.I. am should get to perform at the London 2012 Summer Olympics!
They are the best band ever and they deserve to perform at the Olympics
125
L'Arc-en-Ciel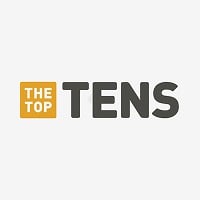 L'Arc-en-Ciel is a Japanese rock band, founded in Osaka in 1991. With a reported 40 million records sold, they were the first Japanese act to headline at Madison Square Garden.
Vote for L'arc~en~ciel, they have such beautiful music that not only Japan has the luck to hear, around the world I know there are fans as me that will agree that they must sing at the Olympics. If they have London, why don't have a little Japan?
One of my favorite bands from Japan. Hope to see them perform live.
The best band ever from Japan! Love their totality at music and very attractive in live and concert. They will be held world tour. Hope Indonesia can include
Si los juegos olimpicos son en japon que mejor que la mejor banda de japon los inaugure.
V 156 Comments
126
Paolo Nutini
Paolo Nutini is a great talent not just for his amazing singing voice but also for his writing and it was proven by him winning an ''Ivo Novelo Award'' just last month! he is a respected artist in europe and all over the world and in my opinion would be the perfect person to represent great british music talent at the London Olympics 2012!
He epitomises the best in a singer. He writes his own songs; he sings them with his superb band The Vipers; his voice is timeless, ageless, beautiful and mesmerising; he is kind, considerate and a true gentleman; his songs are hauntingly beautiful all the way through to fast and witty, sexy and soulful; and last but by no means the least, he is gorgeous and would do London proud.
Paolo is the best headliner of festivals 2011. He can perform every kind of music and always has a brilliant contact with thousand audience. He has a unique voice and very sincere and warm manner of performing. And at last he is a true British artist famous everywhere in the world. Nobody but him deserves it more to represent Britain on the Olympic scene
He's such a talented singer! His music is really amazing, he hasn't had new songs recently though... And if you don't believe me, listen to Candy
V 42 Comments
127
Buono!
They are 3 girls and they sing so GOOD. They are very popular they have sung in France. Their concerts are fun and they are very charismatic. Maybe a language problem but would sing so good that you notice it I hope and vote for them Once again: They are the best
They're always the best
I'll always like them especially in their last singles
"hatsukoi cider and deep mind"
128
Nicki Minaj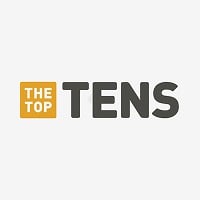 Nicki Minaj is a Trinidadian American rapper / pop music artist. Nicki is most known for songs like "Anaconda", "Only", "Truffle Butter", "Super Bass" and "Stupid Hoe" . Her real name is Onika Tanya Maraj. She was born on December 8, 1982 in Saint James Trinidad and Tobago. ...read more.
Why wasn't she on here? She's a talented goddess. Please vote for her, I would love to see her do more and more with her career and something like this is would be monumental. I love her and live for her.
She always making album name with her fake hair color that's it pink. - BeaM456
I ADORE NICKI MINAJ! 33 she deserves to sing and perform there, all her music is exciting and so dancy and very fun, I bet that it would make the players more competitive
I love her!
KEEP VOTING
V 1 Comment
129
The Killers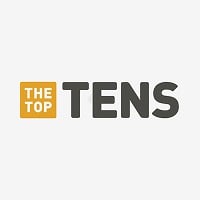 The Killers is an American rock band formed in Las Vegas, Nevada in 2001, by Brandon Flowers and Dave Keuning.
The coolest band in the world and a beautiful front man
The killers is the most epic band of all times! They deserve to play in the olimpyc games, we miss you guys
I love them so! Come to Russia, I can't wait anymore
This is maybe my only chance to see them
130 Rizzle Kicks
131
Brown Eyed Girls
The are wonderful! There voice, style and charisma will be great for the games. Please vote for them!

B.E. G is awesome! Their songs are very powerful and attracting!
Have you ever heard about "dolphin singing style" of the song "sixth sense"?
The most talented Korean girl group that still exist
They got the best vocalist and rapper in girl group

They were the singer of international ice skating competition too
I love BEG!
Good voice! Good Dance! Good person!
They are the best girl group in the world!
V 13 Comments
132
Yamada Ryosuke
Yamada Ryosuke is an incredible singer. He is young and his voice is pure and amazing. He brings a lot to his group HSJ, but even alone he is a very good singer. He is good looking and deserves a good successful life and career. He is also a talented dancer and actor. I think it would be even more incredible if he performed with Yabu Kota, also of HSJ, as Yabu's voice is equally amazing. - FBGSGDN
He's hot. His voice is something you wouldn't want to miss. Plus he is good at acting. And when he dance, his movements are gracious.
He have cute and sexy voice! He can change it depend on the song! He's so amazing
133
Never Shout Never
Is mine, great music, harmonic, is a great band, very nice, and beautiful guys they deserve the Olympics opening. Is a style of music that everyone likes.
Christofer Drew is an inspiration to all. He's so beautiful and so free, he's a true country boy who loves everyone. - felicia2012MikuSHINee
134 Honey L Days
135
Jay Park
Jay Park is just amazing & very musically talented in my opinion. His music is very original and upbeat, and his dance skills are awesome. He doesn't get all the attention and fans he deserves.
Jay Park, is a Korean-American recording artist, dancer, rapper, music producer, b-boy, songwriter, composer and actor. He was the member of the Seattle-based b-boy crew Art of Movement (AOM). He just amazing
Jay is a very good singer! He gives us much music that has beautiful picture! And he is a very successful Chinese people!
Jay Park is amazing, he really can show what is Korea.
V 41 Comments
136
Kz (Livetune)
Livetune is one of the best VOCALOID composers ever. With famous albums such as "Reackaged" and "Re:MIKUS", Livetune is most likely heard of from any VOCALOID lover out there.
Livetune is also the creator of the world famous "Tell Your World" tune, featured in Google Chromes CM video on YouTube.
If Livetune were to visit London, I'm pretty sure thousands of people would come to London just to see him live! I'm one of 'em! //Meji
One of the most popular vocaloid users. He's a real musician, so...
He is the one of the best producer in Japan If I listen his song I can't describe that feeling When you listen his song You feel such a feeling. Please search Tell your world at youtube or itunes store!
V 1 Comment
138
Matt Cardle
I vote Matt to sing at the Olympics opening.. Because he's fought long and hard to get where he is today n I bet if you asked him he'd say it feels like he ran a marathon to get to his goal but now he's got his foot on the threshold to a brighter future he's in it for the long term he has an amazing unique voice a beautiful personality n in my eyes he's a winner... Go Matt go you deserve it...
Matt has spent years trying to get to where he is today and deserves it 100%. He is incredibly down to earth, lovely and one of the most genuine guys I've met (yes I've met him and he was amazing! ) He has a beautiful, unique voice and is amazing live unlike some artists in the charts today. I'm sure getting this opportunity would mean so much to him and I would love him to get it too because he's just amazing
He deserves it cause he fought hard to get this far. Amazing voice, amazing person
He's amazing! Good friend of mine, going to his tour! He has an amazing voice, it blows everyone away! From being a painter to a singer, who won xfactor, he should have the chance to perform!
V 28 Comments
139
The Rolling Stones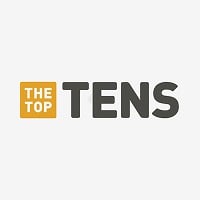 The Rolling Stones are an English rock band formed in London in 1962. The first settled line-up consisted of Brian Jones (guitar, harmonica), Ian Stewart (piano), Mick Jagger (lead vocals, harmonica), Keith Richards (guitar), Bill Wyman (bass) and Charlie Watts (drums). ...read more.
The best for the Olympics! For sure. Rock n roll survivors will bring the old school to the Games. Favourite band for sure. No way to maroon 5 or justin bieber
They are the voice of 20th century for me! They're 50 years old in 2012. They're the greatest rock'n'roll band in the world. The are the face of the UK and for ME!
The Rolling Stones are literally one of the best bands of all time there music has always brought joy to me and cheered me up
Seen them many times and they are what rock and roll is all about - true musicians in every way
V 1 Comment
140
G-Dragon
G-DRAGON IS JUST AMAZING! He have a lot of amazing songs like "Heartbreaker", "Butterfly" & many many others
He's a Korean singer, dancer, rapper and song writer
Known for his multiple talents and fresh style.. You'll not regret if You saw him performing once in your life cause that will be just... Unforgettable!
Most talented boy ever! He is very amazing when he performing on the stage. He compose all the music by himself for his group!
G-DARDON is most talented, he is the king of stage when he is performing, and he is the most fashionable star in koera.
V 1 Comment
PSearch List
Recommended Lists