Music Artists You'd Like to Perform at the 2012 London Olympics Opening Ceremonies
The Contenders: Page 8
141 Rizzle Kicks
142
The Killers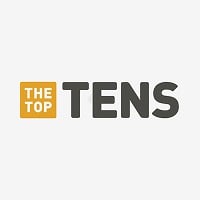 The Killers is an American rock band formed in Las Vegas, Nevada in 2001, by Brandon Flowers and Dave Keuning.
The coolest band in the world and a beautiful front man
The killers is the most epic band of all times! They deserve to play in the olimpyc games, we miss you guys
I love them so! Come to Russia, I can't wait anymore
This is maybe my only chance to see them
143
Nicki Minaj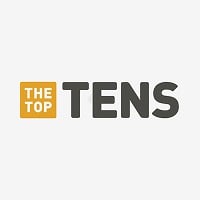 Nicki Minaj is an American rapper / pop music artist. Nicki is most known for songs like "Anaconda", "Only", "Truffle Butter", "Super Bass" and "Stupid Hoe" . Her real name is Onika Tanya Maraj. She was born on December 8, 1982 in Saint James Trinidad and Tobago. ...read more.
Why wasn't she on here? She's a talented goddess. Please vote for her, I would love to see her do more and more with her career and something like this is would be monumental. I love her and live for her.
She always making album name with her fake hair color that's it pink. - BeaM456
I ADORE NICKI MINAJ! 33 she deserves to sing and perform there, all her music is exciting and so dancy and very fun, I bet that it would make the players more competitive
I love her!
KEEP VOTING
V 1 Comment
144
Lena Katina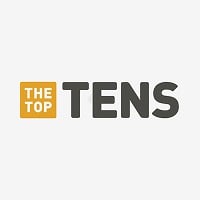 Elena Sergeevna Katina, better known as Lena Katina, is a Russian singer and songwriter who is best known for her work with Russian duo t.A.T.u.
Lena is the beautiful and talented ex vocalist from Russian girl group T.A.T. U she is currently a solo artist and the Olympics would be a fantastic opportunity to show how talented she is. She would be an overall crowed pleaser, her style is superb and everyone will enjoy listening to her
Lena is the Best Singer of music POP-Rock anywhere, She only is Perfect and I like see in the Olympic games, Please Vote!
Lena Katina - a true artist. Her voice is captivating, her stage presence can be very catchy. She's great.
Lena is beautiful. She is flawless. Not only in T.A.T.U. was she a success, but on her own, she is going so far. I am so proud of her! Gorgeous, sweet, fun, entertaining, creative, unique, you can't do it without Lena. She's a great role model and so special. She's really a gem. I've loved T.A.T.U. since I was really small. They helped me through so much, and Lena has always been my idol. I love her so much. She is a beautiful soul with a great voice and a gorgeous personality.
VOTE LENA.
V 211 Comments
145
Buono!
They are 3 girls and they sing so GOOD. They are very popular they have sung in France. Their concerts are fun and they are very charismatic. Maybe a language problem but would sing so good that you notice it I hope and vote for them Once again: They are the best
They're always the best
I'll always like them especially in their last singles
"hatsukoi cider and deep mind"
146
Cher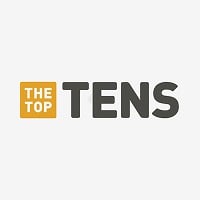 Cher is an American singer and actress. Described as embodying female autonomy in a male-dominated industry, she is known for her distinctive contralto singing voice and for having worked in numerous areas of entertainment, as well as adopting a variety of styles and appearances during her five-decade-long ...read more.
Because 2012 is going to be another milestone year for Cher when she hits it big AGAIN with her latest CD. People need to stop putting her age next to her name, because age has nothing to do with her abilities as a performer. Her voice is far better today than in 1965 when she started. YHSTLOM proves that.
Because she would amaze the world with her original iconic image, she was the first diva, the first popstar, the first woman to break the trend of conforming both with her music and her fashion sense! She is the worlds only living legend. She would not disappoint. Even if you are not a Cher fan you are still captivated by her presence and cannot look away. That is a rarity and why she should sing at the Olympics this year!
Amazing talent, always professional, and still going strong at 65, she would do an awesome job and make London and the USA proud.
She is the Goddess of Pop, why not her?!
She's releasing her newest album in the world with a tour that will blow everyone, even Madonna! :PP
The album includes her duet with Lady Gaga, The Greatest Thing and I hope she sings in there! Madonna - Superbowl (USA only), Cher - Olympic Games (now that's international)!
V 136 Comments
147
Brown Eyed Girls
The are wonderful! There voice, style and charisma will be great for the games. Please vote for them!

B.E. G is awesome! Their songs are very powerful and attracting!
Have you ever heard about "dolphin singing style" of the song "sixth sense"?
The most talented Korean girl group that still exist
They got the best vocalist and rapper in girl group

They were the singer of international ice skating competition too
I love BEG!
Good voice! Good Dance! Good person!
They are the best girl group in the world!
V 13 Comments
148
Jedward
These two Ireland guys can shake the world! They know how to do it! Jedward are working extra hard. They are super talented and they are always supporting their fans! That because we love them, that because we want Jedward to win! Go Jedward!
They would be amazing They're really good entertainers and would totally rock this
Jedward will ROCK the stadium! They are born performers, singers, dancers, entertainers, they were just made for the stage! No doubt about it, they will put on a show you will never forget = TEAM JEDWARD
Jedward are amaZing and theyd do so well to perform there! They're really good enteratiners and derserve this so much! They're always there for their fans and I know they'd be so jepic its unreal! =:
V 60 Comments
149
Never Shout Never
Is mine, great music, harmonic, is a great band, very nice, and beautiful guys they deserve the Olympics opening. Is a style of music that everyone likes.
Christofer Drew is an inspiration to all. He's so beautiful and so free, he's a true country boy who loves everyone. - felicia2012MikuSHINee
150
Yamada Ryosuke
Yamada Ryosuke is an incredible singer. He is young and his voice is pure and amazing. He brings a lot to his group HSJ, but even alone he is a very good singer. He is good looking and deserves a good successful life and career. He is also a talented dancer and actor. I think it would be even more incredible if he performed with Yabu Kota, also of HSJ, as Yabu's voice is equally amazing. - FBGSGDN
He's hot. His voice is something you wouldn't want to miss. Plus he is good at acting. And when he dance, his movements are gracious.
He have cute and sexy voice! He can change it depend on the song! He's so amazing
151 Honey L Days
152
Jay Park
Jay Park is just amazing & very musically talented in my opinion. His music is very original and upbeat, and his dance skills are awesome. He doesn't get all the attention and fans he deserves.
Jay Park, is a Korean-American recording artist, dancer, rapper, music producer, b-boy, songwriter, composer and actor. He was the member of the Seattle-based b-boy crew Art of Movement (AOM). He just amazing
Jay is a very good singer! He gives us much music that has beautiful picture! And he is a very successful Chinese people!
Jay Park is amazing, he really can show what is Korea.
V 41 Comments
154
Kz (Livetune)
Livetune is one of the best VOCALOID composers ever. With famous albums such as "Reackaged" and "Re:MIKUS", Livetune is most likely heard of from any VOCALOID lover out there.
Livetune is also the creator of the world famous "Tell Your World" tune, featured in Google Chromes CM video on YouTube.
If Livetune were to visit London, I'm pretty sure thousands of people would come to London just to see him live! I'm one of 'em! //Meji
One of the most popular vocaloid users. He's a real musician, so...
He is the one of the best producer in Japan If I listen his song I can't describe that feeling When you listen his song You feel such a feeling. Please search Tell your world at youtube or itunes store!
V 1 Comment
155
Matt Cardle
I vote Matt to sing at the Olympics opening.. Because he's fought long and hard to get where he is today n I bet if you asked him he'd say it feels like he ran a marathon to get to his goal but now he's got his foot on the threshold to a brighter future he's in it for the long term he has an amazing unique voice a beautiful personality n in my eyes he's a winner... Go Matt go you deserve it...
Matt has spent years trying to get to where he is today and deserves it 100%. He is incredibly down to earth, lovely and one of the most genuine guys I've met (yes I've met him and he was amazing! ) He has a beautiful, unique voice and is amazing live unlike some artists in the charts today. I'm sure getting this opportunity would mean so much to him and I would love him to get it too because he's just amazing
He deserves it cause he fought hard to get this far. Amazing voice, amazing person
He's amazing! Good friend of mine, going to his tour! He has an amazing voice, it blows everyone away! From being a painter to a singer, who won xfactor, he should have the chance to perform!
V 28 Comments
156
Simple Plan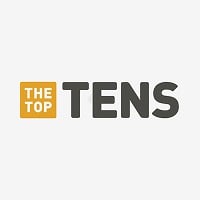 Simple Plan is a French-Canadian rock band from Montreal, Quebec. The band has released five studio albums.
Simple Plan have the best energy to pass to the people. With this band we share all kind of good emotions. Absolutely the best show I've ever go in my life, the best day in my life, and think that other people need to have this feelings too and see how amazing this band is. They changed my life. This band made me a better and happier person. Simple Plan ROCKS! I love them!
They are a really good band and they are so amazing on their performs! I really think they deserve this opportunity. Plus, they are such great people!
I think that Simple Plan can truly represent the worldwide community, because their fans live everywhere! It can prove that our feelings, wishes and dreams can be in one place at the same time!
SIMPLE PLAN IS THE BEST BAND EVER! Their hard work and their big hearts are the reason of their huge success! Their songs are original, fun, catchy and inspirational. PLUS their live shows are AMAZING their performances are full of energy which make the crowd have the best time of their lives!
V 58 Comments
157
The Rolling Stones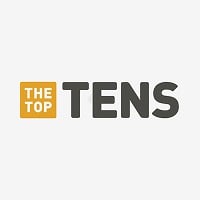 The Rolling Stones are an English rock band formed in London in 1962. The first settled line-up consisted of Brian Jones (guitar, harmonica), Ian Stewart (piano), Mick Jagger (lead vocals, harmonica), Keith Richards (guitar), Bill Wyman (bass) and Charlie Watts (drums). ...read more.
The best for the Olympics! For sure. Rock n roll survivors will bring the old school to the Games. Favourite band for sure. No way to maroon 5 or justin bieber
They are the voice of 20th century for me! They're 50 years old in 2012. They're the greatest rock'n'roll band in the world. The are the face of the UK and for ME!
The Rolling Stones are literally one of the best bands of all time there music has always brought joy to me and cheered me up
Seen them many times and they are what rock and roll is all about - true musicians in every way
V 1 Comment
158
Avenged Sevenfold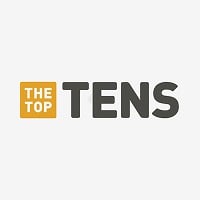 Avenged Sevenfold is an American alternative metal/metalcore (early) band, that was formed 1999 in California. Their longest lineup of members was M. Shadows (Vocals), Synyster Gates (Lead Guitar), Zacky Vengeance (Rhythm Guitar), Johnny Christ (Bass Guitar), and The Rev (Drums). ...read more.
They are just... Awesome. They have such a close connection with their fans.

Their music is wonderful, and they are so talented. Not to mention that they have the ability to do some amazing concerts. If you don't listen to them, you should, you will "fall in love" with their music, like I did. They are such an huge inspiration to millions, of even billions of people. A7x FoREVer
A7x are really awesome! A7x fan until the end! R.I.P. jimmy Sullivan
Avenged Sevenfold is absolutely astounding. They are the most amazing live band I've ever seen. They have their own unique sound that just blows your mind away. The people in the band, Shadows, Gates, Vengeance and Christ are all wonderful people, though my favorite has always been Jimmy. Even though he's not here to play with them any more they have Arin, the most talented kid I've ever seen play live. All and all it'd make a fantastic show.
HeII yah - GuitarMann
V 42 Comments
159
Skrillex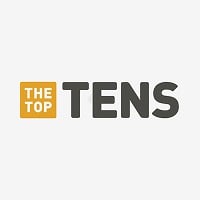 Skrillex is an American (Born in 1988, in Los Angeles, California) EDM producer who is known for popularizing dubstep. He is part of the bands Jack Ü (DJ) and From First To Last (Lead Singer). His album Recess debuted at 4 on the BB200, tying him with Zedd for the highest debut for an EDM album on ...read more.
Skrillex is the gate to the new generation of music. There is no better place to show the world the new and upcoming music star named Skrillex. Skrillex brings an upbeat and high energy mood to the building which has a perfect setting for the Olympics.
WE NEED SKRILLEX ON THIS LIST : D He is an amazing electronic/Dubstep artist who played with many famous artists like Lady Gaga, Adele, The Doors, etc. His songs are hyper, loud, and would set a perfect mood for the 2012 Olympics!
He is just
Amazing
He is everything! His music is just so... Much quality! I hope he gets more votes because honestly. He's the best
Skrillex is an awesome dubstep track star! I love him music! Please vote for him please please do!
160 Yiruma
PSearch List
Recommended Lists