Music Artists You'd Like to Perform at the 2012 London Olympics Opening Ceremonies
The Contenders: Page 9
161
B.A.P
This 6 talented guys surely can make yo people jaws drop to the ground. They are full of swag and awesomeness! They are the first rookie to enter U. S Billboard chart along with Girls Generation( their senior who debuted in 2007). As many people assumed that B.A. P can be the next all-kill like BIG BANG. Their song is totally different than other boy group. With manly postures, they also managed to give out a very excellent performance. They songs were so catchy and can make you feet stand on the ground and follow the beatz. Which I can say, The group name fit with the 6 talented guys. SUPPORT B.A.P and you will never regret.
BEST ABSOLUTE PERFECT
I KNOW THEIR NEW BUT! THEIR VOICE (SPECIALLY DEAHYUN) THEIR DANCE (SPECIALLY AND JONG UP)AND THE RAP ALSO (SPECIALLY ZELO) IS SO PERFECT HWAITING BLONDE ASIAN PEOPLE SARANGHAEYO!
They are a new group, but they are so good! Their songs Warrior and Secret Love are my favorites!
I never liked a boy band before I've listened to bap, how cool is that! Even after I've listened to it I've still didn't liked them but after minutets their one of their songs was stuck in my head, I coudnt run away with it and now here I am one of their fans.
Their new and they have loads of fans, how cool is that, don't forget to listen to their songs!
V 4 Comments
162
G-Dragon
G-DRAGON IS JUST AMAZING! He have a lot of amazing songs like "Heartbreaker", "Butterfly" & many many others
He's a Korean singer, dancer, rapper and song writer
Known for his multiple talents and fresh style.. You'll not regret if You saw him performing once in your life cause that will be just... Unforgettable!
Most talented boy ever! He is very amazing when he performing on the stage. He compose all the music by himself for his group!
G-DARDON is most talented, he is the king of stage when he is performing, and he is the most fashionable star in koera.
V 1 Comment
163 F.Cuz
164
Teen Top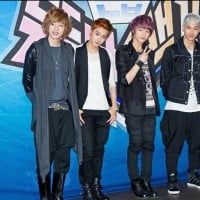 Emotional Teen Top! They have good style, they are charismatic, they have good voices! The are also handsome and cool! I love teen top, they make you smile when you see them!
They are the best Kpop band ever. They are young talented boys that sing their heart out. They will blow your mind when they perform. That are also the best dancers ever! The people at the Olympics would LOVE To see them perform.
I LOVE TEEN TOP ()/ THEY BEEN WORKING SO HARD ALL THE TIME I THINK THEY DESERVE TO SING AT THE London OLYMPICS OPEN CEREMONY THAN ANYONE ELSE.
Their performance is very very good! They are young talented boys that sing their heart out. They hver good talent to be the best of singer! I want to see TeenTop in London OLYMPICS!
V 3 Comments
165
Pixie Lott
She's amazing in every single way. She's so talented and her voice and songs are amazing! She deserves to do this so much because she is going to be the life of 2012 and with her brilliant music at constant #1's, the Olympics would be lucky to have her there at the opening ceremony performing!
She is a one-of-a-kind singer, with a great voice. She can sing soft and silky songs and also pop tunes. She appeals to many people, too!
Pixie is one of the highlights of the current generation of Britpop-stars. She looks good, got a great voice and got a great personality. Therefore she could be a great representative of the United Kingdom (in all kinds of way) towards the world!
She's a really great singer. Her songs are the bests and all her performances are amazing. Have you ever seen how great she is in dancing? Vote on her and look what a awesome show she will make.
V 1 Comment
166
Tinie Tempah
From London and known around the world for top number 1's in the UK such as Written in the Stars, Wonderman and and featuring in Labrinths Earthquake. We need a artist from the UK to perform and show epic talent. Tinie Tempah is a must have!
167 SF-A2 Miki
168 Hawk Nelson
169
U2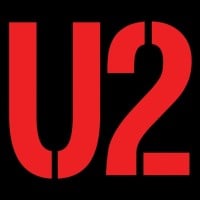 U2 are an Irish rock band from Dublin. Formed in 1976, the group consists of Bono, the Edge, Adam Clayton, and Larry Mullen Jr. U2's early sound was rooted in post-punk but eventually grew to incorporate influences from many genres of popular music. Throughout the group's musical pursuits, they have ...read more.
U2 of course! They are the greatest rock band in the world... What they reached the past 35years is unbelievable! The best live band, their360tour was amazing! So it's nothing more then normal that they are the best possible band to do this... U2... UNTIL THE END OF THE WORLD!
They hold the record for most attended tour of all time! Over 7 mill. No one else comes close to that record
U2 is the best band in the world!
U2 is the most important band actually, they have been in the music for 35 years, they represent what the Olympic games are supposed to be the friendship. "We are ONE but we are not the same we got to carry each other" and they are a rock band interested in the people, so I hope they open the Olympics
Since they started, they bring a lot of people together. They have been such an influence on music. Most of the newer artists don't make music for the right reasons anymore. U2 makes music that has a meaning. They didn't get 7 million tourvisitors for no reason. Above all, U2 comes from Great Britain, making it even more appropriate for them to perform at the Olympics in London
V 10 Comments
170
Yuya Matsushita
Yuya has come a very long way since his debut. There are many reasons that I believe Yuya deserves to preform in the Olympics 2012 opening ceremony.
1. Yuya has an amazing voice.
2. He is an angel!
3. He is a excellent dancer.
4. Yuya works very hard in everything he does.
5. His songs have dominated the music charts in Japan.
6. His music is very passionate and you can feel what he feels when he sings.
7. He gives his best in anything that interest him and he will work hard to master it.
8. Come on its YUYA MATSUSHITA!
9. His songs have been used as endings for animes.
10. He is an amazing actor.
11. He preformed in both the Black Butler musicals.
12. He preformed at fananimecon last year.
13. His live concerts are wonderful to be at.
14. His voice! How can you not like it.
15. He has 9 singles 1 album and 1 live DVD.
16. He has acted in movies and dramas.
17. His dancing and his singing is heaven!
18. His smile ...more
I believe that Yuya deserves to sohow off his talent in the 2012 Olympics. He is a grest person and he works hard to achieve his dreams. He has a lot of talent that his songs are used as endings in animes. He has also preformed at fananimecon in 2011. Yuya has released 9 singles 1 album and 1 live dvd. Yuya has also been in 2 musicals and has been in several movies and dramas. I wish Yuya luck in all his dreams!
His new song super drive is amazing! He is an gorgeous person! Yuya is a passionate person! Yuya is a very good dancer and singer that takes his work seriously. His voice and body is god given! I know you can make it!
His voice is nice. I think he is a good singer. He is an angel!
V 11 Comments
171
Foo Fighters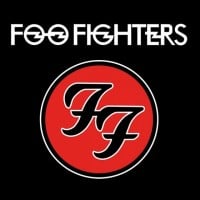 Foo Fighters is an American rock band, formed in Seattle in 1994. It was founded by Nirvana drummer Dave Grohl after the death of Kurt Cobain and the dissolution of his previous band. The band consists of obviously Dave Grohl (lead vocalist, songwriter), Pat Smear (lead guitarist, pianist), Nate Mendel ...read more.
Foo Fighters are amazing... It would be the greatest honor to have the Foo Fighters be able to play for the Olympics. I hope that they are able to have the chance to play. They are my favorite band. They rock. They are amazing.
Great musicians, I really like them, with all those hits and performances they are the better group at this century! Dave, chris, nate, taylor and pat! You're awesome!
Foo Fighters is a great band. The best of this decade. So, is a perfect group to this occasion. Their last record, Wasting Light, is pure brilliant. I still can't believe that they come to Chile THIS YEAR. So excited to see them.
They are the incarnation of Nirvana!

They are the best grunge band of the 2000's. - EmperorCales
V 4 Comments
172
2EN1
Please vote for them I love 2NE1 I am a HUGE fan please vote pretty please vote for them it would mean a lot to ge
YES! I would really like these girls to perform! With their excellent singing ability and amazing performances, I'm sure they'd be great! Please, Blackjacks, support these girls!
They are awesome and their abilities, their voices, there is nothing better compare to them.. And they are Korean. Koreans are super
This group is amazing..! Hope to see them in olympic opening ceremony..
V 2 Comments
173
Nickelback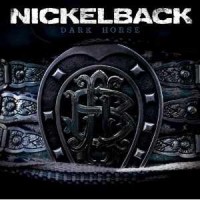 Nickelback is a Canadian rock band formed in 1995 in Hanna, Alberta, Canada. The band is composed of guitarist and lead vocalist Chad Kroeger, guitarist, keyboardist and backing vocalist Ryan Peake, bassist Mike Kroeger, and drummer Daniel Adair.
Nickelback is one of my favourite bands. They should perform because they are a good band with songs that have really good meanings to them. I don't know many people who don't like nickelback. It's weird that way. But still. All my friends listen to them and like them. So, long story short, Nickelback should perform.
He is just amazing! I will waiting that somehow he will be in top 10. Because his songs changed my life. So I do not think that the only one who thinks that way. So I will continue to hope and pray.
They opened up for the Thanksgiving day football parade and everybody loved them! They really deserve this honor too.
It is one of the best bands in the world and should perform at the opening ceromony of the london olympycs 2012. - ravindradahal
174
Skillet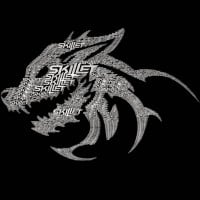 Skillet is an American Christian rock band formed in Memphis, Tennessee in 1996 and based in the United States.
Skillet deserves national recognition and the Olympics would give them that!
Great band with very emotional songs which even have great lyrics.
i'm sure they would rock Olympia and I think they deserve to play there because they make constant great music.
175
Gakupo Kamui
Epic I LOVE HIM SO MUCH! He needs to sing there he is better than hatsune miku to me. PURPLE IS MY FAVORITE COLOR!


He is amazing, and his voice is very unique. And his hair is AMAZING. Better than any other vocaloid.
He's the best vocaloids! He needs more LOVE
The best voice, and I really would love to see him perform at London
176
Alfie Boe
I think this is a no-brainer. He is the absolutely best singer (of opera, musical theater, popular songs) in the UK today; and right now is the "hottest" singer, with a sold-out UK tour just about to take off. His newest album, "Alfie" has gone gold in the UK; he is the representative of the Nordoff Robbins Foundation; sang at Remembrance Day at the Royal Albert Hall, just finished a sold-out run as Jean Valjean at the Queen's Theater; has millions of fans all over the world; is articulate to the max; and is one of the most humble and nicest artists on the planet. He has been chosen many time to sing at the Classic Brits awards; has been interviewed on almost every BBC channel (and charmed everyone); and in my lifetime, I don't think I've heard a more outstanding, and charismatic, performer. He has represented Great Britain in all the best ways in the past couple of years, and I can't think of a more perfect representative of the best that the UK has to offer. His ...more
If England wants to show off its best performers in the Opening Ceremonies, Alfie Boe needs to be on the list! His voice and stage presence would draw the world's attention.
Alfie would be the perfect choice and I would be sure to tune in to watch. My vote is for you Alfie Boe! Come on everyone do the right thing and vote for Alfie Boe.
He deserves this! This man deserves all the fame and fortune and love and everything those crappy "singers" mentioned above.

It's time to show the world what REAL talent is, and Alfie is Talent.
Alfie has to perform there. PERIOD!
V 289 Comments
177
Ozzy Osbourne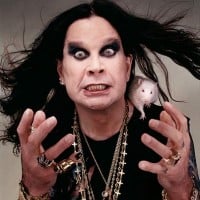 John Michael "Ozzy" Osbourne was born on December 3, 1948. He is also known as ''The Prince of Darkness''. Ozzy is an English singer, songwriter, and television personality. He rose to prominence in the early 1970s as the lead vocalist of the band Black Sabbath. Osbourne was fired from Black Sabbath ...read more.
Ozzy is crazy he would make everyone scream. And maybe eat something crazy
178
Gackt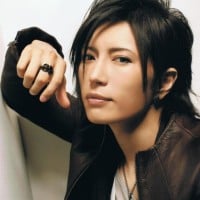 GACKT is a singer, songwriter, model, designer, actor, voice actor, author, poet and multi-instrumentalist from Japan, known to all the world! Composing and singing music in many genres: from rock, visual kei, rb, pop, techno, punk, classical etc.. His performances are just wonderful! Full of energy with his support band GACKTjob he is doing amazing concerts! Also he was acting in Bunraku, movie from Hollywood
Gackt as a perfect super star performs perfect music. His spirit of kiai affects people all over the world. So just show your heart with love of GACKT.
I think he could really show the world what we can do day by day. It would be so interesting of see hhe is the world's J-rock King, and the world has to know it
Gackt's songs were made by Gackt who like to compose and have the most wonderful voice I ever heard. Thus, we can now listen many kinds of songs sung by her. Around the world also made her become the potential and famous singer during these years. So I look forward to see her performance at London Olympics Opening Ceremonies.

Gackt is to die for. He is one of the most popular Japanese singers of Japan aside from being nearly everything else in the world. His talent and skill tend to stand out in a crowd, along with his ever charming face and amazing costumes. He also speaks very good English. Vote GACKT, everyone!
V 8 Comments
179
Bie the Star
Bie the star, we would like to support for you. We know that we can come to be better and better if we strive all the time. This is because of you. You are so nice, and you keep yourself forever.
He is a responsible person with great interest in helping others in need! He is not just our idol but guider of life!
He the most popular star in Asia. He's really a super star! His achievement enough to represent the Asian people.
Bie is superstar in Thailand
V 217 Comments
180
Blink 182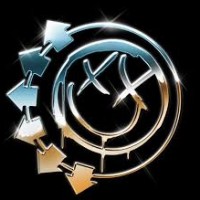 Blink-182 are a Pop Punk band formed in 1992. Original lineup were Mark Hoppus (Bass Guitar, Vocals) ...read more.
Simple, they are amazing! I hope they play Family Reunion that will be cool
Blink 182 is back and they are even better, they have to stay in London, they have been lots of times in there, Mark Hoppus (the bass player) loves Chelsea F.C.
They are the bests, a legend of punk rock music, they come back, and they are better than ever, I love this new style, simply the best
Blink 182. Iv said it all, they are the best band ever to perform on this planet, their music never gets old and is popular amongst all of my friends, BLINK 182 is amazing, simply AMAZING!
V 56 Comments
PSearch List
Recommended Lists