Simple Plan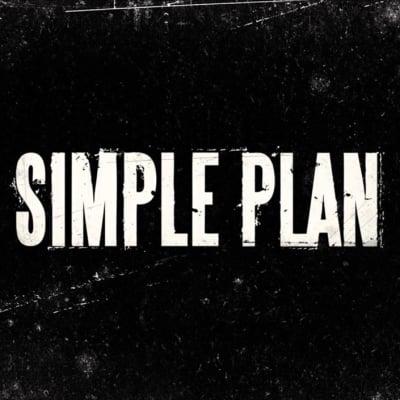 Uploaded by BKAllmighty
Info
Simple Plan is a French-Canadian rock band from Montreal, Quebec. The band has released five studio albums.
Comments
Top
Popular
Newest
I think they should play because they've been around for so long and still remain themselves. They never broke up, remained friends through it all and still make good music. Their fan base is huge all around the world. They sound amazing live, and they always bring everyone into the mood. I've met them twice and they're the sweetest guys in the world. They never let success take the best of them and are still the same Montreal guys with a Simple Plan to have fun and have a good time.
They'd be delighted to play at the Olympics and would not, for sure, take it for granted like some other artists might.
They deserve it because they're Simply Awesome!
After all these years I think that Simple Plan doesn't have anything else to prove, they've their fans, they're successful, played in big crowds and big festivals all over the worlds, they're really talented. They deserve this chance and won't let anyone down!
Simple Plan are such amazing people. Personally I think that they changed many people's life including mine of course. Without them, I would be lost in this lonely planet. This band should definitely perform at the 2012 London Olympics as they sing with so much passion and soul. The feeling that made everyone realised that how grateful they should be. VOTE FOR THEM! SP FOR LIFE!
Simple Plan has been around for 12 years now and by that time proved to be a steady part of the contemporary music industry, never failing to remain relevant. They played shows from those for just a couple hundreds of attendants to huge rock festivals, and always putting on a high-energy show. They deserve this chance like no-one other.
I don't know any other band that makes music for themselves than for the masses, which is what gives more value to their music. They have catchy and melodies to lyrics everyone can relate to. They are incredibly talented, and if you haven't seen then live you've been missing out to something fun. I strongly believe this band deserves to play at the olympic games.
They're crazy, funny and awesome! They're great to their fans, they're not big-headed celebrities, they're ordinary people. Their music is amazing, with a lot of energy! The lyrics of the songs are very meaningful. The best band in the world for me.
They'll sound the exact same live as they do on their CD's, unlike so many other singers who'll sound awful unless they autotune/lipsync. Sorry but it's true. They really deserve an opportunity like this
Simple plan is perfect... With this band we share all kind of good emotions. Be great if they play at the event. This band knows how to turn the environment. Can give good shows
Best band and people in the whole world. Amazing songs, relate-able lyrics, great and funny guys... They deserve to perform there!
Simple Plan is my favorite band in the world I love them! They are all for me I know all the songs, and they are very handsome and very very funny This Band saved my life! SP family
SIMPLE PLAN IS THE BEST BAND EVER! Their hard work and their big hearts are the reason of their huge success! Their songs are original, fun, catchy and inspirational. PLUS their live shows are AMAZING their performances are full of energy which make the crowd have the best time of their lives!
Awesome band, they've got a loads of energy. Catchy and true songs. Their gigs are one of the best I've seen in my entire life. I've seen many many shows. Vote for them. You won't regret.
This band is amazing. Truly inspirational. They have awesome songs and are great at pumping up a crowd! Most of all, they are amazing to their fans and they put on a GREAT show Vote SP! Let's go ASTRONAUTS!
They are more than Idols, they are like my best friends. Their songs and lyrics always help me, and I see myself in their songs. Simple Plan: my life's soundtrack
Simple Plan just gives so much energy to all the competitors, they will definitely have a show that is full of positive energy and loads of happiness, you should vote for them!
Well I just love how they always put emotion into their songs that can very well be related to the person deep inside you. They should definitely perform there and let other people see how awesome their songs really are!
I'm from Brazil and it would be really nice if I could just turn on the T.V. and watch my favorite band performing in a such great event like this. They are the best band in the world and they deserve it!
Best best band in the world. Been growing up together with the songs and the band for 10 years now. And they still rock my world. Meaningful songs. Awesome people. I really hope they can perform for the upcoming olympics.
They deserve it! They are amazing and everybody likes them. Nobody will be angry if they will be there! And they played for Olympics ceremonies already and it was AWESOME. So, Simple Plan! Best choice.
They were at the Winter Games in Vancouver, too and rocked the stage. With their positive energy they gonna give fresh power to the athletes!
Simple plan are the best performers ever there energy on stage is just amazing they know how to perform live, they deserve all he votes possible they will make sure you have a great time go SP
I think the guys from Simple Plan really deserve to perform. They have amazing natural talents. Come on, let them sing!
Great band, great music, great lyrics and they're also pretty damn good live! Nice & Funny guys
Simple Plan in my opinion is the band that portrays the feelings and emotions of all people more accurately through a vast variety of wonderful songs that everyone can easily relate to.
For they are the best band in the world and have great responsibility for the event, with certainty they deserve it and the fans will do everything for that to happen! Simple Plan forever 1