Tokio Hotel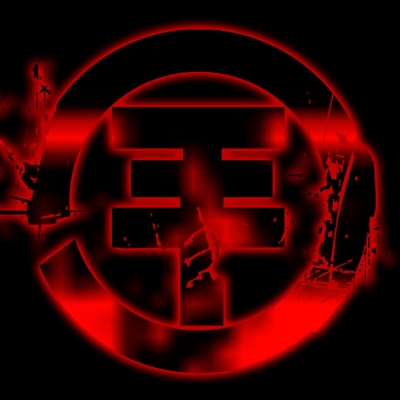 Found on fanpop.com
Info
Tokio Hotel are a pop rock band from Magdeburg, Germany, consisting of Bill Kaulitz (singer), Tom Kaulitz (guitar), Gustav Schäfer (drums) and Georg Listing (keyboards, bass) that formed in 2001. ...
read more
.
Comments
Top
Popular
Newest
Tokio Hotel has been taking continent after continent with fans from different ages and walks of life following them, whether online or in real life. Despite having such status, they still remember to give back through different campaigns, just like that in Japan, in Chile, the Forgotten Children Foundation, DAA and even PETA. They are amazing and fans are proud to have seen them grow up in public, yet remaining humble and grounded.
Tokio Hotel is great! Their songs will make you happy and you will always keep struggling to live your life
A band who are known worldwide, for their great music. I couldn't think of anyone better, they are completely unique
They are really something... I don't think I have ever encountered a band or artist with so much emotion and support and such a different view and perspective on life as a whole! I have got most of my motivation and inspiration from this band and things like this are hard to find in the world today! Things like raw emotion and true feeling and such honesty in your work... There are very few artists that possess this and I can sincerely say that Tokio Hotel is one of them!
These 4 Young Musicians Have Broken Barriers No One Ever Dared Believe Could Be Possible! They Have Caused World Wide Hysteria From The Sweet Cherry Blossoms of Japan A The Way To The Rocky Mountains Of The U.S. A! They are Tokio Hotel! With A Rabid Fan Base They've Taken Home Many International Awards but The Most Important Of All Would Be Respect! The United Kingdom Loves Them! Why Not Give Them Another Shot?!?
For me, it's not about how great their fans are at voting (they're amazing) or how many awards they've won; it's about what they stand for. Tokio Hotel has never let anyone tell them no, this can't be done or no, YOU can't do this - they simply keep moving forward. Because of this strength of character, this certainty that yes, they CAN, they have achieved more than anyone thought possible, themselves included. And this the the core belief that drives every Olympic athlete, I think. They are tenacious, driven, and dedicated to always being their best, which is why I believe they would be a fitting act for the Olympics.
By joining two such good things we have something better!, Since Tokio Hotel has been a band with much success so far, and the Olympic Games have been one of the Best Sports Catapults would be something beautiful that this band opened an important event like this, personally I think it should be... And I think are best for this!
I consider, what exactly they should be at ceremony.
Children are people, which for a healthy way of life. Them love, respect, appreciate. At them huge number of fans worldwide. It will seems to me is very interesting if they are present at opening of Olympic Games!
Tokio Hotel is an Amazing band! I'm a huge fan of them and I'm very proud of it! It would be Awesome for them and for us Aliens to have them in the Olympics! Please give them the chance to be more known.
IT'S NOT JUST BEING GREAT, BUT IT LIKEWISE IS HAVING SONGS THAT WOULD FIT WITH SUCH EVENT AS OLYMPICS AND BEING SO CATCHY (in terms of performance, song message and looks) TO ANYONE, EVEN TO THOSE WHO AREN'T THEIR FAN OR THOSE WHO AREN'T FAMILIAR OF THEM. And they got those songs that are PERFECT FOR THE OLYMPICS OPENING: "LIVE EVERY SECOND", "READY, SET, GO! ", "RAISE YOUR HANDS TOGETHER", what else...? I've heard these songs, and it would really fit well with the Olympic atmosphere. And with the vocalist's ever head-turning looks and getup, besides his awesome voice the band's music... They will really perk up the world in the Olympics opening. Remember how they rocked on all over Europe years ago (and getting INVITED BY THE PRESIDENT OF FRANCE TO PERFORM AT THE FOOT OF EIFFEL TOWER ON THE FRENCH NATIONAL HOLIDAY (BASTILLE DAY), and getting the rare public demand of performance at Israel), and how they've been a German national icon (as confirmed by the ...more
They represent diversity and I think it's a good thing for an opening ceremony.
They are committed in serious humanitarian causes and they are a good example for everybody.
They are young, ambitious, dynamic. They never got discouraged by the criticisms which is important for the values which represent Olympics.
So, why Tokio Hotel? Because Tokio Hotel is a lot of power. POWER. One word is enough, I think. Millions of teens around the world love them. They changed the music. I mean German music because they have the best fan-army in the WORLD. Of course it matters. Listen up and you will see that they have to open those amazing ceremonies.
For my tokio hotel should represent without doubts, it is the best band that exists, I spend the limits not only in Germany, but in the world and since they have said, it is the band with mas fans of the world, for us, the aliens and for them serious an honor to be able to touch there... I wish that my desire is fulfilled, of them and that of million Aliens that want to see Tokio there
Tokio Hotel is a band made of unique individuals who bring the energy required to perform in the Olympics. They're an inspiration to many because of their amazing, well known songs. Bill, Tom, Georg, and Gustav would be the perfect choice for the 2012 Olympics!
I am a fan of these four amazing boys, and I think it would be even more amazing to have them. At the Olympics... Honestly, it would in a way show others that have not heard of them that they are unique and to show every one that they are such an amazing band and that they are all about their fans and with songs such as "on't Jump" it shows they care, and with up beat songs such as "Automatic" they are a band you can dance to and have a blast dancing to their music. Have fun and take care!
Tokio hotel because they are the future and they have been spreading awareness on many issues that are big so why not add exercise to their better health list for all youths watching?
This is the popular band in the world and your music is a crazy tokio hotel is a famous band and a many people in likes your music I love this group and the performance is a fabulous
They are really amazing
TH have the best fans in the whole world
WE LOVE TOKIO HOTEL 33
I love Tokio Hotel! I hope that they win because is the best band of this time!
And they deserve sing there, all the fans around the world we're gonna support them like ever.
They know that they have the best fans that's why I'm a Tokita!
They're better than Laura Pausini!
Make me happy choose Tokio Hotel!
This group one of the best in the world. The group class, super, will be provided by all present magnificent music. Will be the big gift for group and for fans to be at opening of the Olympic games. Forward Tokio Hotel
I voted for tokio hotel because every time I listen to their music I feel really good.. And not only with the mind.. Even with the soul and heart.
Their music makes crazy, happy, sad millions of people. They have unique style. Tokio Hotel's fans are all over the world, that shows how talented and incredible this band is.
By the way, Bill's voice is gorgeous!
TOKIO HOTEL is one of the next "greatest" bands to dominate the music scene w/ WORLD WIDE Fame! They have achieved more by age 22, than many bands ever have. Their fans base is international, which is an EXCELLENT reason for them to perform at the OLYMPICS! The members of Tokio Hotel are also good "human beings" who have a love and concern for people, animals, and world issues. This band REPRESENTS everthing that the OLYMPICS do, and their lyrics are always loving, kind, encouraging, positive, "G" Rated, and stir the hearts of their fans and listeners to become their "BEST" and to make a good impact on the World. Beside being individuals of high integrity, their music, performance, and overall "IT" factor will make for extremely high quality entertainment equal to and worthy of the Olympics!
They're have the most desirable and most talented team in the world! They have the largest fan army which no one can! They're young, but already have a large number of music awards, vote! Will not be sorry! "