The Wanted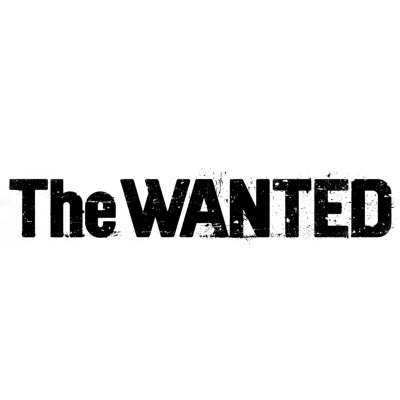 Uploaded by NicholasYellow
Info
The Wanted are a British-Irish boy band consisting of members Max George, Siva Kaneswaran, Jay McGuiness, Tom Parker and Nathan Sykes.
Comments
Top
Popular
Newest
Well, why should you vote for The Wanted? For starters they are ordinary boys from ordinary backgrounds from up and down the UK that are living their dream! These boys have worked so hard since forming in 2009 to get to where they are today, and they have done it all themselves without having a T.V. show to 'manufacture' them. They've gone from performing in pubs and clubs in front of 50 people and getting booed on stage to releasing a number of top 5 hits (2 at which were number 1's) not to mention 2 top 5 albums, a brit nomination, a comic relief single raising millions of pounds as well as 2 sold out tours; and that's just in the UK! These boys have become international superstars in such a short space of time, having hit number ones and sold out gigs in countries all over the world such as America, Brazil, Singapore, Australia and New Zealand just to name a few! They are the most down to earth boys I have ever had the opportunity to meet and am grateful to say that I have seen ...more
The Wanted. Wow I could say so much about these boys.
They are the most incredibly talented music act there is. Each and every one of those 5 lads have a stunning voice. All of their songs are incredible. Not just the released singles, their whole album Battleground is out of this world. I have never heard anything like it! They have had amazing chart success with 2 top 5 albums and 3 number one singles, and they deserve every single sale.
I have seen the boys in concert, back in May and I can well and truly say it was the best night of my life! They smashed it, it was wicked! The feeling in the crowd that night was like nothing I've ever felt. They make you feel amazing, they interact with the crowd and of course all of their voices are absolutely flawless live. I can't wait to see them in February on their UK tour. 47 days to go, will be the best.
Another reason I love this group is the dedication to their fans. Every 'Wanted Wednesday' Jay McGuiness takes the time to write ...more
The lads in The Wanted are such an inspiring bunch and they completely deserve to be at the opening ceremony performing. Since forming in 2009, they've had a rollercoaster journey - but no matter what, they always make time for the less fortunate. Tom and Nathan have recently been helping the charity Help Harry Help Others, Nathan raised money for the Pink Car Rally, supporting young girls with cancer, Siva did fundraising for the IPSCC and performed at the Help For Heroes gig. They also released the official 2011 Comic Relief single, raising over 4million total.

They are the most talented musicians I have ever had the pleasure to see life, and such lovely boys. They can all play instruments and their vocal harmonies are so tight - much like their friendship bonds. With their international fanbase rapidly growing by the minute, I know myself and millions of others across the globe would not fret to instantly choose The Wanted. I cannot think of a more deserving act to pick. ...more
Manufactured boyband? No. Auto-tuned? No. The Wanted are 5 hugely talented boys who define what real musicians should be doing. Not only do Jay, Siva, Nathan, Tom and Max have incredible talent with their voice, they play their own instruments, write their albums, put on an excellent show and care about their fans. However we must also remember they have worked exceptionally hard like all the athletes competing in the Olympics to get to where they are today. Their success is not just down to their talent but also down to their beautiful personalities, they are 5 down to earth lads who will appreciate this opportunity and will not disappoint. Their success started in London and since then they have carved a name for themselves around the world with fanbases in America, Australia, China. Brazil ETC... The list goes on! Performing at the Olympics will be a great way to open the Olympics as these boys represent what the athletes are about, determination and hard work, these aspects that ...more
They are genuinely a group of the nicest and most talented boys you could ever hope to meet. They have had the most amazing success in such a short space of time, without the need for a T.V. show to put them into the spotlight. They've worked harder than most artists to get to where they are today and they built their fan base themselves, a fan base that is growing every day and a fan base that they care so much about. They have achieved so much, not just in the UK, but across the world and I couldn't think of a better choice than The Wanted for this. They always perform to the best of their ability and they always promise an unforgettable show. They play their own instruments and they're not your typical boy band. They represent UK music really well and I'm so proud to come from the same place as a band as epic as this.
Jay, Max, Siva, Tom and Nathan all deserve to play at the 2012 London Olympics opening ceremony. Why? Because they are all unbelievably talented guys with such amazing personalities. They really are fantastic! They are always so good when it comes to performing live and they never let their fans down. The Wanted have come a long way in just two/three years but they all deserve it. So proud of them
The Wanted are the most down to Earth people you can come across. Their music is inspiring and their looks are just a bonus. They haven't used a competition to get where they are today, they made something of their lives and would highly entertain the crowd, they always interact with the audience and make them feel as happy as they do. Performing is their lives and they've come so far in over a year. They've become international and are going on an American tour soon, also doing an arena tour. I have seen The Wanted a few times and they do not fail to impress you. They're more than a 'boyband', they're a breath of fresh air and I'm proud to call myself a fan. Not only do they sing, they play their own instruments, including a piano, guitars and a tambourine. They would handle the huge crowd very well after performing at Wembley and many other places. The Wanted have a song for everyone, and they deserve this so much, they've joined so many people together and united everyone into the ...more
The wanted have achieved so much in a short amount of time, but I would like to see their fame increase. There are very few boy bands out there at the moment which haven't have to use a television programme. I think this shows the incredible talent these boys have. Also they not only sing, very well, but they can play their own instruments. Tom, and Siva play the guitar, Max on the bass and Nathan plays the piano, Jay might start learning the drums. Overall I think it's a great opportunity, and I was greatly disappointed when I saw they are 19. There are a few acts higher up which I don't understand why they are there instead of The Wanted. Justin Bieber is a global superstar, so is kylie minogue. Shouldn't we give this to people who aren't as famous to raise their profiles. Westlife are at the end of their careers. Give it to a young and fresh group. So why should you pick the One Direction over The Wanted? Well you shouldn't. I personally think The Wanted have more talent. This is ...more
They are amazing, by far the best group I know. They had no television show promote them, they came this far all by themselves. I don't live in the UK, but I am such a huge fan, and that shows how successful they are worldwide. They are such amazing performers, and even though I've never met them they seem like the nicest people ever. Their voices blend beautifully together. Each voice is different in its own way, yet when they sing together they're perfect. They don't need ANY auto-tuning; their voices are beautiful the way they are. They've come so far and are so successful on the charts, I'm surprised they aren't being BEGGED to perform. Lastly, from what I've heard, they're AMAZING live. They couldn't be a better choice.
The Wanted are an amazing band! They would be fantastic at 2012 - they would get the crowd going with their awesome, upbeat songs. They truly deserve to perform at London 2012 and I know they would be so excited and really grateful for every single vote they get! They are loved by so many people all over the world for their talent. They have come such a long way from doing small, low key performances at schools to performing in front of huge crowds and on live television. As a fan of The Wanted, I couldn't be more proud. The two albums they have released are absolutely brilliant and a number of their songs have made it into the charts, some making it to number one. Their arena tour is coming up soon and I know the tickets are selling fast and for a lot of their concerts are all sold out! They are the first band I've liked that really do show a lot of care and appreciation for their fans which is really great. By voting for The Wanted, the people that have traveled from around the ...more
They deserve this more than anyone! They have worked so hard and this will be amazing too do for both them and us fans! They are so talented in so many ways and are the most genuine lads that you could ever meet! They became famous through there sheer hard work and did not need a Talent show or a Reality program to become famous they know what hard work is and I know for certain they will be here in many years to come! They have had 2 successful albums and 7 hit singles including 2 number ones! They have a Sell out Arena tour this year. They deserve this more than any other artist's out their and it would mean the world to the TWFanmily to see them out there performing at the Olympics opening ceremonies
They are AMAZING they already support the cause and they are the best boy band around and deserve this more than anyone. They are the only band/artist who actually care enough to interact with their fans I.E. weekly mailers and videos and any chance they get the will happily see their fans no matter where they are. Their music is AMAZING and they all have amazing voice. They always talk to their fans especially through twitter. They make millions of lives better mine included when I am sad or upset or depressed I listen to their music or watch 1 of their fan videos. They have made my life better NO EXAGGERATION. I love them to bits and they are just AMAZING in every way possible and if they are chosen they will show just how amazing the talent in the UK is. They deserve this more than anyone, they all come from normal backgrounds and are all so down to earth and kind. They know so much about their fans from all over the globe and are famous all over the world I. E Germany, Australia, ...more
These 5 boys are perfect for this! They have been doing the coca cola competition for the Olympic torch and are very talented boys! They all have different personalities and voices and are the most down to earth people ever! Not only they can sing, but they can play their own instruments such as piano, guitar and bass! They have really powerful voices, especially live! They have had a double platinum debut album, 3 number ones and a Brit nomination! I couldn't think of anyone better to do this entrance! They are world wide stars and they work their bums off to create great music for us fans! So I think they should deserve this more than anyone else and this is why they get my vote!
These 5 boys are very talented young men who display very well the talent we have as a nation. They aren't the biggest of these contestants but their stage presence is incredible and I think they could open the Olympics very well. They have already started promoting the Olympics along side 'coca-cola' and have held a competition for a young Olympic torch bearer. I also believe that these young men are very worthy of the opportunity and would make an amazing contribution towards the ceremony, whether they were singing one of their own songs or doing another amazing cover (such as their cover of Animal by neon trees or iris by the goo goo dolls) I think they could be perfect for this.
I'm so proud of them and how far they come, They deserve to win, #TWFanmily forever! Everyone said how down to earth they are, They write their own songs&they are all so talented, They have a sold out arena tour which I'm going to.. *SCREAMS*. They are the best boy band in the UK in my opinion. They deserve to win this more than anything. They send out a message in their music in each individual song&I'm really proud to be a fan of them. When I watch them onstage I go all funny&I'm like a proud mother. They make so much effort to try and get some sort of relationship with their fans whether its over Twitter, Facebook, Youtube on the Wanted Wednesday videos. Everyone I know that likes The Wanted have had some sort of encounter with them and they have said how nice they are. They amount of energy they put in their performance is astonishing&Every performance they do is never the same, It always has some sort of twist on it. They have their own style and I don't find them cheesy in ...more
These boys are actually my life. I'm all the way from Canada but I love their music. It would mean so much if they got to perform at the opening ceremonies. The entire world would get to see them. Their voices are beautiful each song different and unique. They really know how to get a crowd excited and pumped. They are brilliant live and poor emotion and passion intot their performances.
The Wanted are 5 of the most talented, down-to-Earth people in the world. They produce brilliant songs, which they have either written or co-written, and they truly define what music should be. They weren't manufactured on a T.V. program, so they represent the Olympic message of determination. In just two years they have gone from school tours to appearing on the Ellen Degeneres show all through hard work, and gradually people all over the world are waking up to their extraordinary talent, so opening the Olympics would boost their global profile beyond the countries they are already famous. The Wanted represent many important Olympic messages, such as determination and focus. They care so much about their fans, keeping in contact with them through videos and twitter, and they always take time out to meet fans. They are beautiful people inside and out who make beautiful music which doesn't need auto-tune. The Wanted have inspired so many people, not just me, and they will continue to ...more
They're talented and beautiful. When you get to know these guys, you will find yourself addicted to their music, charm, and humour. They love their fans very much and call them Family. A family in which I feel right at home. They put a lot of effort into communicating with their fans, through Twitter, YouTube and with the Fanmailer they send every week. Their music is fantastic, from the emotional ballads to the dance beats. They will never lip sync during a performance, since they've got amazing talent. These five lads really deserve to be promoted more, and this is the perfect chance. I just love them.
They are such a talented band and they have worked incredibly hard to be where they are today, without going on a T.V. show. They care about their fans so much, and their music is incredible. They are inspirational, and they show what hard work can do. VOTE NOW.
They are ridiculously talented and they have come so far in the past year it's unreal. They are down to earth, care about they're fans and are always looking to have a good time. Live performance are amazing and they can play their own instruments too. They have had made good progress is not just the UK but in many other countries across the globe. They are all from normal backgrounds are love performing. They have made so many people happy with their music. They would be so grateful if they were able to perform, it would mean so much to them and their fans! They deserve it the most.
I think they are most fitting to be performing in such an event and representing their country. Their performances has never disappointed fans and I think it's time they are brought on a national level. They definitely deserve the exposure. The quality of their song would never disappoint people as they put their thoughts and feelings and their whole heart into writing. I think people would appreciate having a quality group representing their country since London is hosting it. The country would be proud to have The Wanted perform for and representing their country, I assure you.
The boys really do deserve this. I personally would love to see The Wanted perform at the Olympics this year because they have come so far in just over a year. Before they were performing at schools and now they are trying to crack America, performing on the X factor, V Festival, ITunes festival, T4 of the beach, supported Justin Bieber and loads more. Also next month they are doing a UK Arena tour and this will be their second tour. They have also released a second album, and are writing a song with Example. They are amazing at singing live, so people will not be disappointed, the boys always have fun on stage and don't take themselves to seriously either. I think all the TWFanmily would be so proud if The Wanted performed at the Olympics. So that's the reason why The Wanted should perform at the Olympics. They are the best boy band in the UK at the moment, and they really do deserve this!
They are all talented singers, they all play their own instruments, they write their own songs and most importantly they appreciate everything the #TWFanmily do for them. There is no one more worthy to do it than these boys. They always perform well, so there is no reason why they shouldn't get to do it. They made their own way up in the music industry instead of relying on the x factor or other shows. They care about their fans so so much and they definitely deserve it. They are a great show of talent for this country and they won't let us down!
The WANTED boys deserve to get this because they brought themselves into the music industry without using any T. V shows like X-Factor! They are so loyal to their fans and such nice and kind hearted people. When I went to see them in concert they were amazing live and put on a very good show! Their music is brilliant and it would mean so much to them to get this!
They are one of the most talented group of boys that I've ever come across and they really deserve to do this. They are really down to earth and keep in contact with their fans in everyway possible and make a lot of people happy by doing so. I've seen them live before and they are absolutely amazing and all the effort for all the production is mind-blowing! They've done all the hard work by themselves without the help of going on a show like the x factor. If you're down they will cheer you up with a tweet or a follow and will check if everything is going all right because they care about their fans so much! They come from normal backgrounds like most people do and that makes fans be able to relate to them. They really deserve this because they're worked so hard to achieve what they have already done!