Within Temptation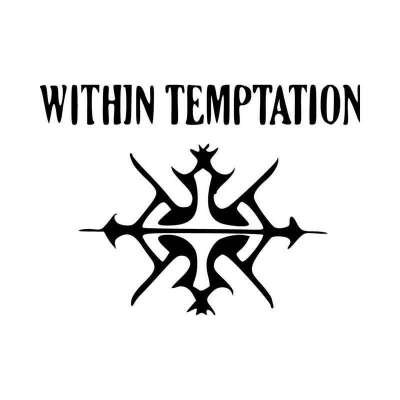 Found on pinimg.com
Info
Within Temptation is a Dutch symphonic metal band founded in April 1996 by vocalist Sharon den Adel and guitarist Robert Westerholt.
Comments
Top
Popular
Newest
I really like the way they perform, not only in public, also when they are doing a song. Sharon's voice is indeed. In my personal opinion, compared to, Adele, both are equal (or maybe a bit better). Also. They way Ruud, Robert, Jeroen, Martijn, Mike and Stefan make music. An example would be "Angels" or "Ice Queen" where Sharon shows how tender their songs are, and the players of musical instruments amaze us with their abilities.
The best symphonic rock band in the world. Sharon den Adel's voice the best and incomparable, with any other, you hear it from a million others. You have not listened to Within Temptation? So rather do this and you will not regret it. Within Temptation have to open the Olympics in London 2012 and it's true!
Every group needs a chance, and Within Temptation deserves that opportunity much more than any other shown here. They have a great potential! In the future I can see hordes of people cheering them.
There is another interesting thing about them, their musics gender changes every time the release a CD, which makes this band for any person (due to its numerous songs with different styles).
So, just the 95th position? No! They deserve to be on the top 10 as number one! We may not make them play there, but we can place them higher on this rank!
It's about time Within Temptation gained wider recognition. I can only think of few other modern bands that have made so great an effective impact for me. I'm truly glad their popularity is growing at a rapid rate and I hope they'll continue to grace the world of music for years to come! Needless to say they are easily more than worthy of opening this years Olympic Games.
I think Within Temptation the best symphonic rock band in the world and they have to win. Sharon Adele's voice day worthy sound at the opening of the Olympic Games in London 2012
I really love the music of this amazing band, they are a great band with beautiful lyrics, Within Temptation must be part of this important event, the best band of Netherlands in this moment, they have a lot of fans in the world
It's so cool - listen to the best symphonic rock in the world. I love Within Temptation and Sharon den Adel is very strong. I very much hope that they will perform at the Olympic Games in London 2012.
Within Temptation is one of the best band in the world and I listen to them everyday They're unique and have a unique fresh and melodic sound... All their song is very emotionally. They deserve to sing in Olympic Games of London
Well why not, they are just awesome! They sound is amazing and their perform would rock the event literally! They have great looking player boys and supernaturally, earth shaking, beautiful singer.
They have to win! You know what show are they doing? No? Then look black symphony and not regret it! At the Olympics Games London 2012 they can bring even the symphony orchestra!
The best band I have ever known. Their songs and musics are great! In my opinion, olympic games should be opened with a band whose songs and musics are energetic, and within temptation has them! I'm sure that most people will not be disappointed by within temptation's performance on the stage
Within Temptation is my heart and soul, their music never fails to deliver on any kind of emotional levels and simply takes me to another space and time. They can get to just about anyone with straightforward hits or multilayered music as no one else in this world can. And they can make it happen for millions of people.
A truly epic band, would be awesome to see them open for the olympics. People like me get excited any time metal can get some recognition, especially with all the other nonsense that's out there today, and what better way for an epic band to get some recognition than opening for the olympics?
Sharon has an amazing voice and Within Temptation is one of the best bands ever, so they should really be part of this major event.
Sharon would enchant everyone in every damn country with her angelical voice and all those arrangements on the songs made then simply perfect.
They're not British nor very famous either, but the music they play fits very well in a big gig, and would be a great chance to show the world metal/hard rock music can be catchy too. They're performance would be absolutely amazing. Hope they win!
Sharon is a goddess. She is amazing, the whole band is. Their music is great and the sound perfect live, so I think that would be one of the best ways to open the games
They are the best! I think it's the perfect band for the perfect event. Every note they sing and play are a touch of hope and peace. The aren't musicians... They're ANGELS!
The best symphonic rock band in the world! All Russian fans vote for you We love you very much! All fans the world, were are you? Let's vote all together!
Love Within Temptation and they always put on a fabulous show Amazing music Amazing voice
Great music... Love them so much... Most of the masses will be fascinated from their music. Must hear stuff! Their live performance is awesome!
The music is absolutely stunning, and I think it would be an absolutely wonderful dramatic, emotional and utterly spectacular introduction to a Games that will, quite literally, put Britain centre-stage before the entire world.
Within Temptation could do a great performance and they show the world what real music is. They have so many great songs to perform there. Sharon has the best voice ever and she would touch the hearts of so many people there.
Within Temptation is the most better band of the whole world! They really deserve to be a part of the opening of the Olympic Games of London, because they have a great sense of grandiose!
They are one of the greatest band of all time. Their song is fully with briliant taste of great music also they have a type of genre that still underrated. In the case of band there no one better then them.

If you never heard about them just listen to their music, hear that sharon magnificent voice and vote them for the olympic games
Related Lists

Best Within Temptation Songs

Best Songs From Within Temptation's the Silent Force
Best Songs From Within Temptation's the Heart of Everything

Best Songs From Within Temptation's the Unforgiving