Charice Pempengco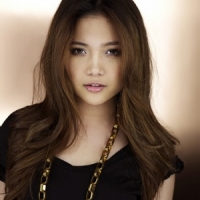 Found on nautiljon.com
Info
Jake Zyrus (born Charmaine Clarice Relucio Pempengco, formerly known by the mononym Charice), is a Filipino singer who rose to popularity through YouTube. He is a transgender man.
Comments
Top
Popular
Newest
I like her very much, she inspires other people with her life story and her dedication to work... her voice is very beautiful, I never get tired of listening to it everyday!... she makes you move in every song she sings.
Charice is a versatile artist who's still young but with a powerful voice with quality that matches those of Whitney Houston and Celine Dion. Dubbed by Oprah as the most talented girl in the world, she's always equal to the task. Humble, kind and a quick learner "like a laser beam" is how David Foster (16-Grammy winner) described Charice.
I just discover her amazing voice in YouTube with very inspiring life story. From that day, I never get tired watching all her videos especially behind the scene footage. I love this young lady with once in a lifetime voice. Way to go Charice and I will support you forever...
A best singer. I am an admirer of charice. If there will be a competition for all the international singers, I think charice can make it to the top compare to Michael jackson whose in rank 1.. Duhh! Talentless! Although I'm not a Filipino, I absolutely admire Filipinos, especially the Filipino talents!
Charice is amazing. Even though is Filipino she has an fabulous voice. If she sets her mind to it then she will complete it. She can hit very high notes and hold them for a long time, which to me is amazing! She is a very generous. She is not popular like Justin Bieber and others but she has deep deep passion for music and she is wonderful at singing. - SUJU
Whenever charice sings, she stirs something inside of me.. every after performance I always find myself crying because of happiness.. she is one of a kind.. I understand there are a lot of talented singers out there but what makes her different for me is that she affects me whenever she starts singing.. I just can't get enough of her.. I know she will stay long in the biz.. I believe in that..
.. The best in the music industry right now for me.. I love her music.. Other singers are good as well but I don't craved for their songs far too long unlike Charice.. She's the only one that made me feel satisfied after hearing a song. Her voice is really "Enchantingly Beautiful " that will haunt you after hearing it..
She's one of the few singers in the world with such God-given talent. In other words, not only was she technically-trained at such a young age, she was also born with an amazing voice. She is dedicated to cultivating her talent and using it to make life better for her family and those around her. - rainsk
she can hit the highest note of a song ever heard to mankind at ease!
I like charice she is a great singer. She can sing any song you want to hear from other great artist. She inspire other people thru her story, her personality her kindness and her attitude toward her work is so great. I love being a chasters... To infinity
I voted for Charice because she's insanely talented and when she sings she becomes the song! My first addiction to a particular singer, I just keep on watching, looking for more... What a Voice you got me hooked Charice!
CHARICE is such a gift from God. She never fails to share her amazing talent through singing. She is a great live performer and singer. She can move different emotions through her music. Can give goosebumps in every performances she have.
celine, oprah, ellen, david and everyone else can attest to this..charice is undeniably great!she's got the golden voice with a golden heart to be the best.. - bbisa92
She is born to sing and perform.! Her voice is undeniably beautiful. and someone says, I never really get tired listening to her. And personally, I really love her
Charice is a phenomenal performer. She enchants you not only with her voice, but with her expressive emotions, too. Her performances captivate you, leaving you wanting for more.
I like charice since from the beginning... am addicted to her songs.. shes the best of all best singers. really talented girl in the world... as oprah winfrey declared as the most talented kid in the world.. you rock my world charice. if I got time I always watch her videos on you tube. I never tired listening to her voice..
I call her The Legend with a Powerful Voice... love her voice and stage performance, charisma, star power... a truly CRYSTAL child to me. - elg021407
With excellent voice control, extremely powerful vocals, the ability to pour her emotions into music very well, and her artistic genius, Charice is one of the most amazing singers I've ever heard. I love her so much.
She's not only the best singer of all time but the best LIVE singer of all time...
If you haven't watched her rendition of 'you are so beautiful' from the David foster and friends concert last 25 dec, the song of which she dedicated to her late father who recently passed away (search on YouTube... There's a lot), you have missed a portion of your life
Outstanding vocals, just amazing and definitely should be 1st. Not saying the top 10 shouldn't be where they are, it is just this girl, is by far the top singer in the world. At such a young age, small frame, BUT powerful lungs! Needs to be number 1.
Whitney Houston said that she was the most talented girl in the world. SHE IS! Did you see her performance? She could hit the highest note I have ever heard without any effort!
She's very down to earth person even though she hit the international popularity.. Pays respect to her family and fans every time she's here in the Philippines.. And definitely a "God Gift from Heaven" Insanely Talented.
When this generation comes, along with in it there was an incredible young woman from the Philippines called charice bringing her simple hot voice to everybody. The best singer of all times
Do I need to say how great she is? She's not only a great performer but she's one the great singers who gives me goosebumps. Obviously one of the best in her generation right now no doubt about it..
Very talented singer already making waves at a very young age.

This girl got the tools to be one of the best in the world. - Reison
Related Lists
Best Songs Charice Pempengco's Charice