Chris Cornell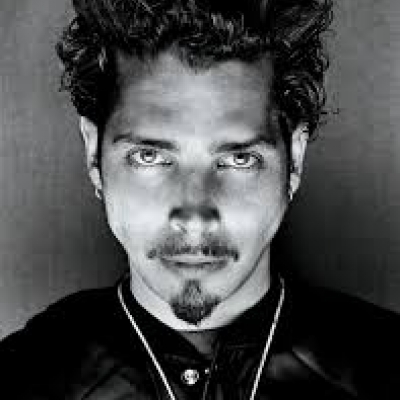 Uploaded by WWEWBMortalKombatFan
Info
Chris Cornell was an American rock musician and singer-songwriter, best known as the lead vocalist, primary songwriter and rhythm guitarist for Seattle rock band Soundgarden and as former lead vocalist and songwriter for the supergroup Audioslave. He died on May 17, 2017.
Comments
Top
Popular
Newest
Chris Cornell has a distinct and powerful voice, with a wide range to back it up. He was one of the dominant singers of the 90's.
First off, if it were best frontman ever, the title would easily go to James Brown or Sting. Best vocal ability and talent? Has to be Chris without a doubt. I personally love almost every type of music. My favorite is between hard/alt rock with leanings towards metal. I grew up on 80's pop and country. WITH ALL THAT IN MIND, my actual evaluations of many singers voices has led Chris to the top. Frank Sinatra, Aretha Franklin, Michael Jackson, I understand how they could be up in the top 5 and beat out Chris. But in all honesty, Katy Perry? Bruno Mars? Really? I love both of them but I mean Katy Perry was rejected by multiple record companies in her early years cause her voice "wasn't good enough." Chris is by far one of the most talented vocalists and he has the best range in music besides maybe, MAYBE Sting.
Chris was/is a very direct and powerful singer, with an astonishing ability to communicate with his audience (live). His sense of timing and phrasing are unusual, but very appealing within the context of the rock genre. The only fly in the ointment is that Chris blew his voice out, for various reasons, very early in his career. Fortunately for him his ability to connect with a live audience is exceptional, which overcomes the latter day limitations in his voice.
43 for this guy is way way way too low.. Chris Cornell's voice is angelic.. Just listen to some of my favorite songs of him - Audioslave - Wide Awake, Show me how to live, Shadow on the Sun, Exploder. Fell on Black Days from Soundgarden to name a few.. I get goosebumps every time I hear Wide Awake. He makes it look so easy when he screams on top of his voice. He is just amazing. The best vocalist I have heard by far. Deserves to be in the top 3 at least. Way too underrated in my opinion.
I can only assume that voters don't know who Cornell or Soundgarden are, or there would be no way that he would be bringing up the rear here. During his hay day in the early 90s I defy you to find anyone that could touch him. The idea that Jared Leto, Chester Bennington, Myles Kennedy & Kurt Cobain are above beggars belief.

Slaves & Bulldozers from Badmotorfinger is incredible, as is Beyond the Wheel from Ultramega OK & Like Suicide from Superunknown.
I like some of the singers higher on this list, such as Layne Staley and Chester Bennington, and admittedly Freddie Mercury, but Chris Cornell definitely deserves to be higher on the list. For one, his vocals are seriously powerful, and they also work really well in the songs, especially for Soundgarden. I like other people on this list, such as Robert Plant and Bruce Dickinson, but to me they do not compare to the voice of Chris Cornell.
Chris Cornell, for a rock/grunge singer has been able to reach such high notes, you almost have to listen again to make sure you heard it right. The fact that he does all this whilst belting his voice makes it even more impressive.
His voice is what I believe THE representative of rock music vocalists world wide.
If you think you havn't heard him sing, you most probably have and been impressed. He did the theme tune for the new James Bond movie.
Chris Cornell should be higher on the list. Chris could hit notes that most men could never hit in their life. Chris pulled together the sound of Soundgarden and he is so great. Chris should be higher up considering he still sounds great considering his age. Any band he's ever been in he has killed it, Soundgarden, Audioslave, and Temple of the Dog, he is so great and is so underrated.
Chris Cornell deserves to be #1. There's nothing else to say. He sings high and low. He sings Rock and Grunge but also some slowly songs better than ANYBODY else. It's disgusting to compare him with Rihanna, Cyrus, Perry, Bieber and kids like them.
This list is overall corrupt and dumb that's just my opinion but new pop artists with robotic voices are too high as well as rappers like Eminem who don't really sing that much more like rhyme and chant. And Chris Cornell at 25 really he should be top 15 he had the best voice of the grunge era. And I see no heavy metal singers like Ozzy Osbourne or Bruce Dickinson who are fantastic. And where is Jim morisson van Morrison elton john billy Joel David bowie Bob Dylan anthony kiedis and Bruce Springsteen among so many others.
Chris Cornell is one of the greatest vocalist of all time and should be ranked higher. If you had not seen him on the Songbook tour or heard his Songbook album, you are missing out. His voice echoes throughout the venues which is both, phenomenal and eerie. His singing voice gives you goosebumps.
My exact feeling. I got chills…and that was the first time I ever heard him live. Songbook for the win!
Chris Cornell has most amazing, powerful and sensational voice in rock music industry. In my opinion is a living legend listing him is like walking in the dreams he can easily cast a spell on people. I have no words left to describe about him... Number 1 in rock musik industry..
Really? You rank Lady Gaga, Beyoncé, Eminem, Shakira, Bruno Mars, Katy Perry, and Taylor Swift over Chris Cornell? This list is the biggest joke I've ever seen. Chris Cornell has easily, at least, the top 5 voice in the world. There are very few artists that even come close to the amount of talent this man has, and it sure as hell isn't the people I listed above.

Wow... Stevie Wonder and Bob Marley are not even in the top 10. Where is Dave Grohl or Eddie Vedder?
Saw Chris Cornell earlier this year in Brisbane, and was one of the best concerts I've ever seen. Such a great voice and really looking forward to seeing Soundgarden later on this year! He deserves to be higher up on this list, that's for sure!
What is chris cornell not doing at the top? This list sucks. He has one of the most amazing voices on earth! Grunge singer in Soundgarden, Hard rock with Audioslave, and pure quiet singer when solo...
I ask you to find a more diverse singer. He's went from Indie stuff to belting it out. His solo stuff is full of emotion his last solo cd shows his desire to experiment and then there's the acoustic shows. Greatest singer ever hands down.
What 51 is this a joke? I'm 18 and I think he is amazing he has such a crazy cool voice and you can tell straight away that it is him michael jackson number 1 what a joke no even on his chris cornells level laugh out loud
Chris has a power and intensity in his voice that has never been matched. Add to this some of the best lyric writing of all time and you have true brilliance. As with most things in life, the best frequently goes unrecognised.
What a shame he's this low. The man had a voice that dug deep into your chest with an emotion that could make you cry in an instant. Not to mention the many, many projects he was part of and his ungodly range to factor into my reasoning of why he is the greatest singer of all time.
Range, power, emotion, Chris Cornell has it all. He can thunder with the screamers and he can croon with the balladeers. No one ever in the history of Rock music does what he does. He is the best period.
I went to one of his solo shows this year. He delivered more emotion in just his voice and acoustic guitar than most artists can with a full band.
Mr. c Chris Cornell, is one of the greatest modern hard rock era lead singers of the 90's and some of the 21st century. Incredible voice not to mention. Can rock a concert full of people or keep you entertained at a quiet night at home.
One of the best singers of all time. Considering the versatility he has with his voice. He needs to be more recognized. He does it all and he does it amazingly. Bump him up higher on this list, he deserves it.
Chris Cornell has such a far vocal range and has made so many great songs that demonstrate his awesome voice that he deserves to be way higher on the list. In my opinion, he is one of the best.
Chris Cornell has one of the most dynamic and colourful voices of any rock musician. Although tainted with age, he still never ceases to amaze me with his range, tone and overall power