Frank Sinatra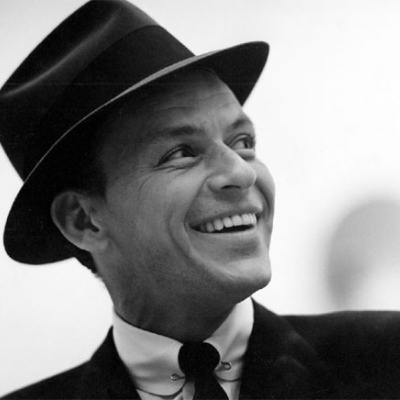 Uploaded by Britgirl
Info
Francis Albert "Frank" Sinatra was an American singer, actor, and producer who was one of the most popular and influential musical artists of the 20th century.
Comments
Top
Popular
Newest
Frank Sinatra invented the "Concept album", so Thriller, Sgt Peppers, Tommy and on and on (would have never happened if it wasn't for Sinatra's IN THE WEE SMALL HOURS" which was the very first concept album. And probably the greatest vocal album of all time. He recorded 25 Masterpiece albums. The Beatles recorded five. And The Beatles were probably in second place. Dean Martin, Bing Crosby recorded not one masterpiece albums. Nat King Cole is a MONSTER (Probably better than anyone on this list before Sinatra) recorded two albums that were in the Masterpiece category. Sinatra recorded 25. If you haven't listened to the Albums created by Sinatra, you are missing an incredible lot. He's the Greatest Singer America has ever produced.
Without question the GREATEST singer of ALL TIME! His voice was FLAWLESS. He was called "The Voice" and "The Main Event"; among others, for good reason. It is a shame that the youth of today truly don't know what good music is or good movies for that matter. You could take a couple of turds and put them in front of a blue screen and it becomes a blockbuster. Music has become unimaginative and remakes. No originality anymore. It's all degrading and lip synched. Nothing but crap.
I don't get it. Maybe people don't know who to appreciate? Singers like "Miley Cyrus" and "Justin Bieber" who only have a unique voice and no technique, their not good singers at all.

On the other hand, the king of jazz, Sinatra, has BOTH a brilliant voice AND the godly technique.

And no, I'm not old at all, in fact, I'm 15. Let's face it. No one will EVER beat Sinatra. Not even my favourite singers Mark Feehily (Westlife) or Adam Levine (Maroon 5)
Hello? Who is THE VOICE? Frank Sinatra should definitely be Number One! He can show so much by just singing one note, and his voice is amazing and beautiful. People these days only remember the singers from the 80's, 90's and today - not that they're no good. But Frank Sinatra held a 60-year legacy during his lifetime, and it's a legacy that continues to this day. He is timeless. He should be Number One hands down!
He is, in my opinion one of the best singers of all time, if not the best (I can't say the best since I haven't heard all the singers in the world) We live in a world of Justin Bieber, One Direction and about a hundred other popular, yet near-talentless bands when compared to Sinatra. Even those who are exceptional singers, such as Adelle, for example, are rarely as good at songwriting as Sinatra was, and those who are good at songwriting, such as Springsteen and, let's say, Bob Dylan are not exactly known for their beatiful voices. Franky had the best of both worlds and he is, in my opinion, fully deserving of the title of the best singer of all time.
I am 14 and Sinatra has been my favorite singer for a long time now, if that means anything. Of course he doesn't have as much range as some of the people higher on this list, but he has a certain type of passion about him that I love. He wasn't educated in music nor could he play instruments, but he had a natural gift for understanding how music should sound. And how could someone mistake that voice for someone else? He'll go down as my favorite artist of all time.
Frank Sinatra and Aretha Franklin should probably both be in the top 10 (if not the top two) so I don't really think this list is quite right, (although that's no criticism to any of the singers on the list, almost of of whom have incredible singing ability). Either way, gotta hold true to my opinion. Frank for best singer of all-time!
Frank sinatra and his music will never fade, it is not just his voice but the way he held a certain note and phased the words to a song
He was utterly unique in many many ways lots os singers didn't know how good they, were frank sinatra did.
Not a day goes by without me hearing a song by the man
Thanks peter
I never seen anyone more than classy than this man. Absolutely the best entertainer who ever lived. Did you know all his song's the most translated song's in any language in the world? Yap, you just knew that son. So put him on the top of the hill will ya!
Well the start of "My Way", the end of "New York" or "under my skin" (come on the top of my head) just the echo of his voice in that song parts make me wanna cry. Like geniune cry man. He didn't sang. He told us what is life all about. He didn't lived. He IS life through his music, such music that inspire/motivate us all to this day. No voice more iconic. No music more astonishing. Sinatra is the greatest. Just to say that you can't really live life at fullness if you haven't listened to his music...that tells you something? Number 1, like...forever.
The fact that sinatra is not number one is baffling to me. The number of people that are ranked ahead of him couldn't combine themselves and still hold a candle to frank. Without a doubt the greatest entertainer and singer of all time
Despite being older than most of than a lot of these, he could croon, belt, or do anything else he wanted. He had amazing solo skills, and was unparalleled for duets. Almost any cover he did ended up way above the original, and is still unrivaled. He could sing baritone, he could sing tenor, and he could sing better than anyone, ever.
How in the world is Sinatra all the way at 16? I love rock singers and even a little pop now and then, and I've heard many a great voice in those voices, but nothing can compare to the class of Frank Sinatra's voice. He has by far the best voice ever heard.
This site is so amazing, you can truly see the low value of human lives... Jared Leto ahead of Sinatra, Madonna ahead of Lennon, Michael Jackson ahead of Elvis... Whitney Houston ahead of Mick Jagger...

WHAT THE HELL.
Frank was more than just a singer, he was an entertainer of the highest class. He was the one who brought the entire idea of popular music. Elvis is King of Rock 'n Roll, but Frank is the Godfather of Music
Captivating voice, deep emotion. He lived in the time, when the best songs were created, and sang them all, along with the other great jazz company. Still, his always the first for me. So light, bright and brilliant, as no one else.
Smooth effortless and the absolute master of phrasing has to be in the top three of all who lived in the recording age. Lots of talented singers still learning from him
RIP. The greatest single Vocalist and Stylist in all of Music. Regardless of what you have heard, if you do not own any Frank Sinatra, you are not truly a fan of music.
Not only Frank, but the whole Rat Pack should be in the top 10. This list is ridiculous, so much people who have never achieved anything, above one of the greatest of all time, like Frank, but as well as others like Myles Kennedy or Aretha Franklin.
Sinatra sang with more feeling than anybody, which is something that lacks in today's music. Not only did he sing with feeling, but he had a fantastic voice to back it up. Even the three tenors admired the way he sang.
The "best" is hard to define. But Sinatra must be in the top ten for sure. He is more than a singer, he is a concept, an era in music. I'm sure in 100 years Sinatra will in this list but 90% of the other won't be here
Best singer and actor! I may be only 18 but I know good music and frank Sinatra is the best of them all! He has such a soothing voice and so handsome as well. I grew up listening to him and gene Kelly along with their movies!
Frank Sinatra blows the competition away. Reinventing himself from a romantic crooner to a phenomenal jazz vocalist was genius. Even his contemporaries were floored by his talent.
Sorry to say that quite a lot of the younger generation today have been duped
By the pop music industry because all they are being fed relentlessly are the same songs over and over again. Wake up boys and girls listen to MELODY and LYRICS, that is where the real music is. Sinatra never bridged the gap between old and young. All I am saying is please listen to MUSIC.
I love a lot of the singers up voted higher but for purchase vocal talent I don't feel anyone bests Frank. There were singers with more pure voice talent, Nat and Ella come to mind, but no one could phrase a song better that Sinatra. If I could hear only one artist the rest of my life it would be Frank.
Related Lists
Best Frank Sinatra Songs
Top Ten Most Sentimental Frank Sinatra Songs
Best Frank Sinatra Musicals
Best Frank Sinatra Albums