Jeff Buckley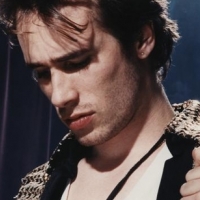 Found on mplus.com.tw
Info
Jeffrey Scott "Jeff" Buckley (November 17, 1966 – May 29, 1997) raised as Scott "Scottie" Moorhead, was an American singer-songwriter and guitarist. ...
read more
.
Comments
Top
Popular
Newest
Undoubtedly the best ever - would have been should have been a global superstar had he lived, His legacy albeit brief contains everything and more in musical genres and styles -far more than any other singer check it out -blues, jazz, punk, rock, chanteuse, qawwali, folk, indie, grunge, opera, hymnal poetry...
Last Goodbye gives me chills every time. He really does have one of the top 3 voices of all time. It was kind of like a smoother Freddie Mercury, although I do think Mercury is better. Still, Buckley is my favorite singer and arguably the best ever.
Very sad to see that only 0.2% of people recognise that Jeff Buckley was one of the greatest vocal talents of all time. Listen to any track on Grace, and you will understand why. Matt Bellamy (Muse) sounds directly inspired by Jeff's voice. He was out of this world and will always be sorely missed.
I scrolled all down to find Jeff Buckley! "Hallelujah" has been the best song of my life for over 10 years.. His sentimental voice always makes me concentrate on the songs
One of the greatest vocal ranges ever. He was Tenor singer that could sing as well as any 1st Soprano singers. The greatest singer by far.
I couldn't decide between Layne Staley and Jeff, but in the end Jeff was just better. The best voice I've ever heard in my life.
I can't believe that Jeff is in the 117 position. -.! He should be in the top 5 of best singers ever!... He's one of the most underrated vocalist in the history :O!
It was an honour to have him in this world. the most genuine, real artist to ever live.
His voice it just moves me, its sooo beautiful.
This man could easily be compared to Bowe and Mercury as the best singer. He had the best flow and some of the greatest lyrics of all time
He should be in at least the top ten, for gods sake, he's behind Katy Perry and Eminem, who is a RAPPER
incredible, great voice coupled with an actual knowledge of how to sing, not to mention range like freddie mercury
There aren't words powerful enough to describe how happy I feel, when listening to the pure beauty of jeff's voice
His voice is probably the most powerful singing I ever heard. - Mumbizz01
Jeff is definitely one of the best singers in history, it's sad he's gone too early, in my opinion it's TOP1
Do your self a favour and listen to Grace (album). You will never regret it.
I cannot believe Jeff Buckley is not on top 10 on this list. He had any singing lessons. He never used autotuning on his voice, it WAS JUST HIM! He has inspired me so much. Jeff Buckley will live forever as a Legend.
His slow paced singing voice is amazing - zxm
The fact that Jeff or Thom Yorke are not # and 2 really shows the age of the voters. I pity those that think MJ or any of the 86 others are better technically or affectively than these two masters.
I know right? He's amazing me and my friends used to drool over him!
wayyyy too low on this list come on now.
You should chk out who are you listening to when you vote cause having jeff at No. 87 shows the poor culture of all the users from this page sorry.
Jeff's voice was angelic, & emotive. To me Jeff ranks as one of the best singers ever. I think Jeff vocal ability is on a whole different level, like that of Freddie Mercury.
I've found over the years that the more ignorant someone is the worst their tastes in music.
I guess that's there bad luck
Come on people. KATY PERRY AND MADONNA ARE IN THE TOP 10 AND BUCKLEY IS NUMBER 97? Yeah all my faith in humanity is gone.
I love him. He saved me when I wanted to suicide. I just can't understand why peoples don't understand hoew amazing his voice sound.
For the same reasons you would vote Robert Plant.
Sound like a dream.
Could seep into many genres unquestioned.
Related Lists
Best Jeff Buckley Songs
Best Jeff Buckley Albums
Albums by Jeff Buckley, Elliott Smith, and Nick Drake
Best Songs on Jeff Buckley's Grace