Best Singers of All Time
The Contenders: Page 11
201
Regine Velasquez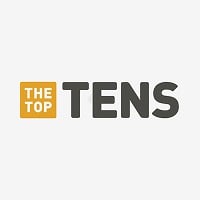 Regine Velasquez-Alcasid, dubbed as the Asia's Songbird is a Filipina recording artist, host, producer, philanthropist, commercial endorser, actress, and an Asian pop culture icon. She is widely known for possessing an extensive vocal range.
Ms. Regine is not only an only a singer but she is A PROFESSIONAL SINGER because she is known as the ASIA'S SONGBIRD and she lived in the Philippines because PNoy is not only a singer but they can be a Professional Singer like Charice Pempengco. Ms Reg can also HIT the High Notes that she is singing like Mariah Carey's song and also to the other known singer.
- MosesG20
One of a kind, gold and platinum albums, great audience in concerts, many blockbuster movies. I think she is the only singer that can sing well with high notes even suffering from harsh voice. A spectacular singer indeed. A singer that sings full of emotions and feelings that you don't have to look at her. Fabulous and low-profiled singer. She even do not forget to help those people in need.
An extra-ordinary singer... Multiplatinum albums, sold-out concerts, movies... Shes amazing... REGINE VELASQUEZ, ASIA'S SONGBIRD.. A VOICE TO BEAT...!

The best singer of all time regine
V 44 Comments
202
Toni Braxton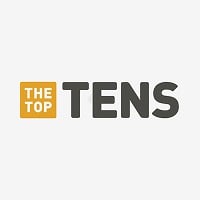 Toni Michele Braxton was October 7th 1967 in Severn, Maryland the oldest of six siblings.She has sold 67 million records worldwide. She is been named the ''Queen of R&B'' and has one of the most distinctive voices of the late 20th century.
I love Toni Braxton's voice... She hasn't made very many songs but Unbreak my heart is one of my all time favorites I'm surprised that she isn't higher on the list & no one else voted for her...
V 2 Comments
203
Judy Garland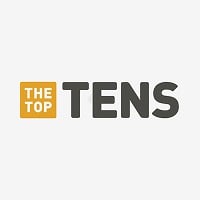 Judy Garland, born Frances Ethel Gumm (June 10, 1922 – June 22, 1969) was an American singer, actress, and vaudevillian. The American Film Institute named her 8th greatest female star of classic American cinema. She's also the mother of actress and singer Liza Minnelli.
Judy Garland played the role of "Dorothy" in the classic film "The Wizard of OZ, " and popularized one of the all-time best hits, "Over the Rainbow;" she had a powerful, clean voice even at a very tender age back in the 1950s, as Jackie Evancho, Bianca Ryan, and Nita Blanc now have in the 2010s. The world lost a tremendous talent much too soon in her career.
How can Judy Garland not be on this list let alone not in the top ten... She is the best there has ever been... Her voice is perfection personified... - FeatherFour
Judy Garland is the greatest singer in the world. She is so amazing. There is no reason that she is not number one on this list. She is my favorite singer. She is number one in my heart. I can't believe that Britney Spears beat her.
The person who made this chart probably never seen a lassic movie
V 12 Comments
204
James Labrie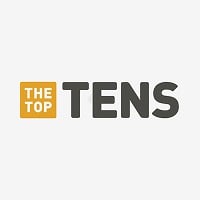 Kevin James LaBrie is a Canadian vocalist and songwriter, who is best known as the lead singer of the American progressive metal band Dream Theater.
Obviously most people in today's society have never even heard of Dream Theater, as today's music industry is all revolved mostly around the rap and pop scene. If only these people could have the ability to spread their tastes and try listening to something as talented as this, then this band might actually change their opinion on what music they like. Dream Theater is no doubt one of the most technical bands in history, and they are considered to be one of the best bands in the Progressive genre, if not the most popular. I am a huge supporter and loyal fan of Dream Theater, and will never let any of their CD's lie around for a couple weeks without being played.
James Labrie is possibly the greatest singer in the progressive metal genre. He has outstanding range! I couldn't imagine anyone else singing for Dream Theater in the way he does.
Dream Theater's vocalist, great range, awesome frontman, better than much of the people in this list.
332? I think I might kill myself - jimicenafromintempo
V 8 Comments
205
James Blunt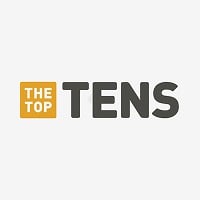 I'm just in love with his lyrics. He is the best lyricist of our century and an amazing singer. Love his music.
He's a great singer! I love his voice and he does it with his heart and this is what is real music! So wonderful!
I haven't heard beautiful voice like his in my life. Thank you so much, James Blunt
You're Beautiful wasn't good, even he didn't like it himself, but still a good singer. - 445956
V 9 Comments
206
Lacey Sturm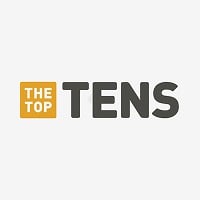 Um, Number 213? Really?! When I saw this poll Lacey Sturm was the the first person that came to mind. I mean, She's the best! Her & Elizabeth Hale.
Why isn't she higher on this list?! She has an epic voice, and she is so awesome!
We love you morteza (ta abad) forever
People don't know real music like what flyleaf makes.
207
Pitbull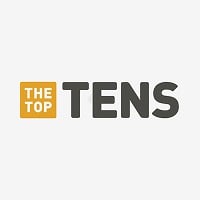 If you're saying that pitbull is better than Eminem then you better replace your ears
Pitbull has to be on top 50... Why everyone ignore him?
You saying pitbull is the 206th best singer ever? I mean he should be in the top 40 at least! - lizard302
I love you so much
V 29 Comments
208
James Taylor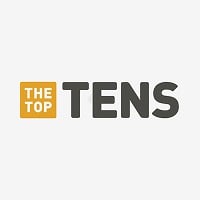 James Vernon Taylor is an American singer-songwriter and guitarist. A five-time Grammy Award winner, he was inducted into the Rock and Roll Hall of Fame in 2000. He is one of the best-selling artists of all time, and he has sold more than 100 million records worldwide.
I cannot believe someone has not put him in! One of the softest and most comforting voices ever and also with great tone. One of the only singers who voice could make you cry.
One of the smoothest voices around. Sweet baby James is one of the greatest singer/songwriters ever.
In his prime, no one came close to his beautiful tone. No one.
So many terrible singers ahead of him. This list is terrible. James deserves top 70. - Powerfultekin
V 2 Comments
209 Caleb Followill
210
Bruce Springsteen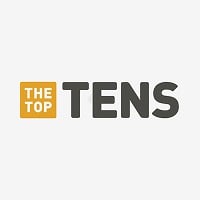 This is a man, that deserves the Title "number 1". He has the most unique Rock and Roll voice that is ever heard and been on this planet. Bruce springsteen is the best live artist, idol, singer; I could keep mention titles, but what can I say - HE IS THE BOSS and I can't see why Justin bieber and all disney jokes are in top 100 and he's putted on number 190. Give him at least a place in top 10 instead of all the pop singers that don't even deserve being on the list. - I'm disappointed... And to end my comment... ROCK & ROLL FOR LIFE!


best singer/song writer rver lived
If he not the peoples choice then he definitely has the vote from his peers, go on ask Waco, ask Sir Paul... Just look at who they got to duet with stevie wonder for we are the world. And I can just see how that came about. Q called up Bruce and asked him that they would be honoured if he would duet on the record and did he have anyone in mind and Bruce said in his band he sings with a stevie does that help? And Q said well hell we got a stevie and the rest is history.. No not MJ. Afterwarfds at the press thing Q said it was unfortuant that it had taken a crisis to work the colaberation but were never the less greatfull to Bruce and the legendary E Street band. That's earth stomping, record breaking...
How Is This Legend Lower Than Nicki Minaj? - VideoGamefan5
V 9 Comments
211
Lana Del Rey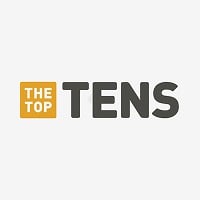 Lana Del Rey is a California based singer, songwriter, and model who currently resides in Malibu, California. She was born under the name Elizabeth Woolridge Grant to entrepreneur Robert England Jr. and Patricia Ann Hill in rural Lake Placid, New York on June 21, 1985. She has two siblings, Chuck and ...read more.
202?!?!?!? SERIOUSLY?!?! Lana Del Rey is easily one of the best singers of all time and should be in the top 10, not stuck at 202! Lana is a queen who is very versatile in music, somewhere on the fine line of pop, alternative, and washed out punk rock-ish. Her blend of music might not sound good, but she's so unique and beautiful. Her voice is so unique, and she worked hard for many years to try to become well known and deserves to be even more well known. Everybody in the world should be given a copy of Born To Die, Paradise or Ultraviolence and not listen to the crap most of the world does listen to. Lana Del Rey is QUEEN!
Her voice is so strong and powerful. She should be more well known. ' Born to die' is so lovely! I hope she advances in her career, and come out with more songs.
This woman's voice is heaven. Everyone knows her and she needs to be in the top ten at least!
She is a very good singer and songwriter. If you haven't hear her live then you should, she is amazing
V 20 Comments
212
Diana Ross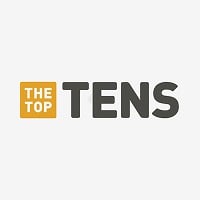 I do not agree with this list at all. Diana is barely in the top 200 & Cher is like 150 while people like Katy Perry & Taylor Swift are in the top 20? Diana, Cher, Tina, etc are extremely influential & talented women and deserve to be in the top 20 at least. I'm all for supporting the new talent but then why aren't artists like Lana Del Rey & Sia near the top of the list?
I don't have a clue who did this list!... But please do more research. Diana ross 140 not saying she should be #1 but really no wheres judy garland don't know if she made your list I couldn't go on so many artist you missed or put people like Madonna please a product of publisity anyways give some oldies some love peggy lee Sarah Vaughan ethel waters lena horn.. anyways thanks for the Rant!
The voice of love. She has proved to withstand the test of time. She should be #1 along with Gladys Knight, Whitney Houston, and Tina Turner.
Diana Ross is a good singer and Motown alumni. I remember Michael Jackson had a crush on her when he was a kid. He even made Dirty Diana in honor of Diana.
V 3 Comments
213
Michael Hutchence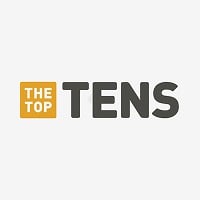 Michael Hutchence is without a doubt the greatest singer and songwriter ever the song Don't Change has taught me not to try and be someone else to just be me and enjoy life I love him so much I wish he was still here....
Michael Hutchence deserves more then rank 214. Don't Change, Never Tear Us Apart, Need You Tonight, New Sensation. Best songs in the WORLD! WHAT HAS THIS WORLD COME TO? MICHAEL SHOULD BE NUMBER ONE! LOVE YA MICHAEL!
NO ONE CAN BEAT HIM HE DESERVES TO ME IN THE TOP 2 HE WOULD OF BEEN BIGGER THAN JOHN LENNON I LOVE YOU MICHAEL.
- JHutchence
Michael Hutchence need to be much higher he vocaltexture and ability as a frontman is up there with Jim Morrison and Mick Jaggar
V 7 Comments
214
Patti LaBelle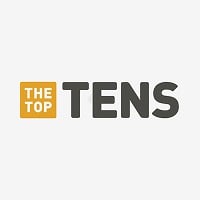 Patricia Louise Holt-Edwards better known under the stage name Patti LaBelle, is an American singer, author, actress, and entrepreneur.
Pure vocal power and range packaged beautifullly with the greatest vocal control and depth on record. This is a true example of unmatched substance and god-given talent,in five tremendous octaves.
Patti LaBelle is absolutely number 1 in my opinion. How the hell is she anywhere below at least top 20? Clearly people with no ears made this list.
215
Sammy Hagar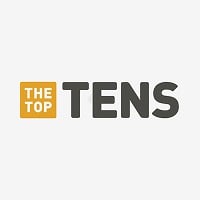 Samuel Roy "Sammy" Hagar, also known as The Red Rocker, is an American rock vocalist, guitarist, songwriter, musician and entrepreneur.
What the hell. Sam's voice hasn't aged one bit in 40 years. He has to be in the top ten.
He is the best singer van halen ever had
Why is David Lee Roth higher than The Red Rocker Sammy Hager... Dave can't sing no more, when Sammy still can
216
Rufus Wainwright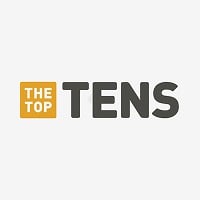 I cannot believe Rufus Wainwright has not been considered on this list. He has one of the most distinctive and beautiful voices and his songs are absolute genius. Every single one of them and they cover any emotion or situation. My number 1 well and truly.
I find it despicable that Rufus Wainwright is placed this far down. I thought this list was for singers. As far as actual vocal talent, he surpasses the majority of artists out there today, and definitely deserves to be placed much higher on this list.
He is a great singer with an amazing voice for example him singing the polices song wrapped around your finger.
Love everything he sings...top 10
V 1 Comment
217
Mikael Akerfeldt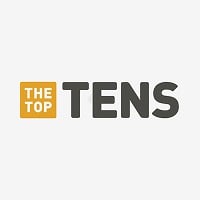 Lars Mikael Åkerfeldt is a Swedish musician, prominently known as the lead vocalist, guitarist, and primary songwriter of progressive death metal band Opeth, as well as being the former vocalist of death metal supergroup Bloodbath.
He's amazing, from brutal death metal growls to super clean falsetto. I love him. Shame that no one put him on this list.
Unbelievable vocals. Switches from low, demonic growls to sweet, melodic singing in seconds. - resipisence
Listen to the song Burden by Opeth then you'll understand
218
Matt Barlow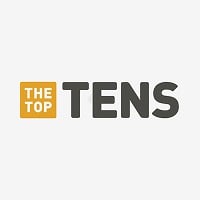 Matthew 'Matt' Barlow is an American heavy metal singer and police officer. He was the lead singer for Iced Earth in the 1990s and 2000s. He is currently the lead singer for Ashes of Ares. After the September 11 terrorist attacks Matt Barlow decided to become a police officer and contribute to the "real ...read more.
Great singer from a great group, not to mention his impressive vocal range and singing style
V 1 Comment
219 Jim James
220
Geddy Lee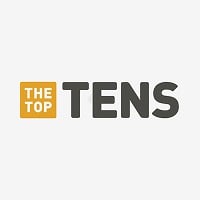 Geddy Lee Weinrib, known professionally as Geddy Lee, is a Canadian musician, singer and songwriter best known as the lead vocalist, bassist, and keyboardist for the Canadian rock group Rush.
Okay first of all everyone likes Michael Jackson's voice just because rolling stone likes it. Geddy hits notes do high it is mind-blowing. And secondly Selena gomez and Phil Collins better than geddy lee? No way. Plus Elvis Presley was good but he does not know proper grammar because he can not pronounce an S. Go geddy! Keep on rocking!
I understand why he is here on this list. Although I happen to love his singing and I think he should be higher on the list (especially due to his absolutely astonishing range), his technique, vibrato, and tone are all bad. While his bass and vocal range are amazing, Geddy has always had somewhat questionable vocal control.
Geddy lee's voice is thin and isn't very good but he has got very good skills on bass guitar and also on keyboards (little bit of ) and its quite to hard sing while playing bass guitar like him - zxm
One of the very best
V 9 Comments
PSearch List
Recommended Lists
Related Lists

Best Female Singers of All Time

Best Female Country Singers of All Time

Best Female Rock Singers of All Time
Top 10 Gospel Singers of All Time
List StatsUpdated 29 May 2017
314,000 votes
2,094 listings
10 years, 202 days old

Top Remixes (779)

1. Shania Twain
2. Bryan Adams
3. Celine Dion
Recklessx19

1. Michael Jackson
2. Freddie Mercury
3. Axl Rose
musicmogal1986

1. Morrissey
2. Layne Staley
3. Robert Plant
Coatsy
View All 779
Posts
Is this a Scam to promote the no 1
KITT
Creative comparing #2: Michael Jackson vs Freddie Mercury
Martinglez
The point of this list
visitor
Error Reporting
See a factual error in these listings? Report it
here
.