Best Singers of All Time
The Contenders: Page 12
221
King Diamond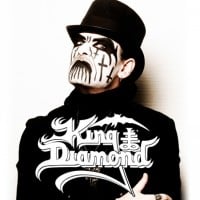 Kim Bendix Petersen, better known by his stage name King Diamond, is a Danish heavy metal musician. He is known for his extensive vocal range, usually sung in falsetto. King Diamond was originally known as the vocalist for Mercyful Fate, but has become notorious for his horror themed Concept albums ...read more.
super human range, fits perfectly with music, such atmosphere.. best metal singer alive - metalhead
he has to be at the top 10.
the best metal singer
Wow, the first Dane and it's not Michael Poulsen? King Diamond is great and all, but not better than the frontman of Volbeat!
V 1 Comment
222
Mandy Moore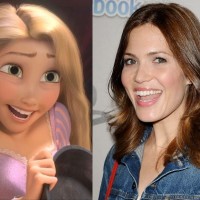 Amanda Leigh "Mandy" Moore is an American singer-songwriter and actress. Moore first came to prominence with her 1999 debut single, "Candy", which peaked at number 41 on the Billboard Hot 100. After singing with Epic Records, she released her first album, So Real, in 1999. It went on to receive a Platinum ...read more.
Mandy Moore at 473!?!? Got to be kidding me! Mandy Moore must be at least in the top 20. Please vote her!
V 1 Comment
223
Chino Moreno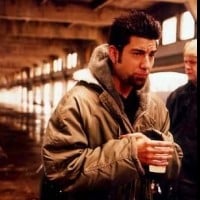 Chino Moreno is an American musician. He is best known as the lead vocalist and contributing guitarist of Deftones.
He has a really good voice. He is my personal favourite.
Deftones, Team Sleep, Palms, Crosses? Come on guys
224
Peter Steele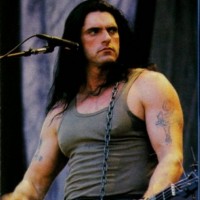 Petrus Thomas Ratajczyk, better known by his stage name Peter Steele, was the lead singer, bassist and composer for the gothic metal band Type O Negative.
On 10% of his capacity, he was 200% More Rock 'n Roll than anyone else. A true talent and a masterful songwriter. RIP, the Jolly Green Giant.
The true king of Rock 'n Roll. On 10% of his capacity he was 200% more Metal than anyone else. I think it's a sad fact. His voice, image and stype vere irreplaceable. RIP.
V 1 Comment
225
Ray LaMontagne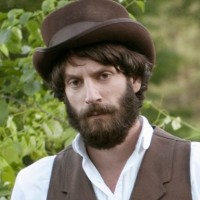 226
James Maslow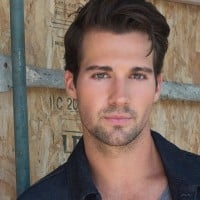 James Maslow has an awesome voice (second best voice in the universe behind Kendall Schmidt from Big Time Rush, too) Big Time Rush isn't the same with out him.
He is my absolute favorite he is also in my favorite band big time rush
227
Michael Poulsen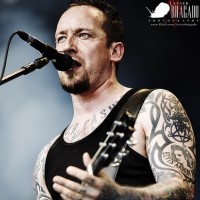 Michael Schøn Poulsen is a Danish vocalist and guitarist. He is currently the singer and main songwriter of the band Volbeat.
Obviously this is not a comparison survey where people actually can listen to two singers and compare them and decide which is better. This is a popularity/celebrity survey. I'm sure the majority of the voters do not know that Michael Poulsen from the Danish rock band Volbeat has a awesome (read awe inspiring) voice, do yourself a favor and listen to him.
Volbeat this guy can definitely sing not extremely popular here in the states and I don't know why but he should be on this list
Such an amazing voice. Think Elvis Metal. Johnny Cash meets James Hetfield. Just epic.
V 1 Comment
228
Al Green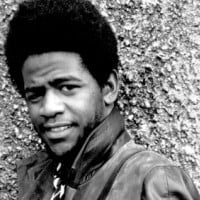 Amazing voice, try listening to " How can you mend a broken heart "
Greatest singer of the 20th Century!
Al GREEN is unique...NO ONE sounds like Al GREEN...NO ONE attempts to dupliocate Al GREEN...he is ONE OF A KIND...
229
Tracy Chapman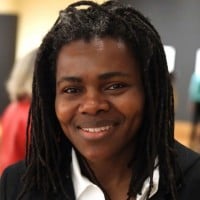 Tracy Chapman is an American singer-songwriter, known for her hits "Fast Car" and "Give Me One Reason", along with other singles "Talkin' 'bout a Revolution", "Baby Can I Hold You", "Crossroads", "New Beginning" and "Telling Stories".
Why wasn't Tracy on this list at all? This list is a total joke to be honest, and it's pretty lame to know people with talent are not on this list at all. Jeez people. We need to bring back real music!
230
Ronnie Radke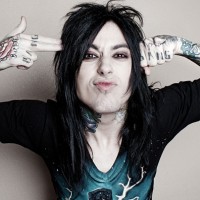 Why is Ronnie at 315? He is truly amazing! He can sing, rap, and scream! Really though someone has to explain this to me! But I guess everyone has there opinion... but still!
I had so much trouble with this vote! I couldn't decide between Andy Biersack, Kellin Quinn, Ronnie Radke, Marilyn Manson or Vic Fuentes. I love them all! - music-is-life
V 2 Comments
231
Zendaya Coleman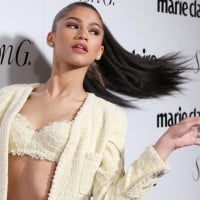 I think zendaya should not be at 267 she should be higher she might not be the best but she still good just because she a teenager that don't me she should not be voted
I think Zendaya should be in the Top 3 best singers in the world because she has an amazing voice and love all her songs. I love you zendaya
She can't sing or dance or act. she tries to be this triple threat when she can't even do one! She sucks butt.
Zendaya should be number
V 4 Comments
232
Ross Lynch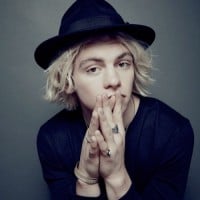 Ross Shor Lynch is an American singer, songwriter, actor, and musician. He is one of the founding members of the pop rock band R5. As an actor, he is known for his debut role as Austin Moon on the Disney Channel original series Austin & Ally, and for his role as Brady in Disney Channel's Teen Beach ...read more.
He doesn't deserve to be on this list the only reason people like him because he is "hot" - docreywashere
Why is he even on this list? He can't song, all his songs are pointless teen pop crap, and he is the crappiest guitar player of all time. - therootbeer
Ross is so cute and he is really talented he shouldn't be allowed the way on 200
At least he is pretty far down on the list.
V 10 Comments
233
Bridgit Mendler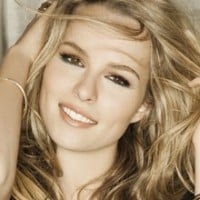 Bridgit Claire Mendler is an American actress, singer, and songwriter. In 2004, she began her career in the animated Indian film The Legend of Buddha.
She is my favorite singer, and she is very true to herself and just very fun, anyone could listen to her music and it's appropriate for all ages. She is so truly inspiring and just has great songs!
Bridgit it's amazing and has an incredible voice different from what we are accustomed always has something very special, just listen to it
Bridget has an amazing voice and she is cool in Good Luck Charlie I like the song hurricane my favorite
V 6 Comments
234
Lata Mangeshkar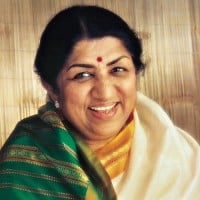 She is one of the famous knight angel from India... She have won lots of award for best female back singer, she is the only female singer who have won bharat rantna.. She sang in more than 20 languages, proud of India.. Hatsoff to this singer, you are proud of India..
I completely disagree with the rank given to Lata Mangeshkar! She is ranked below Justin Bieber, is not possible! Justin Bieber SUCKS! Lata M deserves a place in top 5! Lata Mangeshkar is a legendary singer, and I pray for her to be singing in her lovely, flawless voice in many years to come. At the age of 82, her voice his unbeatable and sounds as if a young singer is singing! HATS OFF TO YOU LATA MANGESHKAR! You deserve our utmost respect and admiration!
She has the est of voice, I have ever heard. Among noticeable feats, she ahs Guniess book of record, has sung in 20 languages, has the highest civilian honor of her country. - monitor
She has to be in top 5. Sweetest voice quality and number 1 in that
V 47 Comments
235
Miley Cyrus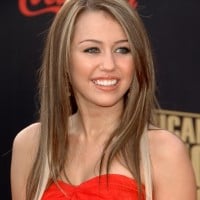 She is the worst singer ever I just put her up because I couldn't think of any better singers
I love hannah and Miley she is a awesome singer and dancer I am such a huge fan!
Shoot I voted for Justin Bieber before I saw this...ah well
Mikey sucks she doesn't have those sexy looks like she thinks she does like she shouldn't be on this list cause she sucks so bad and she is way more innapropiate the n Nicki and she is so bleh her music involves all twerk and having sex on stage is so so stupid
V 30 Comments
236
Jonghyun (SHINee)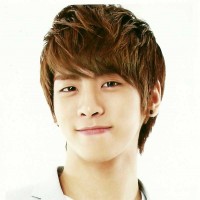 He has a wonderful voice and a lot of potential! His abilities grow day after day and he will surely give us wonderful emotions even in the future! Shawol forever!
He is the best and his voice is also sweet, I love his voice so much. I think he is the best sweet voice in South Korea and well he so good in everything.
He has one of the better voices I've ever heard... And SHINee are so amazing! I love them &
the best
V 18 Comments
237
Bruce Springsteen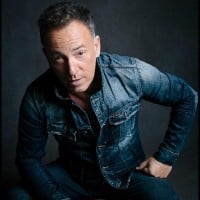 This is a man, that deserves the Title "number 1". He has the most unique Rock and Roll voice that is ever heard and been on this planet. Bruce springsteen is the best live artist, idol, singer; I could keep mention titles, but what can I say - HE IS THE BOSS and I can't see why Justin bieber and all disney jokes are in top 100 and he's putted on number 190. Give him at least a place in top 10 instead of all the pop singers that don't even deserve being on the list. - I'm disappointed... And to end my comment... ROCK & ROLL FOR LIFE!


best singer/song writer rver lived
If he not the peoples choice then he definitely has the vote from his peers, go on ask Waco, ask Sir Paul... Just look at who they got to duet with stevie wonder for we are the world. And I can just see how that came about. Q called up Bruce and asked him that they would be honoured if he would duet on the record and did he have anyone in mind and Bruce said in his band he sings with a stevie does that help? And Q said well hell we got a stevie and the rest is history.. No not MJ. Afterwarfds at the press thing Q said it was unfortuant that it had taken a crisis to work the colaberation but were never the less greatfull to Bruce and the legendary E Street band. That's earth stomping, record breaking...
How did Iggy Azalea beat this legend?
V 8 Comments
238
Alice Cooper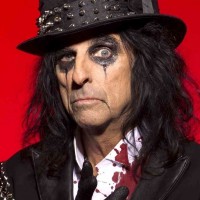 Alice Cooper is an American singer, songwriter, musician and occasional actor whose career spans over five decades.
How are most of the modern singers are higher than this legend?! His music is awesome and a little bit like twisted sister but WAY more awesome. The original shock rocker is the BEST! This rebel/goth does very shocking things onstage which makes him more cooler and amazing at the same time. Best songs include: Schools out (awesome song), Poison (music video is good), I love the dead (song about necrophilia), Triggerman (quiet good), You and me (romantic song), I'm 18, Some folks (LOVE this song although not my favourite song), Halo of flies (reminds me of a western movie), All from along came a spider (awesome album one of his later ones), Nearly all of his albums and my most favourite WELCOME TO MY NIGHTMARE!
Before there was Marilyn Manson, Rob Zombie, or even Kiss, the original shock rocker Alice Cooper was scaring audiences with his trademark theatrics. Pushing the age of 60, Cooper is still around recording albums and touring. He might not have the greatest vocal range, but Cooper is an underrated singer who still sounds as powerful today as he did almost forty years ago. His recent albums have proven Alice's voice is still strong and won't be retiring anytime soon.
I really can't understand what goes through some of these retards heads. Michael Jackson are you kidding he has one range and that's "He He". WHAT THE HELL MOST OF THE PEOPLE IN FRONT OF ALICE can't EVEN SING! ALICE CAN USE HIS ROCK VOICE AND USE A PERFECT VOICE THAT IS BETTER THAN SOME PLASTIC FREAK OF NATURE. I'm sorry that he died but that doesn't mean he's the best singer now, so please take your heads out of your butt holes so you can hear good music.
He's one of the best
V 10 Comments
239
Jack White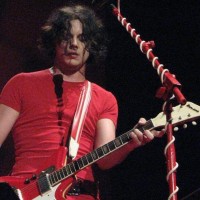 for he is one of the best singers ever put him on number three!

Hands down one of the biggest contributors in Rock music in the late 90's until now!
Singer: Check
Multi Instrumentalist: Check
Producer: Check
Owns a Label: Check

Enough Said
V 1 Comment
240
Mikael Akerfeldt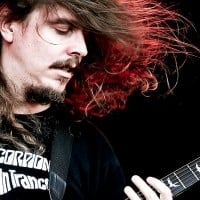 Lars Mikael Åkerfeldt is a Swedish musician, prominently known as the lead vocalist, guitarist, and primary songwriter of progressive death metal band Opeth, as well as being the former vocalist of death metal supergroup Bloodbath.
He's amazing, from brutal death metal growls to super clean falsetto. I love him. Shame that no one put him on this list.
Unbelievable vocals. Switches from low, demonic growls to sweet, melodic singing in seconds. - resipisence
Listen to the song Burden by Opeth then you'll understand
PSearch List
Recommended Lists
Related Lists

Best Female Singers of All Time

Best Female Country Singers of All Time
Top 10 Punjabi Singers of All Time

Best Female Rock Singers of All Time
Top 10 Gospel Singers of All Time
List StatsUpdated 20 Feb 2017
304,000 votes
2,069 listings
10 years, 104 days old

Top Remixes (764)

1. Brendon Urie
2. Hayley Williams
3. Jared Leto
prettyoddpanic

1. Charlie Puth
2. Adele
3. Meghan Trainor
Manoplay

1. Freddie Mercury
2. Paul McCartney
3. Roger Waters
aki1501
View All 764
Posts
Is this a Scam to promote the no 1
KITT
Creative comparing #2: Michael Jackson vs Freddie Mercury
Martinglez
The point of this list
visitor
Error Reporting
See a factual error in these listings? Report it
here
.