Tose Proeski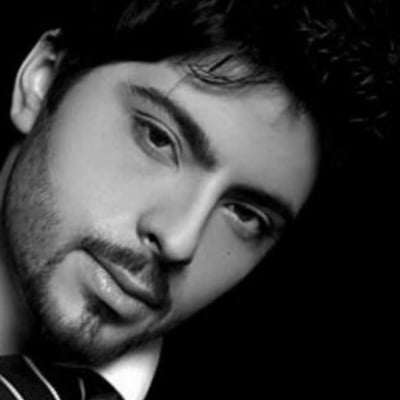 Found on ytimg.com
Info
Todor "Toše" Proeski was a Macedonian multi-genre singer, songwriter and actor. He was popular across the entire Balkan area and was considered a top act of the local Macedonian music scene. He was dubbed "Elvis Presley of the Balkans" by BBC News.
Comments
Top
Popular
Newest
He cannot be compared with any singer from the list because he had vocal abilities which weren't made for this world. He was called "the Angel" because of his incredible vocal abilities and because of his kindness. The man like him will never be born again. He was supposed to record an album for world market. He would become a world-wide known singer because he truly was sent by God. He died in a terrible car crash on 16. 10. 2007.. 17. 10. 2007 was pronounced a day of sorrow in Macedonia. - Stefan_91_
Today I downloaded his newest album "The hardest thing" recorded for world-market, and I started to cry... The songs are really great, his vocal performances are brilliant. Definitely, in a short time he will be an international star in the rank with Andrea Bocelli, Michael Jackson, Beyonce... Post-star, though...

His album was promoted today. Today is his birthday, also.
He was a brilliance of a man.
Rest in peace great man, and happy birthday maestro! :( I love you... - Stefan_91_
Besides his charisma and amazing voice, Tose Proeski had one characteristic because of which he had chance to succeed on foreign market.

'He would sing without an accent, like English was his mother tongue. I've been working with many stars and many of them had problem with getting rid of their accent while they were performing. Not in Tose's case. ' - Andy Wright. - Omerta
TOSE, Every day I'm asking god why he took you away from our lives, we still needed you here! Life is just not fair, we all are so proud of you, Thank you MACEDONIA for our son, our Angel, our Idol...
I want you to know that we all love you and we all miss you. I miss you more and more every day, all we can do for you is to pray..
You are timeless, you are the best singer! - Senseo
We know him from his incredible voice but he do something else.
He is the only person who made the impossible: he connect all ex Yugoslavian people. He make cry Serbian, Macedonian, Croatian, Slovenian, Bosnian people when he die. No one could ever dream it is possible. That's why we call him an angel.
just listen some of his song, and just listen his voice, everybody will know why I think that he was/is the best ever.
And behind everything, he was the man with soul for everybody.
He was/is FAMOUS singer and human.
R. I. P, J WILL ALWAYS LOVE YOU
"TE SAKAM TOSE" - mitreski
Always in our hearts! We will love you forever! We miss you a lot and we never forget your voice, your songs, your beautiful face your humanity - ikca
Tose is the best... No 1 can comperes to him... If you didn't hear about him you should look at this pictures and you will realize everything, how great man he was (unfortunately)... the greatest for me...

Tose for all of us... and forever - AmraAmraAmra
He had the energy that no one did. I know he was one of the best and he always will be. Thank you for sharing your love with us and showing us that a better world exits... There are is a perfect soul after all... And it's watching us with a big smile on it's face... Thank you Tose... Love you!
Tose was a great singer who not only had a great voice but also put so much emotions in his songs. He was able to sing everything you ask him to do. His charism is unique. Tose why did you leave us so early! R.I.P.
Tose Proeski
26 years, UNICEF Ambasador, was singing Pop, Rock, Opera, Traditional songs and all of them better then any original.
It doesn't take a much time to realize how big he IS! - correction
Best singer ever... Too bad that he died so early, right on the beginning of his wold career. Great songs, beautiful voice, handsome, positive energy, in one word - perfect!
If only he was still alive, he would've been world famous by now. He died just before the release of an album in English. He should be out there on the top, among singers like Frank Sinatra, Ray Charles, Freddie Mercury...
Tose has a magical angelic voice. He was and always will be in my heart as he know how to heal my heart with his music. Besides his voice he also has the strongest lyrics I've ever heard in my life.
His voice was the best mail voice ever! Tose, we miss you more and more, no one will ever take your place... You still make my life more beautiful every day because I can imagine one single day without your beautiful voice and face.
He was said to be elvis numb 2 because he felt the music and as a person he was an angel. "R.I.P" but you are probably singing on the heaven
. . most beautiful voice, most beautiful eyes, most beautiful look, most beautiful angel = TOSE PROESKI. . . THAT'S REASON WHY IS HE THE GREATEST - natasa
To improve his singing, Proeski took classes in New York from maestro William Riley, who was also coach to famous tenor, Luciano Pavarotti. When he returned, Proeski held humanitarian concerts throughout the Republic of Macedonia. He was awarded with the Mother Theresa Humanitarian Award and in 2003 he became a Regional UNICEF Ambassador. - Omerta
Tose is one and only.. For all times.. You can't stop watching him, once you see him and hear his voice.. This is a voice of angel... - snezanaena
I surely agree Tose is number 1 like no one else, and I'd like to say that I do not prefer Macedonian music although I am Macedonian, but there's one exception... And that's Tose Proeski... His masterpiece "Tajno moja"( ) moves me, makes me cry, and I feel like we were fortunate to have him among us. - Metalexander
Tose is one of the best, shame he didn't make better international career, he was very very talented and was gifted with perfect voice! Forever in our hearths angel!
Tose is simbol of.. love, peace, humanity, kindness, a man with charisma and big heart, sunny smile and a voice of an angel. - Omerta
Tose was the best singer in our country, well not only in Macedonia, almost on the whole Balkan. I am proud because I'm Macedonian and I'm glad that Tose reached this place
Because music is his life.
Because he lives for the music.
And with music he wiil live forever in our hearts! - tosesonce
For all people who visit this site. Just listen one song of Tose Proeski.. I you will know why he is number 1! - tosesonce
Related Lists
Greatest Tose Proeski Songs