Toshi - X Japan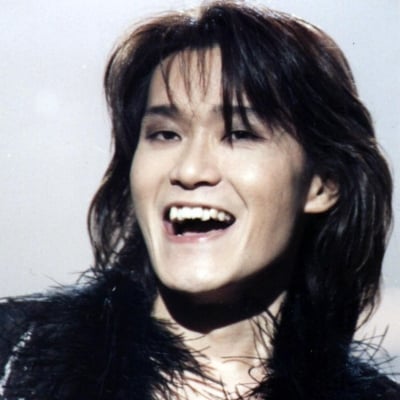 Found on narod.ru
Comments
Top
Popular
Newest
What is a great voice? Is it a beautiful voice? Is it a voice full of feelings, love, sadness? I love Maria Callas' voice not only because her voice is beautiful, but because she sings as people live, she doesn't pretend. And Toshi does the same, of course he's got a great voice but above all, he can give a color to every feeling. He's a great singer.
Toshi - San has really an amazing voice. When I heard it the first time, I wondered about. It was Fujimura Yukihiro, who brought me made me to a fan from X - Japan. The fist song ever I heard from tie band, was Blue Blood. And from the first moment, I felt a deep administration for the band and for Toshi - Sans great voice. Today I'm a fellow fan of X - Japan.
Toshi might not be the greatest singer EVER but he should easily be in the top ten. He beats out Freddie Mercury and Madonna easily... Maybe not Sarah Brightman, but that really is comparing apples to oranges, listen to his tone! It's remarkable for a singer to keep that growl and swagger from the start of their career on into their later years, truly one of the best.
He has a unique voice. His voice makes us feel in glory. He sings with his heart and soul and he is very expressive. I'm not from Japan but even not understanding very well the Japanese lyrics I can feel the deepness of the songs and my emotions emerge as petals of flowers. I do love him. And his voice matches perfectly X-Japan that is the best band of all times.
Toshi deserves more than just rank 52... He can share a lot of emotions with his voice. He transmits us the meaning of the song through his voice. We understand even if we don't speak Japanese. Sometimes he sings on the highest, and sometimes he is powerful and rock! X Japan is everything for me.
His voice made me mourn with emotion, His voice is powerful and unique, I think that Toshi has a great voice and deserves to be among the best singers. He is the vocalist of x Japan, a mythical band that has won the Revolver Golden God award to best international band. LOve X Japan!
Toshi's voice is extremely versatile. He carefully sculptures the melodies he sings to breathtaking beauty. His expressive style grabs your emotions, whether the song is a soaring ballad or a power rock anthem. No-one could ever replace his beautiful voice in X Japan.
His voice is perfect! When he sing sad song, It's make me cry. I never hear perfect voice like him. I love his voice! His voice is amazing! He can show many emotion. I'm sorry my English is poor, but It's from all of my hart! I love his voice! Toshi is best vocal for me
You will never hear another vocalist like ToshI! He has the most amazing breath taking voice you will ever hear! Love ToshI & his singing! He is truly unique & like no other! ToshI is the best in the world!
Toshi's voice is the most beautifulest voice in the world and I think people should know that. He sounds like an angel that has come down from heaven to sing for us.
Few people POSE boast a voice like Toshi, but almost none can print such a passion At each note she sings, only he can make the compositions of Yoshiki artwork.
He's really good at singing. He could reach a high tone well! He even dressed well in each concert! Many people love his voice and his songs.
Is a voice unique, and sound from the bottom of heart, so much emotions in your expression, is a perfect feeling.
His voice is very original and when he sing I feel good. He feel music! I love X Japan because the are better than bands from America.
I could listen to his voice forever basically. To me, Toshi is up there with Freddie Mercury... He's just as good live as he is recorded.
His singing voice is totally amazing and every X Japan fan loves him. His octave levels totally blow any singer out of the water.
X JAPAN great band, brought together great musicians, and Toshi is no exception. I do not think j-rock without his voice.
Toshi's voice when he sings is just amazing and so unique especially when you listen to tears
His voice is like a crystal. When I hear X Japan's ballads singing by him, I'm crying. It's beautiful and very nostalgic.
Definitely the best singer I've come across. He was rocking in like the 80's and he is still rocking now. I love you Toshi!
Toshi, the voice of X - Japan. He's an absolutly great singer with a so unforgettable voice, that I always know him, when I hear a song from him or from X - Japan. I really admire Toshi - san for his great voice, that really goes over three octaves. And withouth Toshi - san my favorite guitarist would never had come on stage, so for that he has my very special thank. Domo arigatou gozaimasu Toshi - san.
Last on the list? Below every other bad artist you can think of? This is disgusting.
Amazing singer... I love the band X Japan... I listen to them all the time I will never get tired of there music...
Toshi is a great singer that expresses his emotions thru the X Japan Songs.
Toshi: a singer with a particular and unique voice. The best of all times.
Related Lists
Best Male Singer of Japan
Best X JAPAN Song
Top Ten Reasons to Love Japan
Greatest Male Frontman in Japan