Sitcoms That Try to Be Funny But Are Not
The Top Ten
1
Two and a Half Men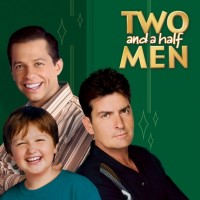 Two and a Half Men is an American television sitcom that began broadcast on CBS on September 22, 2003, and ended on February 19, 2015 after twelve seasons.
Dumb show that somehow lasted for just over a decade.
It was bad when Ashton Kutcher came in but before that it was hilarious!
Much worse than King Of The Hill. King of the hill is funny if you are smart enough to understand the satire and subtle humour. but creator Mike Judge named this show as his most series one but it is still clever. this show is just terrible - JasperB
This is an awful show
2
Married... with Children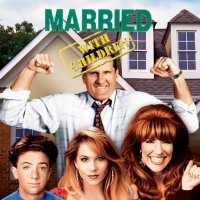 Married... with Children is an American television live-action sitcom that aired on Fox, created by Michael G. Moye and Ron Leavitt. Originally broadcast from April 5, 1987 to June 9, 1997, it is the longest-lasting live-action sitcom on Fox, and the first to be broadcast in the network's primetime ...read more.
I watched many episodes of this show and did not laugh once - DaWyteNight
3
South Park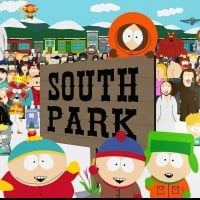 South Park is an American adult animated sitcom created by Trey Parker and Matt Stone for the Comedy Central television network. The show is about four boys, who are Stan Marsh, Kyle Broflovski, Eric Cartman, and Kenny McCormick, and their adventures in South Park, Colorado.
Slapstick can be funny, just because people dislike/hate it does not mean they have a bad taste in humour, they don't like the same thing as you. The fandom is one of the worst.
it was ok when I was 7 and seeing kids cursing was something cool
now it's easy to see it's just garbage
Just because you don't like slapstick does not mean it can't be funny
You could have bad taste in humor, who knows
This is just rude not funny unlike family guy
4
iCarly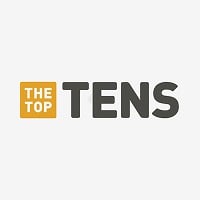 iCarly is an American teen sitcom that ran on Nickelodeon from September 8, 2007 until November 23, 2012. The series, created by Dan Schneider, focuses on teenager Carly Shay, who creates her own web show called iCarly with her best friends Sam Puckett and Freddie Benson.
This needs to be in at least the top 10, it sucked.
It was funny when I was a 9-12 year old, but now...rewatching it, it is so cancerous. - DaWyteNight
Kind of a guilty pleasure for me, since I enjoyed it when younger. It's stupid humor, but it's no worse than "grown-up" shows like TBBT.
5
Marvin Marvin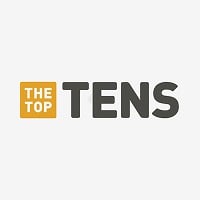 Marvin Marvin is an American science fiction slapstick comedy television series that aired from November 24, 2012 to April 27, 2013. The series stars Lucas Cruikshank as the title character Marvin Marvin, an alien teenage boy adjusting to human life.
I can't bear watching it.
It's really funny (and sad) that Nick tried another sitcom with this kid only a few months after his first disaster of a show was abruptly cancelled.
This needs to be at least in the top 10, it was disgusting.
6
Friends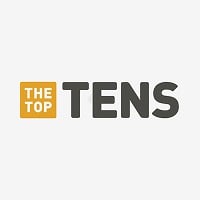 Friends is an American television sitcom, created by David Crane and Marta Kauffman, which originally aired on NBC from September 22, 1994, to May 6, 2004, lasting ten seasons. It now airs on Nick at Nite. ...read more.
Never could get into this one. - DaWyteNight
Never understood the appeal of this. Plus, Jennifer Aniston and David Schwimmer both suck!
I wanna see these characters get deported to Canada.
The most overrated sitcom of all time.
7
Will and Grace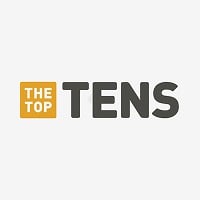 Will & Grace is an American sitcom created by Max Mutchnick and David Kohan about the relationship between best friends Will Truman (Eric McCormack), a gay lawyer, and Grace Adler (Debra Messing), a straight interior designer. It was broadcast on NBC from September 21, 1998 to May 18, 2006, for a total ...read more.
How could anyone not think this show is funny I mean the whole concept is brilliant I suppose thé people who font like the show are just old fashioned and quite frankly sad
8
Ugly Betty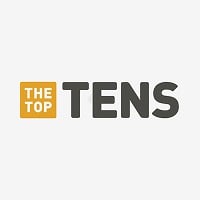 This show was stupid, but at least it never got more praise than it deserved.
Hating bitches, hating bitches everywhere. Two and a half men, TBBT, Family guy are 3 of the funniest sitcoms ever
What are two and a half men, Family guy and TBBT doing here?
9
The Big Bang Theory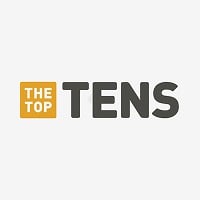 The Big Bang Theory is an American sitcom created by Chuck Lorre and Bill Prady, both of whom serve as executive producers on the series, along with Steven Molaro, and also some wasted guest stars from time to time.
I have to admit that I didn't laugh at all. It's just dull humor with reference jokes that I just don't get at all.
I will admit sometimes it makes me laugh but even then most of the jokes just feel cheap. - DaWyteNight
The Big Bang Theory?!?! Only the funniest comedy in all of human history?!?! Whoever added this to the list has some big problem. - PositronWildhawk
This comment was unintentionally a lot funnier than anything in the show itself.
The Big Bang Theory is awesome, stop hating people.
10
How I Met Your Mother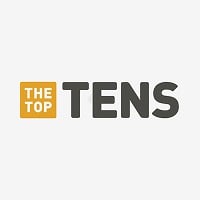 How I Met Your Mother is an American sitcom that originally aired on CBS from September 19, 2005, to March 31, 2014. The series follows the main character, Ted Mosby, and his group of friends in Manhattan.
I love this show but the only funny person is barney
The Contenders
11
Veronica Mars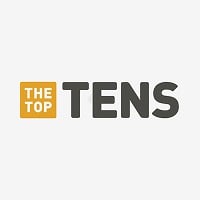 Veronica Mars is an American teen noir mystery drama television series created by screenwriter Rob Thomas.
I haven't seen this, but I'm pretty sure it isn't a sitcom.
12
Hannah Montana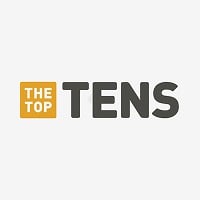 Hannah Montana, also known as Hannah Montana Forever for the fourth and final season, is an American musical comedy series created by Michael Poryes, Rich Correll, and Barry O'Brien which focused on Miley Stewart, a teenager living a double life as an average schoolgirl by day and a famous recording ...read more.
13
Family Guy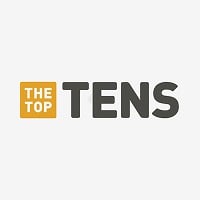 Family Guy is an American adult animated sitcom created by Seth MacFarlane for the Fox Broadcasting Company. The series centers on the Griffins, a family consisting of parents Peter (Idiotic Dad) and Lois (Nagging Wife), their children Meg (Socially Awkward Daughter) Chris (Idiotic Son), and Stewie ...read more.
Every joke they do comes from somewhere else and the ones that don't are lame.
Horrible, horrible show.
14
King of the Hill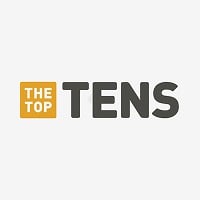 King of the Hill is an American animated sitcom created by Mike Judge and Greg Daniels that ran from January 12, 1997 to May 6, 2010 on Fox.
I don't think its supposed to be funny though I think its more like a drama. if it is supposed to be funny then they are doing a terrible job. - russian
Snore Snore. What was this show about? Why do I care? - fireinside96
this show is so bad it's almost funny!
Adult swim needs to get a clue. - EmmytheAwesome
15
Roseanne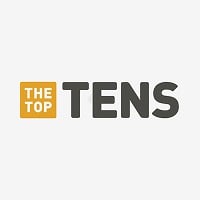 Roseanne is an American television sitcom starring Roseanne Barr and revolving around the fictional Conner family.
Besides Dan it just wasn't that great. - DaWyteNight
16 Samantha Who?
17 Rodney
18
Drake And Josh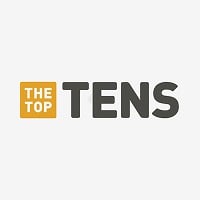 Drake & Josh is an American television sitcom created by Dan Schneider for Nickelodeon. The series follows the lives of two teenage boys with opposite personalities, Drake Parker (Drake Bell) and Josh Nichols (Josh Peck), who become stepbrothers. Both actors previously appeared in The Amanda Show along ...read more.
Two cute boys even Josh was cute when he was overweight.
But it was also ok show, it was better than some of these on the list.
Oh the complaints about laugh tracks, they have been around since?
Another stupid show that's enjoyable to an extent for nostalgic reasons.
Drake & Josh got messed up by the laugh track.
19
Everybody Loves Raymond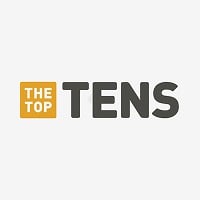 Everybody Loves Raymond is an American sitcom television series created by Philip Rosenthal that aired on CBS from September 13, 1996 to May 16, 2005, with a total of 210 episodes spanning over nine seasons. It was produced by Where's Lunch and Worldwide Pants, in association with HBO Independent Productions. ...read more.
I used to hate this but now I've actually finally gotten into it, it's just that it has some great episodes and then some pretty terrible and boring ones. - DaWyteNight
20
Martin
It wasn't that great or funny of a show but black people worship this just like how white people worship Friends and Seinfeld lol. - DaWyteNight
It was alright, but it wasn't that funny!
21 Hope & Faith
22
Seinfield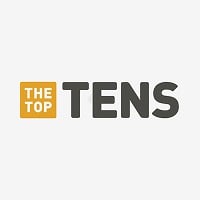 23
Baby Daddy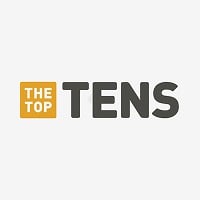 Baby Daddy is an American sitcom created by Dan Berendsen that premiered on June 20, 2012 on ABC Family (later Freeform). The series follows Ben, a man in his twenties, who gets the surprise of his life when a one-night stand leaves his baby at his doorstep. Ben decides to raise his little girl with ...read more.
24
Bizaardvark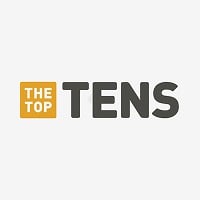 Bizaardvark is an American comedy series starring Madison Hu, Olivia Rodrigo, Jake Paul, DeVore Ledridge, and Ethan Wacker. The series premiered on Disney Channel on June 24, 2016.
25
That 70s Show
It's a pretty good show, but it wasn't that funny! - DaWyteNight
26
Step by Step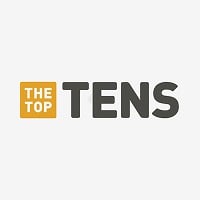 27
8 Simple Rules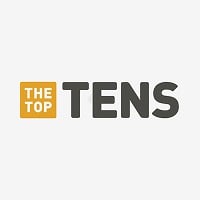 8 Simple Rules for Dating My Teenage Daughter is an American sitcom, originally starring John Ritter and Katey Sagal.
Nope it's funny, especially the first season. The things Paul said and the things Rory said were great. - DaWyteNight
I like the actors and actresses in it but it is just not good
I watched a whole episode of this and didn't laugh once!
28
According to Jim
It's funny. Repetitive yes, but still funny. - DaWyteNight
29
Moesha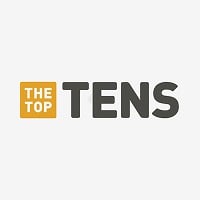 30
Jessie
She's not the best actor in the world, and the jokes aren't that great
31 Friends With Better Lives
32
That's So Raven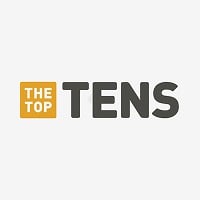 That's So Raven is an American supernatural teen sitcom television series. It debuted on the Disney Channel on January 17, 2003, and ended its run on November 10, 2007. The show had a spin-off series, Cory in the House. The series was nominated in 2005 and 2007 for Emmy Awards for Outstanding Children's ...read more.
33 Mulaney
34 The Secret Diary of Desmond Pfeiffer
35
Dog With a Blog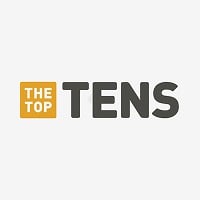 Dog with a Blog is an American television sitcom that premiered on Disney Channel on October 12, 2012, and ended on September 25, 2015. The series stars G Hannelius, Blake Michael, Francesca Capaldi, Stephen Full, Regan Burns, and Beth Littleford. The series was co-created by Michael B. Kaplan.
36
Young & Hungry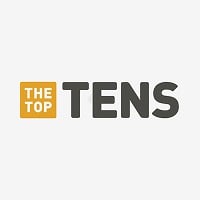 Young & Hungry is an American sitcom created by David Holden. The multi-camera series stars Emily Osment, Jonathan Sadowski, Aimee Carrero, Kym Whitley and Rex Lee, and premiered on ABC Family on June 25, 2014. On March 7, 2016, Freeform renewed the series for a fourth season, which premiered on June ...read more.
37
Men at Work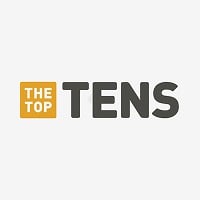 Men at Work are an Australian rock/pop band formed in Sydney. The group is most famous for their hit, "Land Down Under"
I had no idea that there was a sitcom with this name.
38 The Millers
39 Undateable
40
Shake It Up!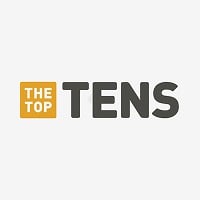 Shake It Up (sometimes stylized as Shake It Up!) is an American sitcom that originally aired on Disney Channel in the United States from November 7, 2010 to November 10, 2013. Created by Chris Thompson and starring Bella Thorne and Zendaya, the show follows the adventures of CeCe Jones (Bella Thorne) ...read more.
I remember when this premiered and I assumed that it would begin the downfall of Disney Channel. My Hannah Montana/WOWP fangirl days were odd.
41
Parks and Recreation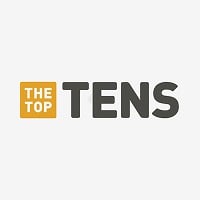 Parks and Recreation, informally known as Parks and Rec, is an American political comedy television sitcom starring Amy Poehler as Leslie Knope, a perky, mid-level bureaucrat in the Parks Department of Pawnee, a fictional town in Indiana.
The only remotely good part of this show was when Jon Hamm guest-starred.
42
Community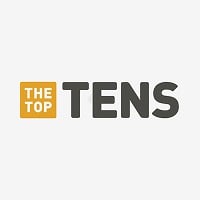 Community is an American television sitcom created by Dan Harmon that aired on NBC and Yahoo! Screen from September 17, 2009 to June 2, 2015. The series follows an ensemble cast of characters played by Joel McHale, Gillian Jacobs, Danny Pudi, Yvette Nicole Brown, Alison Brie, Donald Glover, Ken Jeong, ...read more.
I have never laughed once while watching this show, and I've given it more than enough chances.
43
Jane the Virgin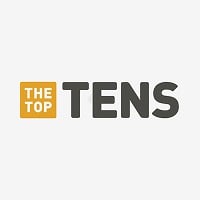 So boring and unfunny it hurts.
44
Boy Meets World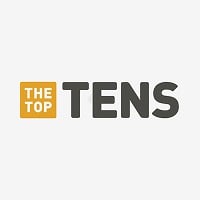 Well I don't think funny was really what it was going for - DaWyteNight
BAdd New Item