Top Ten Best Sitcoms of All Time
The Contenders: Page 13
241
Sarabhai vs Sarabhai
Really a great sitcom, The Best In India
242
Zoey 101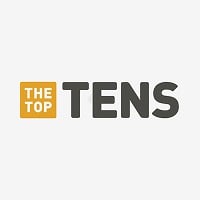 Zoey 101 is an American teen drama television series which originally aired on Nickelodeon from January 9, 2005 until May 2, 2008. It focuses on the lives of teenager Zoey Brooks (Jamie Lynn Spears), her brother (Paul Butcher), and her friends as they attend Pacific Coast Academy (PCA), a fictional ...read more.
This is good, since there's no laugh track & actually a steady plot.
243 The Exes
244
Supernatural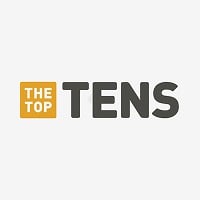 This haunting series follows the thrilling yet terrifying journeys of Sam and Dean Winchester, two brothers who face an increasingly sinister landscape as they hunt monsters. After losing their mother to a supernatural force, the brothers were raised by their father as soldiers who track mysterious ...read more.
This list is incomplete without supernatural" on its list.
Dean and sam rock! Also cass and crowley are awesome
It is not just a sitcom, but also a soap-style drama, it's running long enough to be one.
245 Grace Under Fire
246
Sam & Cat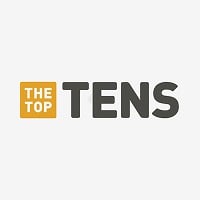 Sam & Cat is an American teen sitcom that originally aired from June 8, 2013, to July 17, 2014, on Nickelodeon. It is a crossover spin-off/sequel of both iCarly and Victorious.
247 Sirens
248
Birds Of A Feather
I know its not a new sitcom but its one of the greatest sitcoms of this century. Love the 90s one and the new version.
249
The Neighbors
Made in 2015 by Tommy Wiseau (creator and actor in 'The Room' (2003)), this series is outrageously funny because of the bad acting, bad dialogue, and of course, Tommy Wiseau. Should be given multiple Emmy's!
250 Acropolis Now
251 Playful Kiss
252 The Sound of Your Heart
253
My Babysitter's a Vampire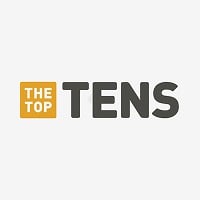 My Babysitter's a Vampire is a Canadian comedy horror television movie starring Vanessa Morgan and Matthew Knight.
254
Dexter's Laboratory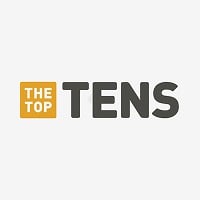 Dexter's Laboratory is an American comic science fiction animated television series created by Genndy Tartakovsky for Cartoon Network, and the first of the network's Cartoon Cartoons. The show is about a kid scientist named Dexter that has a sister named Dee Dee that keeps breaking into his lab.
255
Sex and the City
This show is just inappropriate garbage, the best shows and sitcoms are those that are appropriate for all ages.
Love the characters and the adventures... Perfect cast and perfect show! Couldn't be better, especially with all the wit and just real moments with a twist of hilarity!
I just love all the characters in this sitcom, especially Samantha...
256
The Nanny
A single sick day revealed to me the wonder that is The Nanny. After spending several hours surfing the channels for something decent to watch, I stumbled upon an episode from one of the later seasons and was hooked. However, it was not always on and I rarely had the opportunity to see it. But, when The Nanny came to NICK@NITE, that's when the true addiction began. You'll grow to love every character, and every joke is quality, highlighted by the perfect cast. HILARIOUS! HILARIOUS! HILARIOUS!
#33? Really? This was such a great comedy, with such a dynamic cast contrast. It also had one of the best love-hate-hate-love relations between Niles and CC EVER. Putting this show all the way down at 33 is not really fair compared with South Park and Family Guy, considering those are more 'modern' animated shows. Someone needs to retake this whole thing and recycle or people need to remember life before T.V. went down the drain.
The Nanny has always been in my Top 5 along with Friends. There's just something about Fran Drescher and the rest of the cast that is captivating and every episode just cracks me up whenever I watch the re-runs.
My mother's favorite show. - PerfectImpulseX
V 14 Comments
257
Soap
My parents had been telling me to watch this for years, and I ordered the whole series for them. I watched one episode and was hooked, and everyone I showed it two was sucked in after watching the first two. Bob is amazing! As is Jodi, Jessica Tate, the Major, Burt... everyone! Definitely was instantly one of my top five.
There's only ONE main thing going on, Romance, there needs to be more stuff than just romance, and it's too much of a resemblance to the other soap operas made.
This is more of a Soap Opera than a sitcom.
This is only show both lovers and hates or Soap Operas can both enjoy in same room.
Soap was funnier than a lot of the shows on the list and it still is, Still extremely funny and watchable.
V 4 Comments
258
Black Books
I am still fascinated that a sitcom character like Bernard could be the star of a sitcom; with all those misogynic characters like barney stinson etc. It is good to see a character who just hates everyone - that's real democracy!
I'm actually surprised this one is in the list. but its probably the most hilarious show I've ever seen. dylan moran and bill bailey are just great. a shame there is only 18 episodes
dylan moran manages to give nasty bernard black a touch of vulnerability. He's horrible all the time but you still want to give him a cuddle!
love it!
V 4 Comments
259 Good Times
260
Gilligan's Island
Much more complicated than it appeared... The characters interlocked and played off each other... The Professor was the only super smart guy that was kind of cool and was very important to the castaways survival. It takes a genius to write something that is so seemingly simple, yet works and stays funny time after time.
One of the few sitcoms I enjoyed watching as a child, and one of the few sitcoms that I actually like for the humor itself.
PSearch List
Recommended Lists
Related Lists

Top Ten Funniest Sitcoms of All Time

Top 10 Live Studio Audience Sitcoms of All Time

Most Underrated Sitcoms of All Time

Best Rappers of All Time

Best Singers of All Time
List Stats
45,000 votes
346 listings
11 years, 355 days old

Top Remixes (167)

1. Seinfeld
2. The Simpsons
3. Futurama

Bramuel

1. The Office
2. Parks and Recreation
3. Family Guy

thebazboy

1. Seinfeld
2. How I Met Your Mother
3. The Big Bang Theory

buckeyeguy1
View All 167
Posts
Error Reporting
See a factual error in these listings? Report it
here
.