Top Ten Best Sitcoms of All Time
The Contenders: Page 14
261
The Vicar of Dibley
Oh my God I completely forgot about this show hahaha. (Ya see how my opinion changes frequently? Tomorrow I will like M*A*S*H*. Then I will like Frasier. ) - fireinside96
Love this show--I am sorry that netflix. Ca stoped showing this programming
One of the very worst sitcoms ever
Sorry but how can someone here put the very worst sitcom. Is it because its about a Vicar? Its totally the opposite of Fundamentalist Christians, they would hate nearly everything in it
This is one of the best sitcoms. love the jokes at the end, Alice's reaction.
V 5 Comments
262
Dharma & Greg
How this show is not still on the air is a mystery to me! All of the characters had a fantastic chemistry and every line is worth quoting and laughing at! Truly one of the best sitcoms ever!
Loved the show, was upset when they canceled it. Being spiritual conscious, it really resonated with me : )
Truly a great amongst the crap on this list, every character is great and they really teach a lesson on how to handle people different than yourself.
V 1 Comment
263
Who's the Boss
Will they, won't they. Gota love the Tony and Angela chemistry!!!
One of the best shows of the 1980's! Can't wait for all the seasons on DVD! Whoot!
V 1 Comment
264
Wings
Best characters, brilliant writing, swift humour.
The best.
Just the relationship between Tim Daly and Steven Weber as the Hacket brothers was enough to put this show in the top ten. With the rest of the amazing supporting cast by far one of the finest sit com's of all time.
Mid 90's good list among the bigs like friends and Fraser and everybody lives Raymond etc
265
Get Smart
This show still stands up today. Most classics do. Get ready for the movie adaptation next year. Should be good with Steve Carrel as agent 86.
How this show makes an appearance at 167 is beyond me. One of the five greatest sitcoms of the '60s and certainly a top-50 all time.
V 1 Comment
266
Allo Allo
Who else tried to do a goofy European accent because of this? I bet the Americans WISHED they made this. Instead they have repetitive kiddie sitcoms set in high schools, and cliched teen sitcoms about groups of friends in Manhattan.
This show deserves way more. The catchphrases were amazing and never got old. Yes even Michelle saying the line over and over again or Crabtree with his bad French (English) got me laughing every time they said it. - MelonMan
The German officers were all scene stealers. The camp Lieutenant Hubert Gruber, the pompous Colonel Kurt Von Strohm, the clumsy Captain Hans Geering, the deadpan General Erich Von Klinkerhoffen. Way more interesting than Penny the bimbo waitress in some Friends wannabe.
Good moaning.
V 4 Comments
267
Til Death
One of the funniest, and I've seen almost every show there is 'must see'
268
My Hero
One of the best comedy shows form the Uk. BRILLIANT! Would love to see some bloopers. Can't imagine how they could stop giggling while doing this show. - Scorpion
My Hero is so funny, I have some episodes on my PC. Can't stop laughing.
You can watch the whole series on youtube.
Hillarious
269
The Brady Bunch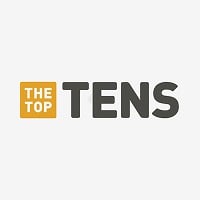 Heres the story of a lovely heres a story of a man named Brady. This loving 60s sitcom starring Robert Reed And florence Henderson as mike and carol Brady who have 6 kids Greg Marcia Peter Jan Bobby and cindy And there Housekeeper Alice. Also Allan melvin makes guest appearences as Sam the Butcher. A good family sitcom
It was a good sitcom, except for one thing, There's a laugh track, which makes sitcoms bad.
There was a lady who met a fellow... I have no idea what the rest of the song is!
This show smells like a pile of butts, which means it's terrible!
270
Bewitched
When Samantha twitches her nose, we are all 'Bewitched'
Bewitched definitely paved the way for girl powered shows line jeannie charmed and sabrina
You forgot Every Witch Way, that's the latest witch related show.
It's good except for the laugh track.
Aw - Ilovedolphins4b
V 2 Comments
271
Chuck
Absolutely awesome! Comedy, drama, and action in 40-minutes episodes. Do you need anything more? Don't think so! Anyhow, whatever your opinion about the show is, Sarah (Yvonne Strahovski) makes it worth watching. Damn she's gorgeous!
1 of the best shows ever! :) fight sequences are great and each actor plays their parts brilliant

The show itself is a brilliant concept and only got better and better
One of the best shows ever.
Actors act brilliantly and gets better with every episode.
One of the best spy-sitcoms. Land it up in the top 10.
Ridiculous that this classic is rated 125
V 1 Comment
272
Hannah Montana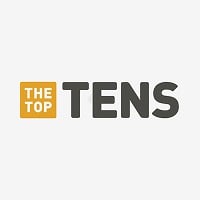 Hannah Montana, also known as Hannah Montana Forever for the fourth and final season, is an American musical comedy series created by Michael Poryes, Rich Correll, and Barry O'Brien which focused on Miley Stewart, a teenager living a double life as an average schoolgirl by day and a famous recording ...read more.
A bit shocked about seeing Disney series here but I really loved this one too bits. Disney are trying to make a next Miley Cyrus but I will never happen. Love this wizards, suite life, friends, stargate sg 1 and SO MUCH MORE
Hannah Montana was one of the WORST sitcoms on Disney Channel, you know that Miley Cyrus became a drug addict after that, no wonder the channel is full of horrible chunks of garbage you call stars.
You might call it one of the worst but its actually from her better times before wrecking ball. urgh
273 Father Knows Best
274
Jessie
Seriously all the arguments against Jessie is that there are laugh tracks, that most sitcoms have and shouldn't bother you, and that it's racist, which is a really stupid excuse. Be glad that some shows feature a multiracial cast. Much people on this lists are just biased against teen sitcoms (I used to be too) and use nonsense argumentation because they won't admit that they're the ones who are childish and politically incorrect, not the shows. Now back to Jessie. Just seeing a little part of it I didn't like the show. But I have this with most shows. Starting to watch it on Netflix from the beginning, I found out how amazing this show is. The characters and their recurring jokes are genius, it reminds me of Everybody Loves Raymond, the storylines are good, the setting is nice and the themes are very varying, from having an argue on the playground or school projects to social inequality and the concept of succeeding in life. Jessie isn't my favorite sitcom but a top 10. Lowest on ...more - Sangam
I thought it was a good show, until there was racist content + there's laugh tracks
This is the newest and for me, the most funniest Show ever made by Disney Channel. It makes me wanna join the casts too! Hey Jessie!
Why would it be good when there's a laugh track bothering anyone who watches it.
Second to last good live-action show on Disney.
275
Sonny with a Chance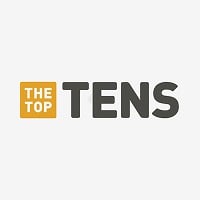 Sonny with a Chance is an American sitcom created by Steve Marmel which aired for two seasons on Disney Channel from February 8, 2009 to January 2, 2011. The series follows the experiences of teenager Sonny Munroe, portrayed by Demi Lovato, who becomes the newest accepted cast member of her favorite ...read more.
This show sucked, should not be on the list.
We know u tried but there are better shows that should be above in the list..
One of the funniest Sitcoms made by Disney Channel! So Far So Great Believe it!
276
The Danny Thomas Show (Make Room for Daddy)
Like many of the old shows, a lot of warmth, comedy, and situations that one could relate to.
277
Big Time Rush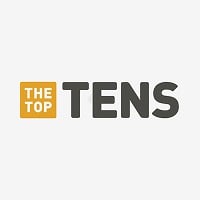 Big Time Rush is an American television series that originally aired on Nickelodeon from November 28, 2009 until July 25, 2013. It was created by Scott Fellows (also the creator of Ned's Declassified School Survival Guide and Johnny Test and the head writer of The Fairly OddParents)
Oh you only hate it because it's a boy band.
You are saying b0y b@ndz sUcK! 1111! 1111!
B.T.R. is only good because of the music songs, but everything else about this show is garbage, except that it has no laugh track.
278
Zeke & Luther
This show was good, it was like the Ned's Declassified of Disney. - nelsonerico4
279
American Dad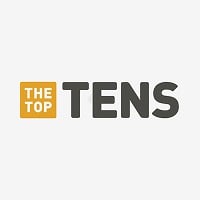 American Dad! is an American adult animated sitcom created by Seth MacFarlane, Mike Barker, and Matt Weitzman for the Fox Broadcasting Company.
Underrated! More down-to-earth than Family Guy, but fantastic storylines and hilarious characters - Klaus the German fish, Roger the drunk Alien and Stan the crude, overbearing Republican!
A good alternative to Family guy with great characters and sometimes very good points.
If it weren't for roger I would pick friends
Underrated? why because its stupid. I watched it and that alien vomiting everywhere.
V 1 Comment
280 I Hate My Teenage Daughter
PSearch List
Recommended Lists
Related Lists

Top Ten Funniest Sitcoms of All Time

Top 10 Live Studio Audience Sitcoms of All Time

Most Underrated Sitcoms of All Time

Best Rappers of All Time

Best Singers of All Time
List Stats
45,000 votes
346 listings
11 years, 358 days old

Top Remixes (167)

1. Seinfeld
2. The Simpsons
3. Futurama

Bramuel

1. The Office
2. Parks and Recreation
3. Family Guy

thebazboy

1. Seinfeld
2. How I Met Your Mother
3. The Big Bang Theory

buckeyeguy1
View All 167
Posts
Error Reporting
See a factual error in these listings? Report it
here
.