Top Ten Best Sitcoms of All Time
The Contenders: Page 17
321
Bewitched
When Samantha twitches her nose, we are all 'Bewitched'
Bewitched definitely paved the way for girl powered shows line jeannie charmed and sabrina
You forgot Every Witch Way, that's the latest witch related show.
It's good except for the laugh track.
Aw - Ilovedolphins4b
V 2 Comments
322
Dharma & Greg
How this show is not still on the air is a mystery to me! All of the characters had a fantastic chemistry and every line is worth quoting and laughing at! Truly one of the best sitcoms ever!
Loved the show, was upset when they canceled it. Being spiritual conscious, it really resonated with me : )
Truly a great amongst the crap on this list, every character is great and they really teach a lesson on how to handle people different than yourself.
V 1 Comment
323
Soap
My parents had been telling me to watch this for years, and I ordered the whole series for them. I watched one episode and was hooked, and everyone I showed it two was sucked in after watching the first two. Bob is amazing! As is Jodi, Jessica Tate, the Major, Burt... everyone! Definitely was instantly one of my top five.
There's only ONE main thing going on, Romance, there needs to be more stuff than just romance, and it's too much of a resemblance to the other soap operas made.
This is more of a Soap Opera than a sitcom.
This is only show both lovers and hates or Soap Operas can both enjoy in same room.
Soap was funnier than a lot of the shows on the list and it still is, Still extremely funny and watchable.
V 4 Comments
324
Wings
Best characters, brilliant writing, swift humour.
The best.
Just the relationship between Tim Daly and Steven Weber as the Hacket brothers was enough to put this show in the top ten. With the rest of the amazing supporting cast by far one of the finest sit com's of all time.
Mid 90's good list among the bigs like friends and Fraser and everybody lives Raymond etc
325 Good Times
326
Black Books
I am still fascinated that a sitcom character like Bernard could be the star of a sitcom; with all those misogynic characters like barney stinson etc. It is good to see a character who just hates everyone - that's real democracy!
I'm actually surprised this one is in the list. but its probably the most hilarious show I've ever seen. dylan moran and bill bailey are just great. a shame there is only 18 episodes
dylan moran manages to give nasty bernard black a touch of vulnerability. He's horrible all the time but you still want to give him a cuddle!
love it!
V 4 Comments
327
Til Death
One of the funniest, and I've seen almost every show there is 'must see'
328
Corner Gas
One of the funniest sitcoms, the real "show about nothing".
329
Glee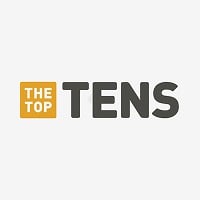 Worst sitcom ever
I love Glee, but it shouldn't be on this list. It's not really a "sitcom" it's more dramatic then that title.
The First second And Third Seasons Are The Best
Its not a terrible sitcom, maybe you just hate musicals. Its more of a sitcom/musical.
But please I hope the best looking guy in the whole show is not a I can't say it. He can't be.
V 4 Comments
330
Sonny with a Chance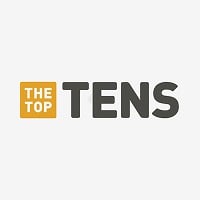 Sonny with a Chance is an American sitcom created by Steve Marmel which aired for two seasons on Disney Channel from February 8, 2009 to January 2, 2011. The series follows the experiences of teenager Sonny Munroe, portrayed by Demi Lovato, who becomes the newest accepted cast member of her favorite ...read more.
This show sucked, should not be on the list.
We know u tried but there are better shows that should be above in the list..
One of the funniest Sitcoms made by Disney Channel! So Far So Great Believe it!
331
A.N.T. Farm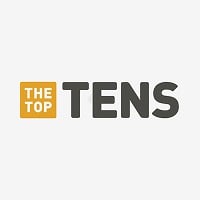 A.N.T. Farm is an American teen sitcom which originally aired on Disney Channel from May 6, 2011 to March 21, 2014. It first aired on May 6, 2011, as a special one-episode preview and continued as a regular series starting on June 17, 2011. After airing as the preview of the series, the pilot episode ...read more.
332
Zeke & Luther
This show was good, it was like the Ned's Declassified of Disney. - nelsonerico4
333
The Nanny
A single sick day revealed to me the wonder that is The Nanny. After spending several hours surfing the channels for something decent to watch, I stumbled upon an episode from one of the later seasons and was hooked. However, it was not always on and I rarely had the opportunity to see it. But, when The Nanny came to [email protected], that's when the true addiction began. You'll grow to love every character, and every joke is quality, highlighted by the perfect cast. HILARIOUS! HILARIOUS! HILARIOUS!
#33? Really? This was such a great comedy, with such a dynamic cast contrast. It also had one of the best love-hate-hate-love relations between Niles and CC EVER. Putting this show all the way down at 33 is not really fair compared with South Park and Family Guy, considering those are more 'modern' animated shows. Someone needs to retake this whole thing and recycle or people need to remember life before T.V. went down the drain.
The Nanny has always been in my Top 5 along with Friends. There's just something about Fran Drescher and the rest of the cast that is captivating and every episode just cracks me up whenever I watch the re-runs.
Aw - Ilovedolphins4b
V 12 Comments
334
Hannah Montana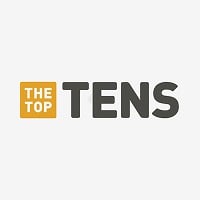 Hannah Montana, also known as Hannah Montana Forever for the fourth and final season, is an American musical comedy series created by Michael Poryes, Rich Correll, and Barry O'Brien which focused on Miley Stewart, a teenager living a double life as an average schoolgirl by day and a famous recording ...read more.
A bit shocked about seeing Disney series here but I really loved this one too bits. Disney are trying to make a next Miley Cyrus but I will never happen. Love this wizards, suite life, friends, stargate sg 1 and SO MUCH MORE
Hannah Montana was one of the WORST sitcoms on Disney Channel, you know that Miley Cyrus became a drug addict after that, no wonder the channel is full of horrible chunks of garbage you call stars.
You might call it one of the worst but its actually from her better times before wrecking ball. urgh
335
Allo Allo
Who else tried to do a goofy European accent because of this? I bet the Americans WISHED they made this. Instead they have repetitive kiddie sitcoms set in high schools, and cliched teen sitcoms about groups of friends in Manhattan.
This show deserves way more. The catchphrases were amazing and never got old. Yes even Michelle saying the line over and over again or Crabtree with his bad French (English) got me laughing every time they said it. - MelonMan
The German officers were all scene stealers. The camp Lieutenant Hubert Gruber, the pompous Colonel Kurt Von Strohm, the clumsy Captain Hans Geering, the deadpan General Erich Von Klinkerhoffen. Way more interesting than Penny the bimbo waitress in some Friends wannabe.
Good moaning.
V 4 Comments
336
The Vicar of Dibley
Oh my God I completely forgot about this show hahaha. (Ya see how my opinion changes frequently? Tomorrow I will like M*A*S*H*. Then I will like Frasier. ) - fireinside96
Love this show--I am sorry that netflix. Ca stoped showing this programming
One of the very worst sitcoms ever
Sorry but how can someone here put the very worst sitcom. Is it because its about a Vicar? Its totally the opposite of Fundamentalist Christians, they would hate nearly everything in it
This is one of the best sitcoms. love the jokes at the end, Alice's reaction.
V 5 Comments
337
2 Broke Girls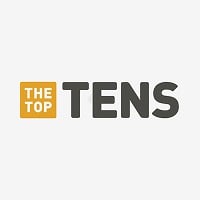 2 Broke Girls is an American television sitcom that aired on CBS from September 19, 2011 to April 17, 2017. The series was produced for Warner Bros. Television and created by Michael Patrick King and Whitney Cummings. Set in the Williamsburg neighborhood of Brooklyn, New York City, the show's plot follows ...read more.
It is hilarious! All the dialogues are simply amazing, great writing job! And the characters are awesome too. You have to watch it!
338
Sex and the City
This show is just inappropriate garbage, the best shows and sitcoms are those that are appropriate for all ages.
Love the characters and the adventures... Perfect cast and perfect show! Couldn't be better, especially with all the wit and just real moments with a twist of hilarity!
I just love all the characters in this sitcom, especially Samantha...
339
My Hero
One of the best comedy shows form the Uk. BRILLIANT! Would love to see some bloopers. Can't imagine how they could stop giggling while doing this show. - Scorpion
My Hero is so funny, I have some episodes on my PC. Can't stop laughing.
You can watch the whole series on youtube.
Hillarious
340
Big Time Rush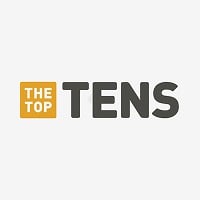 Big Time Rush is an American television series that originally aired on Nickelodeon from November 28, 2009 until July 25, 2013. It was created by Scott Fellows (also the creator of Ned's Declassified School Survival Guide and Johnny Test and the head writer of The Fairly OddParents)
Oh you only hate it because it's a boy band.
You are saying b0y [email protected] sUcK! 1111! 1111!
B.T.R. is only good because of the music songs, but everything else about this show is garbage, except that it has no laugh track.
PSearch List
Recommended Lists
Related Lists

Top Ten Funniest Sitcoms of All Time

Top 10 Live Studio Audience Sitcoms of All Time

Most Underrated Sitcoms of All Time

Best Rappers of All Time

Best Singers of All Time
List StatsUpdated 21 Aug 2017
44,000 votes
342 listings
11 years, 239 days old

Top Remixes (164)

1. Seinfeld
2. The Simpsons
3. Futurama

Bramuel

1. The Office
2. Parks and Recreation
3. Family Guy

thebazboy

1. Friends
2. How I Met Your Mother
3. Modern Family

PranshuOj
View All 164
Posts
Error Reporting
See a factual error in these listings? Report it
here
.