Top Ten Best Sitcoms of All Time
The Contenders: Page 4
61
Taxi
To the poster before, you sir are an idiot, the show only got better, Taxi is to comedy, what Star Trek is to Science Fiction.
Way to low on the list, set the standard for everything that came after.
Taxi #53? A very clever comedy with a great cast.
Definitely The best show on T.V. at the time. it was top rated then and it should be one of the best rated now
V 2 Comments
62
My Wife And Kids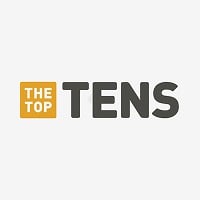 Really funny, I first saw it switching channels randomly and couldn't stop laughing! xD Should be in higher position
how can my wife and kids not be on this list its one of the funniest shows everyone has to love this show
this show is HILARIOUS for both adults and kids. it should be #1!

I never understood how they could stop this show.
Just the character of 'Michael' is one of the funniest
In T.V. history.
V 4 Comments
63
The Inbetweeners
I'm assuming this is the uk version, in which case it should at least be in the top 20, it's quite possibly the funniest T.V. show I've seen, alongside the IT crowd and the big bang theory
It's so funny some of the situations that will jay Simon Neil get themselves into is absolutely genius and hilarious
The funniest T.V. show I've ever seen, made me almost cry with laughter. It's original, and it has none of that canned laughter crap. It's a shame they only made 18 episodes, but I can't wait for The Inbetweeners Movie 2.
The inbetweeners uk version should be in the top ten
64
Leave it to Beaver
I don't watch this often, but once I was at my friends house and I saw a few episodes. They were funny, and had a good plot. This needs to be higher. - Minecraftcrazy530
Should be rated much higher despite its age.
Too many young kids don't know this show. It would be way higher! - olliv
Lower voting is because of lower views. Many of younger generation have not seen and, if so, I dismiss as 'corny' and not give it a chance--which is too bad.
65
What I LIke About You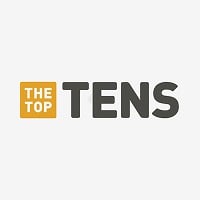 What I Like About You is an American television sitcom set mainly in New York City, following the lives of two sisters, older sister Valerie Tyler and teenaged sister Holly.
Sounds good - Ilovedolphins4b
66
Liv and Maddie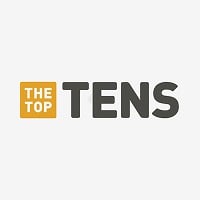 Liv and Maddie is a live-action Disney Channel sitcom that started in 2013, and ended on March 24, 2017. It is about two identical twin sisters named Olivia "Liv" Rooney and Madison "Maddie" Rooney (both portrayed by actress Dove Olivia Cameron; born in January 1996 as Chloe Celeste Hosterman) who reunite ...read more.
This show is adorable! We need more shows like this! This show says people can be friends no matter how different they are! Nick hasn't made a show this good since SpongeBob! Not only that, Nick hasn't made ANY good shows since TUFF Puppy! This show is excellent in every sense of the word! I hope it lasts for AT LEAST four seasons, if not five seasons, six seasons, seven seasons, or even eight seasons! Maybe even TEN seasons! This is a must watch show! It is so unbelievably amazing! You have to see it to believe it!
I saw it, and it was HORRIBLE, PUTRID, CRAPPY & STUPID! What a horrible show, no wonder magical shows are much better.
Why is this above Wizards Of Waverly place? This SUCKS, and the mom makes me want to claw my eyes out
This trash doesn't deserve to be here. New Disney channel sucks! - olliv
Yes I miss this show a lot so good - Ilovedolphins4b
V 2 Comments
67
Wizards of Waverly Place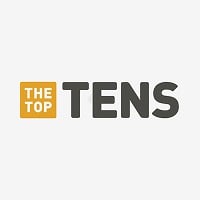 Wizards of Waverly Place is an American fantasy teen sitcom which ran from October 12, 2007 to January 6, 2012 on Disney Channel. The series was created by Todd J. Greenwald, and stars Selena Gomez, David Henrie and Jake T. Austin as three wizard siblings with magical abilities competing to win sole ...read more.
This is pretty funny, and entertaining. However, it's plot is so messed up to nonexistent that it's a contradiction of its self. You can watch one episode and then the next and wonder what the hell just happened. And where did their pet dragon/dog disappear too? - GodSlayer
The last good live-action show on Disney Channel.
A funny one, I remember the school where people had Harry Potter glasses.
Nostalgic. - Quigsley
V 2 Comments
68
Barney Miller
Had a great ensemble cast of deadpan actors and much of the best writing. A gem.
Barney Miller is easily top 25, but didn't make this list. Oh, how people forget...
What are you kidding? No list would be complete without it.
There is no way this show should be this far down. Easily a top 20.
69
Dad's Army
David Croft knew how to write wartime humour. When this series finally finished, he left the antics of the Home Guard behind, crossed the channel and veered towards the French Resistance with another wartime sitcom called Allo Allo. - mcvito
This had many memorable episodes including All is Safely Gathered In, Menace from the Deep, Time on My Hands, The Deadly Attachment, My British Buddy and If the Cap fits among others.
Lets see Dad's Army or New Girl? Of to put it in other words a bumbling Home Guard officer or a dorky girl? It's more daring to take the mickey out of the British army than a dorky hot girl.
Who do you think you are kidding Drake & Josh, if you think you're on the run?
We are the boys who will stop your little game, we are the boys who will make you think again. So who do you think you are kidding Big Bang Theory, if you think old England's done!
V 12 Comments
70
Victorious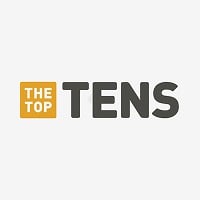 Victorious is an American sitcom created by Dan Schneider that originally aired on Nickelodeon from March 27, 2010 through February 2, 2013 . The series revolves around aspiring singer Tori Vega, a teenager who attends a performing arts high school called Hollywood Arts High School, after taking her ...read more.
Absolutely great sitcom with stunning cast
It sucks, it's like Hannah Montana until Ariana Grande surpassed Victoria Justice to sing. - nelsonerico
I watch the reruns all the time it's the best
It is the WORST! Stop watching brain rotting talentless shows.
Never seen but if you are not a child, you can't really slag off shows made for a different age to YOU.
Nostalgic. - Quigsley
V 6 Comments
72
Peep Show
HOW IS THIS SO FAR DOWN its possibly the greatest of all time and easily the best still running
Definitely the greatest and most underrated sitcom of all time
This show is HILARIOUS. A complete sleeper hit. If you have Netflix, watch this. It's British comedy at its finest.
V 2 Comments
73
Three's Company
This list is a joke, The top 10 of all time did not happen all in the past 15 years. Please Three's Company is a perfect example this show was always hysterical, often thought provoking, way ahead of its time, and used physical and mental comedy.
Three's company is such a fun show. Laugh out loud. John ritter and don knotts did an amazing job with their physical comedy. Love three's company.
the funniest show I ever watched! I have never laughed out loud so much
Number 1
V 7 Comments
74
Third Rock From the Sun
Man, it should have been number one, I can't believe it! So dissapointed that no one ever see this show. Watch it guys, you'll change your mind.
How could this not be on the top ten list! The show had six GREAT seasons serveral Emmy nominations, and wins. Includeing best leading actor in a comedy series, winning three times! And best actress! So again I ask how could this show not be on this list!
That is so right! This show definitely is a hit, should deserve more credit that's all!
75th place? While Friends number ONE, I mean it is hallarious...on occasion. This show was nothing but pearl after pearl. Come on! It can do much better then this! VOTE for The third rock from the sun people
V 19 Comments
75
Martin
this show is halarious from begining to the last season. martin and his crazy characters were priceless the show was ahead of its time and original there was nothing like it at the time.And there still nothing like it till this day.
Best sitcom comedy for teenagers and young adults alike. This show made me run home to watch every night it was on. So laugh out loud funny!
This show is hilarious from beginning to the last season. martin and his crazy characters were priceless the show was ahead of its time and original there was nothing like it at the time. And there still nothing like it till this day.
Funny as heck! - PeeledBanana
V 1 Comment
76
The Beverly Hillbillies
Why this isn't in the Top 10 is beyond me. It had the most watched episode in television show history. Seinfeld can't compare to The Beverly Hillbillies.
This is just an absolute classic. I can't imagine why its this far down on the chart. This was made in the golden age of sitcoms
Still stands up after all these years. I'd rather watch the Hillbillies than any garbage on the tube now.
"I rarely laugh out loud when I watch sitcoms, but this one cracks me up"
V 1 Comment
77
Eastbound & Down
Danny Mcbride is just a comedic genius, one of the most original and hilarious shows I have ever seen
Danny McBRIDE = Humble Genius. Exactly like his character in this very very HBO comedy!
78
Yes Prime Minister
The political humor still rings true today in the USA. Cuts to the heart of politics using the civil servant as foil. - mgenet
Intellectual humor at its best
This show predated the thick of it and veep by 30 years and in a funny way is a lesson in everything that is wrong wit h politics in a insightful cynical way
V 1 Comment
79
The Drew Carey Show
I'd have this in my top 5 easily. Only Seinfeld readily comes to mind as a show that has given me more consistent laughs.
I still watch these years after the show was finished. Everyone still knows what you mean when you call someone Mimi.
Ahead of its time and a classic envelope pusher.
80
Open All Hours
Genuinely an amazing show, perfect balance between comedy and drama. I love it! Andy Samberg pulls off the detective Peralta role perfectly. Not a single person could do better.
Last I checked Open All Hours starred Ronnie Barker and David Jason. - jezza0
PSearch List
Recommended Lists
Related Lists

Top Ten Funniest Sitcoms of All Time

Top 10 Live Studio Audience Sitcoms of All Time

Most Underrated Sitcoms of All Time

Best Rappers of All Time

Best Singers of All Time
List StatsUpdated 23 Aug 2017
44,000 votes
342 listings
11 years, 241 days old

Top Remixes (164)

1. Seinfeld
2. The Simpsons
3. Futurama

Bramuel

1. The Office
2. Parks and Recreation
3. Family Guy

thebazboy

1. Seinfeld
2. How I Met Your Mother
3. The Big Bang Theory

buckeyeguy1
View All 164
Posts
Error Reporting
See a factual error in these listings? Report it
here
.