Top Ten Best Sitcoms of All Time
The Contenders: Page 7
121
Coupling
For me, this trumps Friends and How I Met Your Mother and the like. Funnier and so accurate despite the hyperboles. Wonderful actors too.
Definitely the best sitcom I've ever seen (the UK version, of course). It really has to be in the top ten!
The best sitcom ever (the UK version of cource). It should definitely be in the Top 10!
122
Girl Meets World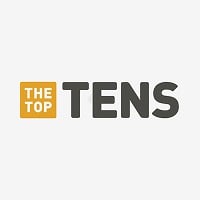 Girl Meets World is an American coming of age television sitcom. The series made its debut on Disney Channel on June 27, 2014.
Aww my favorite show
Terrible show
123 The Revolution Will Be Televised
124
The Middle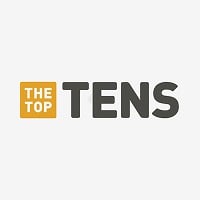 So funny and relateable. Loads better than Modern Family, How I Met Your Mother. It doesn't have shaky camera movement like Modern Family. And you know when to laugh unlike most sitcoms when they has an audience or canned laughter to let you know "you must laugh now". Plus the show has a lot of emotional scenes as well as funny moments. The show is too underrated. Although to be honest, it's better than being highly overrated like Modern Family.
Totally realistic, and FUNNY! If you haven't watched it, you should. You will fall in love with it.
It's really addicting to watch, even if the humor has fallen off a little as the kids get older.
the best
V 10 Comments
125
Spin City
God I have so many sitcoms that I want up there besides "Friends" or "Seinfeld", not saying they're not good, but I prefer the humour of Frasier, Just Shoot Me, Will and Grace, and since Spin City is one of my favorites and is far from the top ten, I'm gonna choose it instead, but not without mentioning that even though I love TBBT, Two and a Half Men, 30 rock, and other actual sitcoms, these will never compare with the ones I mentioned in this comment, it's not being old-fashioned, it's giving credit to the real deal, pioneers of modern sitcoms. I really miss when sitcoms were brilliant.
Loved the show, because of its superb cast. I don't know what's it doing here on rank 75. I think it deserves much better than that. Or I guess I'm just old-fashioned. Loved the Michael J. Fox seasons though the Charlie Sheen seasons weren't bad either. I just hated to see the characters of Nikki, James, Stacey and Janelle disappear from the show. To me they were like 'part of the family'.
This show had it all...definitely is in my top 5 (the Michael J. Fox years). - schumant
126
According to Jim
I seriously hope I'm just blind to not have seen this here. One of my favorites!
What about this one guys, come on I can't be the only person who saw that...
I mean, yes there's been awesome shows but seriously this has to be at least at the top 20.
I'm pretty sure that the ones like new girl, alf, harry and the hendersons, all that good quality sitcoms that are one should really have their place and I mean what about chalie sheen's anger management?
V 4 Comments
127
Veronica Mars
I love VMARS. I am so so delighted that the movie will be in theatres this summer! You know the fan base is still rocking when they can raise more than the desired 2mil to get the interest in filming within the first two days, with an estimated 2 months to raise the money. Veronica mars is definitely one of the most taken for granted T.V. series, three wasn't enough and I'm so happy to know many people agree!
Veronica Mars rocks! The third seson is the best so far. That's why I can't understand why only two million people are watching it every week. I really hope that people give this show a chance because they won't regret it.
Going into it's 3rd season, it's the best show you're not watching! I don't know how half the stuff in this show is allowed past the sensors. The writer Rob Thomas is a genius!
128 The Game
129
Every Witch Way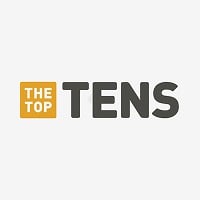 Every Witch Way is an American telenovela-formatted teen sitcom that originally aired on Nickelodeon from January 1, 2014, to July 30, 2015. It is the American version of the Nickelodeon Latin American show Grachi.
This show is a tasty sweet piece of entertainment for families & kids of all ages, the serial format (it's a kids serial, not a soap opera, in case you get confused) is addicting to anyone who watches it, but there's more than just that, the plot is epic and the least likely in a long time to rip off other shows, you better watch it or there's nothing entertaining for you, it casts a spell and takes a hold of you, it leaves you spellbound, there's no laugh track, there's a hint of drama, and nothing is wrong with it whatsoever, it's even better than Friends as a matter of fact, Friends has a laugh track, it has a weak plot and it's not for kids, but Every Witch Way is the other way around, go watch it.
This needs to be higher on the list, it is seriously the best sitcom since the 90's of Nickelodeon, even better since there's no laugh track.
Please bring this higher on the list, it is the best comedy on Nick, you should see it for yourself when the next season comes on, daily episodes make it a serial.
Yes - Ilovedolphins4b
V 1 Comment
130
Still Standing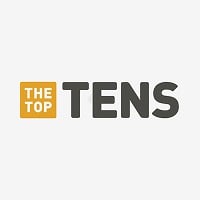 Bill and Judy raising those three kids.....hilarious!!
I have been looking for this on dvd and can't seen to find it...this show is hilarious...love it!
More people would love this show if more people knew about it.
Yes - Ilovedolphins4b
V 3 Comments
131
WKRP in Cincinnati
OH MY GOD I LOVE THIS SHOW SO MUCH!
"Only the mail Herb thats all I'll ever have for u" hahahaha! - fireinside96
The greatest show ever! Every show was as hilarious, if not more so, than the last one. And Jennifer or Bailey... Bailey every single time!
Some of the Greatest lines On T.V. : "As God as my wittness I thought Turkeys could fly",
Without a doubt, one of the best ensemble comedies ever.
V 1 Comment
132
Dharma & Greg
How this show is not still on the air is a mystery to me! All of the characters had a fantastic chemistry and every line is worth quoting and laughing at! Truly one of the best sitcoms ever!
Loved the show, was upset when they canceled it. Being spiritual conscious, it really resonated with me : )
Truly a great amongst the crap on this list, every character is great and they really teach a lesson on how to handle people different than yourself.
V 1 Comment
133
Chuck
Absolutely awesome! Comedy, drama, and action in 40-minutes episodes. Do you need anything more? Don't think so! Anyhow, whatever your opinion about the show is, Sarah (Yvonne Strahovski) makes it worth watching. Damn she's gorgeous!
1 of the best shows ever! :) fight sequences are great and each actor plays their parts brilliant

The show itself is a brilliant concept and only got better and better
One of the best shows ever.
Actors act brilliantly and gets better with every episode.
One of the best spy-sitcoms. Land it up in the top 10.
Ridiculous that this classic is rated 125
V 1 Comment
134
Bob's Burgers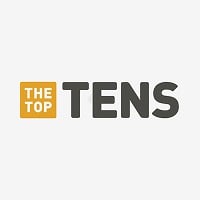 Bob's Burgers is an American animated sitcom created by Loren Bouchard for The Fox Broadcasting Company. It premiered on January 9, 2011 and is still running as of 2017.
Funny
135
ALF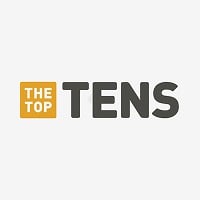 ALF is an American science fiction sitcom that aired on NBC from September 22, 1986 to March 24, 1990. It was the first television series to be presented in Dolby Surround.
This should be on #1 not #196 I love ALF I am A 38 Year old I have all the seasons on dvd
This list is a joke I mean why in the heck isn't this AT LEAST in the top 50!
I don't know why in the heck this wasn't on the list sooner a classic
I expected this show to be around the 30s
V 4 Comments
136 3rd Rock From The Sun
137
The Looney Tune Show
Should not be on the list, there's too much flirting & drug content.
This is not a good show, it ruined Looney Tunes and has sexual content.
They Done It!. They ruined Looney Tunes with this they call a sitcom they should get kicked in the crotch very hard if me and my 12 year old wants to watch this bull
So funny - Ilovedolphins4b
V 2 Comments
138 Call Me Fitz
139
Dr. Ken
There's a reason this show was cancelled - Thecyanryan
140
The Larry Sanders Show
#68? This show is a sitcom for intelligent adults who like great writing - there is some real crap here - Friends number 1? Yeah I guess if you're in high school or have an IQ of less than 70 it would be great. Shows like Frasier, Black Books, Blackadder, Curb and of course the seminal Seinfeld really should have top billing here
Now (1.19.15) it's number 149. And no mention in the list of "It's Gary Shandling's Show," which, along with the "Larry Sanders Show" are two of the best written comedy shows in US television history. Ah well, not everyone had the opportunity to watch Showtime and HBO shows. More's the pity--if one is never challenged by intelligent writing, the audience for such art never grows--and we end up with lists such as this one.
I agree with the first one who commented here, and now it's down at place #77? This is probably one of the best ever made sitcom. Characters like Hank Kingsley and Arthur should be put next to names like George Costanza and Cosmo Kramer.
PSearch List
Recommended Lists
Related Lists

Top Ten Funniest Sitcoms of All Time

Top 10 Live Studio Audience Sitcoms of All Time

Most Underrated Sitcoms of All Time

Best Rappers of All Time

Best Singers of All Time
List StatsUpdated 27 Jun 2017
43,000 votes
341 listings
11 years, 184 days old

Top Remixes (159)

1. Seinfeld
2. The Simpsons
3. Futurama

Bramuel

1. The Office
2. Parks and Recreation
3. Family Guy

thebazboy

1. Seinfeld
2. How I Met Your Mother
3. The Big Bang Theory

buckeyeguy1
View All 159
Posts
Error Reporting
See a factual error in these listings? Report it
here
.