Top Ten Best Sitcoms of All Time
The Contenders: Page 8
141
The Royle Family
I always watch The Royle family it is all my time favourite they are brilliant they make me laugh with laughter I'm not interested in watching other comedy's they not the same and they are boring, they bore me to tears.
So I give the royal family top rating of top marks and always will be.
English humour is ALWAYS funnier than the Yanks.
belongs in the top five all time. brilliant
142
Allo Allo
Who else tried to do a goofy European accent because of this? I bet the Americans WISHED they made this. Instead they have repetitive kiddie sitcoms set in high schools, and cliched teen sitcoms about groups of friends in Manhattan.
This show deserves way more. The catchphrases were amazing and never got old. Yes even Michelle saying the line over and over again or Crabtree with his bad French (English) got me laughing every time they said it. - MelonMan
The German officers were all scene stealers. The camp Lieutenant Hubert Gruber, the pompous Colonel Kurt Von Strohm, the clumsy Captain Hans Geering, the deadpan General Erich Von Klinkerhoffen. Way more interesting than Penny the bimbo waitress in some Friends wannabe.
Good moaning.
V 4 Comments
143
Sabrina, the Teenage Witch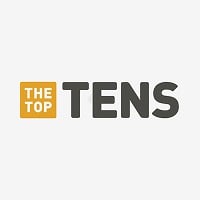 Sabrina the Teenage Witch is an American sitcom based on the Archie Comics series of the same name. The show premiered on September 27, 1996, on ABC to over 17 million viewers in its "T.G.I.F." line-up.
Totally the right time to be on air, when I was a teenager! Love!
One of the cooler American shows. Didn't think much of the animated series, why is she twelve?
Love Sabrina made me laugh all the time
Loved the first 3 seasons
Love salem he's way too funny
144
Step by Step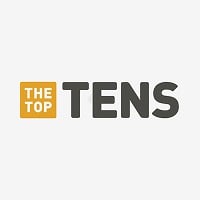 145
Designing Women
Loved this show! Great Characters!
Great cast. Suzanne Sugarbaker is probably one of the funniest characters of all time
Suzanne, Julia, MaryJo and Charlene one of the best ensembles of all time.
146
That's So Raven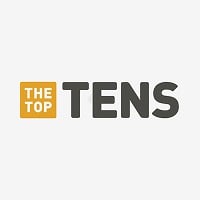 That's So Raven is an American supernatural teen sitcom television series. It debuted on the Disney Channel on January 17, 2003, and ended its run on November 10, 2007. The show had a spin-off series, Cory in the House. The series was nominated in 2005 and 2007 for Emmy Awards for Outstanding Children's ...read more.
The Funniest, Most Successful, and 1st longest Running Show ever by The Disney Channel Ever. Raven-Symone broke new Ground with this Series about An Adolescent Psychic learning the Facts of Life growing up seeing into the Future, and getting into, and out of Trouble with her Friends, and Family. Raven-Symone Christina Pearman sung the Theme, and also Executive Produced episodes in the 4th, and Final Season....This Show made Disney over 2 Billion Dollars from it's Products, and Merchandise, and Fragrances in Total Net Sales up to Date.
That's So Raven used to be the best sitcom on Disney Channel until Wizards of Waverly Place surpassed it, Wizards of Waverly Place had 6 more episodes and a better plot, and it was still funny.
How is Liv and Maddy above this? This is a classic from the golden age of Disney Channel. You can't beat it. - olliv
I think its one of the best sitcoms ever. can't believe it didn't even make it to top 20 at least. hm. gotta think a lot guys
Yay - Ilovedolphins4b
147
Saved by the Bell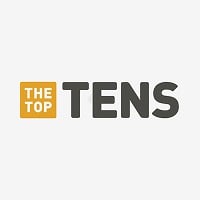 Awesome! Too many memories and early morning with the kids of bayside high!
Why is this so far down should be in top tens
Loved it as a kid. But I can't believe what one of the actors had done.
Good ol' days
Too bad it's barely on T.V. these days but meh, you can still look'm up
148
iCarly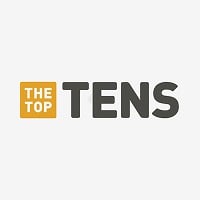 iCarly is an American teen sitcom that ran on Nickelodeon from September 8, 2007 until November 23, 2012. The series, created by Dan Schneider, focuses on teenager Carly Shay, who creates her own web show called iCarly with her best friends Sam Puckett and Freddie Benson.
The dog ate his food what does that mean... I have no clue but iCarly is a great funny show. It has lots of comedy and the characters are hilarious!
It is actually a horrible sitcom, you wouldn't want to watch 3 hoes dancing like drug addicts, or sexual events like the boobs & the bra, and burning things down.
Who Cares About Inappropriate Content, Losers?! GET LOST, YOU T.V. SHOW RUINERS! NO ONE WANTS TO WATCH EVERY WITCH WAY!
Awesome show. Love all of the characters. Especially Sam and Spencer. They re hilarious
It is a revolting show with pornography, which kids shouldn't look at & laugh tracks on each line, yet there is terrible acting, one of the WORST shows Nickelodeon has ever aired, which increased the declination.
Nelsonerico6, Triple Facepalm
V 2 Comments
149
Reba
Kyra is my most favorite character in all the sitcoms ever. Sarcastic in appearance and considerate in heart. I am a Japanese, and can totally relate to her.
150 My Family
151 Rev.
152
The Parkers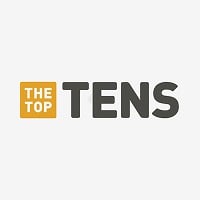 Amazing show, low budget sitcom, but unbelievably funny, too bad it didn't have more exposure, love it anyway.
So underrated but so, so, so funny!
153
Friday Night Dinner
Funniest non prank show programme I have ever seen, has a great sense of humour and has some absolutely immense characters. Disgracefully underrated.
Funniest non Prank show on T.V. of all time. Guarantee many laughs an episode. Disgracefully underrated.
V 1 Comment
155
Silicon Valley
One of the best new releases of 2014!
156
Black Books
I am still fascinated that a sitcom character like Bernard could be the star of a sitcom; with all those misogynic characters like barney stinson etc. It is good to see a character who just hates everyone - that's real democracy!
I'm actually surprised this one is in the list. but its probably the most hilarious show I've ever seen. dylan moran and bill bailey are just great. a shame there is only 18 episodes
dylan moran manages to give nasty bernard black a touch of vulnerability. He's horrible all the time but you still want to give him a cuddle!
love it!
V 4 Comments
157
Wings
Best characters, brilliant writing, swift humour.
The best.
Just the relationship between Tim Daly and Steven Weber as the Hacket brothers was enough to put this show in the top ten. With the rest of the amazing supporting cast by far one of the finest sit com's of all time.
Mid 90's good list among the bigs like friends and Fraser and everybody lives Raymond etc
158
Soap
My parents had been telling me to watch this for years, and I ordered the whole series for them. I watched one episode and was hooked, and everyone I showed it two was sucked in after watching the first two. Bob is amazing! As is Jodi, Jessica Tate, the Major, Burt... everyone! Definitely was instantly one of my top five.
There's only ONE main thing going on, Romance, there needs to be more stuff than just romance, and it's too much of a resemblance to the other soap operas made.
This is more of a Soap Opera than a sitcom.
This is only show both lovers and hates or Soap Operas can both enjoy in same room.
Soap was funnier than a lot of the shows on the list and it still is, Still extremely funny and watchable.
V 4 Comments
159
Bewitched
When Samantha twitches her nose, we are all 'Bewitched'
Bewitched definitely paved the way for girl powered shows line jeannie charmed and sabrina
You forgot Every Witch Way, that's the latest witch related show.
It's good except for the laugh track.
Aw - Ilovedolphins4b
V 2 Comments
160
Gilligan's Island
Much more complicated than it appeared... The characters interlocked and played off each other... The Professor was the only super smart guy that was kind of cool and was very important to the castaways survival. It takes a genius to write something that is so seemingly simple, yet works and stays funny time after time.
One of the few sitcoms I enjoyed watching as a child, and one of the few sitcoms that I actually like for the humor itself.
PSearch List
Recommended Lists
Related Lists

Top Ten Funniest Sitcoms of All Time

Top 10 Live Studio Audience Sitcoms of All Time

Most Underrated Sitcoms of All Time

Best Rappers of All Time

Best Singers of All Time
List StatsUpdated 22 Jun 2017
43,000 votes
341 listings
11 years, 179 days old

Top Remixes (159)

1. Seinfeld
2. The Simpsons
3. Futurama

Bramuel

1. The Office
2. Parks and Recreation
3. Family Guy

thebazboy

1. Seinfeld
2. How I Met Your Mother
3. The Big Bang Theory

buckeyeguy1
View All 159
Posts
Error Reporting
See a factual error in these listings? Report it
here
.