Top Ten Best Sitcoms of All Time
The Contenders: Page 8
141
The Larry Sanders Show
#68? This show is a sitcom for intelligent adults who like great writing - there is some real crap here - Friends number 1? Yeah I guess if you're in high school or have an IQ of less than 70 it would be great. Shows like Frasier, Black Books, Blackadder, Curb and of course the seminal Seinfeld really should have top billing here
Now (1.19.15) it's number 149. And no mention in the list of "It's Gary Shandling's Show," which, along with the "Larry Sanders Show" are two of the best written comedy shows in US television history. Ah well, not everyone had the opportunity to watch Showtime and HBO shows. More's the pity--if one is never challenged by intelligent writing, the audience for such art never grows--and we end up with lists such as this one.
I agree with the first one who commented here, and now it's down at place #77? This is probably one of the best ever made sitcom. Characters like Hank Kingsley and Arthur should be put next to names like George Costanza and Cosmo Kramer.
142
The Royle Family
I always watch The Royle family it is all my time favourite they are brilliant they make me laugh with laughter I'm not interested in watching other comedy's they not the same and they are boring, they bore me to tears.
So I give the royal family top rating of top marks and always will be.
English humour is ALWAYS funnier than the Yanks.
belongs in the top five all time. brilliant
143
Sabrina, the Teenage Witch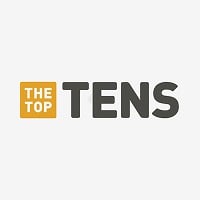 Sabrina the Teenage Witch is an American sitcom based on the Archie Comics series of the same name. The show premiered on September 27, 1996, on ABC to over 17 million viewers in its "T.G.I.F." line-up.
Totally the right time to be on air, when I was a teenager! Love!
One of the cooler American shows. Didn't think much of the animated series, why is she twelve?
Love Sabrina made me laugh all the time
Loved the first 3 seasons
Love salem he's way too funny
144
Step by Step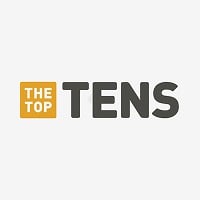 145
iCarly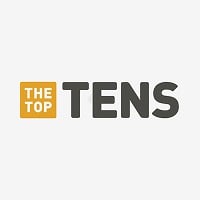 iCarly is an American teen sitcom that ran on Nickelodeon from September 8, 2007 until November 23, 2012. The series, created by Dan Schneider, focuses on teenager Carly Shay, who creates her own web show called iCarly with her best friends Sam Puckett and Freddie Benson.
Why is this rated number 131? It is obviously better than some of the shows which are currently ranked in the 80's-130's, some being things I, and lots of people, have never heard of, while this show is actually somewhat current and provides jokes not just for adolescences, but that adults could find amusing as well. - Quigsley
The dog ate his food what does that mean... I have no clue but iCarly is a great funny show. It has lots of comedy and the characters are hilarious!
It is actually a horrible sitcom, you wouldn't want to watch 3 hoes dancing like drug addicts, or sexual events like the boobs & the bra, and burning things down.
Who Cares About Inappropriate Content, Losers?! GET LOST, YOU T.V. SHOW RUINERS! NO ONE WANTS TO WATCH EVERY WITCH WAY!
Nelsonerico6, Triple Facepalm
V 3 Comments
146
Designing Women
Loved this show! Great Characters!
Great cast. Suzanne Sugarbaker is probably one of the funniest characters of all time
Suzanne, Julia, MaryJo and Charlene one of the best ensembles of all time.
147
That's So Raven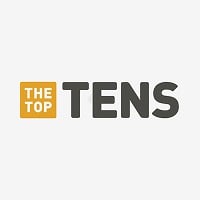 That's So Raven is an American supernatural teen sitcom television series. It debuted on the Disney Channel on January 17, 2003, and ended its run on November 10, 2007. The show had a spin-off series, Cory in the House. The series was nominated in 2005 and 2007 for Emmy Awards for Outstanding Children's ...read more.
The Funniest, Most Successful, and 1st longest Running Show ever by The Disney Channel Ever. Raven-Symone broke new Ground with this Series about An Adolescent Psychic learning the Facts of Life growing up seeing into the Future, and getting into, and out of Trouble with her Friends, and Family. Raven-Symone Christina Pearman sung the Theme, and also Executive Produced episodes in the 4th, and Final Season....This Show made Disney over 2 Billion Dollars from it's Products, and Merchandise, and Fragrances in Total Net Sales up to Date.
That's So Raven used to be the best sitcom on Disney Channel until Wizards of Waverly Place surpassed it, Wizards of Waverly Place had 6 more episodes and a better plot, and it was still funny.
How is Liv and Maddy above this? This is a classic from the golden age of Disney Channel. You can't beat it. - olliv
I think its one of the best sitcoms ever. can't believe it didn't even make it to top 20 at least. hm. gotta think a lot guys
Yay - Ilovedolphins4b
148
Saved by the Bell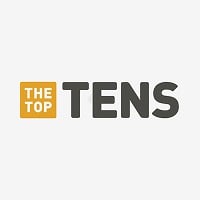 Awesome! Too many memories and early morning with the kids of bayside high!
Why is this so far down should be in top tens
Loved it as a kid. But I can't believe what one of the actors had done.
Good ol' days
Too bad it's barely on T.V. these days but meh, you can still look'm up
149
Reba
Kyra is my most favorite character in all the sitcoms ever. Sarcastic in appearance and considerate in heart. I am a Japanese, and can totally relate to her.
150
The Parkers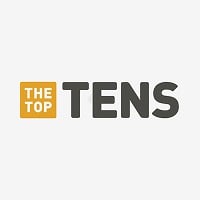 Amazing show, low budget sitcom, but unbelievably funny, too bad it didn't have more exposure, love it anyway.
So underrated but so, so, so funny!
151 My Family
152 Rev.
153
Friday Night Dinner
Funniest non prank show programme I have ever seen, has a great sense of humour and has some absolutely immense characters. Disgracefully underrated.
Funniest non Prank show on T.V. of all time. Guarantee many laughs an episode. Disgracefully underrated.
V 1 Comment
154
Silicon Valley
One of the best new releases of 2014!
155
Dexter's Laboratory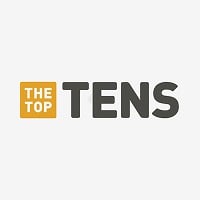 Dexter's Laboratory is an American comic science fiction animated television series created by Genndy Tartakovsky for Cartoon Network, and the first of the network's Cartoon Cartoons. The show is about a kid scientist named Dexter that has a sister named Dee Dee that keeps breaking into his lab.
157
Austin & Ally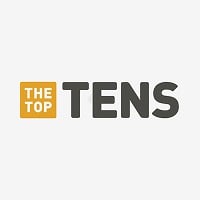 Austin & Ally is an American teen sitcom that premiered on Disney Channel on December 2, 2011, and ended on January 10, 2016. The series was created by Kevin Kopelow & Heath Seifert, the writers and producers of the Disney Channel sitcoms Sonny with a Chance and Jonas.
This is just a dumb random sitcom with no good point, these actors they they can sing, but no, they can't sing right, they are horrible, no wonder these new shows are stupid.
They cannot sing or act, they're stupid, if you still like this channel, watch Gravity Falls instead.
Austin and ally is awesome, and no one can hate on me for a sitcom I like, so don't
Tell me why this is even on the list. - Minecraftcrazy530
158
The Looney Tune Show
Should not be on the list, there's too much flirting & drug content.
This is not a good show, it ruined Looney Tunes and has sexual content.
They Done It!. They ruined Looney Tunes with this they call a sitcom they should get kicked in the crotch very hard if me and my 12 year old wants to watch this bull
So funny - Ilovedolphins4b
V 2 Comments
159
Hope and Faith
Brilliant show, gotta love Faith!
Aw - Ilovedolphins4b
160
Andi Mack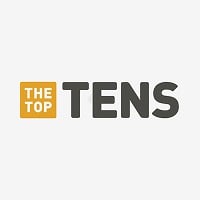 Andi Mack is an American comedy-drama series that premiered on Disney Channel on April 7, 2017. The series was created by Terri Minsky and stars Peyton Elizabeth Lee, Joshua Rush, Sofia Wylie, Asher Angel, Lilan Bowden, and Lauren Tom.
This is a show that deals with having a teen mom and not the overused school thing... how is it bad? It actually talks about something bad. If it mean to u it's doesn't suit Disney and that's why it's sucks, what? What are your reason. Disney is dark in many ways so something like this is pretty enjoyable. Also it tries! No show in Disney channel tried to do something that will make it stand out. This show stands out because of the subject matter.
Great show!
I love andi mack!
One of the only outstanding Disney sitcoms! I definitely recommend it!
UMMM ABSOLUTELY NOT I HATE THIS SHOW AND IT HAS NO PLACE ON DISNEY AT ALL BECAUSE OF ITS SUBJECT MATTER ITS HORRIBLE 0/5 STARS
PSearch List
Recommended Lists
Related Lists

Top Ten Funniest Sitcoms of All Time

Top 10 Live Studio Audience Sitcoms of All Time

Most Underrated Sitcoms of All Time

Best Rappers of All Time

Best Singers of All Time
List Stats
45,000 votes
346 listings
11 years, 334 days old

Top Remixes (166)

1. Seinfeld
2. The Simpsons
3. Futurama

Bramuel

1. The Office
2. Parks and Recreation
3. Family Guy

thebazboy

1. Friends
2. How I Met Your Mother
3. Modern Family

PranshuOj
View All 166
Posts
Error Reporting
See a factual error in these listings? Report it
here
.