Top Ten Best Sitcoms of All Time
The Contenders: Page 9
161
Hogan's Heroes
A sitcom taking place during ww2. This sitcom stars Bob crane as hogan and takes place in a german ww2 camp as him and his friends trick and fool Colonel Klink And schultz. A great classic 60s sitcom and an awesome acting cast.
V 2 Comments
162
Louie
Unfortunately, this is not a sitcom. - velvetgristle
Only # 153? What a shame for one of the best ways to paraody the parody of the parody of Seinfeld withour quoting Seinfeld!
163
The Cleveland Show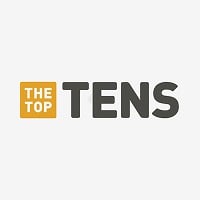 The Cleveland Show is an American adult animated sitcom created by Seth MacFarlane, Richard Appel, and Mike Henry for the Fox Broadcasting Company as a spin-off of Family Guy.
164
Smart Guy
short yeah, but still hilarious!
165
Dog With a Blog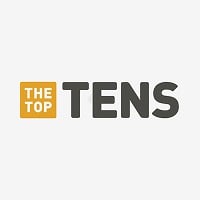 Dog with a Blog is an American television sitcom that premiered on Disney Channel on October 12, 2012, and ended on September 25, 2015. The series stars G Hannelius, Blake Michael, Francesca Capaldi, Stephen Full, Regan Burns, and Beth Littleford. The series was co-created by Michael B. Kaplan.
YUCK! There's a talking dog, painful ideas & laugh sounds, please remove this from the list.
Cool show on Disney Channel
Not cool, just a dumb dog show with repetitive content & laugh tracks.
166 Impastor
167
K.C. Undercover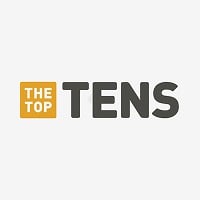 K.C. Undercover is an American sitcom developed for Disney Channel, created by Corinne Marshall and executive produced by Rob Lotterstein.
168
Honeymooners
For 36 years I've earned a living in television. I've been watching sitcoms since the 1948 version of "The Life of Riley" If you want an expert opinion, Seinfeld and The Honeymooners are simply in a class by themselves. I know the younger readers may be unfamiliar with it. Well you can see it on You Tube. Gleason ad libbed most of his lines. Art Carney is considered a genius of comedy and acting ability. There was nothing quite like it before or since. Ask Jerry Seinfeld whom he would rate ahead of his and privately he'll tell you "The Honeymooners".
As sitcoms go Honeymooners is in a class by itself THE BEST ALLTIME SITCOM BAR NONE FOREVER LONG LIVE THIS CLASSIC FOR ANOTHER 50 YEARS. - scobob
Honeymooners and Seinfeld are the best ever sitcoms. Many younger folks have never even heard of this show.
169 Inspiring Generation
170
Maude
Maude to Florida: When he says wife he means possession.
Walter: Maude you told me 100 times you wanted to feel possessed.
Maude: Walter Findley you know perfectly well I never said that standing up.
I liked the show as a kid, but the issue I had was determining if Maude was a dude.
171
Mad About You
This show will always get overlooked, as it did when it was on the air, but it is the best sitcom ever made. The show was fun, and interesting, and they were constantly trying new things. It portrayed possibly the most true to life couple ever seen on T.V.. Every show is about couples getting together or breaking up, this is one of the only shows about a couple actually living their lives together, and going through all the stuff we go through... Except funnier.
It's out of the frame, how usually sitcoms are planned. Here you find a funny clever couple, and new and different ways that makes me laugh and feel at ease. Is good enough to be in the first five of the rank.
The humour is subtle rather than in your face. I love How I Met Your Mother, BBT and Friends, but as far as older sitcoms go this takes the cake. Love love love love Paul and Jamie.
Loved, loved, loved that show! Mouse... Poor Murray!
V 2 Comments
172
Absolutely Fabulous
Deserves to be higher. This show is so funny (watch episodes fat and the Olympics without laughing) and you must watch it sweetie darling. - ItsDaWorldOfSNuGGLEZ
Every single scene is a laugh out load moment, a must watch sweeties darling.
173
Perfect Strangers
Best show ever! The actors were fabulous and the characters were both hilarious and endearing. Love it!
Totally loved this show as a kid of the 80's! TGIF, great program lineup!
Best Sitcom From The 80's - no doubt about it!
Balki to cousin Larry: "Cousin, now we are so happy we do the dance of joy! "
V 1 Comment
174
Mind Your Language
Mind your language is an all time hit. I would watch it any day. I think it should be at least in the top 10. Mr. Brown would be fuming in his resting place right now if he saw this rating. It deserves better.
This was a hilarious sitcom. It should be in the top 20. - rugan01
Great comedy can't make fun of people anymore like they way they do it!
Ok! What is so unfunny about a bunch of foreigners learning how to speak good English. This British sitcom is so, so hilarious it will have you in stitches for ever. It deserves a place in the top 10. - StephB
V 1 Comment
175
Grounded for Life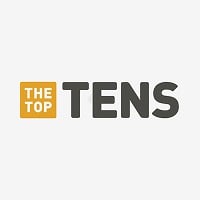 Grounded for Life is an American television sitcom that debuted on January 10, 2001, as a mid-season replacement on the Fox Network.
Every episode is awesome in itself... When you watch the episode you will be totally convinced that they are a real family.. The love story that grew between Lily and Brad is so tender and sweet... All the characters are funny and there is no body like uncle Eddie in all other sitcoms
Very funny show! Loved how they told the stories... after they happened. Great characters... especially uncle Eddie and cute Brad the boy next door.
I'd kill for a new episodes.
176
Are You Being Served?
I have never laughed so hard and so often as I did when watching Are You Being Served. Totally a classic show. The characters just work so well together!
Why are the crappy American comedies higher than the better British comedies of the 20th century.
Brilliant writing that has aged very well along with perhaps the greatest use of double entendres of any sitcom of the past 50 years. What puts the show over the top is the acting and line delivery which is superb.
V 1 Comment
177
The Odd Couple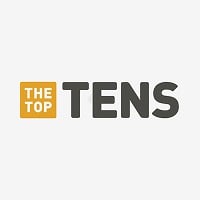 When their respective marriages fall apart, endearing slob Oscar Madison invites his former college friend Felix Unger to move in with him. Right away it becomes obvious that Felix's uptight, neat-freak ways are at odds with his habits, so Oscar worries he has made an enormous mistake, but together ...read more.
178
Coach
I'm female and loved it too :) It had romance, relationships, and sports! Something for everyone! Jerry Van Dyke was classic on this and the challenges of the male/female dynamic was something almost everyone could relate too! An innocuous, goofy and feel-good show. I miss these!
This show includes the best of a Sitcom - physical comedy. Jerry Van Dyke was a Master at this. Coach ranks up there with I Love Lucy, Spin City, Frasier, and Everybody Loves Raymond.
V 2 Comments
179
Dinosaurs
THE best show on T.V. back when I was growing up. I still love it today and will watch it over and over. It just never gets old for me.
One of the last great sitcoms ever.
Is this the creepy Dinosaurs, I still watched it as a kid.
If I was a toddler I would've probably preferred Barney, he looked more like a Dinosaur lol.
180
Police Squad
The TV series that became the "Naked Gun" movies. Some of the most original, insane humor on television.
Should be #1 - as funny as Naked Gun and Airplane!, made by the same people.
PSearch List
Recommended Lists
Related Lists

Top Ten Funniest Sitcoms of All Time

Top 10 Live Studio Audience Sitcoms of All Time

Most Underrated Sitcoms of All Time

Best Rappers of All Time

Best Singers of All Time
List Stats
45,000 votes
346 listings
11 years, 355 days old

Top Remixes (167)

1. Seinfeld
2. The Simpsons
3. Futurama

Bramuel

1. The Office
2. Parks and Recreation
3. Family Guy

thebazboy

1. Seinfeld
2. How I Met Your Mother
3. The Big Bang Theory

buckeyeguy1
View All 167
Posts
Error Reporting
See a factual error in these listings? Report it
here
.