Most SJW Voice Actors
SJWs who lend their voices to characters.
Ironic how most of them are white, eh?

The Top Ten

1 Tara Strong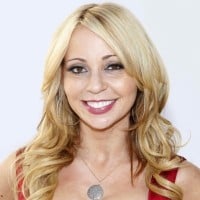 Tara Strong is a Canadian–American actress who has done work in numerous films and television series, both live-action and animated.
are you REALLY surprised this bonehead is here, if you are one of her leechers, listen up, she bullied an UBER driver (a minority one at that) for political opinions.
Using the term "SJW" in big 2021? Really?
2
Ashly Burch

She literally is using the old "hurr durr video games violent" excuse
3
Kristen Bell

Kristen Anne Bell is an American actress and singer. She began her acting career starring in stage productions and attended the Tisch School of Arts in New York. She played the lead role in Frozen.
Stated that voicing Molly Tillerman from Central Park shows a lack of awareness of her pervasive privilege and that casting a mixed race character with a white voice actress undermines the specificity of the mixed race & Black American experience, disregarding the fact that people of color have also voiced characters who are a different ethnicity than them.
4
Mike Henry

Excused his reason for stepping down of his voice role of Cleveland Brown with "persons of color should play characters of color', which is hypocritical considering The Cleveland Show basically relied on racial stereotyping of African Americans.
5
Wendee Lee

Blocked a fan on Twitter over a disagreement surrounding Joe Biden's run for President in the 2020 election, hid his replies, and even told him he had no chance of becoming a voice actor anymore.
6
Brian Drummond

Yes, even the "OVER 9000!" guy is an SJW.
To quote TTVSW - "Refused to accept a fan's gift after looking through said fan's timeline and getting offended by several posts the fan tweeted."
7
Brina Palencia

Blocked a lot of fans who were trying to convince her that Vic Mignogna was slandered after she stated that she was proud to be a friend of Monica Rial and Jamie Marchi. Got in a fight with a loyal fan who disagreed with her support of ObamaCare.
8
Christopher Sabat

He had a casting couch at both Funimation and Okratron 5000 where female voice actresses would receive work for sexual favors. If they declined, they would not land voice roles, explaining why Stephanie Nadolny, Linda Young, Laura Bailey, and Tiffany Vollmer did not reprise their Dragon Ball Z roles in Dragon Ball Kai. This earned him recent infamy as the Harvey Weinstein of anime dubbing, and he would be considered a mild sexual harasser.
He conspired to ensure Vic Mignogna, his co-worker, would never become a director.
He used autism as an insult to refer to Vic's fans, who were also his own fans as well before this entire drama started!
Do I even need to explain?
9
Ellen DeGeneres

Ellen Lee DeGeneres is an American comedian, television host, actress, writer, producer, and LGBT activist. DeGeneres starred in the popular sitcom Ellen from 1994 to 1998 and has hosted her syndicated TV talk show, The Ellen DeGeneres Show, since 2003.
Not only was she in a scandal, but... Said Donald Trump is "too dangerous" to be on her show, yet is friends with George W. Bush (another Republican). Also supports the After Neverland program.
10
Vincent Martella

Yes, even PHINEAS is an SJW.
To quote a user on Miraheze - " Celebrated Herman Cain's death from COVID-19 claiming that he died doing what he loved by supporting fascism and white supremacy." (NOTE: He was black)
He also claimed you couldn't support P&F and Donald Trump at the same time, despite P&F being on the list of "Most Conservative Shows" on Cosnervapedia.
The Contenders
11
Hank Azaria

Henry Albert Azaria is an American actor, voice actor, comedian and producer, known for his voice characterizations as a variety of characters in the animated sitcom The Simpsons, which include Moe Szyslak, Apu Nahasapeemapetilon, Chief Wiggum, Comic Book Guy, Carl Carlson and others.
Agree with you, Mario8
12
Sarah Silverman

Sarah Kate Silverman (born December 1, 1970) is an American stand-up comedian, actress, producer, and writer. Her comedy addresses social taboos and controversial topics, such as racism, sexism, politics, and religion, sometimes having her comic character endorse them in a satirical or deadpan fashion. ...read more.
Honestly, when her politics are big they blend into a 8-something child (Vanellope in RBTI), it's time to stop.
13
Gal Gadot

Gal Gadot Varsano (born 30 April 1985) is an Israeli actress and model. At age 18, she was crowned Miss Israel 2004. Gadot's first international film role came as Gisele Yashar in Fast & Furious (2009), a role she reprised in subsequent installments of the film franchise.
Ehh... honestly, I don't know... Because she didn't support Palestine.
14
Grey DeLisle

Erin Grey Van Oosbree, credited as Grey DeLisle and Grey Griffin, is an American voice actress and singer-songwriter.
Wished death on old white men and used her son as a scapegoat.
15
John Leguizamo

16
Jenny Slate

Jenny Sarah Slate is an American stand-up comedian, actress and author, best known for her role as Mona Lisa Saperstein on Parks and Recreation as well as being the co-creator of the Marcel the Shell with Shoes On short films and children's book series.
Anyone who gives up their roles for diversity deserves to be put on this list.
17
Ben Diskin
Ditto for Azaria and Slate.
18
Heather Bambrick
Ditto for several above
19
Pamela Ribon
She voiced Snow White in "Ralph Breaks the Internet", so she counts. And she write that wokefest.
20
John C. Reilly

John Christopher Reilly is an American actor, comedian, singer, screenwriter, and producer. He made his film debut in Brian De Palma's war film Casualties of War.
"Our world is changing, we're transforming and that's inevitable so we should just embrace that in our stories too. Disney very bravely did so in this one, and I thought that was really cool for a big powerful corporation that's done very well trafficking in these stereotypes. The fact they are willing to look at it and say like, 'alright let's tell the truth about how it feels to be a princess sometimes.' I thought that was a really brave and forward-thinking thing to do." His words, not mine. To be fair, he also said people "can still appreciate" the Disney Princesses, but that still doesn't excuse the rest of his comments.
BAdd New Item