Top 10 Most Skilled Minecraft Survival Games Players
ModerateWizard
Please vote on the players you think are skilled, not just how famous they are.
But of course, we need to know the person or be able to see him/her. So, don't just be posting about some guy who is doesn't even show up on a web search.
I'm gonna start it off with a couple of well known MCSG players. The way I have ordered them is not my opinion, it's just a starter.
The Top Ten
1
Huahwi
Just plain amazing.
2
Grapeapplesauce
He is a boss, but spends his time trolling, so he doesn't pvp much, but he is insane.
Ok, this is definitely grape 'n' huahwi
3 BiboyQG
4 TheCreeperFarts
5 PrivateFearless
6 Gravey4rd
7 SolrFlare
8 TOXICWASTEII
9 iBeaturscore
10
Nicolp300
Wins at 2 month 700 wins with an 4.08kd good Bow skills fns skills an Strafe skill Combo is not so good. He wins 35% at his games.
The Contenders
11
Bajan Canadian
He just wins like 700 and more HG's is actually very skilled! But I think that day in 19.12.2016 he was at lifeboat HG and when we fought in one Server of HG he quickly ran cause he knows there's not enough time until the deatmatch,so I chase him and hit him how many times until he drop to the river,so I was about to end him but,my team came by,and I just left him,My team gave me an axe but I was cool with my iron axe,so I went to the circle which have a enchanted table,i enchant my weapon,and when the deathmatcg started,i kill how many people with my axe and my team name Ahmud with his enchanted iron axe was nearly beaten by Mitch but I save him and beat the hell out of Mitch,I hit him through a lava nearby and he losed,i was also hit by hit him and I drop to the lava too,i never seen him able to kill a enchanted guy without enchanted weapon so he needs to be first.
His the most skilled player at HG and 5th best player at PVP.Guys come on he wins like a lot of time,so he should be at least at the top 5 or 3.He already upgraded and fight an enchanted guy one of my team how many days ago.He doesn't suck at all after all.At first I can say,he was the lowest at pvp.But now 5th! So,he should be at least top 5 or 3.

From:Mclegendkiller
He sucks, he plays on his own server, cheats, always cried for JeromeAsf For help like a running kid, not brave at a real fight(sure you can run but always calling for help! Weirdo), never search for other players for a fight but always ran to the spot at the finals. So dumb. To Mitch:You think your better than others!? Showing the videos which you only won the SG. Huahwi and Grapeapplesause can easily beat and scare you, your just a dumb ass, You never record your fails, and I'm gonna come maybe this 2016 Christmas or the 2017 and crush you! You don't have guts or the fiercest skill to beat Huahwi, Grapeaplesause and maybe more. If I beat you this 2016 or 2017,i'm gonna tell your fans, that you really suck, and then your fans will be all gone hahaaha.
Two of my friends just beat you, they said you were easy to beat, their not even huahwi or grapeapple sause, you suck Mitch, your gonna be so dissapointed when I beat ya dumbass face off

From:Mc legend killer
12
Prestonplayz (Tbnrfrags)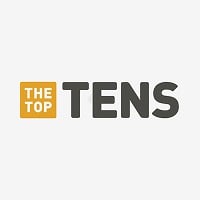 He is the pvp god, even if he doesn't play sg much when he does play he is good
13 Atomincman5678
14 Lovelights
15 Sewerpain
16 Gold Ellipse
17
Thinknoodles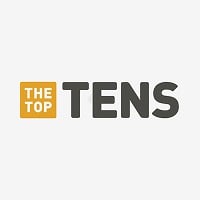 18 JeromeASF
19 Stampylongnose
BAdd New Item
Related Lists
Best Minecraft Survival Games PvPers
Best Minecraft Survival Games Servers

Most Skilled Hockey Players of All Time

Top Ten Most Skilled Baseball Players
List Stats
19 listings
3 years, 257 days old

Top Remixes
1. Huahwi
2. Grapeapplesauce
3. BiboyQG
ModerateWizard
Error Reporting
See a factual error in these listings? Report it
here
.