Best Soccer (Football) Players of All Time
The Contenders: Page 4
61
Frank Lampard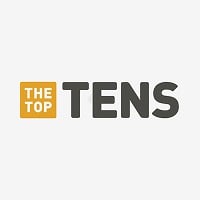 Frank James Lampard is an English professional footballer who plays as a midfielder for New York City FC in Major League Soccer.
Frank lampard is the only midfielder who scored the most goals ever in English football.
one of the best mid player I have seen is really pleasing to watch him play
Lampard at present is arguably the best midfielder in English football.. He has it all he can score from long distance
+ he can also put in those lovely passes for the strikers to score..
HE SHOULD GO UP OR I WILL CUT YOUR INTESTINES OUT AND CHOKE WITH THEM
V 32 Comments
62
Javier Hernandez Chicharito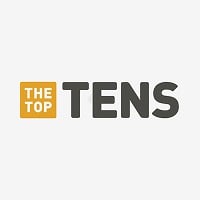 Javier Hernández Balcázar is a Mexican professional footballer who plays as a forward for German club Bayer Leverkusen and the Mexico national team.
NOT ONLY IS HE MEXICAN BUT HES GOOD. WHO WOULDN'T VOTE FOR HIM. HES ONLY PLAYED FOR LIKE 2-3 YEARS AND HES PLAYING REALLY WELL. HE HAS LIKE 50 GOALS ALREADY IN HIS CAREER. THAT IS AN AMAZING PERFORMANCE. WITH HIS FIRST GAME WITH MAN U. HE MADE A GOAL AGAINST THE MLS ALL-STARS. THAT'S WHY I PUT MY VOTE ON Javier 'CHICAHRITO' Hernandez!
he has scored the fastest goal against one of the best teams ever chelsea on the 36th second when he moved into man you and I'm a man you supporter and he has become the best player in the world - uzy
Chicharito should be in the top ten for sure. Right behind Messi and Kaka so people can actually see who has skills.
Chicharito is the best player in the hole Mexico
V 15 Comments
63
Javad Nekounam
The best soccer player of Iran
I'm reihaneh barati,javad nekounam is so best &cool
64
John Charles
I am sure most of those voting here are far to young to remember the Gentle Giant who was equally at home at centre half and centre forward. Never booked throughout his career. Played for Wales in the 1958 World Cup, won 3 Championships and 2 Italian Cups in his 4 years at Juventus. He played long before todays wall-to-wall T.V. coverage. Had he been playing today, he would be near the top of the list.
The best leeds united player ever and probably 3rd best player in the world only since sir stan
V 1 Comment
65
Petr Cech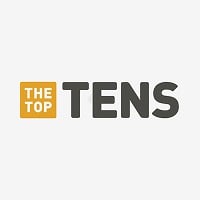 Petr Čech is a Czech professional footballer who plays as a goalkeeper for English club Arsenal and captains the Czech Republic national team.
Amazing Goal Keeper. So sad that he was knocked unconscious. Still, after all that, he is an awesome goalie. Best Czech player by far and the most talented goalie in the EPL and before the injury, the best goalie in the world (and he has the trophy to prove it! ). The goalie is the most vital part of the team. So often we overlook our defense. Look at the top ten! A bunch of strikers and midfielders. We need to learn to appreciate our defenders and goalies much more.
He is the best goalie that ever lived. He could never compare to any goalie.
If you look on best goal keepers in the world de Gea and neuer is top 2
Amazing Goalkeeper from Czech Republic!
V 4 Comments
66
David Villa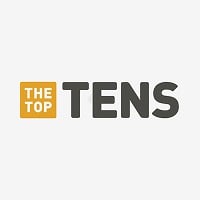 David Villa Sánchez is a Spanish professional footballer who plays as a striker and also serves as captain for New York City FC in Major League Soccer.
Ultimate striker... Nightmare of Defenders... Kicks most on the list in the butt without even looking.
Ultimate striker!
The dream finisher!
The real man of aggressive football!
scores many many goals, national and clubs.
Best player in the world
V 16 Comments
67
Emile Heskey
When Heskey gets on the ball he is feared by all, his shot is more powerful than a thousand hammers, he is stronger than a million men. You see players who are known as 'great' Heskey surpasses mere greatness he is a true legend of the game.
#HeskeybetterthanMessi

Emile Heskey has scored more goals in the premier league than Messi. If Messi is at number 2 Heskey should be number 1. Heskey is a more versatile player and has scored more goals for the England national team than Messi.
When Heskey touches the ball hundreds of thousands African child get fed
Where's tim Cahill go Australia in the olympics
V 6 Comments
68
Sergio Agüero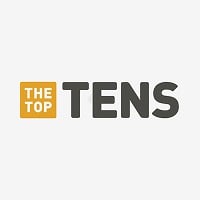 Sergio Leonel "Kun" Agüero is an Argentine professional footballer who plays as a striker for English club Manchester City and the Argentina national team.
He scored the best last minute goal of all time. Next year I'd like to see him in the top twenty at least
He's good, best player in England by far. Why was he not at least in the top 100.
Best player in the premier league by far. He should be around 8th or something
People always underrate him. He is awesome.
V 14 Comments
69
Michael Laudrup
You guys must be out of your mind, if you don't think that Michael can be in at least top 10. His passing-skils were insane, and techniqually he is one of the best ever. He scored goals and made his team mates better. Besides that, he was a true gentleman who never got a red card or dived, like many of todays players do. Watch some videos of him, on YouTube!
Laudrups skills were amazing! Played in Juventus, Barcelona and Real Madrid! Needs to be much higher placed on this list!
One of the greatest midfielders the game has ever seen. He was the player everybody wanted to have on their team, but no one wanted to play against.
Not in thousand years Messi can have passing ability and vision like laudrup also laudrup has much better pace n strength I guess u people have voted on current popularity.no doubt he should be in top 5
V 6 Comments
70
Gerd Müller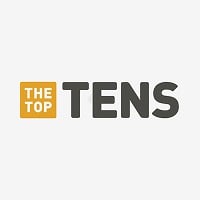 If 68 goals in 62 internationals is not enough, consider 14 World Cup goals, and one of just 3 to score 10+ goals in a single edition (1970) of the World Cup (the others being Fontaine and Kocsis and they did it in the 1950's when the scores tended to be higher). Definitely one of the top 10 strikers of all-time.
- Relayer1971
Come on guys he is the best striker ever, so much goals, so much trophies, what an instinct for striker I can only compare him with nistelrooy - ahil
Best striker of all time. Not debatable
Best German striker
V 4 Comments
71
Xabi Alonso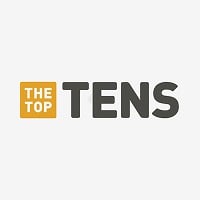 Xabier "Xabi" Alonso Olano is a Spanish footballer who plays for German club Bayern Munich as a central midfielder.
One of the greatest midfielders of all time, shame he left Liverpool. - DalglishIsBack
Xabi Alonso's playing style hasn't changed a jot in six years, and that's not a bad thing either.

He has rare ability on the ball that's consistently put to good use, sharing a midfield with the formidable Sami Khedira and producing one of the world's finest double pivots.

As far as deep-lying playmakers go, there's only one man who's better. - dahamid364
He is a great fast player who scores lots of goals
V 1 Comment
72 Yahya Golmohammadi
73
Abedi Pelé
The greatest dare devil of our century, He was more than a team. His dribbles, his placements and accuracy has no description. Abedi Pele lacked nothing while with the ball. Abedi is the only speedster that lives
he was the most skillful african player
Abedi pele should be the second best player of all time right after lionel messi
heartbeat of contemporary african and world soccer
74
Didier Drogba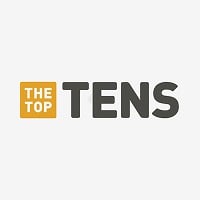 Didier Yves Drogba Tébily is an Ivorian professional footballer who plays as a striker for Canadian Major League Soccer club Montreal Impact.
He is excellent the top scorer in barclays premier league

he is a powerhouse
he has so much skill and precision it is unreal -
He kills and he got the most goals for Chelsea in 2006. Better than all the other Africans. Go Ivory Coast.
Greatest Ever
V 18 Comments
75
Pavel Nedved
He was present in every time of the match. Also was a complete soccer game player, ideal to hold wathever position he was designed to.
This guy is a legend
76
Alan Shearer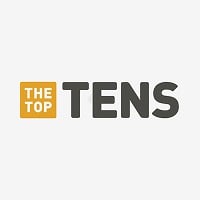 who votes on here you can't tell me the great alan shearer and GEORGE BEST are not in this top ten and are behind the likes of keane owen, ronaldo what a load of wank people forget to easily - pommy
THE best striker ever! how on earth is there people like micheal owen or david beckham ahead of him! wake up! - FOSTER69a
One of the greatest premier league player that ever lived. long live Shearer!
The best striker in history Messi sucks pele sucks Ronaldo sucks Alan shearer is the best
V 5 Comments
77
Paul Scholes
Scholes is without doubt the greatest English player of all time and should be in the top ten of this list!
He is the perfect player!
Best footballer ever. No one else can control a game like Paul Scholes. He is perfection.
Best all round player of all time... FACT
How is he 81st?
V 3 Comments
78
Mojtaba Jabbari
He plays in Esteghlal(the best club in iran)
He is 29
He was recalled by Carlos Queiroz in 2011 and was scored his first national goal on 11 October 2011 against Bahrain. He was also scored an other goal in the match with Bahrain on 11 November 2011 in the 2014 FIFA World Cup qualification. - alishokrigangraj
Is The Best... ♥
79
Radamel Falcão García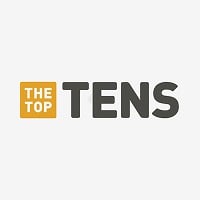 Radamel Falcao García Zárate, also known as Radamel Falcao, or simply Falcao, is a Colombian professional footballer who plays as a striker for English club Chelsea on loan from French club Monaco, and captain of the Colombia national team.
Dam to bad he wasnt in the copa america with colombia it would of been a different story right now... Colombia vs. Brasil Copa America final...
Best player ever he's like the third best player in the world I wouldn't be surprised to see him win a balon de oro soon
V 1 Comment
80
Lothar Matthaus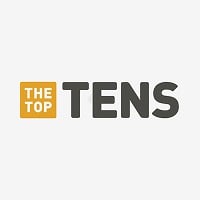 Der Kaiser II was the only player who could kill the ball (WC '90 West Germany-Yugoslavia).
The stats speak for themselves. Even pele who I think is the best of all time was in awe if matthaus skills, vision got the game and durability. Pele has him as one if the best of all time.
The most capped player in Germany's history he participated in the team who won the 1980 Euro Cup... this man led Germany in the 1980's and most important part was the rivalry with Maradona in both Inter and Germany he lost to Maradona in 1986 but the 1990 WC named by his name won the Ballon D'or in the same year as he won the UEFA cup with Inter the year after and won the Scudetto the year before... his leadership skills are phenomenal as he played nearly in every single position in the field started as a playmaker then to what was called Libro...
One of the best play maker
V 3 Comments
PSearch List
Recommended Lists
Related Lists

Best Left Footed Soccer (Football) Players of All Time
Most Underrated Football (Soccer) Players of All Time

Best Right Footed Soccer (Football) Players of All Time
Top Ten Most Overrated Football (Soccer) Players of All-Time
List Stats
121,000 votes
578 listings
12 years, 68 days old

Top Remixes (410)

1. Ronaldinho
2. Lionel Messi
3. Cristiano Ronaldo
Jhanlin2

1. Pele (Edson Arantes do Nascimento)
2. Lionel Messi
3. Diego Maradona
osmantalha1999

1. Diego Maradona
2. Pele (Edson Arantes do Nascimento)
3. Lionel Messi
boycie
View All 410
Posts
Maradona
MaRaDoNa13
Error Reporting
See a factual error in these listings? Report it
here
.