Top Ten Soccer (Football) Teams of the 2012-2013 Season
The Top Ten
1
Barcelona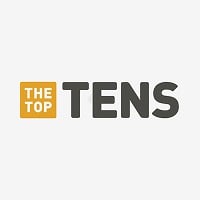 Futbol Club Barcelona, also known as Barcelona and familiarly as Barça, is a professional football club, based in Barcelona, Catalonia, Spain.
You know that they are number one. Go Messi! Consider C. Ronaldo?
They are totally the best they have fast players and messi makes a whole difference he is the best player in the world even better than Cr7 he has almost past Gerd Muller in goals in a year buy three he and his club are the best club ever in history. L real madrid may be good but not as good as FC Barcelona

Barcelona is the best team in my opinion because they kind of have the best players other then ronaldo
Barcelona is the best team. A lot better than Real Madrid. Barcelona has all the fast players like Messi, Ineasta, Xavi, Fabregas, and more. If Barcelona is down by two in the last minute, they will try to tie or win to the other team. The best player on Barcelona is Lionel Messi. He is also the fastest. Barcelona has one of the best goalies in the world, Victor Valdes. No one can get past him in goal. The best midfielders on Barcelona are Xavi, Ineasta, Fabregas, Villa, Pedro, and Sanchez. The best defenders on Barcelona are Pique, Puyol, Alba, Marcelo, and Alves. The best striker on Barcelona is Lionel Messi. All these players are the best players. Barcelona has a school that takes talented soccer players from 11 to 21. Messi went to that school and now he is the best soccer player in the world. Lionel Messi is a lot better than Ronaldo and Rooney. Barcelona is the best soccer team in the world.
2
Real Madrid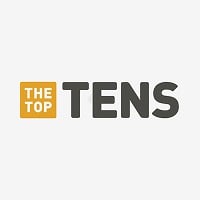 Real Madrid Club de Fútbol, commonly known as Real Madrid, or simply as Real, is a professional football club based in Madrid, Spain.
Casillas as goal keeper for real Madrid is a gift from god. From my thinking Casillas is octopus.
Real madrid is so much better than barcalona they have got great players like ozil benzema higuain alonso and the best in the world ronaldo

REAL MADRID plays beast and can dominate anybody on the plant. They have the best goalie and they have CR7, Nani, and Pepe. REAL MADRID ROCKS AND ARE THE BEST AT SOCCER(FUTBOL). I LOVE REAL MADRID
Real Madrid club de futbol is the best team ever existed in my opinion, This team has won the best team in the 20th century, we have 9 CL (which 5 of them were won in a row), 32 ligas, 18 cops del rey and so much more. Real Madrid has a golden history, Amazing present and a bright future ahead. If you'll keep on saying Barca is better than Madrid because we won 5-0 or what so ever, I can only tell you to look at the previous clasico's and decide by yourself who won with the most score (you cules know what I mean), oh and if you still think your better than EVERYONE in this whole world, why didn't you reach to 9 CL (since RM last won back in 2002) or reach to 29 la ligas maybe?
3
Bayern Munich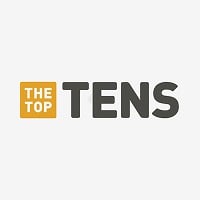 Football-Club Bayern München e.V., commonly known as FC Bayern München, FCB, Bayern Munich, or FC Bayern, is a German sports club based in Munich, Bavaria
In the last season, Bayern hammered real madrid and only just lost the final at penalties.
This season, 2012-2013, they are better than Barcelona, they have lost only 2 games in all competitions(with Bate and Leverkusen) and drawn 3 times, while Barcelona lost to real madrid (in the spanish supercup), celtic and real sociedad, and drawn 2 times in all competitions. This is, in both cases, apart from the victories. Also, Bayern only received 7 goals in the german Bundesliga, while Barcelona has received 23 goals, so Bayern is a more solid, more constant team.

Real madrid doesn't even matter anymore.
They are such a Great team with strikers like Gomez, Klose.
Wingers like Robben, Ribery mids like Scwiengistenger defenders like Lahm, Badstuber and goalkeeper like Neuer
With Pep Guardiola as coach, Bayern might as well become better than Barcelona. They are by no doubt the second best team today. With a great youth academy they produce current players like Lahm, Schweinsteiger, Müller, Alaba and Kroos. And Bayern got Ribery!
With 28 goals in the last seven games and 21 goals in three of those seven games... Bayern is right now the best team. Its defense is really strong and the offense has been excellent this year. Last year the got second place in all competitions and this year they are breaking records in the league. This is their fourth consecutive year playing in the quarter finals of the champions so their quality of excellent soccer did not happened immediately. Plus no other team has won as many games this year.
4
Manchester United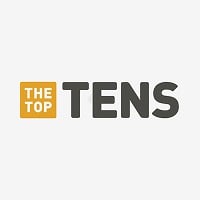 Manchester United Football Club is a professional football club based in Old Trafford, Greater Manchester, England, that competes in the Premier League, the top flight of English football.
Look it is quite simple the poise and classiness leaves other squad in their wake. Manchester united with quality stars like RVP, javier hernandez, Wayne rooney veterans like Paul Scholes and ryan giggs and youngsters like nick powell or shinji kagawa manchester United is clearly the best squad in the world. Yes at the moment our defense is bad but, just wait and see when Vidic comes back when jones or evans comes back, team will be crying after they play us. Glory glory Man utd.
IN MANCHESTER UNITED IS ROBIN VAN PERSIE WAYNE ROONEY EVRA WELDBECK
Man U are the best no doubt. They have Rooney, van persie, kagawa, and more star players.
This is the best team ever. The team of manu should be at the first position! This is the only team who, with not a star payer can win a match, but real madrid and barcelona cannot. Just for example last match on 13th feb 2013, manu vs realmadrid (The scoreboard manu-1, madrid-1). Why is this so Madrid is a much better team. They have top top players in their team like Cristiano Ronaldo, Higuain, Cascilas, Pepe and Xabi Alonso and Manchester United have just few like Wayne Rooney, Van Persie and Nemanja Vidic. With these kind of a powerful team Madrid could not gain the victory with Manchester United. So now you all say about the spirit of Manu. I am agreed that Barcelona and Real Madrid are also a nice team but not like Manchester United. MAnchester united is the only team who has won the most number of uefa successfully. Recently they have won with one of the best teams in the world Chelsea in the 2008 uefa. After that with a very weak team they have went to the finals by beating ...more
5
Chelsea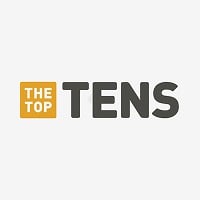 Chelsea Football Club is a professional football club in London, England, that competes in the Premier League. Founded in 1905, the club's home ground since then has been Stamford Bridge. Chelsea won the First Division title in 1955, followed by various cup competitions between 1965 and 1971.
Chelsea is epic with Hazard, Oscar, moses and cech, terry, cahill, invanovic and the rest.
I love Chelsea they are the best team in the world
Champions league 2012, double prem and cup wins twice in a row, beat and drew with (the overrated) barca. The only reason they didn't win the last prem is that they wernt handed 1 billion pounds by some oil baron from god knows where, and were able to buy the best players, and most of the arsenal squad. Chelsea ARE the best team in the world. FACT
CHELSEA, CHELSEA, CHELSEA all the way. All was good for Man-U till Sir Alex Ferguson ruled Europe, and he is in high regards foe me ( though I still hated anything that wasn't Chelsea ). Mancini came, Man City went. Aresene Wenger, oh come on, how could he give away Van Persie just for the sake of it... now he has to suffer with Walcott. Real Madrid lost the old and good Casillas after keeping San Diego as goalkeeper. Barcelona after Pep Guardiola is Wow... ENTIRELY USELESS! What of Bayern Munich and Borussia Dortmund and Juventus and Inter Milan and Liverpool and the rest of those clubs... well they still suck, either themselves or their fans. How were they granted permission to play football?
6
Manchester City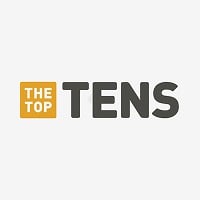 Manchester City Football Club, commonly known as City, is a football club in Manchester, England. Founded in 1880 as St. Mark's, it became Ardwick Association Football Club in 1887 and Manchester City in 1894.
I think Manchester city is the best because they have Aguero, tevez and yaya, & there manager is really rich so they can get better as they play
Manchester City is clearly top 5. Along with Barcelona, Real Madrid, Bayern Munich and Manchester United.
We suffered a dissapointing loss vs. Wigan but I think we can comeback to win either the FA Cup or the league if we do not manage to let a few losses slip past us. Glory to City!
I think that City is a rising football club building its dominance slowly. It is making its statement and so far its been good. It is likely to be the regular competitor for European and domestic glory.
7
Borussia Dortmund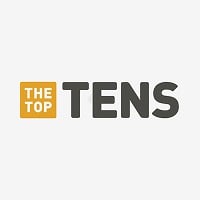 Borussia Dortmund is a club in North Rhine-Westphaila in Germany founded in December 19, 1909 by unhappy men of a church soccer club at a pub at Dortmund . The name Borussia came from the Latin name of a beer in a nearby brewery there . They used to wear blue and white with a red sash but then started ...read more.
Doing great in the champions league so far, by being top of the group of death, and beat Real Madrid, one of the best teams in the world... Look very deadly this season.
They are simply on the same level of bayern munich and barcelona and far more superior than real, juventus and of course any of the stupid epl clubs like manu. Man city, chelsea, arsenal, totenham etc... That's the fact
Won their domestic cup and league last season, and are currently undefeated in champions league as they placed first in the group of death.
R you guys cray dortmund made it to the finals this year (2013) and will hopefully beat bayern munich dortmund have won the german bundesliga in the last 2 years only this year bayern munich won in. They also won the german cup last year and won the uefa champions league in 1997 that is out standing they beat real madrid 4-1 in the semi-finals this year (2013) and made it to the finals they are better than ac milan juventus bayern munich and any of the other teams in this ranking!
8
Arsenal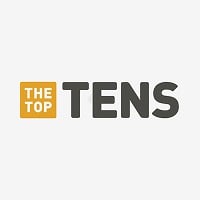 Arsenal Football Club is a professional football club based in Islington, London, England, that plays in the Premier League, the top flight of English football.
They have good players, good goals, they stay in postion
Arsenal they should be at the top of top 10.
I love an Arsenal play as they have a great game with the young players. Though they loose from any kind of team in the world but can manage winning greatest teams like Bayern Munich, Barcelona, Borussia Dortmund, Ac Milan etc with their youngsters. They have a top playing position and possession against every team. Though they get out of UCL every season but they try to take revenge from the the team they have lost to. Like they have won Bayern last season 2-0 away, and AC Milan 3-0 at home. Love Arsenal!
Arsenal plays good football and they sometimes good to watch. I think a champions league cup will bring them more closer to the giants of Europe. If you have a team like arsenal who have consistently qualified to the knock-out stage of the champions league about 13 times that should tell you how good they are..
9
Juventus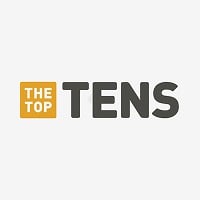 Juventus Football Club S.p.A., colloquially known as Juve, is a professional Italian football club in Turin, Piedmont.
Juventus is the best Italian team they are the legend of Italian soccer period.
They are doing good in all games they play and all the others teams are having a hard time being them.
They should take the 5th place...
Juventus has beaten may strong soccer teams like Chelsea 3-0... They have won the league 3 times and one of the teams that have accomplished most they have three stars. People say when Juventus faced Real Madrid in the Champions league a much better performance. Juventus has a very good chance of winning the Europa league. Clearly Carlos Tevez, Andrea Pirlo, Buffon, Arturo Vidal are the play makers of this match. Along with Antonio Conte is doing his very best to make the team stronger.
10
AC Milan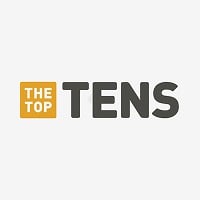 Associazione Calcio Milan, commonly referred to as A.C. Milan or simply Milan, is a professional football club in Milan, Italy, founded in 1899. The club has spent its entire history, with the exception of the 1980–81 and 1982–83 seasons, in the top flight of Italian football, known as Serie A since ...read more.
They have just to grow up, they are currently the best team in Italy.
Milan is the best.
Since Balotelli has come, they haven't lost and will not any time soon. They will soon rise to be the best team in europe after we finish barca off in the champions league
Milan beat Barcelona 2 to 0 no other team in the Italian league are able to do that therefore Milan should be in the top 3 teams in the world
The Contenders
11
Paris Saint-Germain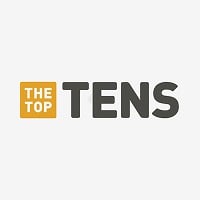 Paris Saint-Germain Football Club, commonly known as Paris Saint-Germain, Paris SG, or simply PSG, is a French professional football club based in the city of Paris. Founded in 1970, the club has traditionally worn red-and-blue kits.
Zlatan Ibrahimovic, Lucas Mourah, Lavezzi, Thiago Silva and now David Beckham. Enough said really.
The best tteam in france
They held their own vs barca their great I bet they can win the champions league if they almost beat barcalona
PSG should be number 7 instead of man city, man city is meant to be 10th well I'm just trying to say in these few years their coach has bought reasonable player he has also spent money wisely they deserve this.
12
Liverpool
Liverpool plays a remarkable games at Anfield...
Suarez, Sturridge, Sterling, Sahin, Gerrard combine together are awesome
Don't forget the others who play an essential role for the team, especially the ones stated above, the defenders and the keepers
I think liverpool is playing good
I do not think Liverpool should be in the 10 place. After Luis Suarez's awesome goals they should be in 2 place.
13
PSG
What PSG are the best French team ever ]:
Come on.
Ibrahimovic.
Levatzzi.
Epic players. Deserve the top 5
PSG is the same as Paris Saint Germaine so it should be in 11place
14
Atletico Madrid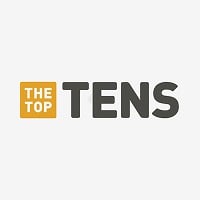 Club Atlético de Madrid, SAD, commonly known as Atlético Madrid, or simply as Atlético or Atleti, is a Spanish professional football club based in Madrid, that plays in La Liga. The club play their home games at the Wanda Metropolitano, which has a capacity of 68,000.
Athletic Madrid are awesome I think that they are much better than Celtic and way better than Swansea they are literally amazing
I think they are good, they play total football
BEST TEAM EVER EVER EVER...
David VILLA GO! GO!
15
Tottenham Hotspur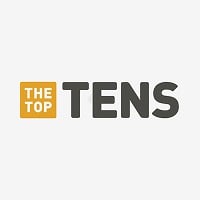 Tottenham Hotspur Football Club, commonly referred to as Spurs, is an English football club located in Tottenham, Haringey, London, that competes in the Premier League.
Spurs have a very good starting line up. The best part about them is that they have all young players and they pass the ball around to each other. The only bad thing is AVB

Spurs are a young team which is rapidly progressing. The have a great coach in Andre Villas Boas. They also have the fastest player in the world in Gareth Bale. They will win the premier league this year and many other titles.
Tottenham hotspur are the best team because they have quality players
AVB is doing amazing we have won tones of fa cups we have bale they are the best.
They have the greatest European footballer on their squad, and together they click. They have a brilliant midfield with a superbly talented defense. Tottenham are now contenders for the 2013/14 season! Go on Spurs!
16
Inter Milan
Inter were the best club in the world in 2010. Since then, they have declined and are currently in the process of forming a youth project. They will return to the big club they were in 2010 once this project is complete. (AC Milan are also doing the same and Juventus already have completed their project. )
This list is horrible! Inter should be among the top 10 best clubs in the world and not the top 20.
Forza inter!
We should at least be above spurs because after all without Bale their terrible
I love inter Milan, its club of italy which doesn't cheating like juventus, milan etc
17
Schalke
They can also win real madrid and barcelon
They have many young players
But defender is very weak
Best on the planet
The best tem ever
18
Ajax
How could you forget the dutch miracle workers!
This club has a great sphere! AMAZING!
Ajax is definitely my favourite team and I think they should be the top 10. De Jong is the best.
This is the best team ever
19
West Ham United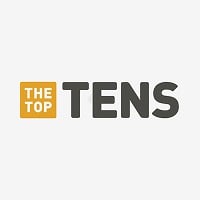 West Ham United Football Club is a professional football club based in Stratford, East London, England, that competes in the Premier League, England's top tier of football.
They are not good at all
Best east London team ever with legend bobby moore as a former player
Consistent team with strong roots. one of very few british teams that have never fallen below the the second tier of English football
I love west ham because bobby Moore and billy bonds one the fa cup billy bonds bet. Arsenal 0-1
20
Chivas
Chivas # 1 soccer team in Mexico
Chivas is the best team in mexico because chivas knows what players to get and where to locate them.
This is the best Mexican team
Chivas might be having a rough season this yr, but over all chivas is the number one team in Mexico no doubt about it! Chivas al 100%
21
Newcastle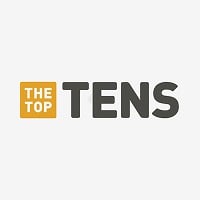 Newcastle United Football Club is an English professional association football club based in Newcastle upon Tyne, that plays in the Premier League, the top tier of English football.
Newcastle might not have amazing players but their spirit is amazing. They have tied against man city and other great teams
Might not have best players but there support is definitely world class.
Newcastle are the best because they have the whole city behind their side, Newcastle will get unlucky but they will come back from anything a put 110% into any game... Howay the lads
Newcastle are amazing + I would say we have the
Best goal scorer loric remy
22
Montreal Impact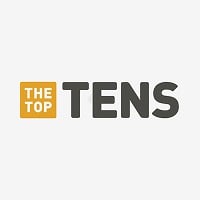 The Montreal Impact is a Canadian professional soccer team based in Montreal, Quebec. The Impact competes as a member of the Eastern Conference in Major League Soccer.
23
Leeds
Biggest supported English team of the 70's, 80's and 90's
Still marching on together
Leeds you rock we love you leeds :) WE MEAN IT!
We love you leeds your epic keep it up
24
Persepolis
66666666666666666666. I Love Perspolis.666666666666666
Club for 666666666666666 &
10,10,3 for all team world
The best fans in the world even better than real fans
Only PERSPOLIS, Only IRAN...!
25
Santos
The young worlds best neymar plays for them even though he should come to chelsea because santos aren't good enough
Santos are the best soccer team in the universe all the stupid other teams are rubbish compared to the santos!
NEYMAR IS THE GREATEST PLAYER ON THE PLANET!
The best of the past century in america.
26
Cruz Azul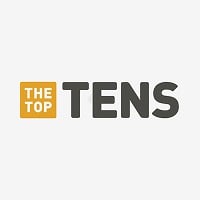 Cruz Azul Fútbol Club, A.C, or simply Cruz Azul is a Mexican football club that plays in the top division of Mexican football, Liga MX. The team was originally based in the town of Jasso, south of Tula de Allende in the state of Hidalgo. The team moved to Mexico City in 1971 to play at the Estadio ...read more.
Cruz azul is the best Mexican team that ever stepped in the pitch
Who the hell r CRUZ AZUL
27
FC Basel
They are in the Europa League 1/2 Final and destroyed Teams like ManU, Bayern, Zenit St. Petersburg, Dnjepropetrovsk and Tottenham
28
Lyon
A great player factory, producing great players like Benzema and Lloris.
Leon Esta mas bueno de las Chivas
There the best Mexican team EVVVEEERRR
29
Bayer 04 Leverkusen
This team is extremely underrated. Great stars like Robbie Kruse and Sidney Sam.

Should definitely crack Top 30. One of the greatest teams in the Bundesliga.

Bayer All the Way!
Son is the best player in bayer
30
Los Angeles Galaxy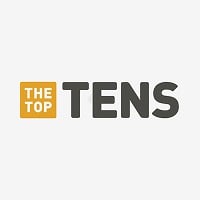 The LA Galaxy, also known as the Los Angeles Galaxy, is an American professional soccer franchise based in the Los Angeles suburb of Carson, California, that competes in Major League Soccer, as a member of the Western Conference. The club began play in 1996 as one of the league's eight charter members. ...read more.
All I know is that Los Angeles Galaxy is better then Houston Dynamo on my opinion.
Because David Beckham is totally best in free kicks. Even other teams are poor in free kicks
Wow. How the beep did west ham be better then us
This team is Even better than Swansea, because they ha ve Donovan David beckhem
And keane but Swansea did not have any world best player.L. A galaxy could win Swansea 8-0
31
Olympique de Marseille
Best team they are fast and their attacking method is so sick. You never know how they create goal chanc
32
Celtic
Best fans in Europe with out a doubt! World class players like ; Messi and Ronaldo and maldini and seeders say so them selves!
They are the best Scottish team and have beaten Baça.
They are the best ever and that if they beat barcelona they can beat them again and ac milan and ajax to come out top on there champions league
CELTIC ROCK please move them to 7th
33
S.S.C. Napoli
Who ever put this list together is an idiot
Napoli finished higher than Ac Milan and inter Roma and lazio how r they 48th
Napoli is the best team ever, remember Diego Armando Maradona. CHamps Forza Napoli
Napoli are much better than 47 whoever put this together has no clue about football
34
Western Sydney Wanderers
The Wanderers have great potential. They have great players such as Ono, Hersi, Kresinger and Topor-Stanley. They are a new club and have performed excellently in 2012. Every other team in a league history has come last in their first season, except the Wanderers. They won the minor premiership but, unfortunately lost the grand final against the central coast mariners 2-0.
Go wanderers you rock they should be at the top of the a leage
They made it to the final on debut
Go WSW!
35
Seattle Sounders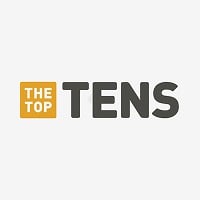 Seattle Sounders FC is an American professional soccer club based in Seattle, Washington. The Sounders compete as a member of the Western Conference of Major League Soccer.
They have eddie Johnson and rosales
Seattle are really good during some games but we have Dempsey and Evans
They are by far the best in the US.
Best team in the world Duce Eddie and rose pedales
36
Aston Villa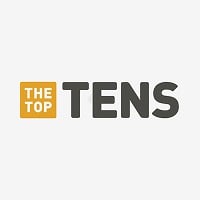 Best team ever never put you down
UTV founders of the English league
Pride of Birmingham
One of the only 5 English teams to have won the Champions League...
Villa Park the best place to be in the world, heaven on earth
COYVB!
They're the best team in the world
We I hate Aston Villa worst 1.Aston Villia 2.Arsenal 3.Manutd 4.Liverpool 5.Man city
37 Santos Laguna
38
Sporting Clube de Portugal
Wolfswinkle is the best!
Come on dudes Sporting rules, they produced players like Cristiano Ronaldo, Luís Figo, Nani, how are they in 72nd?
39
New York Red Bulls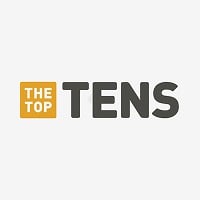 The New York Red Bulls are an American professional soccer club based in Harrison, New Jersey. The Red Bulls compete as a member of the Eastern Conference of Major League Soccer. The club was established in October 1994 and began play in the league's inaugural season in 1996 as the New York/New Jersey ...read more.
YOU are a good team but I still like REAL Madrid
Theary henry might have retired bu there getting frank lampard in the summer it should give them a boost
40
Benfica
Best in portugal also one campions league and had amazing players like Eusebio, David Luis, Jonas, Pizzi, and Joao Felix
They are the best even when they have some veterans that can barely make it up the field anymore
The Best Team in Portugal with 32 Portuguese League, 24 Portugal Cup, 4 League Cup, 2 Champions League, 2 UEFA Cup, 1 Latin Cup. I Think, the greatest team of Portugal, and is growning up year after year. I hope, in a few years we gonna be the one of the greatest teams in the world!
The best football in the world with Barcelona and bayern munchen at this moment
41
Everton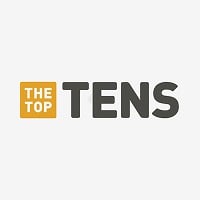 Everton Football Club is a football club in Liverpool, England, that competes in the Premier League, the top flight of English football. The club have competed in the top division for a record 114 seasons, missing the top division only four times since The Football League was created in 1888.
The best club ethos in the world, the people's club!
They are the best team ever
There is no way that half the teams above Everton are better than Everton like seriously? Al Ahly and Seattle what?!?!
EVERTON!
Why?
Fellaini, Baines, Coleman, Osman, Jags...
42
Lazio
Lazio are rubbish football team they should be 100 so bad
TIM Cup Serie A Final Lazio vs Roma 1:0! FORZA LAZIO!
43
Houston Dynamo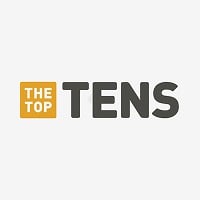 Houston Dynamo are an American professional soccer club based in Houston, Texas. The franchise competes in Major League Soccer, as a member of the Western Conference. The Dynamo had first played their home games at Robertson Stadium on the University of Houston campus until 2011.
It my 2 bast team
44
Fenerbahçe
I think this club is the best in Turkey better Galatasaray Besiktas etc.

Here is the last squad for instance
-Raul Meireles, Dirk Kuyt, Moussa Sow, Miroslav Stoch, Joseph Yobo, Reto Ziegler, Cristian Baroni, Gokhan Gonul, Selcuk Sahin, Volkan Demirel etc.

Club's supporters have a great believing and trust. Its the best in the WORLD! You can search for some learning...

The Players who played at this club in the Past!
-Nicolas Anelka, Roberto Carlos, Mateja Kezman, Daniel Guiza, Alex de Souza, Jay Jay Okocha, Elvir Balic etc.
World class players and world class hot supperters however poor performance. Needs soul
Fenerbahce played 64 matches this season, which is Turkey's new record! And this season after Chelsea's 69 matches it is the 2nd most in Europe! They played 8 mathces more than Benfica. In the second leg of Europa Cup they missed several key players like Meireles, Webo. Others were very tired. They could have been in the final of Europa Cup tonight! Cheers from Azerbaijan
The best team in turkey is Fenerbahce
45
Portsmouth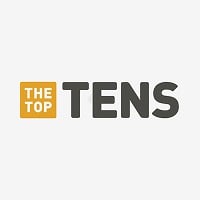 Portsmouth Football Club is a professional association football club in Portsmouth, Hampshire, England, UK which plays in EFL League One, the third tier of English football, following their promotion as EFL League Two champions in the 2016–17 EFL League Two season.
Oh my god they should be like at 5000 you have premier league teams championship teams and teams in league 1 that are behind them
Should they be 51st? There in league 2!
Good to
Won fa cup
46 Al-Ramtha SC
47 Persipura Jayapura
48
Galatasaray
This team is one of the only team who jails Real Madrid to their own field.
The only team with true heart and full of dicipline and the only team in Turkey who can manage soccer teams like real madrid and manchester united.
Everything is obviously. I think most important thing is given pleasure to supporter by team. I think Galatasaray gives big pleasure to the all supporter. Nothing else..
They have won against the worlds most best football teams, such as Real Madrid and Manchester United- and no teams have managed to do so.
49
Porto
2 champions
2 uefa cups
2 intercontinental
1 european supercup
7th uefa ranking 2013
Best Portuguese football team, could be in the top 10
Amazing squad should be ranked much higher then 30
F.C. porto being so low just shows how underrated Portuguese footbal is...
The champion of the 5th best league in Europe should be way higer.
50 Knattspyrnufélag Reykjavíkur
PSearch List