Bayern Munich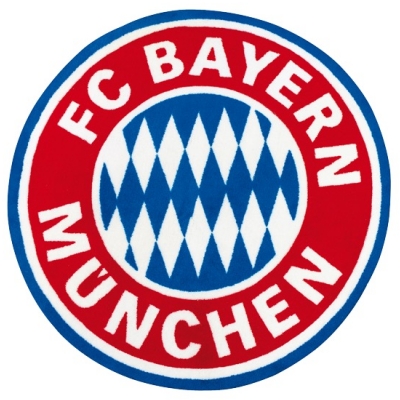 Uploaded by Iliketrainsguy100
Comments
Top
Popular
Newest
With 28 goals in the last seven games and 21 goals in three of those seven games... Bayern is right now the best team. Its defense is really strong and the offense has been excellent this year. Last year the got second place in all competitions and this year they are breaking records in the league. This is their fourth consecutive year playing in the quarter finals of the champions so their quality of excellent soccer did not happened immediately. Plus no other team has won as many games this year.
I'm chelsea and real madrid fans.
But this teams was way better!. Did the treble winner doesn't matter?
Barcelona? They was great in bbva. But they lose to celtic and bayern munich (7-0 can you imagine? )
RealMadrid?
With casillas in the bench? Jose mourinho doesn't do good this season. And don't you remember lewandowski quattrick?
Manchester United? Come on.
What did they get? Yes. They win the bpl. But that's not enough to be in top 3. Especially when Alex Ferguson decided to retire..
I think juventus should be in number 2 or 3. They beat chelsea 3-0 (i hate to admit it)
I think clubs in serie a are overrated!
The balance of power in world football is slowly shifting from Spain to Germany. I can't help feeling the dominant spell of magical tika taka from Barca and skill of Madrid is coming to an end with the physical and disciplined Germans taking over. Bayern typify this. Their defense is rock solid, partly down to the protection by Schweinsteiger, Martinez and Gustavo and Neuer (who will shortly overtake casillas as the world's greatest keeper). Not only this but going forward their movement is deadly. Kroos and Muller can run the game all day long with a great goal scorer up top in Mandzukic and then touches of pure class from Robben and Ribery. They're a complete team and expect many more trophies in the near future.
There is no debate at this moment in time. BARCA AND REAL MADRID ARE ONLY LISTED ABOUT FC Bayern BECAUSE OF PEOPLE THINK THAT MESSI OR RONALDO MAKE THEIR TEAMS THE BEST. Clearly these are baised opinions. I could care less as an American. However FC bayern munich is hands down the best football club in the world and the moment and the Champions league will prove it. As Bayern munich destroys barcelona again today maybe people will finally admit that this team is JUST THAT GOOD.
I am a Barca fan but I admit that Bayern are the best team in the world right now. Beat barca on an aggregate 7-0 and crushed Juventus. They are also easily going to dominate Dortmund in the champions league final. FOR NOW BAYERN IS SIMPLY THE BEST. They might not have players like CR7 or Messi but their players collide and play as a team fantastically.
Champions League 2013. Do I need to say anymore? They destroyed all the other teams, its funny for Barcelona to be number one since Bayern beat them 7-0 (4-0 and 3-0) at the semi-finals. They don't need extremely good players such as Messi or Ronaldo. The whole team gets the job done. The team is totally balanced if you look at players such as Robben, Ribery, Muller, Mario Gomez and so many others. There is also Schweinstieger, Martinez and Mario Gotze coming up, also a strong defense with Lahm, Dante, Boateng and others. Basically they destroyed all the other teams.
The statistics clearly show that Bayern munich is on top of there game, they've only received 14 goals this year while all the other world class teams received double the goals. Also Bayern munich has beaten Barcelona 4-0 and jueventus 2-0 home and away they won the bundesliga cup way before the league was over and are currently ahead of every team by 20 points or more and ahead of any other league in wins and points over all. Bayern munich has only lost once this whole year with an empressive defense and an outstanding offense with 113 goals over all the best team this year I believe.
Has anyone been watching the champions league this season? Anyone voting Real Madrid, Barcelona, Man you or any other team higher that Bayern are voting with their hearts, not with their heads. Bayern are the best team around at the moment, and by quite a margin - plain and simple.
Bayern have been crowned Kings of Europe after defeating Borussia Dortmund for the Champions League title. They won the Bundesliga by 25 points and equaled the record of most games won (29). Bayern ripped Barca to shreds 4-0 and 3-0, which shows the best football has shifted from Spain to Germany. - top10master
If this is a list of the best teams - then a team that has won their country competitions plus the Champions League - and has not lost a game in 46-47 outings probably needs to be much higher ranked than #4. Also, looking at the number of players on this team that are also National Team players speaks volumes.
Bayern Munchen has been exceptional over the last few years, and has shown it especially this season. They have only lost 3 games in this whole campaign. They have also just won the UEFA champions league and was most deserved. I personally think they would have won last years final, but they changed their style of play a bit for them to leed to success. Bayern is the best!
Bayern Munich is an awesome team they have one of the best goalies in the world which is MANUEL NEUER and excellent players like Muller, Lahm, Boateng, Ribery, Gotze, shweisteiger, robben and much more good players. They should be the best and they are a big time better than Manchester United and Real Madrid. They smashed Real Madrid not very long ago and Real Madrid are better than Manchester United
Won the champions league, won the bundesliga with about 20 points more than borussia, won 9-2 against hamburg, altogether won 7-0 against Barcelona, scored 98 goals in their league and received only 18 goals, tied 4 games and lost one, they are going to be the fist team in Germany to do the triplette (probably), what do you want more?
Grow up, they are a great team that is hot right now. Second last year and where they are ranked today you mean to say they wouldn't be in the semis come champions league. They have to be favorites to at least make it to the finals...
Won against everybody they played this season at least once, most of the time twice. Have probably the best defensive midfield and best defense in the world right now. Won four cups in one season. Only lost twice. Beat Barca 7-0 on aggregate, more importantly trashed Barca at Camp Nou. 1xCl Winner, 2x Runner up in the past 4 years. Currently best team in the world.
Bayern have been dominant all season. They ripped Barcelona apart 4-0 and 3-0 in the Champions League. German football has definitely escalated fantastically this season. As the Kings of Europe, they are the best team of the 2012/2013 season.
Real and Barcelona aren't even competing in the UEFA champions League Finals!

Bayern has won the Dutch League, The Dutch Cup and defeated Barcelona 7-0 on agg.
And they'll also Win the Champions League!
Better than united about the same as madrid. They have the best midfield in the world with many players and are going to be back stronger with new transfers next season. Ribery is amazing as good as iniesta and xavi
BAYERN WON REAL MADRID LAST SEASON AND THIS SEASON WON BARCELONA 7-0 THE BEST PLAYER IN BAYER IS MARIO GOMEZ SINCE WHEN PLAYING AGAINST WOLFSBURG HE SCORED A HATRICK IN 6 MINUTES WHAT A PLAYER AND BAYERN MUNCHEN WILL WIN THE CHAMPION LEAGUE THIS YEARS SINCE IN THE PAST TO YEARS BAYERN WAS REACHING THE FINAL AND LOSING AND you KNOW WHAT THEY SAY (ACTUALLY FORGOT WHAT THEY SAY) BUT ITS SOMETHING ABOUT THE THIRD ALWAYS WINS OR SOMETHING
It is ridiculous to have Bayern Munich down at #6. Are you kidding me? The only team in Europe right now who could be considered better than Bayern is Barca and everyone with a brain knows this.
How are Real Madrid ahead of bayern? Real Madrid won NOTHING they played well but still won nothing bayern Munich won the league the cup and the champions league TREBLE can't beat that
This is the team of spirit, passion, enthusiasm, talent...

This is a team with player like robben, muller, olic, klose...
This kick ass players can make opponents cry...

My favourite "BAYERN MUNICH"...
They are the best because they have won the champions league, bet all of these teams and they've got, Arjen Robben bolting down the wing, Frank Ribbery whipping in epic crosses, Muller scoring nearly every header he does bastian schweinsteiger just epic I midfield
By far the best team in the world now. An the most consistent team over the last four years. It was just not a coincidence that they beat Barcelona the so far known best team in the world by 4-0!
First of all Bayern beat Barcelona 7-0 on aggregate and won the champions league and they have Pep G as their manager that's world greatness 4 U. Plus we beat real and we can beat any team