Manchester United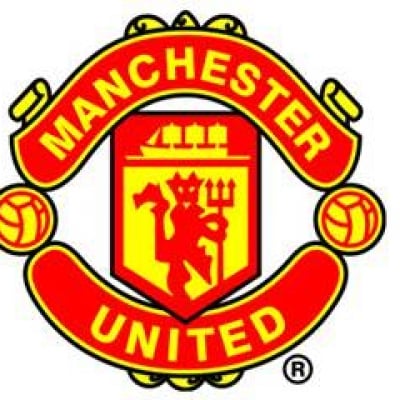 Uploaded by DoroExploro13
Info
Manchester United Football Club is a professional football club based in Old Trafford, Greater Manchester, England, that competes in the Premier League, the top flight of English football.
Comments
Top
Popular
Newest
This is the best team ever. The team of manu should be at the first position! This is the only team who, with not a star payer can win a match, but real madrid and barcelona cannot. Just for example last match on 13th feb 2013, manu vs realmadrid (The scoreboard manu-1, madrid-1). Why is this so Madrid is a much better team. They have top top players in their team like Cristiano Ronaldo, Higuain, Cascilas, Pepe and Xabi Alonso and Manchester United have just few like Wayne Rooney, Van Persie and Nemanja Vidic. With these kind of a powerful team Madrid could not gain the victory with Manchester United. So now you all say about the spirit of Manu. I am agreed that Barcelona and Real Madrid are also a nice team but not like Manchester United. MAnchester united is the only team who has won the most number of uefa successfully. Recently they have won with one of the best teams in the world Chelsea in the 2008 uefa. After that with a very weak team they have went to the finals by beating ...more
Manchester United is one of the most prestigious, respected and feared teams in world football. The club achieved such accolades by their performances on and off the pitch through the years. The club has been graced by legends from the likes of Sir Bobby Charlton and George Best, stalwarts like Paul Scholes and David Beckham, to the new generation of players led by Nemanja Vidic and star player Wayne Rooney and robin van persie. Sir Alex Ferguson currently holds the world record for the longest time spent in a football club, at 26 years, and the wily old Scot remains evergreen every season. The legendary manager has achieved what other football managers dream to live and his records have painted vivid pictures for everyone to see.
Manchester united won the champions and they are strong historically and now they have young players as well as quality players and this year they can make the triple as they did in 1999 they won the champions league, premier league, and the FA cup they good at attack mid field and a very good coach the defenders was poor last year for missing Nimanja Vidic but after his return they have improved and the attack have improved by signing with robin van persie and now they are in the 1st please in the premier league with 10 points difference between them and the 2nd place and thank you.
Manchester United are top of the premier league this year and I think they have great tactics and skills and are a very big club they are rich and a strong club they have great confidence and they should be top in Europe they are very lucky they have rooney, Hernandez and many other great footballers so in my opinion I will say Manchester United are THE BEST... Thank you
Players aren't the only ones in the team. Sir Alex is undoubtedly the best manager in world football. He brings the best out of his players and makes them win against better teams (2008 Man Utd vs Barcelona CL Semis? ). This is his 2nd to last year and signing Kagawa and Van Persie into the team, he has all the instruments to win it all.
Manchester United are the best team along side Real Madrid. The worlds best player Cristiano Ronaldo is in Real Madrid which is good for them Man utd really miss him specially si Alex ferguson but we have a new star Robin Van Persie who is another Ronaldo for Man Utd. If we can have Ronaldo back in January we are the champions leageu winner this year. We can also have Gareth Bale in January as well than we are surely the champions we just need Ronaldo back please Real Madrid give our star back
Manchester United, Wayne Rooney, van Persie, Arjen Robben, extremely good players. Eventually, Man you will take the gold trophy of all of Europe. They have many star players that might lead Man you unstoppable in the near future. Overall, they are an outstanding team. Man you is probably the most like able team in all of Europe. It isn't crammed by star players and it has a perfect amount of star players that would lead them to victory!
They are the most known sports team In the world. How can anybody beat that. I don't know Barcelona and Real Madrid I think aren't that good.
Manchester united is the best in the world they have won 45 trophies so they are supposed to be on top man you is the best
Manu should win because they have been playing very strongly this year and are doing well
Manchester United consists of players that plays for the logo on their shirt.
World-class players like Robin Van Persie, Kagawa, Chicharito, Vidic, Rooney, Michael Carrick makes this team one of the best in the world, and without doubt the best english team.
Man united are simply the best... The best ever... And ever will be... With stars like rooney, van persie, scholes, giggs, ferdie and the manager fergie... It makes them unstoppable...
For me ManU is best from all the way... Most popular, don't have that much of big names but still the best in terms of result. World class manager who undoubtedly the best all over the globe. And most importantly consistent performer throughout the decade in a league which is the most toughest league in this world.
Manchester united are the best team in the world because they have lots of good players like Rooney and vidic
As you said mate we might not have the super stars but we have a solid squad and we a potent force going forward. We have 2 teams that's a worthy match for any team we even drop Rooney for the Madrid game and we would have won if not for the red card.!
I think Manchester united is the best team in the world because of the history that they have and I must say they continue to do well and with great players like Wayne Rooney, Van persie, Ryan gigs an Paul Scholes they will excel and become victorious once again
Man you are clearly the best with RVP, Rooney, Hernandez what other striking force could compete with that then comes the midfield line of Valencia, Young/Nani, Kagwa, Carrick, Cleverly who nail anyone/thing that comes near them and with the defense of Smalling/Rafael, Vidic, Ferdinand/Evans, Evra and De Gea in nets who else could win the league other than this team. Come on United.
Yahoo! I always knew manu would in the top three in your face man city ha!
Why third if messi wasn't alive then what plus we won the most titles in the world plus real mardrid is also far better than Barcelona na
When you're good you're good, manchester united is the best
MAN you ARE THE BEST TEAM EVER I THINK MAN you SHOULD BE THE FIRST TEAM
To be honest this is my team but my favorite player is Messi but manchester united just doesn't lose even though I'm in this team I love it but like I said Messi rock on you'll never get bad but MANCHESTER MANCHESTER MANCHESTER MANCHESTER! YOU ARE #1 SO DON'T STOP TILL YOU GET TO THE TOP WOO!
The best team in the world winning the title before the end of the season doing good in the champions league, fa cup, carling and many other cups always on top keep up I believe more 2 come next season
Despite the current poor defense, they have the best attacking, the likes of RVP, Rooney, Chicha, kagawa, and Antonio... And then the best manager.
I think they have been the most consistent performers over the years winning 13 out of a possible 21 leagues and winning 2 champions league as well... With stars like Wayne Rooney and Robin Van Persie no doubt Manchester United is the best football club in this world