Real Madrid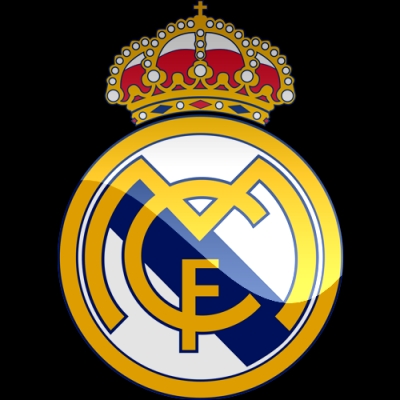 Uploaded by Strobo
Comments
Top
Popular
Newest
Real Madrid club de futbol is the best team ever existed in my opinion, This team has won the best team in the 20th century, we have 9 CL (which 5 of them were won in a row), 32 ligas, 18 cops del rey and so much more. Real Madrid has a golden history, Amazing present and a bright future ahead. If you'll keep on saying Barca is better than Madrid because we won 5-0 or what so ever, I can only tell you to look at the previous clasico's and decide by yourself who won with the most score (you cules know what I mean), oh and if you still think your better than EVERYONE in this whole world, why didn't you reach to 9 CL (since RM last won back in 2002) or reach to 29 la ligas maybe?
Real madrid is the very very very very best team way better than all the teams even FC Barcelona please vote for real madrid it is the best team in the whole world like the players Cristiano Ronaldo, Mesut Ozil, Angel Di Maria, Sergio Ramos, Pepe, Sami Khedira, Karim Benzema, Xavi Alonso, iker Cassilas and more
Cristiano Ronaldo is probably the most complete player alive, he can do things Lionel Messi can't do. Real Madrid has a solid stud defender named Sergio Ramos. They also have the best goalkeeper in the world, and a great center mid named Xabi Alonso. Overall they are a better team than Barcelona. Yet again it's just my opinion.
Ronaldo most complete player on the planet, messi is good at some aswpects but ronaldo is simply better. He has penalties, freekicks, long and near shots, power, agility, speed, headers, ball control, cardio fittness, etc. Messi has some but not all. Ronaldo is a winger and he scores a lot, messi is a centre forward and he scores a lot, do you think a winger should score the same amount as a forward? No, its much harder for him cause he's from half way line facing the entire defense and midfield trying to score running up and down like a machine, but messi is only a few bits away from the goal facing a bit of defense doing a little tap from in the box. Messi grew up in that team having good relationships, ronaldo does not and he still does good. Take away xavi and iniesta from messi and lets see if he's good. Ronaldo proved himself in other places. Its much harder to be ronaldo than messi. Ronaldo scored 144 goals in la liga in 4 years since he came. Having a ratio of 1.10 goals per ...more
Casillas and the Ronaldo they are the best player I have ever seen Ronaldo is better than Messi or some other players cause he is the best which god gives the two best player in the world we will thanks god for these 2 best players in the world Ronaldo and Casillas thank you god for giving birth these best player we have ever seen.
Real Madrid is the best because they have the best football players like ronaldo, benzema, oil, also and a epic goalkeeper casillas. Real Madrid is the best because they are number1

I, am just being honest that a long time ago not very long ago Barcelona was the best team in history and Real Madrid was the second best but now Real Madrid is the best now so Real Madrid the best team in the world

GO GO GO REAL MADRID YOUR THE BEST
They have a very well-build solid defensive team with Sergio Ramos and Marceloe keeping the team clear from any attacks, free kicks, set-pieces and counter attacks. With Casilas as the best last line of defensive strategy around. As for attack and midfield Real Madrid are awesome
I think real Madrid is the best team in the world. They have won the la liga recently also. Ronaldo is the best in the team. There is a lot of young talent in the team. It is better than barcelona and any other team. Real Madrid is the best team in the world.
Real madrid 2012 was the best of all times, for that team play almost the season without lossing a game home. Whenever real needed to win their coach will employed the forceful three brothers no matter what they will give the result. Moreover, those 3 guys were in the first 7 higest scorer through out last season. That which haven't happens since I came to know real as my team. Those boys are marvilos, but in the first half of 2013 my guys were all @ sleep thous put real to where she fine herself today. Maybe the mid season will make difference lets waite N see
This year cristiano ronaldo will be a best player in the world. Messi is not the best player, he just have a good dribbling but Ronaldo have all ability. Eventhough, ronaldo score more goals as midfielder. Messi certainly more goals than ronaldo because he is striker. If Ronaldo in messi side. RONALDO have more goals than messi. I admit it.
Real Madrid is a great club, I know it. Everybody knows Madrid. A club with the most trophies is Real Madrid. A club that has the most Champions League is Real Madrid. REAL MADRID, REAL MADRID, REAL MADRID, is EVERYWHERE! So don't be surprised to see that Real Madrid is the greatest club. FOREVER! HALA MADRID!
Real MAdrid is the best in the world and they have have the best soccer player and best goalie... Cristiano and Cassillas
Real madrid plays the best football in the world and has beaten barca in the past three El Classico's and truly deserves the title of the worlds greatest football team
NO one can match the combined ability of Real Madrid! They are the richest club in the world and have got some of the Best players in the world! Like CRISTIANO Ronaldo, HIGUAIN, CASILLAS, ETC.!
Real Madrid have the second best soccer player in the world Cristiano Ronaldo and they have an epic goalkeeper Casillas. Real madrid is my 3 favourite team too. If I were on Real Madrid I would not move unless Chelsea wanted me or if my contract expired
They should be in first place right now and besides everyone knows they are way better than Barcelona and Ronaldo has way more skills the Messi and all in all Ronaldo is way way way better than messi.
Real madrid have won loads more trophies then Barcelona plus they've got CR7 who is better than Messi and you can not forget Iker Casillas he's the best goal keeper in universe. It is a shame that merino is leaving.
I think that real Madrid is the best team in the world and they can beat every team in the world because it has the world best player like zinedine zidane. Zinedine zidane can beat every player in this world because he's just good and no-one could beat him in soccer!
Casillas as the keeper of real madrid is gift from god. I think casillas is an god of all the keepers in the world. There is also good players like ozil, benzema and the best player in the world, Ronaldo and Real Madrid is cool. Two thumbs up for Real Madrid!
Real Madrid is the best football team in the football history because they have carry more champion league, and also have the best players
Real madrid is awesome with ronaldo and mordric is quite good and benzema, definitely awesome, real madrid are the best club in the whole world with the best goalkeeper ever casillas
Cristiano Ronaldo is the star of Real Madrid. Ronaldo can do things that Messi can't. Real Madrid has the possibility to surpass FC Barcelona. Barcelona has great players like Xavi, Iniesta, Messi but as long as Real have Ronaldo, they can dominate anybody.
They are totally better than batch or Manchester United or buyern they have cr7 who loch is the best player in the world and can defenatly dribble messi easily go cr7 and real madrid
Real madrid was the best team in Spain in 2012, they destroyed barcelona in almost all games, barcelona's time is over, in 2013 real madrid will be ones again the best team in the world.
Because the team has a lot of talented players and tactics. Also they have the best goalkeeper in the world. With a very reputed coach.