Top Social Media Management Companies
tutejamanpreet25
The Top Ten
1
Chetaru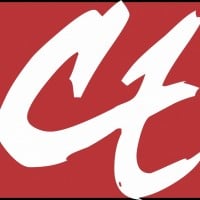 A small start-up commenced in 2010; Chetaru started with the strength of only two technically creative people. Working with the values of commitment, dedication, promptness and punctuality the company has grown out to become a renowned name in the worldwide web in a short span of time. Today, we stand ...read more.
Chetaru is an International Digital Agency based in UK in India, provide services like Social Media Management to increase the impression of your business' online presence by sharing innovative and engaging content that gives more traffic. To know more about the Social Media Campaign visit https://chetaru.com/ - tutejamanpreet25
Visit Website
2
Social Vantage
Social Vantage is a Pennsylvania-based social media management company, founded in 2013. The small team of less than 10 helps businesses market themselves on social media. They also offer digital strategy and email marketing services. - tutejamanpreet25
Visit Website
3
Project Bionic
Based in Seattle, WA, Project Bionic is a full-service social media marketing agency. The team of 25 writers, designers, analysts, and community managers creates digital, marketing, and social media plans and helps clients execute them. Project Bionic believes in humanizing brands and building lifetime relationships with their customers. - tutejamanpreet25
Visit Website
4
Sociallyin
Based in Birmingham, AL, SociallyIn is a social media agency that helps businesses create content and develop social media strategies. With a team of less than 50, this agency services a range of clients across multiple industries. - tutejamanpreet25
5
Lyfe Marketing
Located in Atlanta, GA, LYFE Marketing is an agency that offers social media management, PPC, social media advertising, and SEO services. With less than 50 team members, the agency aims to help companies increase their sales through social media and marketing. - tutejamanpreet25
6
Boostability
This Utah-based company and its 250+ employees pride themselves on cost-effective SEO and marketing services for small to medium-sized companies. Since 2009, Boostability has helped its clients grow their businesses using the Internet in a specialized way. - tutejamanpreet25
7
Bad Rhino Inc.
Bad Rhino is a full-service social media marketing agency located in Philadelphia, PA. With less than 10 team members, Bad Rhino mostly works with small businesses, helping them adapt and grow their brand online in the face of ever-changing online marketing trends. - tutejamanpreet25
8
Tamba
Tamba is a digital marketing agency located in Staffordshire, United Kingdom. Since 1994, their team of about 20 work with mostly small businesses. They specialize in social media marketing and web design. - tutejamanpreet25
9
Abacus
Located in Toronto, Canada, Abacus is a social media marketing agency that specializes in building Facebook marketing campaigns. They serve a variety of industries, including consumer products, IT, arts and entertainment, health and leisure, and financial services. - tutejamanpreet25
10
Source Approach
Source Approach worked with this jewelry company to take charge of the client's rebranding campaign even as it also looked to increase its e-commerce presence. Aiming to augment its conversion rates, Source Approach has overseen an increase in site traffic since the beginning of its work, pushing the client to steer potential clients to its website rather than the marketplaces. - tutejamanpreet25
BAdd New Item