Top 10 Social Networking Sites of 2014
1
Facebook
Whoever put this here must die. - noo7na7
Visit Website
2
Twitter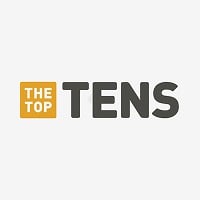 Twitter is an online news and social networking service where users post and interact with messages, "tweets," restricted to 140 characters.
Visit Website
3
Tumblr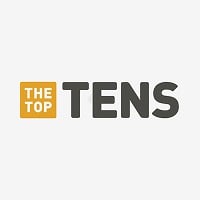 Tumblr is a microblogging and social networking website founded by David Karp in 2007, and owned by Oath Inc.
Why is tumblr on this list? It's dirty with stinking adventure time fanart!
It's full of adventure time fantards!
Visit Website
4 baboo
5 Instagram
6
Upload Society
When YouTube changed everything they kept taking & taking away from us to make the web site look like Facebook. I had to leave the web site & find a web site that would fit my needs. My friends told me about Upload Society so I checked it out. I liked it very much I seen we could have moving pictures, icon's, & have groups to join David our CEO is on the web site so if we had issues we could bring them to him.

My best interest is doing horror video's so my friends & I made a horror clan group we all joined we have topics, idea's & just celebrated our one year anniversary & made a video about it.

I just wish others would see what upload Society is all about & leave YouTube once & for all. I know the subs means a lot to the channel's there but YouTube keeps changing more stuff I think the people will get tired & leave.
You know that you love good music, you know that you love having good friends, you know you love the old classic YouTube layout. What I do not know is why you're not here with us at Upload Society? You will meet and interact with members here who share your commitment to good music, warm friends and the ability to express yourself freely! Or you can choose to be your own person. It's all about choice! Give it a try. It's free and easy to join. No personal info is asked of you other than an e-mail address. If you choose not to stay then you merely contact the CEO of Upload Society and he will close your account. It cost nothing to have a look just to see what you are missing! See you at Upload Society!
RussellStudios here!

I was a promoter of Upload from the beginning. I turned out to be one of there largest clients. Was rated #2 in most subscribed only to be bested by the owner David.

When he started this begging crap I started to complain about it to others. So now he has deleted my account and banned me from Upload. You can expect the same kind of treatment as I got. If you say something That Pinhead David doesn't like! No matter how much you helped the channel in the past. David don't care about any of the people there and just wants to try to get rich off a beggars tactics!
Upload Society had promise about a year back when two were running the show. Unfortunately now its gone to the dogs, so to speak. Troll heaven, and the one left running it, constantly threatens to close it if donations don't keep the server going for the month. Once promising, now a ghost down, and copy and paste people only there.
7 FriendFeed
8 aNobii
9 Google+
10 Evoqd
The Contenders
12 20lines
13 Zucano
14 Tagged
15
AlterEgo.im
AlterEgo. I'm is a totally unique and anonymous social networking experience where users can comment, like and share all while remaining anonymous.

Some of the features a user can do is:
- Customize their Smartprofile backgrounds, colors, and profile pictures.
- Update their status
- Find friends to invite
- Enable/disable email notifications
- Chat with other users/friends
- View/suggest spotted pages (anonymous pages for entire schools, workplaces, etc)
- Answer the "Question of the day" bot (posts random question on users walls if enabled)
- Share text, links, images, and videos.
- Edit many settings (info, privacy, etc)
- Block/unblock others
- Auto approve/manually approve wall posts
- Follow other users/friends
- Easily link AlterEgo to your Facebook
- View public and personal news feeds
- Post and have friends/random users post to their own wall
- Get instant notifications through the notification menu
- Enjoy non ...more
BAdd New Item