Top 10 Softest Death Metal Bands
The brutality level goes to 1/10 (Soft) to 10/10 (Inhuman)
The Top Ten
1
Numenor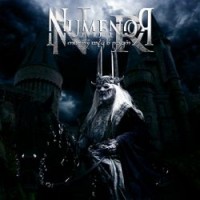 The fun fact of this is Numenor it's one of the heaviest Power metal bands
3/10 Regular - DarkDamien
2
Oceans Ate Alaska

I mean, they have really hard and heavy parts and 2 very heavy songs (High horse and Blood brothers) but they are Proggresive Deathcore and they use clean voices, and keep been Deathcore
5/10 Heavy / 2/10 Soft - DarkDamien
3
Dethklok

Dethklok is both a virtual band featured in the Adult Swim animated program Metalocalypse and a real band created to perform the band's melodic death metal music in live shows. Both bands were created by Brendon Small and Tommy Blacha. ...read more.
I mean ¿Why people think this is heavy?
4/10 Hard - DarkDamien
4
Children of Bodom

Children Of Bodom was a melodic death metal band from Espoo, Finland. Formed in 1993, the final lineup consisted of Alexi Laiho, Janne Wirman, Henkka Seppälä, Jaska Raatikainen and Daniel Freyberg.
Not heavy, even for Melo-Death
4/10 Hard - DarkDamien
5
Galaktikon

Just a little bit heavier than Dethklok
4/10 Hard - DarkDamien
6
In Flames

In Flames is a Swedish melodic death metal band from Gothenburg, Sweden, formed in 1990. ...read more.
Gay
Before: 4.5/10 Heavy / Then: 3.5/10 Hard - DarkDamien
7
Immolation

They never was really heavy, principally in the 2 first albums
First 2 albums: 4.5/10 Heavy / 3th album and then: 5/10 Heavy - DarkDamien
8
Opeth

Opeth is a Swedish progressive death metal band from Stockholm, formed in 1990 by David Isberg, who invited Mikael Akerfeldt into the band as a bassist. Isberg ended up leaving the band, which lead to Mikael becoming the band's vocalist, guitarist, principal songwriter, and driving force. Along with ...read more.
They was really heavy, but with time pass turns really soft in the Death metal terms, and finally turns Proggresive metal only

Before: 5.5/10 Brutal / Then: 5/10 Heavy / Now: 2.5/10 Regular - DarkDamien
9
Rings of Saturn

Rings of Saturn is an American technical deathcore band from the Bay Area, California. The band was formed in 2009 and was originally just a studio project. They jokingly dubbed their genre as "aliencore".
I never think this band was SO heavy
5/10 Heavy
10
Arch Enemy

Arch Enemy is a Swedish melodic death metal band, originally a supergroup, from Halmstad, formed in 1996. Its members were in bands such as Carcass, Armageddon, Carnage, Mercyful Fate, Spiritual Beggars, and Eucharist.
The Contenders
11
Cannibal Corpse

Cannibal Corpse is a American death metal band from Buffalo, New York, formed in 1988. The band is known for their graphic album covers, explicitly violent lyrics and song titles like "I C** Blood" The group got into mainstream after performing the song "Hammer Smashed Face" in the 1994 film Ace Ventura: ...read more.
12
Murp

Come on, the vocalists starts at the 4 years old, this is why it's only in the number 10
3/10 Regular - DarkDamien
13
Vader

Vader is a Polish death metal band from Olsztyn. Formed in 1983, the group was founded by then-bassist Piotr "Peter" Wiwczarek and guitarist Zbigniew "Vika" Wróblewski. Starting as a heavy metal group, Vader eventually went to thrash, speed, and then in the late 1980s became a death metal band. The ...read more.
Softest Brutal death metal band - Doomed_God
BAdd New Item