Top 10 Education Mobile App Development Companies
The mobile app development space has seen an incredible surge in recent years, and the education sector is no exception. As technology continues to revolutionize how we learn, a growing number of companies are offering services to help educational institutions develop and maintain their own branded mobile apps. To help you find the right partner for your project, we've compiled a list of the top 10 education mobile app development companies. From custom solutions that meet each organization's unique needs to platform-agnostic offerings that can easily be integrated into existing systems, these firms offer a wide array of expertise and experience to help you reach your goals. Whether you need an app for student engagement, course delivery, or any other purpose related to learning, these are some of the best in the business. With their deep knowledge of the mobile space and proven track records of success, they can provide the support necessary to make sure your project is delivered on time and within budget.

The Top Ten

1 Expert App Devs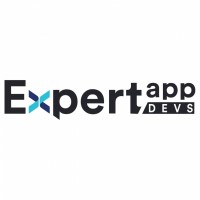 Expert App Devs is a software development company specializing in mobile application development across multiple platforms. With a team of experienced developers, the company focuses on creating user-friendly and highly functional applications for businesses and consumers. It provides end-to-end services, from concept creation to app deployment on app stores. Expert App Devs aims to deliver tailored solutions that meet the specific needs and objectives of each client.
Expert App Devs is an acclaimed mobile app development company that is highly-regarded for its excellence in educational app development. With a team of experienced and knowledgeable developers, Expert App Devs has established itself as one of the leading companies in the industry, providing customised solutions to meet the needs of its customers. Utilising cutting-edge technology and innovative design strategies, they have developed a range of apps that help users learn and engage with educational content. Their applications have been praised for their intuitive user interface and engaging features, making them popular amongst both students and teachers alike. Expert App Devs continues to be at the forefront of the industry, offering unparalleled levels of service and quality that ensure their clients experience the best possible results.
Visit Website
2
New York Mobile Tech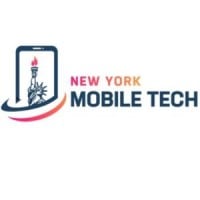 New York Mobile Tech is a technology solutions provider based in New York City, offering services in mobile technology, cloud computing, and IT support. Catering primarily to businesses, the company aims to enhance operational efficiency through cutting-edge technology solutions. It offers a range of services including app development, systems integration, and IT consulting. New York Mobile Tech focuses on delivering customized solutions that align with the unique needs of its clients.
New York Mobile Tech is a leading provider of educational mobile app development services, offering innovative solutions to help organizations deliver meaningful and engaging experiences to their users. With a team of highly skilled and experienced mobile developers, they are committed to providing cutting-edge solutions that enable clients to reach their goals. Their apps are designed to be user-friendly and feature-rich, making them ideal for businesses in the education sector. They use the latest technologies and industry best practices to ensure that their apps are secure, reliable, and optimized for performance. In addition to mobile app development services, New York Mobile Tech also provides comprehensive consultation services in order to help clients identify their specific needs and develop effective strategies for achieving their objectives.
Visit Website
3
Best Remote Team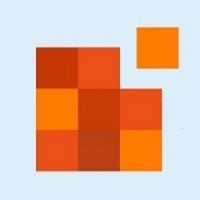 Since its inception in 2011, Best Remote Team, an offshore web and mobile app development company, is offering high-quality offshore software and app development services by facilitating businesses with the right and skilled technical brains. You can hire a remote team of dedicated developers with the right skills and attitude for your project. Hire dedicated developers after a thorough screening process and a personal interview to find the best match as per your expectations.
At Best Remote Team, we are proud to be a top-tier education mobile app development company. Our team is dedicated to creating custom digital solutions that help our clients maximize their educational goals. We specialize in developing mobile applications, web applications, and cloud-based software that have been designed with educational objectives in mind. Our apps are tailored for both educators and students alike, as we strive to ensure our products are interactive, user friendly, and highly effective. We understand that in today's world technology is key to successful learning outcomes; thus we strive to bring the most up-to-date technological advances into the classroom. Our team of experienced developers use their expertise and experience to provide innovative solutions for all of our client's needs.
Visit Website
4
ManekTech
Manektech is a leading provider of education mobile app development services, with a proven track record of creating high-quality, intuitive applications that help users access knowledge and information in an accessible and convenient way. Our team of experienced developers specialize in crafting customized applications that are tailored to meet the specific needs of our clients, leveraging cutting-edge technologies and the latest trends in mobile app development. We are committed to providing superior customer service throughout the entire process, from initial design and planning, through coding and testing, to implementation and maintenance. With our years of experience in the industry and dedication to building innovative solutions, Manektech is the top choice for education mobile app development.
5
ScienceSoft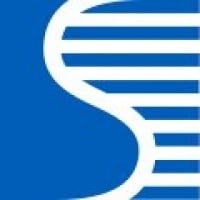 Since 1989, ScienceSoft has been delivering custom and platform-based solutions to global leaders across industries and around the world. Along this journey, we have gained competencies in the areas of CRM, data analytics, collaboration & knowledge management, ecommerce, web portals, mobile application development, IoT, cybersecurity, testing and QA.
6
OpenXcell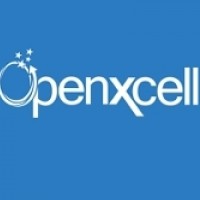 OpenXcell is an industry-leading web, software and mobile app development company known for delivering innovative solutions and engaging apps. OpenXcell is renowned as one of the best app development companies in app space with its outstanding capabilities and world-class team of mobile app designers and mobile app developers.
7
Valuecoders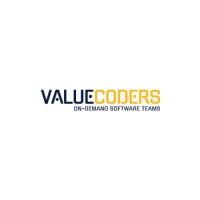 They're an Indian software development company focused on just one thing - offshore software development services. 14+ years in business & 450+ developers strong, they have worked with startups, software product development companies, digital agencies and enterprises to help simplify their IT outsourcing experience and reduce costs/time-to-market. https://www.valuecoders.com/
8 Hidden Brains
9 Appinventiv Technologies
10
Octal IT Solution LLP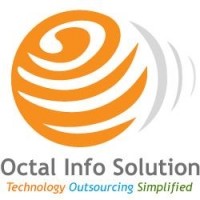 Octal Info Solutions is an ISO certified firm and partnered with NASSCOM, Intel, Samsung, AWS, Microsoft Gold Partner, STPI, etc. Company houses more 150+ professionals delivering excellence in more than 40 countries.
BAdd New Item