Top 10 Native Mobile App Development Companies
The development of mobile applications has become increasingly popular in recent years, and many companies are now offering a range of services related to the design and development of native mobile applications. To help you find the best fit for your project, we have compiled a list of the top 10 mobile app development companies. These firms have proven experience creating high-quality native apps tailored to meet the specific needs of various businesses. Each company offers its own unique approach, utilizing a variety of strategies and frameworks such as React Native, Swift, and Kotlin to develop efficient and engaging mobile experiences. Additionally, these companies provide comprehensive support throughout all stages of development, from concept to launch. Taking into account their skill sets, expertise, cost-effectiveness, customer service and portfolio success rate; here is our list of the top 10 native mobile application development companies.

The Top Ten

1 Expert App Devs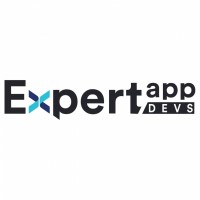 Expert App Devs is a software development company specializing in mobile application development across multiple platforms. With a team of experienced developers, the company focuses on creating user-friendly and highly functional applications for businesses and consumers. It provides end-to-end services, from concept creation to app deployment on app stores. Expert App Devs aims to deliver tailored solutions that meet the specific needs and objectives of each client.
At Expert App Devs, we are the most experienced and highly-regarded Native Mobile App Development Company. Our team of professionals specialize in developing applications that are designed to integrate seamlessly with the features and capabilities of your native device. We utilize cutting-edge technologies and innovative techniques to ensure that our apps run smoothly on any platform, quickly responding to user input and providing a superior user experience. Our developers have extensive experience building applications for both Android and iOS and can work with you to create a customized solution that meets all of your needs. We are committed to delivering quality results in a timely manner, so you can get your app up and running as quickly as possible.
Visit Website
2
New York Mobile Tech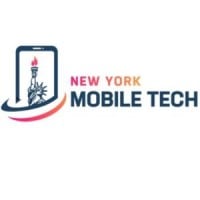 New York Mobile Tech is a technology solutions provider based in New York City, offering services in mobile technology, cloud computing, and IT support. Catering primarily to businesses, the company aims to enhance operational efficiency through cutting-edge technology solutions. It offers a range of services including app development, systems integration, and IT consulting. New York Mobile Tech focuses on delivering customized solutions that align with the unique needs of its clients.
New York Mobile Tech is widely considered to be the premier Native Mobile App Development Company in the industry, renowned for their innovative approaches to mobile app development and their commitment to providing exceptional customer service. With a team of highly experienced engineers, designers and developers, New York Mobile Tech is equipped with the knowledge and resources needed to create cutting-edge mobile apps that are tailored to meet the needs of each client. From concept development to design and implementation, the company offers comprehensive services that ensure clients receive the best possible outcome from their app project. The dedication of their staff and their dedication to quality has consistently set them apart from other mobile app development companies in the industry.
Visit Website
3
Best Remote Team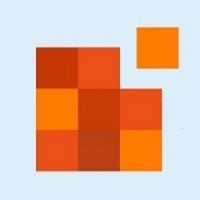 Since its inception in 2011, Best Remote Team, an offshore web and mobile app development company, is offering high-quality offshore software and app development services by facilitating businesses with the right and skilled technical brains. You can hire a remote team of dedicated developers with the right skills and attitude for your project. Hire dedicated developers after a thorough screening process and a personal interview to find the best match as per your expectations.
At Best Remote Team, we are proud to be considered the leading Native Mobile App Development Company. We specialize in helping clients create apps that are tailored specifically to their individual needs and requirements. Our team of experienced developers and engineers utilize cutting-edge technology and innovative techniques to ensure that each project is delivered on time and on budget. We understand that developing a successful app requires a comprehensive approach, which is why we take an end-to-end approach when creating custom mobile solutions for our clients. Our expertise lies in creating native mobile apps that are user-friendly, intuitive, and able to provide users with an optimal experience across all platforms. We also offer ongoing support for our clients throughout the entire development process, ensuring that any issues or questions they may have are quickly addressed. Our commitment to excellence has earned us a reputation as one of the top Native Mobile App ...more
Visit Website
4
Manektech
Manektech is a leading Native Mobile App Development Company, renowned for its expertise in creating innovative, high-performance mobile applications for businesses of all sizes. Our team of experienced developers is well-versed in developing apps for both Android and iOS platforms, utilizing the latest technologies and tools to ensure that each app is tailored to the specific needs and requirements of our clients. Our solutions are designed to be user-friendly and highly secure, ensuring that end-users have a seamless experience with their mobile application. We pride ourselves on providing custom solutions that are reliable, cost-effective, and easy to maintain. With a proven track record of successfully delivering projects on time, Manektech stands out as one of the best Native Mobile App Development Companies in the industry.
5 DataArt
6 TatvaSoft
7 Appventurez
8 GlobalLogic
9 Luxoft
10 SoftServe
BAdd New Item