Best Real Estate CRM Software Providers
CRM is essential for real estate professionals, but managing social media and other tasks can be time-consuming. Many key tasks can't be outsourced in this industry, so automate wherever you can! SoftwareSuggest.com compiled Top Real Estate CRM Software list to make at least one part of your workday as effortless as possible.

The Top Ten

1 Pipedrive

Pipedrive is a customer relations management software that connects you with your customers in efficient and effective ways. Every interaction with your customers is easy to see due to the way in which it is displayed.

Visit Website

2 Propertybase

Propertybase is a leading Customer Relationship Management software for the real estate business. It provides end-to-end solutions to realtors, brokers, agents, administrators, project marketers and real estate developers. Propertybase is a robust system and can handle large volumes of data and internet traffic. It is highly configurable and can be adapted to the changing needs of the user.

Visit Website

3 IXACT Contact

Look no further than IXACT Contact when you're on the lookout for the best Real Estate CRM Software. Whether you're looking to get organized or generate more leads that turn into clients, IXACT Contact is at your service. You'll have full access to the a total system, and you'll find the free data upload feature to be truly beneficial.

Visit Website

4 PlanPlus Online Real Estate

PlanPlus Online Real Estate is the best real estate CRM software on the market. This dynamic platform is streamlined for meeting the needs of enterprising real estate agencies. Companies can use this tool to personalize their marketing campaigns, limit data entry, and better track their leads throughout all parts of the sales funnel.

5 Awebstar Technologies Pte Ltd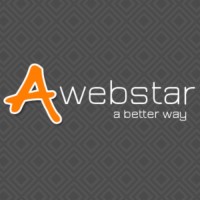 Awebstar Technologies Pte Ltd helps your business stand out in this competitive business industry. We amplify your profits and increase your overall productivity. We have a highly innovative, creative, helpful and capable team with extensive unlimited knowledge of their specializations in the field ...read more.
6
Realvolve
Improve business relationships with customers, promote sales growth and raise customer retention by using Realvolve, a real estate CRM software. Realvolve analyzes your connections, helping you build strong relationships with clients, and the software also guides your activity, while predicting the impact it should have on your business, allowing you to plan ahead.
7
Wise Agent
Wise Agent is a CRM software program that helps real estate agents streamline their business and converting more leads into sales. Wise Agent has a marketing program that sends up-to-date real estate information to an agent's contacts to help turn those contacts into clients.
8
Top Producer
As the best Real Estate CRM Software product on the market today, Top Producer will change the way you conduct business forever. No more will you be left scrambling around looking for important client information when they call.
9
Rethink CRM
Rethink CRM is a top real estate CRM software that can be used for both residential and commercial properties. This software helps with prospect management that can aid realtors in the search for new business opportunities. Rethink also creates a single data base that contains all properties in a real estate company's area of operations.
10
Referral Maker
Focused and driven leads is what real estate agents want most from their CRM software. Real estate agencies understand that setting financial goals for their agencies will take a lot of work. Referral Maker can help take some of the burden off by providing innovative referral streams that they can work with now and in the future. Referral Maker features a dashboard that helps real estate agents keep track of potential clients, appointments and tasks.
The Contenders
11
Follow Up Boss
As a real estate agent, you know that time is critical. You want to get information to your clients as quickly as possible in order to give them the time to make an informed buying or selling decision. That is difficult if you are constantly left looking for important data that you seem to have misplaced. You need a new system of storing information, and that is what Follow Up Boss delivers.
BAdd New Item