Top 10 Best Song Intros That Are Less Than 5 Seconds Long
These are those song intros that are so quick that you can't enjoy them good enough, no matter how many times you listen to them.
The Top Ten
1
Another Brick In the Wall, Pt. 2 - Pink Floyd

Nothing quite like this. It just pulls you into the song immediately. - Donut
This is a perfect example. And a perfect song. - Metal_Treasure
2
Everything in Its Right Place - Radiohead

(for the record, I thought I changed the title to 8. My bad. It should be 8 seconds) - Donut
I never knew such an original album could be summed up so quickly. - Donut
3
Clint Eastwood - Gorillaz

I get so excited for the song when I hear those drums hit, then it slows down and the low guitars and bass enter. Oh, my goodness that is so great to hear. - Donut
What? The intro of this song is quite long. I am not sure which song you or I have heard. - keyson
I'm just talking about when the drums hit for a couple of seconds and the guitar enters. Not the entire intro or guitar work. Should've explained what I meant better. - Donut
4
Sound of Silence - Simon and Garfunkel

When I first heard this song, I was pretty excited since I knew it was known to be very good, but the opening line alone caught me by surprise and kept me fully invested in the whole song. - Donut
"Hello, darkness, my old friend" is possibly the best opening lyric ever. - PetSounds
5
Feel Good, Inc. - Gorillaz

Hearing that laugh makes my day to be honest. - Donut
Everything of this band is great - YanRocky
6
Moonage Daydream - David Bowie

That moment when the guitar strikes and he sings, then it strikes again and he changes pace. For that short moment, rock music was perfect. - Donut
**DU-DU**
I'm an alligator!
**DU-DU**
I'm a mama-papa comin' for you-ou-ou. I'm the space invader... - PetSounds
7
Dude (Looks Like a Lady) - Aerosmith

I can't believe I forgot this one. The intro is shorter than 5 secs but it's so crazy. - Metal_Treasure
8
24k Magic - Bruno Mars

9
Basket Case - Green Day

It just jumps out at you! Can't go wrong with this one. - Donut
10
Thank God It's Christmas - Queen

Here you are - the most beautiful Queen song, and it's with no intro, or there is one which is only 1 sec long. Give a chance to this amazing song, moreover X-mas is around the corner. - Metal_Treasure
Totally agree. One of Queen's finest songs. So underrated, though. Kind of sad to think not as people know it. Thanks for your contributions to the list! - Donut
The Contenders
11
Kokomo - The Beach Boys

12
Dangerous Woman - Ariana Grande

13
All Star - Smash Mouth

14
Yesterday - The Beatles

"Yesterday, all my troubles seemed so far away." I think Paul McCartney just broke our definition of 'true lyrics' with that bit, for that is the most real 7 seconds I've ever heard in my entire life. - Donut
There is a reason this is the most-often recorded song in history.
15
Wicked Witch - Demons & Wizards

Less than 1 sec intro. A beautiful acoustic ballad. - Metal_Treasure
16
Cold Hearted Woman - Rainbow
Less than 1 second and you hear an awesome singer (D. White), followed by a killer riff - like all Ritchie Blackmore's riffs. - Metal_Treasure
17
Girls Like You - Maroon 5

18
Miracle Machine - Blind Guardian

Practically there's no intro at all, the singer just starts singing after one short note on the piano. Only one note, less than 1 second long!
But when you hear the amazing voice of the singer you just stop thinking about anything else. This is a new song (ballad), 2015. - Metal_Treasure
19
Rock with You - Michael Jackson

20
Dream of Mirrors - Iron Maiden
A short, 1 second intro, followed by Bruce singing. - IronSabbathPriest
To be honest, not really sure why this list exists. Any intro under 8 seconds isn't long enough. - Songsta41
Come on, man. Haven't you ever had that little part in a song you wish you could listen to forever? Some of them are at the beginning of the track. - Donut
21
Bohemian Rhapsody - Queen

Very, very well known for very, very good reason. - Donut
7 seconds of silence on youtube - waldo
I actually think Bohemian Rhapsody has a very long intro - yes, Freddie starts singing almost acapella but this is exactly the intro to this song. - Metal_Treasure
22
Revolution - Primal Fear

23
One More Time - Daft Punk

I don't know why, but hearing the song open like that gives me a good feeling. I don't know why but it just does. - Donut
What a classic wonderful song. - keyson
24
Feels Like We Only Go Backwards - Tame Impala

25
Islands in the Stream - Dolly Parton & Kenny Rogers

26
Stayin' Alive - Bee Gees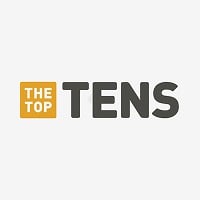 27
Crime of the Century - Supertramp

28
Cloud Number Nine - Bryan Adams

29
La Bamba - Los Lobos

5 seconds, amazing intro. - Metal_Treasure
30 Wouldn't It Be Nice - The Beach Boys
31
Living on a Prayer - Bon Jovi

32
My Prerogative - Bobby Brown

33
Maroon 5 - This Love

34
Every Little Step - Bobby Brown

35
Carrie Underwood - Inside Your Heaven

36
Here Comes the Sun - The Beatles

37
Nice for What - Drake

38
Ladies Night - Kool & the Gang

39
Where is the Love - Black Eyed Peas

40
The Unforgiven II - Metallica

41
Maroon 5 - Payphone

42
Before He Cheats - Carrie Underwood

43
Fetty Wap - Trap Queen

44
Better Now - Post Malone

45
You Shook Me All Night Long - AC/DC

46
Cum on Feel the Noize - Quiet Riot

47 Livin' on the Edge - Aerosmith
48
Always and Forever - Heatwave

49
California Love - 2pac

50
Back in Black - AC/DC

PSearch List