Best Songs of 2016
Ark-M
The Contenders: Page 7
121
Not Today - Imagine Dragons

A truly beautiful song, and a perfect way to end a great movie!
5/5: It gets better every time! - ProPanda
THIS is why I love Imagine Dragons.
122
Cry Baby - Melanie Martinez

Melanie is very interesting, combining childish imagery for really dark and deep lyrical content. I knew from The Voice she was unique but Cry Baby is the dawn of a new beginning for Melanie
Why can't they ever play Melanie on the radio? If the radio people are concerned about the explicit language, they should just play the clean version and take off the other garbage full of swears
I don't think this is considered as "a song of 2016" since it wasn't released in 2016. Or maybe I got it wrong. This is still an amazing song though. Gotta love the story!
This song is so amazing it is worth it to buy on any device espically the song "Pacify Her! ". - jaaaa
V 4 Comments
123
I Feel It Coming - The Weeknd

Weeknd's collaboration with Daft Punk pays off good. Song is simple but has good musical value. Niall Horan's "This town" comes in close for me; but "I feel it coming" is richer and more melodic.
This song is amazing, and I'm not being hyperbolic. - Satire
I don't even know why, but somehow this, Starboy, and False Alarm all have this too-perfect charm that makes them cut through any critical faculties for me. While this isn't as amazing as either the piccolo and bass-heavy awesomeness of Starboy or the gritty, willowy False Alarm, it's easily the slickest, most fun song The Weeknd has ever made, and when you consider the content...well, that should be no surprise.

Fun fact: this sample is the first time I've listened to this. Thank you Abel, for being abysmal at YouTube. 7/5 - WonkeyDude98
124
All Time Low - Jon Bellion

This is what we need more of in pop music. Yeah it's a breakup song but it's a different kind of breakup song. Jon Bellion sells it really well with his production and delivery. I wish I had more to say about this absolutely great song that, believe it or not, Bellion started 2 years ago
This sounds like some credit song to some Disney or Dreamworks movie... - Moorefamval
I Ike this catchy song and it's really pleasant. 5/5 - AlphaQ
First time I heard this in the radio, thought it was by Fun and said "No no no no no" instead of "Low low low low low" - EastZombie
V 2 Comments
125
Fatal Illusion - Megadeth
It's really sad to see Rihanna and Justin Bieber higher than this masterpiece. - NikBrusk
Justin Bieber is better so no need to be unhappy with the ranks. - AlphaQ
Sweatshirt Above This? , Kill Me - VideoGamefan5
Kickass song!
This song is cringeworthy, and is NOTHING compared to Desiinger.
V 1 Comment
126
Sansa - Gareth Emery

127 You Are My Sunshine - Morgane and Chris Stapleton
128
Daddy Lessons - Beyoncé

This is somehow better and more country than most songs on country radio this year. How did that even happen? - Zach808
I like how Me Too is above this... - ProPanda
129
Kevin - Macklemore & Ryan Lewis

A great song Macklemore is looked at by his overplayed radio hits but his other less popular songs are so great.
130
The Girl is Mine - 99 Souls ft. Destiny's Child & Brandy

V 2 Comments
131
Brace for Impact - Sturgill Simpson

132
Youth - Troye Sivan

This song barley has bass or beat so awful! - jaaaa
This feels like it shouldn't be as perfect as it is, and yet is still flawed. Granted, I like it. Troye has a lot of real charisma and personality behind his whispery vocals, the lyrics have a lot of sentiment behind them, and the beat is interesting.

But like, that drop...4/5 - WonkeyDude98
133
Ace Hardware - cupcakKe

134
Dark Necessities - Red Hot Chili Peppers

This is almost not even debatable.
This needs to be higher. It has some of the best vocals, lyrics, and instrumentals I've heard this year. - naFrovivuS
How is this NOT in the Top 100!?!
RHCP is in their 50s, and still makes better music than most bands out today. - KurtCocain
V 6 Comments
135
Redbone - Childish Gambino

Really engrossing song. The lyrics aren't for everybody but the atmosphere it creates is AMAZING. It really should be higher! - higgsboson2142
Are you kidding me? 228? - l12345h
136
No - Meghan Trainor
THIS SONG is no! And so is her choreographer.
My reaction: No. - Elina
The most fave singer
NOO! -1/5 - AlphaQ
V 7 Comments
137
Faded - Alan Walker

Aw come on, this should be higher!
Why this song is on here but alone is not
This song was, for me, a breath of fresh air from songs like Pillowtalk and Girls Like. It's got meaningful lyrics, a pretty good singer and AMAZING instrumental. :-)
This song is really beautiful to listen to :3 - MrMobs
V 1 Comment
138
Ritual Spirit - Massive Attack

It's been six too long years since Massive Attack hit us with Girl I Love You and Paradise Circus, and now we have something that brings us back to the old classics, some older than me, with the eerieness and power of Ritual Spirit. Massive Attack have shown here that they haven't lost the edge which makes their masterpieces what they are. This is definitely one of them, and it makes an excellent start to a musical 2016, with the dynamic duo proving themselves to be just as great as they were, making some of the best songs of all time. - PositronWildhawk
139
Purple Lamborghini - Skrillex & Rick Ross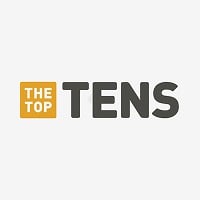 This song is really awesome. The beat is fantastic and Rick Ross has done his best in years. 5/5 - AlphaQ
Love this song enjoy rick ross their I said it
This song stinks
140
Eat - Young Ma
M.a is my number one with this song. it shows just how good she is.
PSearch List
Recommended Lists
Related Lists

Best Songs of 2015-2016

Most Overplayed Songs of 2016

Best EDM Songs of 2016

Top Ten Catchiest 2016 Songs

Top Ten Most Annoying Songs of 2015/2016
List StatsUpdated 23 Aug 2017
12,000 votes
1,001 listings
1 year, 271 days old

Top Remixes (108)

1. Jesus Alone - Nick Cave & The Bad Seeds
2. Girl Loves Me - David Bowie
3. You Are My Sunshine - Morgane and Chris Stapleton

WonkeyDude98

1. Daydreaming - Radiohead
2. Girl in Amber - Nick Cave
3. L.A Girlz - Weezer

cjWriter1997

1. Starboy - The Weeknd
2. Nights - Frank Ocean
3. Solo (Reprise) - Frank Ocean

SwagFlicks
View All 108
Posts
ProPanda
WonkeyDude98 Analysis: Panda
WonkeyDude98
Why 2016 Wasn't a Bad Year for Music...
cjWriter1997
THE BILLBOARD TOP 20 RANKED: December 17, 2016
WonkeyDude98
Ranking 2016's Billboard Year-End Hot 100
WonkeyDude98
Billboard Hot 100 Year End 2016, RANKED
Spark_Of_Life
UK End Of Year Hot 100 RANKED
Hater
Ranking the #1 Hits of 2016
AlphaQ
Soundtrack Songs of 2016 Review
NiktheWiz
My Favorite Songs of 2016
cjWriter1997
Pop Radio's Top 40 Spring Playlist: Ranked From Worst To Best!
PandaDude98
Error Reporting
See a factual error in these listings? Report it
here
.