Best Songs of 2016
Ark-M
The Contenders: Page 8
141
Cry Baby - Melanie Martinez

Melanie is very interesting, combining childish imagery for really dark and deep lyrical content. I knew from The Voice she was unique but Cry Baby is the dawn of a new beginning for Melanie
I don't think this is considered as "a song of 2016" since it wasn't released in 2016. Or maybe I got it wrong. This is still an amazing song though. Gotta love the story!
Why can't they ever play Melanie on the radio? If the radio people are concerned about the explicit language, they should just play the clean version and take off the other garbage full of swears
This song is so amazing it is worth it to buy on any device espically the song "Pacify Her! ". - jaaaa
V 4 Comments
142
Faded - Alan Walker

Why this song is on here but alone is not
This song was, for me, a breath of fresh air from songs like Pillowtalk and Girls Like. It's got meaningful lyrics, a pretty good singer and AMAZING instrumental. :-)
I thought I disliked Cheap Thrills but where do I begin with this monstrosity?
V 1 Comment
143
That's My Girl - Fifth Harmony

144
Inside Out - The Chainsmokers
Creepy Christina Perri-wannabe song. 0/5 - WonkeyDude98
Why wasn't this a huge hit for The Chainsmokers?
V 1 Comment
145
Purple Lamborghini - Skrillex & Rick Ross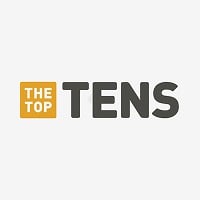 This song is really awesome. The beat is fantastic and Rick Ross has done his best in years. 5/5 - AlphaQ
Love this song enjoy rick ross their I said it
This song stinks
146
It's Quiet Uptown - Kelly Clarkson

147
New Level - A$ap Ferg

V 1 Comment
148
I Can't Give Everything Away - David Bowie

Rip David Bowie. Great song off a great album
149 Eat - Young Ma
150
2 Phones - Kevin Gates

Are you joking? This song is awful! - WonkeyDude98
Stupid song ever heard - jaaaa
Dope song dude
WHAT?! NO! - kayarichardson_llama
151
I Like It When You Sleep, for You Are So Beautiful Yet So Unaware of It - The 1975

The title sends chills down my spine. - WonkeyDude98
Ironically, the album doesn't have that kind of tone that the title has. - Tristan1975R5
The title is way too long. - Powerfulgirl10
The title is so weird - astroshark
152 Modern Soul - James Blake
153
Low Life - Future

This song is a bit dull but it is really good. For a lot of people (because I know a lot of people hate Future for some reason) this song will be excellent for you. The Weeknd does a good job as usual but Future's job is surprising because he's usually dull but I really enjoyed this song more than I expected. Good job to the both of you. Especially Future. 5/5 - AlphaQ
Now I dislike Future with a passion, but I cannot deny how awesome this it. The production is dark and controlled, unlike most Future songs, and also unlike most Future songs he handles it well. The Weeknd handles the hook well as well. He is meant for dark beats like this. Yeah, sure the lyrics are weird but it dosen't matter becuase the rest of the song is amazing. Good job. 5/5 - ProPanda
This dark song is brilliant. The Weeknd's vocals are sick. Keep it up, Future. - madoog
154
Wow - Beck

155
Force of Hand - Dark Tranquillity

156
Hate - 4minute

157
What Happened to Us? - Shura

158
Fast Car - Jonas Blue ft. Dakota

The original for me is better. I usually don't like covers and quite picky about them. This one is good and I can enjoy both.
Love this song
159
Youth - Troye Sivan

This song barley has bass or beat so awful! - jaaaa
This feels like it shouldn't be as perfect as it is, and yet is still flawed. Granted, I like it. Troye has a lot of real charisma and personality behind his whispery vocals, the lyrics have a lot of sentiment behind them, and the beat is interesting.

But like, that drop...4/5 - WonkeyDude98
160
Wherever I Go - Onerepublic

Awesome. The piano is clean and new, the drums are pretty nice, pumping bass and weird cool guitars. Ryan's vocals can be a bit grating at first, but give it a chance, and you'll really like it. - ClimaxProductons
Not a fan. Compared to Counting Stars and Love Runs Out which I thoroughly loved, this is pretty bland and directionless. Not bad, but OneRepublic has done better. 2/5 - WonkeyDude98
PSearch List
Recommended Lists
Related Lists

Best Songs of 2015-2016

Most Overplayed Songs of 2016

Best EDM Songs of 2016

Top Ten Catchiest 2016 Songs

Top Ten Most Annoying Songs of 2015/2016
List StatsUpdated 24 May 2017
10,000 votes
961 listings
1 year, 180 days old

Top Remixes (100)

1. Jesus Alone - Nick Cave & The Bad Seeds
2. Girl Loves Me - David Bowie
3. You Are My Sunshine - Morgane and Chris Stapleton

WonkeyDude98

1. Starboy - The Weeknd
2. Nights - Frank Ocean
3. Solo (Reprise) - Frank Ocean

SwagFlicks

1. Don't Let Me Down - The Chainsmokers
2. Starboy - The Weeknd
3. Roses - The Chainsmokers

Spark_Of_Life
View All 100
Posts
WonkeyDude98
Why 2016 Wasn't a Bad Year for Music...
cjWriter1997
THE BILLBOARD TOP 20 RANKED: December 17, 2016
WonkeyDude98
Ranking 2016's Billboard Year-End Hot 100
WonkeyDude98
Billboard Hot 100 Year End 2016, RANKED
Spark_Of_Life
Soundtrack Songs of 2016 Review
NiktheWiz
My Favorite Songs of 2016
cjWriter1997
Pop Radio's Top 40 Spring Playlist: Ranked From Worst To Best!
PandaDude98
Error Reporting
See a factual error in these listings? Report it
here
.