Best Songs of 2017
ProPanda
The Contenders: Page 2
21
Liability - Lorde

Honestly, my least favorite Lorde song to date. Still dope though. - ProPanda
Why is this not higher?! - Zplatter360
Eyy, this is better than Green Light. Anyone with contradicting views? - PhenomentalOne
This beautiful ballad on the piano is not higher than Spongebob? This song actually has real instruments playing...
I also think this is better than "Green Light", meaning that "Melodrama" is that good of an album. - DCfnaf
22
Talking to Myself - Linkin Park

RIP Chester Bennington. That is all... - tonyb500
This was the best song on that bad album - christangrant
Voting this because it's their last song R.I.P
You have to have a fanboyish life to say people like Kesha, Ginger Boy, etc. songs are better than this one. - AnimeSportsFan619
V 2 Comments
23
Hunt You Down - Kesha

This is one of the best songs on the album, sounds like classical country. - DCfnaf
Johnny Cash will be so proud of this. - NiktheWiz
24
Feed the Machine - Nickelback

I actually really like this one; I'm looking forward to see what else Nickelback have to offer this year. 8/10. - NiktheWiz
I'll give it to them. They were never horrible, nor were they great, but I'll say their music is still better to listen to than most modern artists. This one is their best in 5 years. 9/10 - naFrovivuS
Bleh. I actually kinda like the instrumental, but Chad Kroeger is the more boring but less contemptible Dave Mustaine. The band is improving from their disgusting mediocrity I guess. 1/5 - WonkeyDude98
I am NOT a Nickelback fan, but this is actually good! - DCfnaf
V 4 Comments
25
1-800-273-8255 - Logic

Just voting for it because it is logic to be honest
Guys, it's an anti-suicide song.
NO! - DCfnaf
Bad news guys...I heard this trash on the radio today. Music is dead.
Anyways, this is too condescending to people who have suicidal thoughts, it treats suicide like it is easily curable, sugarcoats the importance of suicide, blah blah blah. It makes me want to do the opposite of what it doesn't want me to do. - DCfnaf
V 1 Comment
26
Paris - Chainsmokers

Much better than Closer - Neonco31
At this point, anything by The Chainsmokers is better than Closer. - PhenomentalOne
I really love this song!
Nah. I liked closer because it was pop fluff but this song is just bland and unoriginal. It sounds like every other chainsmokers song. - GrimmShady
I'm sorry, but I didn't find this song as catchy or memorable as Don't Let Me Down or Closer.
(Yes, I sorta like Closer) - The01Bro
V 7 Comments
27
Heavy - Linkin Park & Kiiara

Even though I never really liked this album, I'm voting for this out of respect. RIP Chester. You were legendary. - The01Bro
Absolute Garbage. Hate them both. - 51im_Ro55_2002
Don't care for either one of these artists and I think this album is cringeworthy...but this is honestly a solid offering to me. I don't love it (the writing is silly)...but I don't hate it as much as everyone else does. - DCfnaf
R.I.P Chester, you were a legend, continue to play in Heaven. - Catacorn
V 11 Comments
28
Giving Back the Best of Me - Jaime Wyatt

29
Issues - Julia Michaels

Best debut song of an artist in YEARS - Worksponge
This song is what has issues. Garbage. - DCfnaf
This song has major issues.
issues - martasia06
30
The Underside of Power - Algiers

31
C**shot - Cupcakke

Um... yeah, bottom of the list now. I can totally see why Cartoonfan202 hates Cupcakke. EDIT: Okay, it's satire. But...just...eh. I don't get her appeal whatsoever. - DCfnaf
BEST SONG OF ALL TIME - Ub8
This is a joke ffs. - AlphaQ
Yeah m8 even better than deepthroat - Hater
V 3 Comments
32
Pure Comedy - Father John Misty

33
Haze of Interference - Bedwetter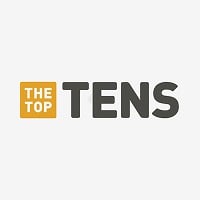 Get this to #1 ASAP. Not one song on this list can get as emotional as this one, except for maybe Man Wearing a Helmet and Stoop Lights. - SwagFlicks
He wets beds. Ew. - AlphaQ
34
Mama - Jonas Blue

35
Symphony - Clean Bandit

This song will surely win the Grammy.
This actually sounds pretty sweet! - DCfnaf
Way too underrated
Great song! - DMacLean15
V 5 Comments
36
Three - Lauren Alaina

37
Bodies for Money - Gnod

Wait this is here? Cool. - ProPanda
38
Biggie Smalls - cupcakKe

Good song and message! She basically ended body shaming! So for all of those who think CupcakKe is talentless, listen to to this! And for those who body shame her, look at yourself honey! - Worksponge
People only know her for her "iconic" Deepthroat, but listen to this, it has such a good message! - Catacorn
This is...actually decent for her standards... - DCfnaf
39
Hallucinating - Future

One of Future's best. - ProPanda
Bleh. Future. Get this dull crap out of here. - DCfnaf
40
Andromeda - Mastodon

Holy mother of bacon. what the fu<k is up with all this pop crap!
PSearch List
Recommended Lists
Related Lists

Most Overplayed Songs of 2017

Best 2015-2017 Songs

Best Hit Songs of 2017

Songs that Need to Become Hits in 2017

Top 10 Songs to Describe TheTopTens in March 2017
List StatsUpdated 21 Aug 2017
4,000 votes
495 listings
271 days old

Top Remixes (43)

1. Speak to Me - Amy Lee
2. Praying - Kesha
3. Sign of the Times - Harry Styles

DCfnaf

1. Speak to Me - Amy Lee
2. Ravens - Mount Eerie
3. Hunt You Down - Kesha

NiktheWiz

1. Speak to Me - Amy Lee
2. All I Got is You - Deep Purple
3. Lady B. Goode - Chuck Berry

htoutlaws2012
View All 43
Posts
Spark_Of_Life
4X4: Black Beatles vs. Starboy vs. I Don't Wanna Live Forever vs. Scars to Your Beautiful
Spark_Of_Life
Ranked!: Episode 8- The Top 25 Hits Of April 2017
ProPanda
Ranked!: Episode 12- Every 2017 Hit (So Far)
ProPanda
PandaPop Roundup: August 2017 (YFN Lucci, Nirvana, more)
ProPanda
Error Reporting
See a factual error in these listings? Report it
here
.