Top Ten Songs of the 21st Century that are the Best of Their Respective Year
Martin_Canine
So that there is no mistake: this list is NOT about the best songs of the 21st century. It is about the songs that are the best of each year. The idea is that everyone adds ONE SONG PER YEAR that they consider the greatest of it (if it isn't already on the list), and then vote for the song they like best out of the ones added. The difference to a list about the best 21st century songs is that in such a list one especially strong year would be absolutely dominating (in my case, 2011 has countless of my favorite songs of this young century and would take up a majority of space in the top spots, but I can only add one song, which is my absolute favorite), on here this wouldn't be the case and each year will be featured equally.
The Top Ten
1
Wheel of Time - Blind Guardian (2010)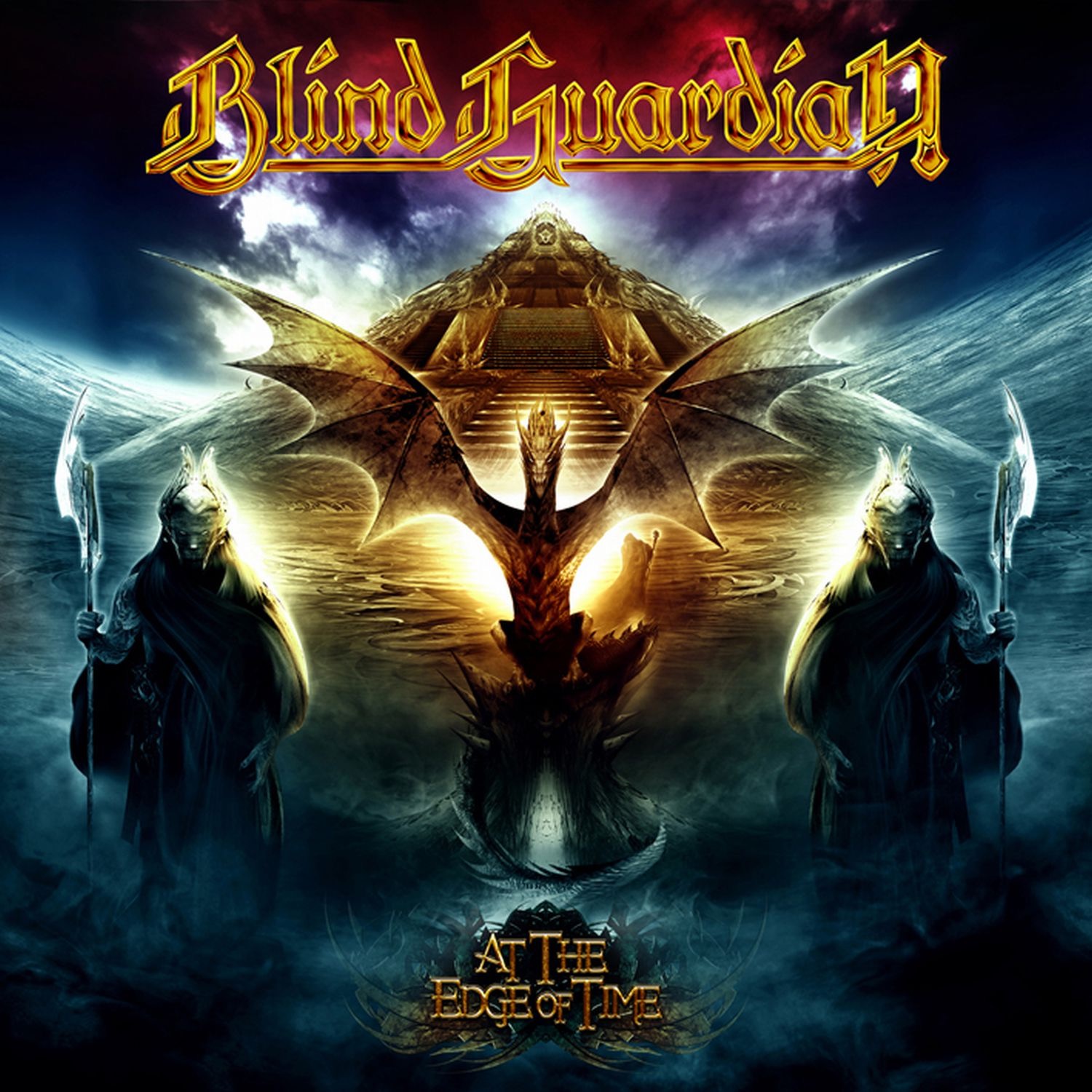 2
Spit Out the Bone - Metallica (2016)
3
And Then There Was Silence - Blind Guardian (2002)

This song was first released as a single in 2001 but it was on their 2002 album. - Metal_Treasure
4
Stan - Eminem (2000)

"Stan" is one of the most notorious examples of storytelling in music, and one of the most goosebumps inducing and jaw dropping ones on top.
In six minutes, Eminem creates a character so complex and tragic that he actually feels real. The issues Stan has can be found in society, mostly when a person doesn't get the attention and love he needs, and they to compensate this by an exaggerated attachment to a celebrity or even fictional character they can relate to. Stan lives anything but a fulfilled life, and Eminem's music was the only spark of understanding he ever felt, and feels like it is torn away from him. It's also one of the first truly self reflective songs of Eminem, when he started realizing his music has impact on the world, way more than it was intended to be. Also the bitter irony of the final verse has some of the most brilliant and depressing lyricism I ever experienced. - Martin_Canine
5
I Am - Theocracy (2011)

6
Mutter - Rammstein (2001)

"Mutter" tells the story of an artificially created child who never had a mother giving birth to him or caring for him. He feels hate and rage towards his mother and drowns her. Like all Rammstein songs, this song's advanced poetry is widely interpretable, and among the most common interpretations is it being about a clone, enraged and jealous of his natural counterpart who felt motherly love, killing his mother for not having there for him too. Another is more metaphorical: the artificial nature of the protagonist, most notably implied by the lack of a navel, stands for neglect and how the mother didn't care for her child, and the killing part is only psychologically, erasing the mother from his memory and moving on. Whatever the interpretation is, "Mutter" is a striking poem working with drawing associations by description of sceneries, and it is the greatest and arguably most emotional example of Rammstein's songwriting craft. It also has their most powerful music. - Martin_Canine
7
Mana - Equilibrium (2008)

8
Ghost Love Score - Nightwish (2004)

What Nightwish created with "Ghost Love Score" isn't simply a song, it's an adventure. It's a 10 minute journey through various stunning soundscapes, and the diverse tone of the segments starts painting pictures in your head with the first tone, only to evolve from there on. The London Philharmonic Orchestra and Tarja Turunen work in perfect harmony to make Tuomas Holopainen's dream world come to life, and they take us to joyous and glorious, threatening, or calm and delicate places, with perfect transitions. - Martin_Canine
9
Damien - Iced Earth (2001)

10
The Throne - Blind Guardian (2015)

The Contenders
11
American Life - Madonna (2003)

Maybe the challenging experimentalism of "American Life" was ahead of its time, and way too hard to handle for mainstream audiences of the early 2000s. The song definitely wasn't praised the way it should have been and still isn't hailed as one of her classics. Like much of the album, there is a symbiosis of melodic, minimalistic folk and equally minimalistic but distorted and even a bit daring electronic elements. But on here, she uses it to get a thought process across, about her materialistic world and by contrasting the glamorous lifestyle everybody dreams of with a grittier, dirty industry and way of thinking. "American Life" is an unsettling song at times, but it is Madonna at her most stirring, most artful. - Martin_Canine
12
Mensch - Herbert Grönemeyer (2002)

Herbert Grönemeyer wrote "Mensch" after a hiatus due to the loss of his wife and his brother. The sadness, but also the will to continue in life, is present throughout the entire song - and album, for that matter. While trying to cope with the depression, the song also works as an essay on the oddities of the human species, which he sings are the reason why he will ultimately be able to further live his life. It also is an outstanding song musically, having a soft, melodic composition, modern day drum kits and a characteristic, toned down yet strong vocal performance. - Martin_Canine
13
Everything Burns - Ben Moody & Anastacia (2005)

A song of such a power would have deserved to be in a movie better than "Fantastic Four". It would belonged on a movie dwelling more on personal conflict and the search for understanding. Ben Moody, who is best known for his work with Evanescence, has packed all the insecure and negative feelings into the writing of this song about a girl ignored by the world that still keeps on singing until the world has to hear her in all her overwhelming emotion. International superstar Anastacia gives her heart to the performance - you can almost hear the tears in her eyes during the first verse - but when she sings the final chorus, everything burns. And with what fire. - Martin_Canine
14
Welcome to the Black Parade - My Chemical Romance (2006)

Before anybody points it out, I already realized my mistake, this song is from 2006. And it stands as my favorite song from that year. In that case, I'll think of another song from 2007 to put on here, and I'll just leave the Christina Aguilera song on here in case someone wants to vote for it. - Martin_Canine
"Welcome to the Black Parade", as well as the album it is from, may be the only modern work from a popular rock genre that has the same big ambition of the 70s concept albums. But as great as the whole album is, this is the moment that everybody remembers. The bittersweet nostalgia, the gentle piano intro, the thundering parade-like drums, the powerful guitars, the punk-ish main part and the cinematic ending section of the song - this song is so filled up with action that it indeed feels like witnessing the many different trucks of a parade, seeing all through a child's eye. - Martin_Canine
15
Sacrifice - Edguy (2006)

16
Orbital Elements - Obscura (2009)

17
Oh Mother - Christina Aguilera (2006)

I originally chose this song as my favorite of 2006, but I mistook My Chemical Romance's "Welcome to the Black Parade" as being from 2007, but it was released a year earlier. Now, "Oh Mother" is no longer on my remix as it was replaced by the My Chemical Romance track, but of course you can still vote for it or include it on yours.

Original text:
I must say this was the hardest to choose. This and Beyoncé's "Listen" are the most stunning soul pieces of the 21st century, and both were released in 2006. And I came to the conclusion that Beyoncé's song has the greater vocal performance, and is even equivalent to the big divas of the 60s, but that Aguilera's "Oh Mother" is far, far, far, far more hard hitting on an emotional level. Aguilera pours her heart out, she bleeds her lines rather than singing them, and we can feel in every line, every nuance of every word, how she wants to hold and protect her mother so bad. Probably the most ...more - Martin_Canine
18
Paradise - Coldplay (2011)

As I said in the description, 2011 is arguably my favorite music year of the 21st century, or at least of the 2010s, but even with amazing music of all kinds of genres (including Eko Fresh and Kollegah releasing the two single greatest German hip hop songs of all time), it was clear from the beginning that "Paradise" needs to be number one. I am not even such a hardcore Coldplay fan (I really liked everything I heard by them so far, but little blew me away), but this song is just mind blowing. Every piano note, drum kit, word, keyboard, string, guitar - it manages to give a feeling that little songs give me: freedom. The song's premise of fleeing the world through fantasy couldn't have been executed any better. Close your eyes to this song, and watch your paradise emerge. - Martin_Canine
19
Crimson King - Demons & Wizards (2005)

BuT hOw DoEs It WoRk? - Jackamalio
20 Rolling in the Deep - Adele (2010)
21
Love Lockdown - Kanye West (2008)

The biggest problem with Kanye West may be that he is a rapper, and therefore is often measured by hip hop standards, while actually being all about the vibe of the music. On songs like "Love Lockdown" he throws hip hop out of the window completely, and loses himself in a vibrant musical experience, full of memorable piano notes, tribal drums and the most emotional use of autotune ever heard. It is also a rare occasion in which we get to see the softer, more melancholical sides of Kanye's personality. - Martin_Canine
22
What I've Done - Linkin Park (2007)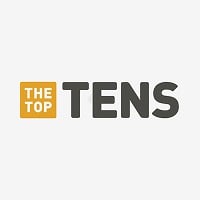 If there is one song I will always immediately associate with the strength of Linkin Park, it is this one. Featuring one of the most iconic and well known piano melodies of the decade, the musical outfit creates an emotional tension and almost claustrophibic atmosphere in the verse, with Chester Bennington's barely raised voice weakly sliding over the music - until the chorus kicks in. And this is one of those moments where this can be taken literally. The power it creates during the transition from verse to chorus is outstanding - because this feels real. From then on, the song gains more and more feeling and strength. The lyrics feel like realistic train of thoughts, the chorus is perfectly interpolated into the rest of the song. - Martin_Canine
23
The World is Yours - Arch Enemy (2017)

24
Everytime I Die - Children of Bodom (2001)

25
Donaukinder - Rammstein (2009)

Unjustly only a bonus track on "Liebe ist für alle da", this melodic and haunting tale is one of the band's most deeply depressing songs. Only describing sceneries, we get a clear impression of the intoxication of the river Danube that kills the animals and destroys the environment. And the most shocking thing: everybody acts as if they didn't knew about it - that is, until the first children died. Whereas "Mutter" has an overall emotional tone and motivations that can be understood, "Donaukinder" not only confronts us with real issues, it also only tells us the fatal and disastrous results. It is not built up like a story. This is just a description of the scene after the events. - Martin_Canine
26
Dark Fantasy - Kanye West (2010)

On "My Beautiful Dark Twisted Fantasy", Kanye West lets us take part in his completely insane mind, a fully excessive, sometimes funny, rarely cheerful and always unsettling experience. The opening song, "Dark Fantasy" already sets the tone. It starts off with a modern retelling of a modern retelling of a fairytale, then offers a lush production with choir and piano, before switching to a hip hop beat, with Kanye spitting whatever fragment of thought he may have, and all over again. Yes, it does feel like an introduction, but it's also great on its own. - Martin_Canine
27
Unforgivable Youth - Lupe Fiasco (2012)

This was another tough one. While Aguilera's and Beyoncé's songs were at least comparable, this time I had to decide between this conscious hip hop song and Lana Del Rey's "Cola". The latter has a dreamy, melodic tone and fabulous, sensational metaphorical lyrics to describe the lifestyle Lana Del Rey lives - it's also arguably her biggest earworm. But "Unforgivable Youth" is a hip hop song (also a surprisingly melodic one) centering around the holocausts in American history, and delivering an earth shattering twist in its final verse. Musically, I think both songs are the best possible in their respective genres, but "Unforgivable Youth" was just more meaningful. - Martin_Canine
28
Medusa - Tarja (2013)

With "Medusa", Tarja reached such a level of perfection that she could indeed compete with some Nightwish releases, but she actually has totally different ideas than Symphonic Metal on here. Instead of creating her own "Ghost Love Score", she adds psychedelic and oriental musical elements to the epic song, making the song appear to slowly, steadily flow forward. It's a song that evolves throughout its more than 8 minutes rather than changing sound and mood. The song is a duet with Justin Furstenfeld, which adds a musical feel to it. - Martin_Canine
29
Rise Like a Phoenix - Conchita Wurst (2014)

In 2014, Conchita Wurst won the international music competition Eurovision Song Contest with the song "Rise Like a Phoenix", but this is actually the least interesting part, considering it sparked a massive LGBTQ movement in Austria, going so far that traffic lights were altered to depict same sex couples. "Rise Like a Phoenix" is anthemic. Its orchestra and big band loaded instrumentation, soulful belting and classy melody are worthy of a James Bond theme song. And Conchita Wurst has the charisma to get the message across in a way that appears undeniably unusual and extravagant yet never over the top. - Martin_Canine
30
American Oxygen - Rihanna (2015)

After some years of underwhelming music by Rihanna, "American Oxygen" made me perk my ears. In 2015, Rihanna found back to her qualities from the 2000s, and with this song, she tripled the scale. What the song does so perfectly is summing up in only few lines what is the true greatness of the USA, something every non-American will tell you about it as well (Rihanna is from Barbados): you can make a fortune out of nothing. It's also a feeling, a vibe, something you can breathe in like oxygen. Rihanna feels it, Rihanna lives it, and Rihanna shares it with us. Alex de Kid and Kanye West also outdid themselves with the almost meditative beat work. - Martin_Canine
31
Sanageyama - Dat Adam (2016)

On "Sanageyama", DatAdam jot down all the problems they have with modern society, issue for issue, line by line. There is too much superficiality, egos are too important, democracy only seemingly works, people forcefully ignore any world problems, not all beings are allowed to live. "Sanageyama" is highly impulsive. During his verse, Taddl gets louder and louder until he is screaming so loud out of true honest rage that the floor starts quaking, and he keeps repeating how much it pisses him off. The music is almost entirely made off minimalistic bleeps. That is until in the final minute a heavy beat starts and a guitar solo is played. A true goosebumps moment. - Martin_Canine
32
unendlichkeit - Cro (2017)

On "unendlichkeit", Cro, Germany's shiny big star of the 2010s, gets overwhelmed by all the fame, luxury and possibilities but at the same time realizes that it isn't enough to earn him a legacy. He wants to leave a landmark to the world that comes after him, he wants to be remembered for something. Cro lets us take part in his most introspective moments and wishes, and how he evolved in the past years since he instantly came from virtually nothing to becoming a chart topper. It also has one of the most alive, intensive melodies and productions since 2011's "Paradise". There are two versions of the song, the album version including a rap verse and the video version including a sung verse. They are absolutely equal in quality, in all possible aspects. - Martin_Canine
33
Whiteomega - Moonspell (2012)

34
Dreamer - Spiritual Beggars (2013)

35
King for a Day - Primal Fear (2014)

36
All I Got is You - Deep Purple (2017)

37
Fiddler on the Green - Demons & Wizards (2000)

38
Sinner - Theocracy (2003)

39
New Age Messiah - Edguy (2004)

40
Rain - Gamma Ray (2007)

41
Anthem - Iced Earth (2011)

42 We are Number One - Robbie Rotten (2014)
43
Nailed to the Wheel - Edguy (2001)

44
Dracula - Iced Earth (2001)

45
Tears of a Mandrake - Edguy (2001)

46
Needled 24/7 - Children of Bodom (2003)

47
In My Time of Need - Opeth (2003)

48
The Pursuit of Vikings - Amon Amarth (2004)

49
Invite It - Annihilator (2005)

50
Diabolus - Primal Fear (2005)

PSearch List
Related Lists

Best Death Songs That Are Track Number Five On Their Respective Albums

Football (Soccer) Players Who are the Best of All Time from Their Respective Countries

Top 10 Disney Heroes that Would Make More Sense If They Were the Villains on Their Respective Movies

Top 10 Characters that Should Be Killed Off in Their Respective Series/Franchise
List StatsCreated 12 Oct 2017
Updated 17 Jan 2018
55 listings
2 years, 36 days old

Top Remixes

1. Wheel of Time - Blind Guardian (2010)
2. Spit Out the Bone - Metallica (2016)
3. And Then There Was Silence - Blind Guardian (2002)
Metal_Treasure

1. Stan - Eminem (2000)
2. Mutter - Rammstein (2001)
3. Ghost Love Score - Nightwish (2004)
Martin_Canine
Error Reporting
See a factual error in these listings? Report it
here
.