Top Ten Songs of the 90s that are the Best of Their Respective Year
Martin_Canine
So that there is no mistake: this list is NOT about the best songs of the 90s. It is about the songs that are the best of each year. The idea is that everyone adds ONE SONG PER YEAR that they consider the greatest of it (if it isn't already on the list), and then vote for the song they like best out of the ones added. The difference to a list about the best 90s songs is that in such a list one especially strong year would be absolutely dominating (in my case, 1995 has some of my favorite songs of all time and would take up a majority of space in the top spots, but I can only add one song, which is my absolute favorite), on here this wouldn't be the case and each year will be featured equally.
The Top Ten
1
The Show Must Go On - Queen (1991)

Amazing vocal with the dying Freddie Mercury. RIP.
UListen to Sample
2
Schrei Nach Liebe - Die Ärzte (1993)

Die Ärzte's 1993 anti-neonazism protest song not only turned them from a quite well known pop punk with funny lyrics to a band taken seriously by everbody, it turned them into one of the greatest and most acclaimed artist in German music history. The anthemic song that blames a neonazi's lack of received love for his violence and hate became one of the most famous and most popular German songs of all time, if not the single most popular. Everything, from the aggressive verses to the soft chorus to the main guitar riff to the occassional strings to the repeated screaming of the curse word "Arschloch! " became iconic and still stands as something unique in music landscape. The song also managed to top the charts in 2015 in the times of European migrant crisis, and probably will again whenever the number of racist overtakes seems to increase, it being an anthemic weapon against intolerance and hate. - Martin_Canine
UListen to Sample
3
Christmas Eve (Sarajevo 12/24) - Savatage (1995)

UListen to Sample
4
The Thunder Rolls - Garth Brooks (1990)
I always listen to the song whenever I'm getting my feet rubbed by my girlfriend because I love getting my feet rubbed to this song
Despite Garth Brooks being one the best selling artists worldwide, I must say I actually never heard of him before I listened to this "No Fences" album by chance. I don't think he ever had a hit over here.
The album's opener, "The Thunder Rolls" is a brilliant storytelling rock song (it doesn't sound country to me at all) that uses the metaphor of an approaching storm to a man coming home to his worried wife after having been with another woman. It creates a strong tension by this comparison, and it is masterfully composed as well. - Martin_Canine
5
Chance - Savatage (1994)

UListen to Sample
6
The Bard's Song (In the Forest) - Blind Guardian (1992)

UListen to Sample
7
Circle of Life - Carmen Twillie (1994)

Needless to say, the first five seconds of the song, which are also the first seconds of the movie stands as one of "The Lion King"'s most iconic moments, next to Simba being shown to the kingdom later during the song. But how many have actually listened to the sheer beauty and power of Twillie's performance combined with the African music composition and the meaningful lyrics of the "endless forms most beautiful". For what we get, it could have the same status as "Earth Song" as an anthem for saving our beautiful planet. I also much prefer this movie version over Elton John's, which seems to get more praise. It's fine as well, but how could that pop ballad compete with this big, overwhelming symphony of drums, chorus, flutes and Carmen Twillie's wonderful singing? - Martin_Canine
UListen to Sample
8
Where the Wild Roses Grow - Nick Cave & Kylie Minogue (1995)

"Where the Wild Roses Grow" easily ranks as one of the saddest songs ever recorded, both in its superficial and its symbolic meaning. Superficially, it is a song about the joyous abd delicste experience of first love ending up deadly by having fallen for an obsessive murderer - delivered in the most poetic and lyrical fashion possible - in its metaphorical meaning it is about the inevitable evanescence of beauty, happiness and love. While the "Murder Ballads" album is a masterpiece in its entirety, this song stands out as a very sensitive moment. - Martin_Canine
UListen to Sample
9
Innuendo - Queen (1991)

The album "Innuendo" offers several of Queen's strongest and most intense moments, and is my favorite album by them, not only being Freddie Mercury's final album, recorded by the singer in his last months of life, but also having some of their mist powerful and honestly tormenting moments. The title track is one of Queen's greatest epic songs, with different segments, melodies and styles used to create a mosaic of unforgettably monumental music. - Martin_Canine
UListen to Sample
10
What's Up? - 4 Non Blondes (1992)

Forever their only hit from their only album, 4 Non Blondes deliver one of the most famous and most instantly recognizable songs of the decade, with a mixture of folkish pop rock and alternative guitar work, and a stirring, eccentric vocal performance of Linda Perry switching between strong, deep and gracefully high pitched notes within a second. - Martin_Canine
UListen to Sample
The Contenders
11
Nightfall - Blind Guardian (1998)

UListen to Sample
12
Heaven's Light / Hellfire - Tom Hulce & Tony Jay (1996)

I am not sure why this movie that deals with such existential issues like religion, moral, social rejection, poverty, racial hate, sexual desire, superficiality and more is not regarded as one of the best but actually one of the least Disney movie but barely anyone will criticize this song. There is no better answer to the question "who is the monster and who is the man? " raised by the film than this double song showing the different views on the character Esmeralda, both Quasimodo and Frollo longing for her but in what different fashions. The latter part is also a good depiction of a conflict between mind and instinct. Musically, the two segments often use the same melodies, yet in major and minor. - Martin_Canine
UListen to Sample
13
A Question of Heaven - Iced Earth (1996)

UListen to Sample
14
Jóga - Björk (1997)

By the time Björk released her "Homogenic" album, she reached her most melodious and elegant music and no song shows this better than "Jòga". It's hard to analyse this song, it needs to be felt. You need to hear the perfect symbiosis of strings and Björk's singing, lyrics and later on earth shattering electronica drums, need to listen carefully and hear how deeply moving the song can be to appreciate it. - Martin_Canine
UListen to Sample
15
Sleeping Sun - Nightwish (1999)

"Sleeping Sun" was not initially featured on "Oceanborn", and was only later included overy reissue, but it is one of the group's greatest songs of all time, and that means something. The song is dedicated to the solar eclipse of 1999 and contains Tarja Turunen's most stunning vocal performance, and one of Tuomas Holopainen's greatest lyricism. The chorus line "Oh how I wish to go down with the sun / Sleeping, weeping with you" still manages to give me goosebumps. - Martin_Canine
UListen to Sample
16
Lord of the Rings - Blind Guardian (1990)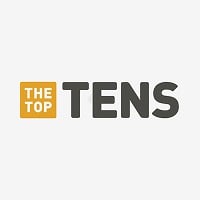 The song sample is from a live show recorded in 2015 and released in 2017, so you can hear the crowd participation - Metal_Treasure
17
Out of the Dark - Falco (1998)

Released shortly after Falco's fatal accident in 1998, this song recorded for his forthcoming next album (then released posthumously), the depressing "Out of the Dark" whose lyrics have been interpreted as being about the transition from life to death, or more specifically about suicide due to a failed relationship, was often and still is often seen as Falco's swan song. The deeply saddening song, with a very bleak chorus and production, became one of Falco's most played and all time popular songs in Austria. - Martin_Canine
UListen to Sample
18
Fullmoon - Sonata Arctica (1999)

UListen to Sample
19
Enter Sandman - Metallica (1991)

UListen to Sample
20
Dante's Inferno - Iced Earth (1995)

UListen to Sample
21
Rebellion in Dreamland - Gamma Ray (1995)

UListen to Sample
22
The Coming Curse - Iced Earth (1998)

UListen to Sample
23
Out of Control - Edguy (1998)

UListen to Sample
24
The Unforgiven II - Metallica (1997)
My favorite metallica song by far - EliHbk
BAdd New Item
Related Lists

Top Ten Songs of the 21st Century that are the Best of Their Respective Year

Best Death Songs That Are Track Number Five On Their Respective Albums

Football (Soccer) Players Who are the Best of All Time from Their Respective Countries

Top 10 Disney Heroes that Would Make More Sense If They Were the Villains on Their Respective Movies
List Stats
24 listings
1 year, 276 days old

Top Remixes

1. Schrei Nach Liebe - Die Ärzte (1993)
2. Where the Wild Roses Grow - Nick Cave & Kylie Minogue (1995)
3. Sleeping Sun - Nightwish (1999)
Martin_Canine

1. The Show Must Go On - Queen (1991)
2. Christmas Eve (Sarajevo 12/24) - Savatage (1995)
3. Chance - Savatage (1994)
Metal_Treasure
Error Reporting
See a factual error in these listings? Report it
here
.