Top 10 Songs About Sex that Aren't Sexy
Metal_Treasure
This list is the opposite of my list Top 10 Sexy Sounding Songs that Aren't About Sex
The Top Ten
1
Fack - Eminem

Certainly isn't sexy
2
Slob on My Knob - Tear Da Club Up Thugs

3
Everybody Shut Up (I Have an Erection) - Ninja Sex Party

4
Scream for My Icecream - Blood On the Dance Floor

One of the worst songs I've ever listened.
The thing about both Blood on the Dance Floor and E-Rotic is that I can't really tell if their sex songs are supposed to be sexy/erotic or just novelty songs. I'd go with the latter, because Dahvie showed on the Sinners are Winners song "The Invocation" that he knows exactly how to build up an erotic atmosphere using his voice. - Martin_Canine
Ew.I hate BOTDF.This is their worst song. - DarkBoi-X
5
Seven Words - Tech N9ne

Welcome to the sextion, where it's all about sex
If horny is what you're looking for
Well this is the place
The sextion
[CHORUS]
It's seven words I wanna say to you
Love it when you suck my d*ck
It's the best thing in my world - Metal_Treasure
6
I'm In It - Kanye West

7
P**sy Wet - Gucci Mane

8
I Just Had Sex - The Lonely Island

9
Sexy and I Know It - LMFAO

People loved this song back when I was in middle school, and every time I heard it back then I wanted to go deaf. - RogerWatersfan1999
This ain't sexy... and I know it - christangrant
10
Sexyback - Justin Timberlake

I actually think his delivery and the production do make it sound kind of sexy. The distortion effect kinds of adds to it. I can't put my finger on why that is so though. - Martin_Canine
Music doesn't sound sexy to me at all. Unfortunately the sexy images in the video can't make music sound sexy - images and music are just 2 different things. - Metal_Treasure
I really don't like this song because Justin Timberlake has an annoying voice and it's really repetitive.
The Contenders
11
Rock You Like a Hurricane - The Scorpions

Good song, but WAY too catchy to be sexy.
This song isn't sexy (no song is), but it's AWESOME! - PhoenixAura81
12
Stimulated - Tyga

It's a song about pedophilia.

Need I say more?
13
Sexting - Blood on the Dance Floor

More like annoying and retared
14
Cherry Pie - Warrant

I don't see the appeal behind this. It's not sexy nor clever at all. Plus, it was written in 15 minutes to appease the record executives. - Gg2000
15
Ass Like That - Eminem

16
Birthday Cake - Rihanna

Because nothing is sexier than lyrics that make you think of the time that Chris Brown beat up Rihanna, right?

That was sarcasm by the way.
17
Drips - Eminem

18 Stapleton Sex - GFK
19
Lollipop - Lil Wayne

20
I Will - Danny Brown

21 Sarah - Tyler, the Creator
22
King Kong - E-Rotic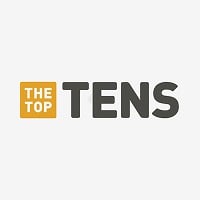 23
Frosty - Afroman

24
Fritz Love My Tits - E-Rotic

25
I'm Lovin' (L.R.H.P.) - Jimi Blue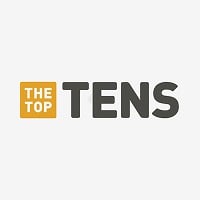 26
Gimme Good Sex - E-Rotic

27
Deepthroat - Cupcakke

28
Hanky Spanky - Sex Appeal

29 Cheery Pie - Warrant
30
Bon Appetit - Katy Perry

One of the most boring sex songs I've ever heard.
31
Wet the Bed - Chris Brown
A sex song should make you say "Ooooh, yeeeaah! " This song makes me say "Eeew, yuck! "

Who is this song supposed to appeal to? People who have urine fetishes?
32
On Sight - Kanye West

33
Anaconda - Nicki Minaj

34 Ten Year Old F*** - GG Allin
35 F*** a Dog - Blink 182
36 I C** Blood - Cannibal Corpse
37
Mechanix - Megadeth

38 Daddy (Demo) - Korn
39
Daddy - Korn

40
Spiel Mit Mir - Rammstein

BAdd New Item
Related Lists

Top 10 Sexy Sounding Songs that Aren't About Sex

Top 10 Songs with the Word 'Sex' in the Title that Aren't Actually Sexy

Top 10 Songs About Sex that Are Sexy

Top 10 Satisfyingly Sexy Songs

Top 10 Songs that Try to Be Sexy but are Not
List Stats
40 listings
1 year, 41 days old

Top Remixes

1. Fack - Eminem
2. Slob on My Knob - Tear Da Club Up Thugs
3. Everybody Shut Up (I Have an Erection) - Ninja Sex Party

Metal_Treasure
Error Reporting
See a factual error in these listings? Report it
here
.