Best Songs from the Arctic Monkey's Tranquility Base Hotel & Casino Album
kempokid
The Arctic Monkeys just came out with a new album a couple of days ago, so I thought that making a list about it would be a good idea. I find it to be an extremely different album, but a pretty decent one as well.
The Top Ten
1
Four Out of Five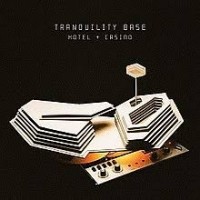 Relaxing song, makes you want to hear it again & again, even though the duration is longer than other songs
A much more standard Arctic Monkeys song while still maintaining the general sound of the album. It's also surprisingly catchy - kempokid
Has Something I can't explain!
Yes, this is undoubtedly my favorite song from the album, for many reasons. But I don't want to get in detail, because I feel more like questioning: what is Tranquility Base... doing at second, f'in American Sports at third and Star Treatment at 7th? I mean... Tranquility Base Hotel & Casino and American Sports are by far the ones I like the least, and Star Treatment is my second favorite...
2
Tranquility Base Hotel & Casino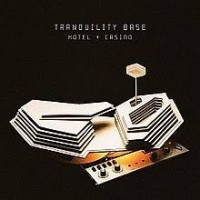 Such a smooth song, it has a much more somber tone and reminds me slightly of the Jeweller's hands, my favourite Arctic Monkeys song. - kempokid
3
One Point Perspective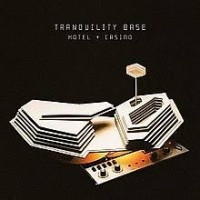 How the hell is this #6?! It should be #2 right behind Four out of Five or even #1!
Everything is amazing ab this song
The vocals are the main draw, I find them quite emotional - kempokid
I think this should be in the top 3. Let's see... the staccato piano makes the song playful and catchy, the lyrics are emotional as hell, the guitar play in the verses and chorus are incredible, and don't even get me started on that SOLO though. Best arctic monkeys solo to date (in my opinion) - Helveycole
4
American Sports

Boy, Alex really outdid himself with the vocals on this song. They are seductively catchy. - Helveycole
The bass is really good, and the song is just generally nice - kempokid
5
Star Treatment

God the beat though
Really nice song, gives me a great nastolgic vibe when listenting to it. Great piano work, drums, and chord changes. Smooth as hell, also. - Helveycole
What the hell is this doing in seventh place?
This one's just ok, nothing bad, just nothing particularly good either - kempokid
6
Batphone

Perfect balance of brooding tone, clever vocals, and complimenting instrumentals.
My most played from the album. Love the clever lyrics along with the awesome tune in the background
Another track that has a large focus on the vocals, I enjoy this track a lot. - kempokid
7
The Ultracheese

Not a bad song, but I wish that the album would close on a slightly different note. - kempokid
8
The World's First Ever Monster Truck Front Flip

Another highlight of the album, just another good song all around. - kempokid
9
She Looks Like Fun

Chorus ain't pretty, but I got used to it. Live version is way better, specially live chorus. 4/5 still my favorite
This is a great song, deserves to be so much higher!
I'm really not keen on the chorus - kempokid
10
Golden Trunks

I don't mind this one, the more distorted guitar is a nice change and the riff is decent - kempokid
The Contenders
11
Science Fiction

I don't have much to say, it's a half decent song though - kempokid
BAdd New Item
Related Lists
Top Ten Hotels and Casinos On the Las Vegas Strip

Top 10 Best Album-Closing Songs by Arctic Monkeys

The Top 10 Best Album-Opening Arctic Monkeys Songs

Best Arctic Monkeys Albums
List Stats
100 votes
11 listings
1 year, 211 days old

Top Remixes (8)

1. Tranquility Base Hotel & Casino
2. American Sports
3. The World's First Ever Monster Truck Front Flip
kempokid

1. Tranquility Base Hotel & Casino
2. Four Out of Five
3. Star Treatment
imightbeidioteque

1. One Point Perspective
2. Four Out of Five
3. Star Treatment
PeterG28
View All 8
Error Reporting
See a factual error in these listings? Report it
here
.